Yesterday, fans of computer games and legendary movies could enjoy a surprising announcement: A new game starring Indiana Jones is coming up. So far we don't know much about it, except that the creators of modern Wolfenstein work on it, but at least we all immediately remembered our previous escapades with the famous action archaeologist. Which member of the editorial office do you identify with the most?
Alžběta Trojanová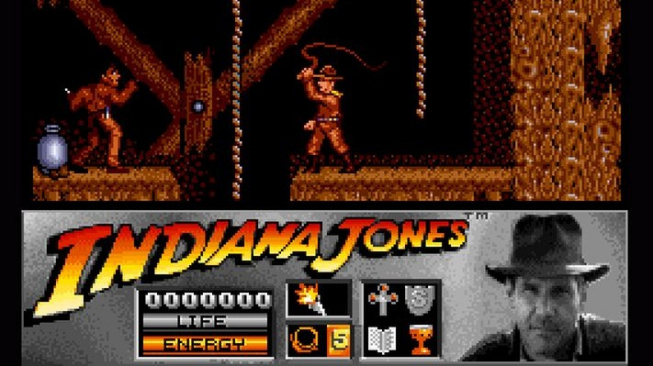 Indiana Jones is a complete heartbeat for me. Movies with this hero went to our VHS nonstop at home. Someone was watching Mrazík at Christmas, in our country it was Indy. When the girls in the class fell into a swoon from Leonardo DiCaprio, I had my love in sight. "Only Harrison Ford, of course," I replied with a smug smile.
My whole family was obsessed with movies. My brother bought a whip. I wanted to go to the masquerade to see Dr. Elsa Schneider – in retrospect, it's pretty good that I didn't go disguised as a Nazi collaborator, on the other hand, we'll probably agree that Elsa, like Indy's partner / opponent, had damn juice.
As for the games, they actually missed me quite a bit. So except for Indiana Jones and the Last Crusade: The Action Game, which we played for a while on Sega Mega Drive. The problem was that at that time I was about 6 or 7 years old and of course I was behind the old slipper as a player (not that a lot has changed in this direction in that time).
I mainly remember the mission of jumping on a circus train and avoiding giraffe necks and tunnels while soaping enemies with a whip. Maybe I managed to get to Venice, but I definitely didn't finish the game. But that was simply my experience with most of the games we had then.
The other Indians escaped me – and I'm not sorry either. The most interesting thing is probably Lego in the end, and it never refueled me. However, the idea of ​​playing a proper story action adventure from the people who made Wolfenstein fills me with enthusiasm. After a long time, this could really be what I'm missing. Just let them model that Harrison well. Because it wouldn't be the same without him!
Adam Homola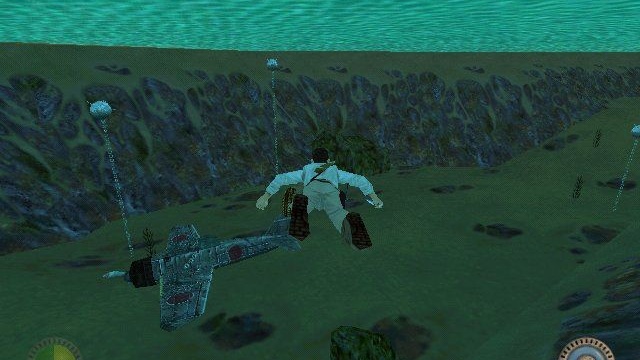 The partly Prague Emperor's Tomb was interesting and I enjoyed it, but personally I have a weakness for Infernal Machine. To a certain extent, it is such a Tomb Raider without Lara, which was richly enough for my then self to be happy. I loved Tomb Raider, the film Indy even more, so I overlooked one imperfection after another.
I vaguely remember that I was completely out of playing Infernal Machine at the time. But I haven't tried it since, and I'm afraid this would be exactly the game that belongs to the museum. Not everyone was a good tooth of time, so I prefer not to buy the Hell Machine on GOG and let it live only in my memories. These are more than positive, and I still remember a few puzzles, a few scenes with a whip, a shootout or even a dabber who tried, but didn't really sound like Ford.
In terms of movies, Raiders of the Lost Ark is probably my favorite movie ever. I don't think he could blame practically anything then and maybe he can't blame anything today. Temple of Doom had its flies, but it was a stylus and The Last Crusade is just a hair behind the Raiders. Still, I'm not a blind fan of the Jones game and I'm happy about the new announcement, but I'm not jumping to the ceiling with enthusiasm.
I consider the new Wolfenstein very good, but not amazing events, and I didn't really enjoy the last Youngblood. I'm so curious about Indy from Machine Games and I hope he will be from a third person perspective and with a minimum of action.
It's worth mentioning one thing: Microsoft has been envious of Sony Uncharted for so long that it has made it itself. Plus, it's straight Indy! But first, we'll probably wait for him for a few years, and second, we'll see if Uncharted can match it. Anyway, I'm looking forward to it carefully.
Aleš Smutný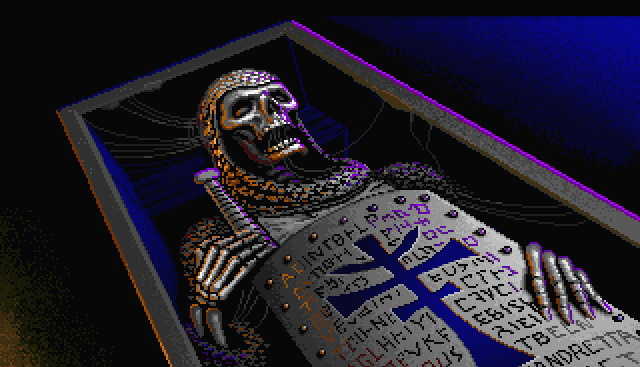 Indiana Jones is my absolute sweetheart. A guy who convinced me that in addition to history, archeology could be my career choice (the wrong move), that a fedora is a cool hat (and no, I don't mean hipster trilbs, but a proper fedora) and in the end I had to buy a replica of his jacket . Only the whip has come a little across the line…
So it's actually surprising that I ignored a lot of games with Indy. But there are two exceptions. The first is Indiana Jones and the Temple of Doom, whose arcade form stood at the entrance to the Slavia Prague swimming pool. We always went for a swim when we visited my grandfather, and of course I begged for money so I could play Indy a few times. I was about eight years old and I was incredibly bad at it, but it's an experience that accompanies me to this day.
The second heart with Indy is Indiana Jones and the Last Crusade: Graphic Adventure. Although I'm very picky about classic adventures, I drove this one from the beginning to the end without stopping and enjoyed every moment, from solving puzzles to fist fights. In addition, the possibilities of different ways of solving (about three) situations! Timeless movie game. And a great adventure.
So, dear Machine Games… You must not spoil this. You have all the trumps in your hand. Take a look at Uncharted, take on the skirmishes and then go your own way and your style. The Wolf Massacre would not really fit here.
Vašek Pecháček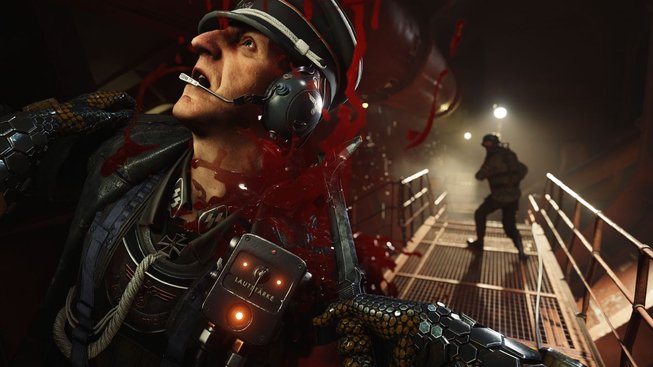 I'm afraid I don't have much to offer the esteemed local society in terms of well-founded views on games with Indiana Jones. This is due to the fact that I didn't play any games with Indiana Jones.
But I've seen all the movies, and I can say that if someone had offered me the opportunity to swing the vines and shoot the bad guys in Harrison Ford's body instead of Nathan Drake, I'd have done more than Uncharted than the first part. This is how I look forward to the newly announced game from the Machine Games workshop…
… Well, curiously, but not entirely enthusiastically, precisely because the studio responsible for the new Wolfenstein does not sound like the most appropriate successor to Indy's legacy. Although, when I think about it like that, BJ Blazkowicz likes to mow the Nazis, Dr. Jones' dead National Socialists don't spoil his sleep either – and this, ladies and gentlemen, is nicely called the potential synergy of popular brands in Czech!
Pavel makal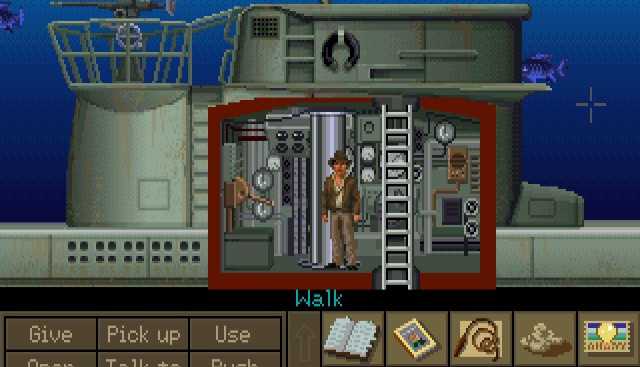 Of course, Indy Jones was one of the icons of childhood for me, moreover, unlike various Terminators, Predators and other Torahs, I was able to follow his adventures with the permission of his parents. I would sort out the original trilogy just like Adam, but the other attempts that came after it don't interest me at all, and the jovial hiding from a nuclear explosion in the fridge doesn't change anything.
It's a bit more complicated with games. I really got to the only one – Fate of Atlantis from 1992. But at the time of its release I was a three-year-old toddler, so I played this gem of classic point-and-click adventures sometime around 2000, when in the light of the upcoming 3D museum exhibit. Although I had to solve a number of sournesses with printed instructions from somewhere, the game served me primarily as a great English training thanks to its great dry humor and often very wild combinations of subjects.
In addition, my early adolescent mind cheerfully imagined how sexy Sofia would have been if she had broken free from the shackles of pixel stylization, I remember the extremely funny German accents of the enemy Nazis and also the grand finale with an extremely effective ending.
I carefully trust Bethesda and especially Machine Games, but in fact I am most pleased with the announced project that the Wolfenstein brand will perhaps take a break for a year and maybe return with similar force as it was in 2014.
Patrick Hyde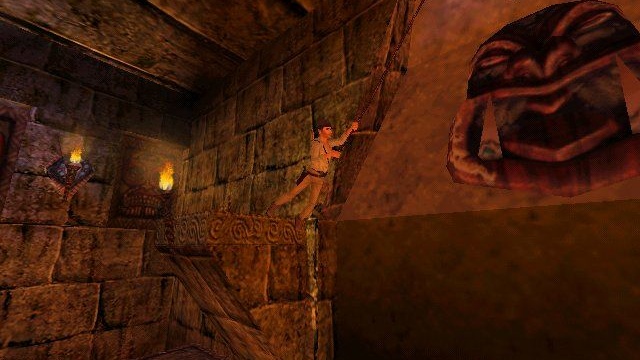 Although I've never personally played any game with Indiana Jones, his video game adaptation is one of the most important games of my life. When I developed an unwavering love of interactive entertainment in my early childhood, Indy was not present. Specifically, the title of Indiana Jones and the Infernal Machine mentioned by Adam.
At home at that time, Lara was stalking, my father was steaming at night, and I was watching him behind my mother's back in secret. But this friend Indy was playing with a friend across the street. Even in his case, I was just a spectator (in time I became a player with Lara, which unfortunately never happened with Indy).
To this day, I remember almost all levels, because we "played" it in two at all times. I will not forget jeep riding, boat paddling, diving to the wreck among the sharks, and running away from the lava, as well as words I didn't understand, but the Russians were shouting them around in Indy's presence.
I have all the games about Indiana Jones on the GOG wish list, but I haven't decided on them yet. On the one hand, I know that I still would not have time to devote to them, on the other hand, I am afraid that my absolutely fantastic memories could suffer greatly due to the abyss of time and the inevitable obsolescence of the game.
Therefore, I prefer to stay with the memories and prayers, so that the new game is not a total trouble, but also a boring average. And when it comes to movies, they also have a special place in my heart and memories. Even the weird four that I'm able to forgive a lot just because it's just Indy and it's just Ford.
Honza Slavík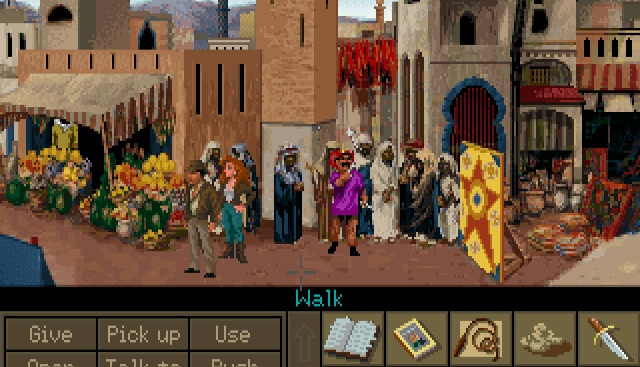 As if I heard from Paul about my own childhood. I had the same thing – the films with Arnie, Dolph, Sly (and the occasionally crouching Michael Dudikoff) were found by the parental camera to be unsatisfactory, but I could watch Indy. And although, to tell you the truth, I avoided the desire to put on my hat and whip around (at least at the time), of course I fell in love with the movies, and the number of occasional re-watches in the following years would certainly climb to somewhere in the lower tens.
It's the same with games. In "my time", I only played a demo of Fate of Atlantis, which I was not able to finish, because I could barely speak a few words at the time in English, and therefore had no idea that was beating. I didn't fully get to this great adventure until later.
But it's like yesterday. In the demo, there was a scene where it was necessary to enter the coordinates in the port, go to the high seas and find something. And if you entered them incorrectly, you appeared back on the pier and Indy said "Wire!", Something like "Damn it!". I remember a damn mess when I wondered why my hero was constantly finding wires in the sea, and I couldn't understand who was throwing so many there and why. A greater mystery than the Ark of the Covenant and the Holy Grail combined …
---
Source: Games by games.tiscali.cz.
*The article has been translated based on the content of Games by games.tiscali.cz. If there is any problem regarding the content, copyright, please leave a report below the article. We will try to process as quickly as possible to protect the rights of the author. Thank you very much!
*We just want readers to access information more quickly and easily with other multilingual content, instead of information only available in a certain language.
*We always respect the copyright of the content of the author and always include the original link of the source article.If the author disagrees, just leave the report below the article, the article will be edited or deleted at the request of the author. Thanks very much! Best regards!
---