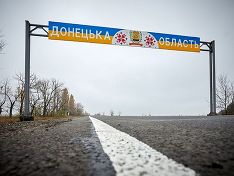 As a result of the conflict in the Donbass, 3094 Ukrainian soldiers were killed, about 12 thousand soldiers were injured. This was announced by the head of the Main Directorate of International Cooperation and Verification of the Armed Forces of Ukraine Leonid Golopatuk.
In addition, he said, 3353 civilians became victims of the hostilities. About 1.8 million Ukrainians were forced to leave their homes, Ukrinform reports.
In turn, Deputy Prime Minister Alexei Reznikov said that an average of $ 5 billion is allocated annually from the budget of the Russian Federation for the maintenance of the "temporarily occupied territories" of Donbass. According to him, part of the money goes for the maintenance of officials, and part – for military operations. At the same time, financing is allegedly carried out including through the banks of Ossetia.
According to a member of the Public Council under the Ministry of Foreign Affairs of Ukraine Andriy Buzarov, there are no positive changes in the situation in the Donbass right now, and the Paris agreements of the "Norman Four" have not been crowned with success. In addition, humanitarian issues are not resolved.
"The coronavirus only complicated the process, the format of the negotiations along the line Dmitry Kozak – Andrey Yermak does not work … People" hang out "between the checkpoints, there are no conditions for the settlers," he said, reports "Voice of America".
Stories about how you tried to get help from the Russian state in the context of a coronacrisis and what came of it, send to the address [email protected]