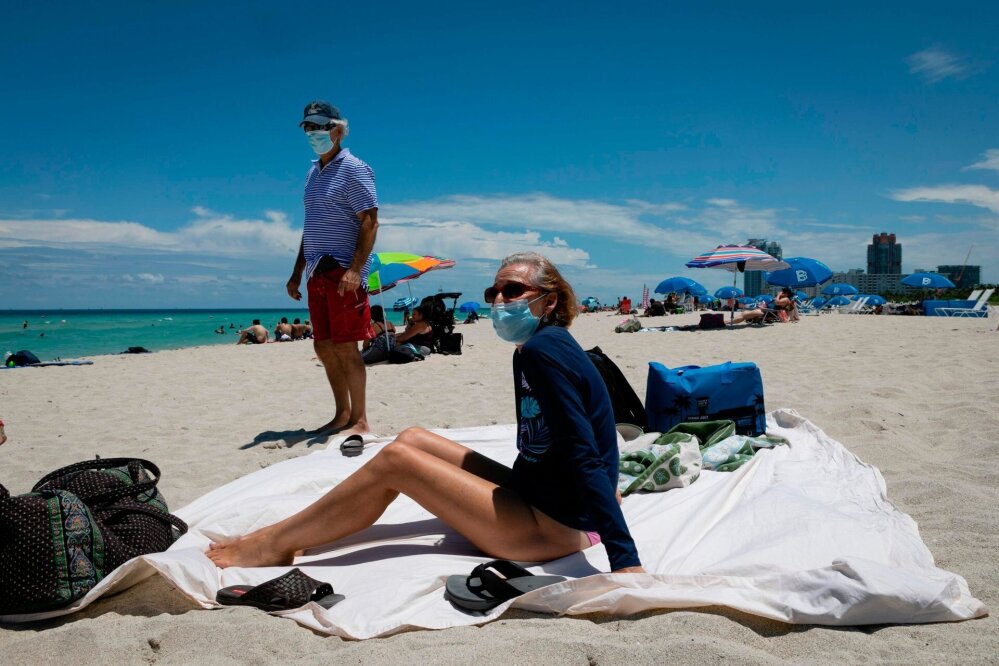 In the USA, coronavirus was detected in 55,220 per day. This is the largest daily indicator in the world, according to the Washington Post.
Of the states, the largest volume of new infected was recorded in Florida. During the day, 10 109 new infections were detected (state record) and 68 died. In total, in Florida, 3,718 people died from the coronavirus all the time. The seven-day moving average in the number of new infections updates the highs for 25 consecutive days.
Georgia also updated its record, recording 3472 new infected per day.
Texas Governor Greg Abbott issued a decree requiring masks to be worn in any region of the state where more than 19 cases of coronavirus infection were recorded. Miami Mayor Dade County announced a curfew from 10 p.m. until dawn.
U.S. chief infectious disease specialist Anthony Fauci believes that the increase in the number of infected is partly due to the fact that quarantine measures in the United States were not as stringent as in the EU countries.