"On March 15 last year, the world was destroyed on us," says Hannah Redo, a business and social entrepreneur who has set up many projects to promote women in the periphery, including the Nineteen Group. This is a business entrepreneurship group founded in the periphery to produce respectful employment for its residents, with an emphasis on women.
The ventures provide payroll accounting and bookkeeping services, digital solutions and graphics services, office and administration management as well as outsourced customer service from the periphery to the center. All the business is run by women, and the work is done by strong women professionals who do all the work online.
"Because most of our customers are self-employed and service providers, the amount of work has dropped to almost zero. From 70 customers, we only reached three at the beginning of the crisis," says Redo. She says she had to take all the facts to court and prayed for a miracle that the businesses located in Mitzpe Ramon (subgroup Desert Nineteen), Ofakim (subgroup Negev Nineteen) and Safed (subgroup Lev Nineteen) and employ dozens of women would manage to keep their heads above water.
With all your many years of experience and success, do you break down?
"I am a daughter of Holocaust survivors and I knew we would succeed in this thing. It took me two days to reset, but I realized I was creating jobs and I could not give up, certainly not right now. Help will come, even if it is not clear where it came from."
2021 Elections: All the polls, articles and interpretations of leading reporters on the Maariv website
Talia Harel Bejarano, CEO of Wings of Krembo – an Israeli youth movement that integrates children and youth from general and special education and helps youth in need – also realized that even though the organization she heads is vital and recognized in almost every home in Israel, she is entering a war for survival.
"It was clear to us, when the corona broke out, that a house is not closed. And that is not a slogan," she says. "Wings of Krembo is home to 7,500 children. That's where they go, it's their stable place. We decided we were there first for the youth. We knew we had to restart the activity because the referrals were increasing and we got approvals from the Ministry of Health."
However, with all good will, the percentage of financial support for the association has dropped by half compared to the same period in 2019. "The first thing that is damaged is the world of donations, and we also realized that this is probably the last thing that will come back to itself," she adds. "People donate less, large fundraising events that were in the work programs were canceled. Budgets from local authorities and state support, and even private payments from parents who could no longer pay, were also canceled while teens' need for activity and support actually increased. We were supposed to open more branches – and everything stopped at once ".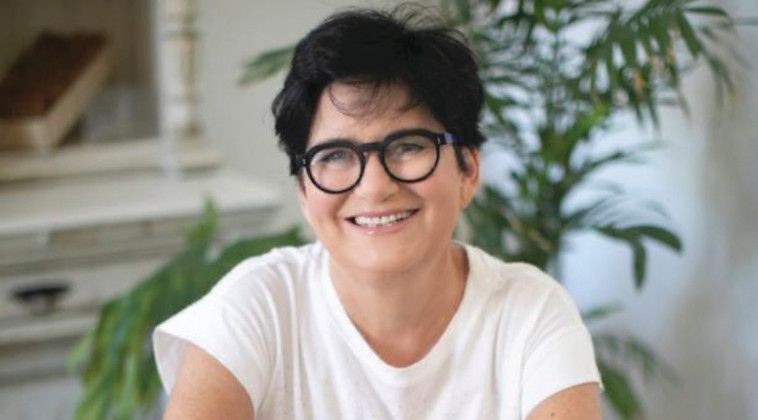 Global trend
It's time to stop and go back to what initially seemed like a global trend, but has become an important value in any self-respecting company: corporate responsibility. It is a milestone in any company, small or large, and part of the company's holistic program.
Corporate responsibility not only gives its employees the satisfaction of helping the environment and working with added value, but also saves lives in a time of great economic and social crisis. These days initiatives of large bodies, as part of their corporate responsibility, occupy a central place in the necessary assistance where the state at the moment is still failing in treatment.
"The Corona has forfeited all our cards," says Naama Halevi Peer, director of the Center for Social Banking at Bank Hapoalim. "As a center for social banking, we have a focus that moves between the bank's capabilities as a financial organization and the needs of the public. But this crisis has made us realize that the needs are now different from what they were before, which forced us to recalculate.
What do you mean?
"The Center for Social Banking is a division that looks at social eyes and creates initiatives for social and business investment. As part of the center I manage, we have several pillars – the corporate responsibility headquarters, the philanthropic fund, the partnership fund that distributes NIS 40 million annually, support for people with disabilities, college Free digital issues for senior citizens and a volunteer workforce. "
"Once the Corona broke out we realized we needed to first create support and donations to help with the health crisis, and at the same time focus our help on the huge welfare crisis caused to both charities and individual citizens who needed the most basic assistance of food and clothing packages. "And we directed the resources to the establishment of an arc system to assist employment."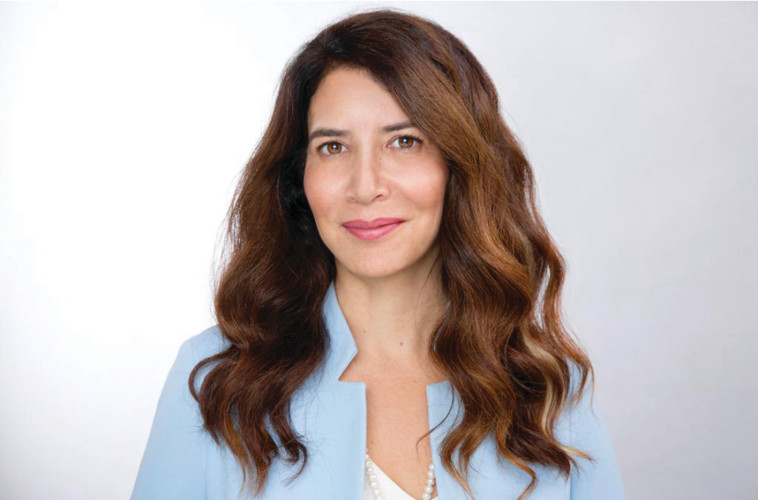 In addition to a team of volunteers, 4,800 of the bank's employees also participate in the various activities at the center. In the past year, the understanding that greater resources need to be obtained has also sharpened, also to help non-profit organizations in distress. Last week, the ESG ratings were published, which examine the international corporate responsibility indices of all banks in the State of Israel. From these rankings, it emerged that Bank Hapoalim is a leader in all of them and is in line with leading banks in the world.
"In March, we launched a program called 'Value for the Road,'" says Halevi Peer. "This is a large Facebook community where many nonprofits are members who help online. We have issued a 'call for proposals' to any commercial company that wants to join the venture and help, and we have received many inquiries. We have also opened workshops, lectures and mentoring assistance regarding budget planning, recruitment, crisis management and of course – Financial support for non-profit organizations that need it. "
One phone call Rado received from Halevi Peer, just as she was sitting in the car with two women who wanted to learn about her activities and joined her on the tour, changed the whole picture. The Nineteen Enterprise was sponsored and managed to continue operating, just before it completely collapsed. "No one ever helped me," Redo says, "and I can not describe the feeling at that moment, which has nothing to do with me at all, but with all the women I can get back to work thanks to the air we got."
Especially since women are the ones most affected by this crisis.
"We offered all the women in the Negev Nineteen subgroup that we would pay them for babysitting. An employee who goes to the IDF loses a month of work, and her friends who remain in work progress while she is left behind. No one is waiting for women who have been in a compulsive home. "As a policy, we did not release anyone to the IDF in the last closure, we really did not want to, and fortunately the support allowed us to do so. Very few came out, and those who did leave wanted to leave. Out of 40 facts, two came out."
As a veteran entrepreneur, is it getting easier or are we still fighting the same wars?
"During this period I grew up, and it's not obvious. But it's only because of the experience and confidence in what I do. The whole idea of ​​nineteen ventures is that women can work near their pavilion. Their progress depends on them. My dream is to have 19 ventures and 1,900 workers. "Today we are only 40. The more the state supports, the more I can succeed. I am not important in this story, but a group of nineteen."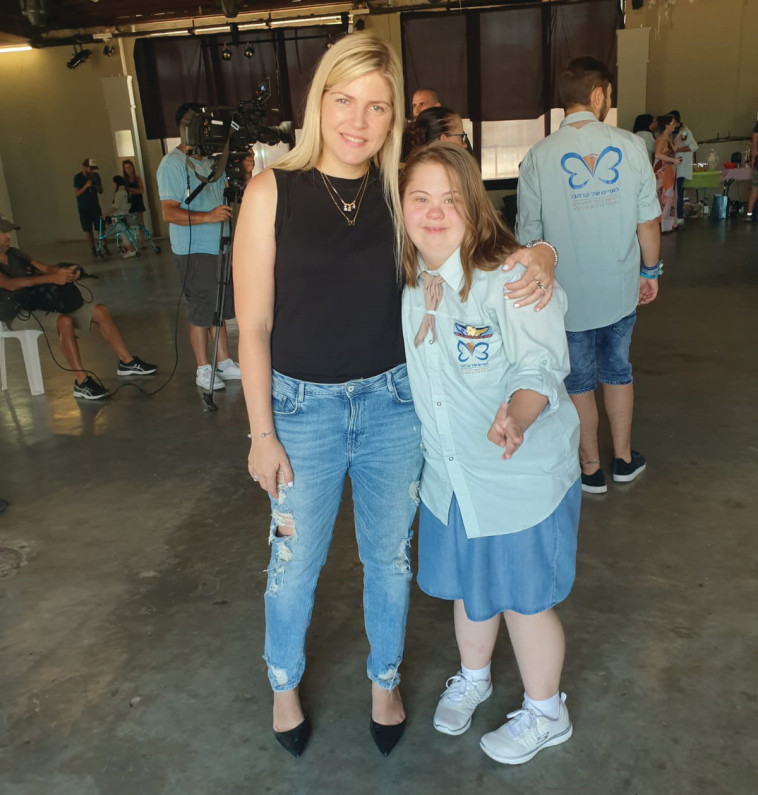 In the case of Krembo Wings, Halevi Peer and the bank's central team, which has been supporting the association for years, have mobilized to pick up a large fundraising transmitter for them, which has given back and platform to raise donations from the public. "This is so important, especially at a time when non-formal education needed to be significantly strengthened these days, right around the clock. And we had to see how we stand on our own two feet financially and financially, as the expenses of this business grow," says Harel Bejarano.
"What is especially important to remember is that on the one hand, informal education is expected, and rightly so, to be at the forefront. On the other hand, to understand that we take care of their mental health. You give twice as much, and incomes drop significantly. "Another oxygen balloon and we have to make sure that it takes place. It is not a permit, it is mandatory."
Do you already know what's going to happen in 2021?
"The uncertainty is even greater. We do not know what 2021. entails. I think the world of fundraising is going to be much more difficult, which is why today it is even more important that businesses, who can, take a bigger step for the social sector trying to survive. We still "In question marks in this year's forecasts. We want to reach more children, we will find the places, we are in bigger and bigger collaborations."
Your main challenge is actually fundraising?
"The main challenge is just budgetary. There is excellent staff and waiting lists for children. First-rate professionals exist, as well as perception and vision. There are work programs, there are youth activists from all over the country who stand from morning to evening for the community, helping the elderly, taking to the streets. "We are doing an epidemiological investigation and helping where necessary, but the big threat is the economic one."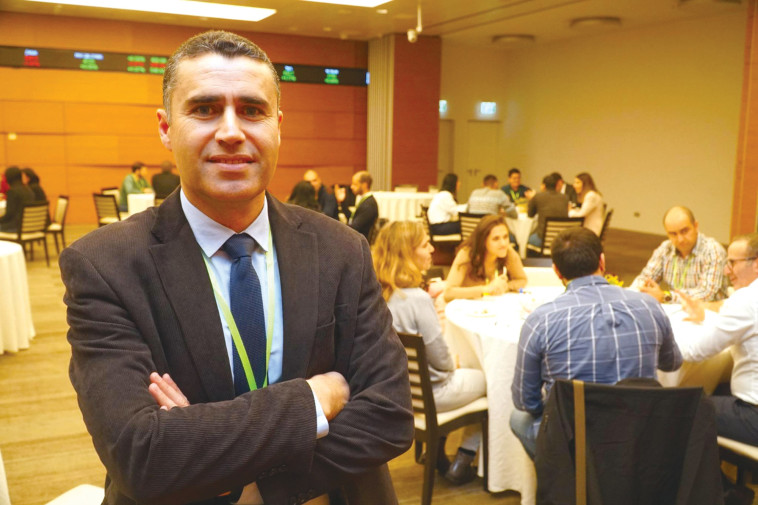 Fewer donations
Its revenues from donations from the Equator Association, which works to promote equal opportunities for Arab academics in the Israeli labor market, also fell by 40% from the same period in 2019, and in the past year it has struggled to stay afloat, despite constraints.
Faced with the complex reality of under-representation of academics (and Arab workers in general) in the Israeli business sector, the association maintains a wide range of programs to empower and prepare students and academics from Arab society in order to make the labor market accessible and create a quality connection. This is in addition to various activities among employers in the economy to raise awareness of employment diversity and the absorption of academics from Arab society.
"We have an executive promotion program that is frozen this year, I do not have philanthropy to support this activity," says Sami Assad, the association's CEO. "We decided not to stop, both when the amount of donations decreased and when we realized there was no choice but to move our entire array online, what Which makes it very difficult for day-to-day operations. "
"The vaccines give me hope that the reality will work out in a few months, and we are working with the leading organizations in the economy to enable our graduates to integrate into work in large firms, even if the amount of recruitment is currently declining, to be role models and attract more Arab young men to reach their potential."
"Campus activity resumed during the crisis, thanks to the support of the Rothschild Foundation and the Bank Hapoalim Social Banking Center, and thanks to them, we continue to maintain them," Assad adds. "But we do not have the privilege of getting off the gas, and that is also the message I want to convey to our students and volunteers. We do not have that privilege, not in good times and certainly not in times of crisis. Arabs are integrated in very low numbers in the business sector, and our goal is not to let go. But to continue to raise budgets as much as possible to enable a better future for the next generation. "
"It is also very important for us to be initiators and not just react," concludes Halevi Peer. "We have strategic partners with the same core social values ​​we want to promote, so there are very long relationships with other companies and entities as well, and we call on those who want to join. It is impossible to remain indifferent to the growing suffering during this period. Only social value has long since passed from the world – today it goes in one bend. "
Employees can choose where they want to volunteer?
"We are constantly refreshing the portfolio and giving a lot of options, both to people who are very busy and to those who are more available and want it more in their lives. The employees are proud of this endeavor. It is a good feeling at the end of the day to be able to help and assist."
---
Source: Maariv.co.il – כלכלה בארץ by www.maariv.co.il.

*The article has been translated based on the content of Maariv.co.il – כלכלה בארץ by www.maariv.co.il. If there is any problem regarding the content, copyright, please leave a report below the article. We will try to process as quickly as possible to protect the rights of the author. Thank you very much!

*We just want readers to access information more quickly and easily with other multilingual content, instead of information only available in a certain language.

*We always respect the copyright of the content of the author and always include the original link of the source article.If the author disagrees, just leave the report below the article, the article will be edited or deleted at the request of the author. Thanks very much! Best regards!
---