She loves high school jewelry, especially silver jewelry, and buys it from where she found it in the shapes and colors that attracted her. One day, he entered a store in the Old Center of Bucharest and left a lot of money on everything he chose from the shop windows there. She later realized that she had been fooled, but in any experience we can find something bright, if we want. And the artisan Luciana Răducanu she saw the full side of that glass — the fact that the salesman who had relieved her too much money had shown her how to make a pair of earrings.
On June 1, 2007, she made the first pair of earrings and thought she had performed a miracle. 11 years later, quickly before, he started making the first silver jewelry, and now he is part of a beautiful community, that of Romanian artisans and craftsmen.
"We are united by the passion to do something beautiful. We are united by the love for art and creativity. Some of us are united by long-term friends, without envy or competition. The lack of fairs affected quite a lot, because there was no interaction with people that some prefer to see the objects live was a minus. There you can tell the story, see the man, touch the object. And make friends. "
We talk about the art of making jewelry with Luciana Răducanu, which crafts unique objects for its artisan brand, D-Light by Mazdrunka.
About you, in short
My name is Luciana Răducanu, I was born and raised in Bucharest. I graduated from the Faculty of Foreign Languages, and my first job was as an English teacher at the Bucharest Military Academy. Then I oscillated between various professions, as a proofreader or textbook editor, I translated books, I wrote articles in a magazine for teenagers. But my great love is art. Music and jewelry have followed me in small steps throughout my life. I sing when I was little, and among the concerts (rarer lately), creating jewelry takes up most of my time. I read a lot and I like to write too.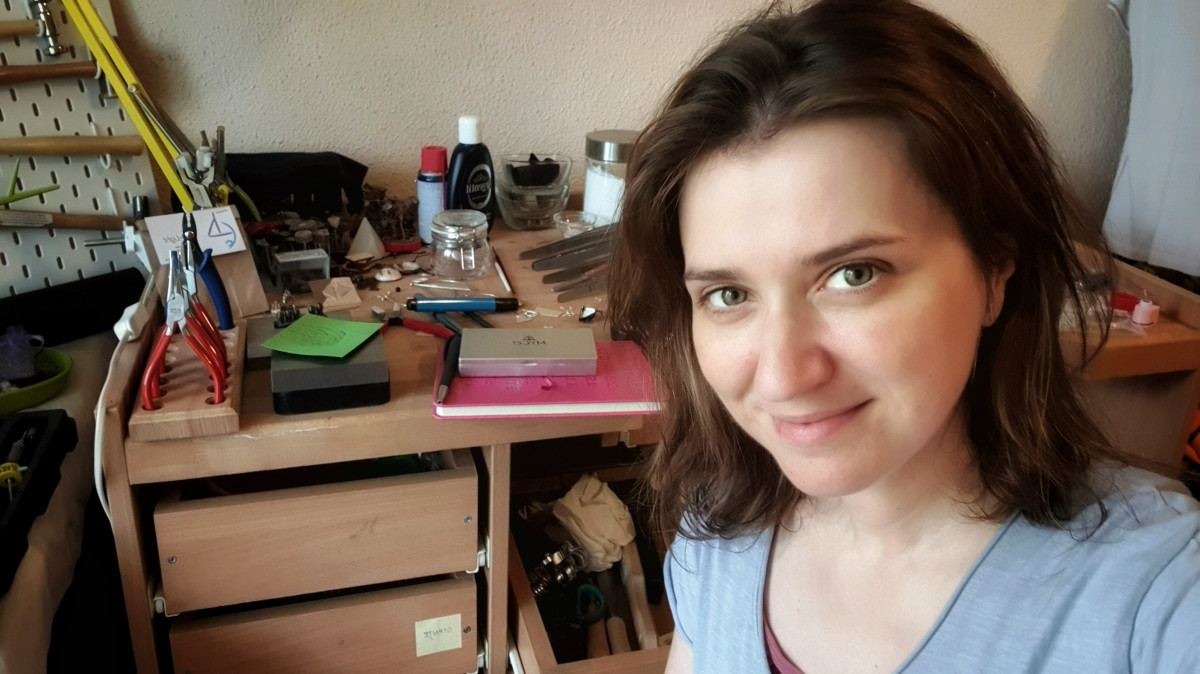 Passion for crafts
Ever since I was in high school, I've been a fan of earrings, bracelets, necklaces, all kinds of breezes. But especially silver jewelry. I bought without thinking, I was looking for special models, I loved the color of this metal that I wore with great pleasure. But I didn't think I'd end up making something like that. Until, in 2007, I entered a store in the Old Center, with many beads and accessories. The gentleman there, seeing me excited, fooled me a little for money and asked me a lot for all the accessories I bought, but my passion was far too great not to follow it.
I just left that store very earned, because that gentleman showed me very quickly how to make a pair of earrings. At that time I could not find so much information on the internet. Or anywhere. I used to buy books from America about how to weave beads, all kinds of techniques.
And so, on June 1, 2007, I made my first pair of earrings at home. I still remember the moment when I went to my parents to show them the earrings I made. It seemed like a miracle. And it really was.
Then, after 11 years of trying all kinds of handmade techniques, from templates, animals felted in wool, martisoare sewn on etamine, theoretically anything I liked, I was learning to do too … I took my heart in my teeth and I arrived at some metalworking courses. At first I thought it would be very difficult and I would not succeed. It seemed extremely difficult to me, especially to a woman. And what to see? I started making, since January 2018, the first handmade silver jewelry, my favorite metal.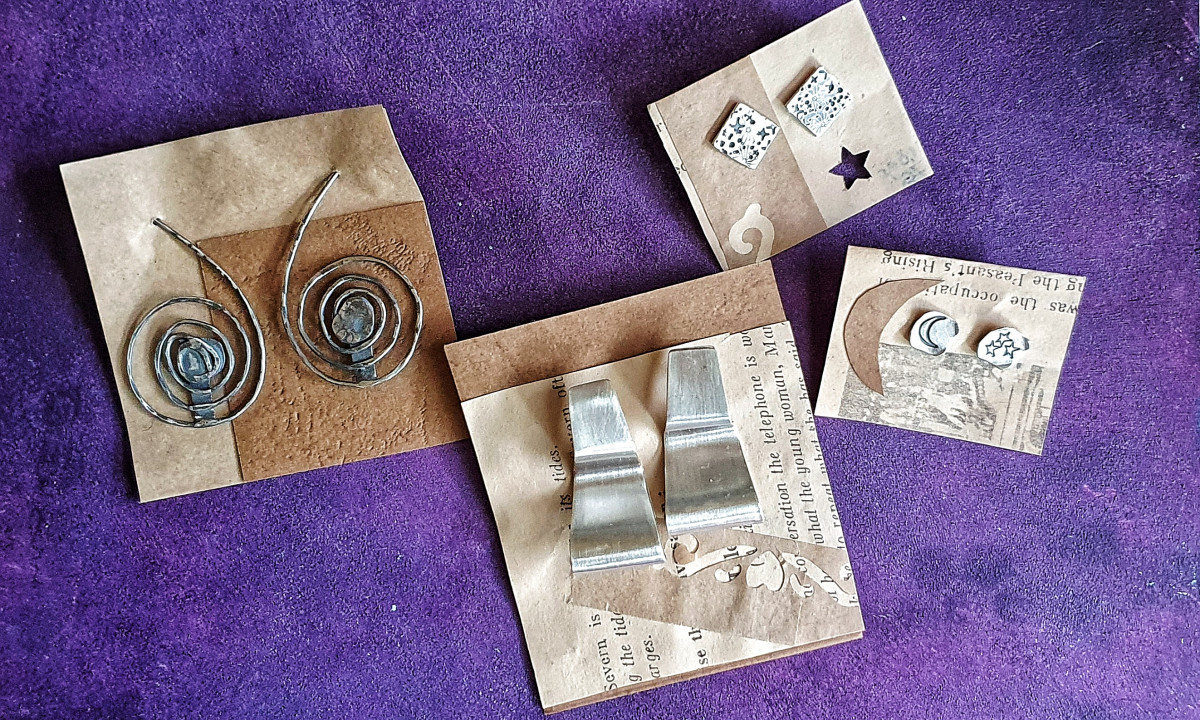 Between the freedom of creation and the rigor of entrepreneurship
The creative process never ends. It is a continuous process that goes with the world, with you. You change, your ideas change, but also the energy you charge them with. Entrepreneurship occupies me as much as I assign them, being the only one who does everything, from invoices, roads, promotion, photography, to jewelry making and communication with customers.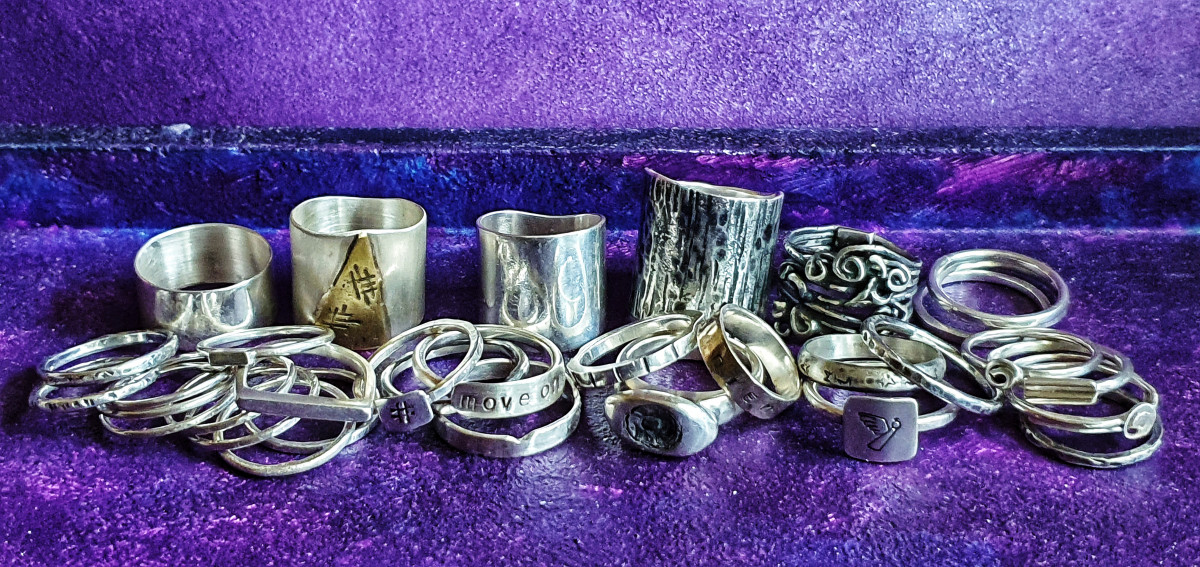 How a product is born
Sometimes I have the product well imprinted in my mind and I start to make it as it is in my imagination. Sometimes I have leftover pieces of material from other products and, in order to recycle them, I create something from that piece. I play. It's all like a game.
Inspiration and creative routine
I find inspiration everywhere. In a flower, in a crookedly cut piece of metal, in a drawing, I pay close attention to the shapes around me, whether they are plants, objects or someone's drawings. If I don't create, I feel like part of me is dying. I can't copy something I see in others. I like to come with a part of me in everything I do. To get lost in the jewel, to be one with her.
I usually listen to music and put essential oils in my speaker.
The superpower of your objects
I don't know … maybe the fact that I never thought of making more beautiful jewelry than the others? There is room for everyone. And if you need my energy, you will end up wearing something created by me. People don't come to me by chance. I think I invest a large part of my soul in every piece of metal, and those who buy from me are in them. I do what I like and what I would wear. I often find it hard to break up with them, because they are like my children.

How are your customers?
People who come to me come from friends of friends, word of mouth, they come from nowhere sometimes, they come from fairs, they come from the internet, it's not a rule. But not all kinds of people come. People come with a special energy. And if you like products, you have that energy.
Why come back
Usually I come back because they like the models, because I work to order as they want, because I am flexible, because they tell me that they have been looking for what I do, but I can only find them. I don't know exactly, but I know I'm happy every time someone comes back. And through jewelry, over the years, I have made many friends. I met one of my best friends because of the bracelets I used to make. Now he comes with me to fairs to help me. 🙂
What he's been looking for lately
Lately, people have started looking for special gifts, especially since they can accessorize them with the messages they want. Usually the messages I receive are encouraging. People need love, support, socialization.
The most desired products
The most wanted are those who have messages. Messages that everyone is free to choose. Whether it's a bracelet, a pendant or even a message ring. I don't have anything that sells best, I make models all the time, and many are unique.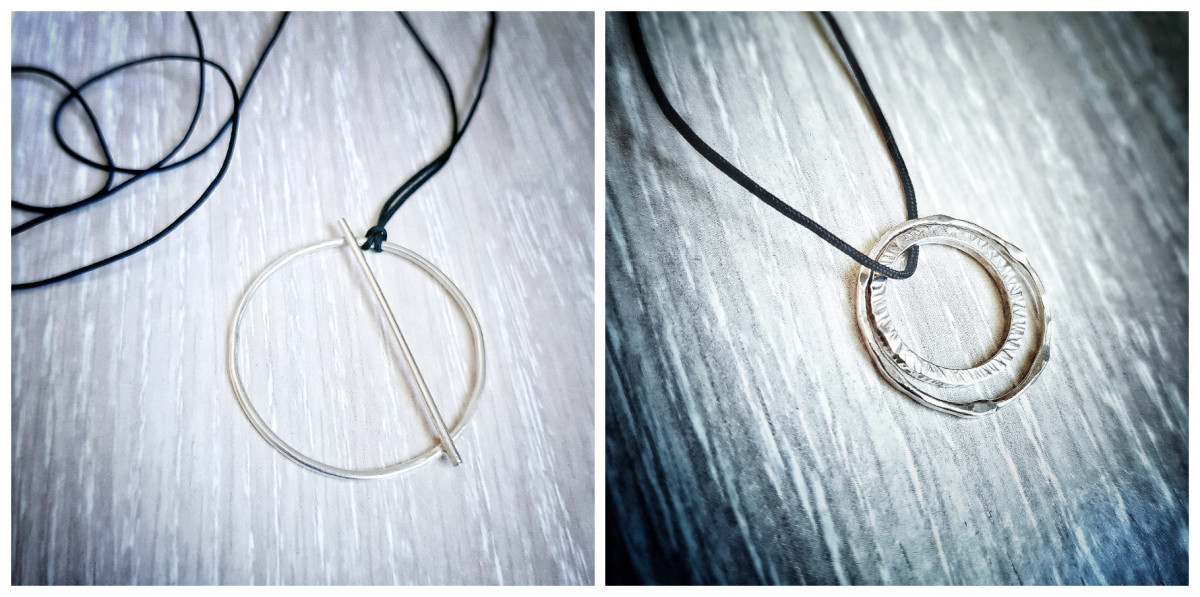 Promotion strategy
I post the most on my Facebook page. There it seems to me that I can tell more the story of each piece of jewelry. I also take orders there. I don't have a site of my own yet, but it will follow. I also post on Instagram, but very rarely do orders come from there.
Your brand on social media
An innovative and creative brand, always changing.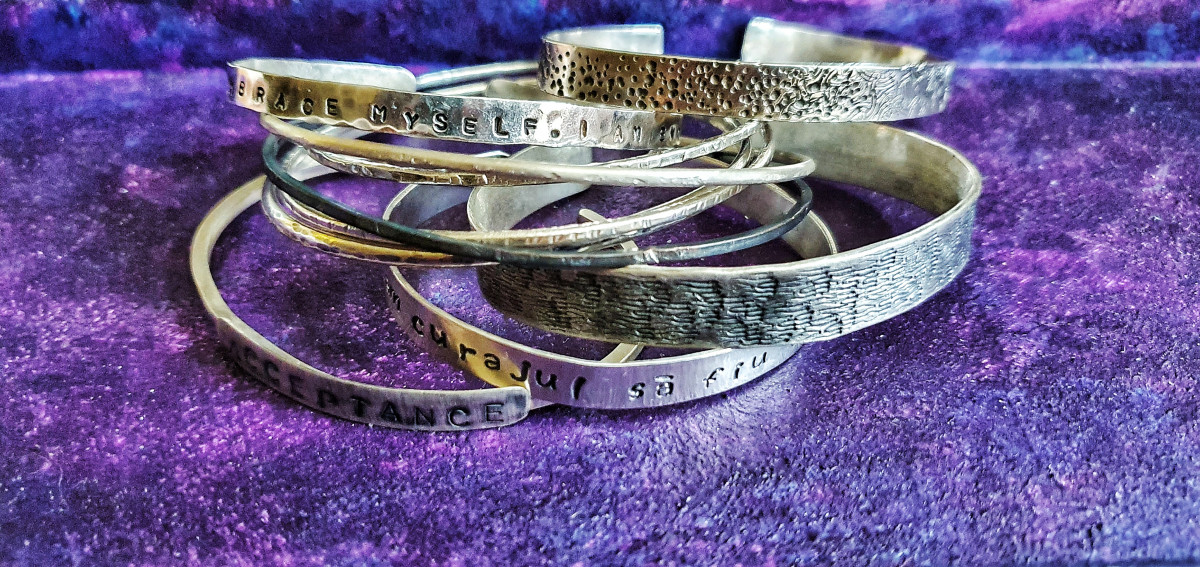 The Romanian artisan community
The artisan community is very large and diverse, with all kinds of people. We are united by the passion to do something beautiful. We are united by our love for art and creativity. Some of us are united by long-term friends, without envy or competition. I think that if we learned more to show them the appreciation and support of those around us, we would be calmer with the place we have. Let's have confidence in our own strengths and learn to gladly share our experience, because there is room under the sun. We are unique.
The lack of fairs affected quite a lot, because there was a lack of interaction with people, and the fact that some prefer to see the objects live was a minus. I'm pretty new to fairs, but I want to attend as many as possible. There you can tell the story, see the man, touch the object. And make friends.
Thoughts, dreams and wishes for this year
This year I want to get carried away by silver, because every time I was amazed by its trajectory. I want to be free to continue, to create with love, peace and inspiration.
---
Source: IQads by www.iqads.ro.

*The article has been translated based on the content of IQads by www.iqads.ro. If there is any problem regarding the content, copyright, please leave a report below the article. We will try to process as quickly as possible to protect the rights of the author. Thank you very much!

*We just want readers to access information more quickly and easily with other multilingual content, instead of information only available in a certain language.

*We always respect the copyright of the content of the author and always include the original link of the source article.If the author disagrees, just leave the report below the article, the article will be edited or deleted at the request of the author. Thanks very much! Best regards!
---