When he first picked up the device that a classmate had brought to school, Irina Radulescu he felt like love at the first push of the shoot button. Two years later, she received her first camera, which soon became her extension: she took it with her everywhere, even to bed. Her passion led her to study for a bachelor's and master's degree in photography and video at the University of Fine Arts, where she began to discover herself as a man and artist. In Irina's photo, the most important element is authenticity, this is how she makes people wonder things and look at the world through her eyes.
As a photographer you have a lot of freedom and that seems to me the most beautiful thing, photography being the tool through which I manage to express myself and be exactly as I want to be. In college I also had drawing classes and for me it was a pleasant surprise, somehow I was going back to something I already liked to do, there I discovered how beautiful it is to photograph nudes.
One of the themes that fascinates Irina is the self-portrait and she experiences with it different techniques of combining photography with other art forms. When he photographs other people, he likes to approach things in a way that is as natural as possible, encouraging his subjects to be exactly as they are. Thus, everything feels like a game at the end of which Irina rediscovers herself every time. We leave Irina to tell you more about her first experiences in photography, sources of inspiration and topics.
Passion for photography
I grew up in an artistic environment, from an early age I started painting and drawing, then later in high school I discovered my passion for photography and I realized that it blends very nicely with what I was already doing. I remember when camera phones came out, they were rare, but when I caught one I always took pictures and I loved it, it seemed magical to me! Then, in time, when it came time to decide which college I wanted to pursue, I chose photography, of course, even though I never thought about what I was getting into, I simply let myself be carried away by instinct and desire.
The story of your first camera
As a child, I drew and painted a lot as a child, and my parents decided to attend the high school of fine arts. I also went to high school there, and when I was in the ninth grade a classmate brought his digital camera to school, I remember exactly that I was fascinated from the first moment I saw him. I admired him, I took some awkward photos with him, he still seemed fragile and I knew he was worth a lot of money. Then I kept thinking that I would like one, I knew it was too expensive… but nothing stopped me from dreaming. About two years later, my parents bought me a camera. I was the happiest man on earth, I slept with him for a long time, I know he sounds stupid, but I actually put him on the pillow next to my head. It was a pretty good device for a beginner, a Nikon D3100 and I did my job with it for many years, it was practically my extension.
I only remember the first photographic experience. I was at my parents' house and it was raining, I went outside and took a picture. I still didn't know how to use it very well, I was experimenting, but I know I had found some settings there and a photo came out ok, I could say now when I think about it. I certainly saw things differently then, I had too little information, and I had seen too little to have a well-defined artistic vision. I have evolved quite a lot since then, it was natural, I chose the path of photography and I graduated from the University of Fine Arts. There I took my bachelor's and master's courses in the photo-video section, where I managed to discover myself as a human being, first of all, and then to hone my talent.
How did you learn?
I learned a few things on my own at first, then in college I experimented and discovered what I like most about photography, choosing a style to outline. As a photographer you have a lot of freedom and that seems to me the most beautiful thing, photography being the tool through which I manage to express myself and be exactly as I want to be. In college I also had drawing classes and for me it was a pleasant surprise, somehow I was going back to something I already liked to do, there I discovered how beautiful it is to photograph nudes. Until then, I was a little skeptical, I don't know why. I saw photographers around me doing this, but I didn't seem to move, so I started photographing nudes and trying to get through my vision, and I liked it. The drawing teacher, who was also my license coordinator, I think played an important role at that time and somehow helped me better understand my artistic vision.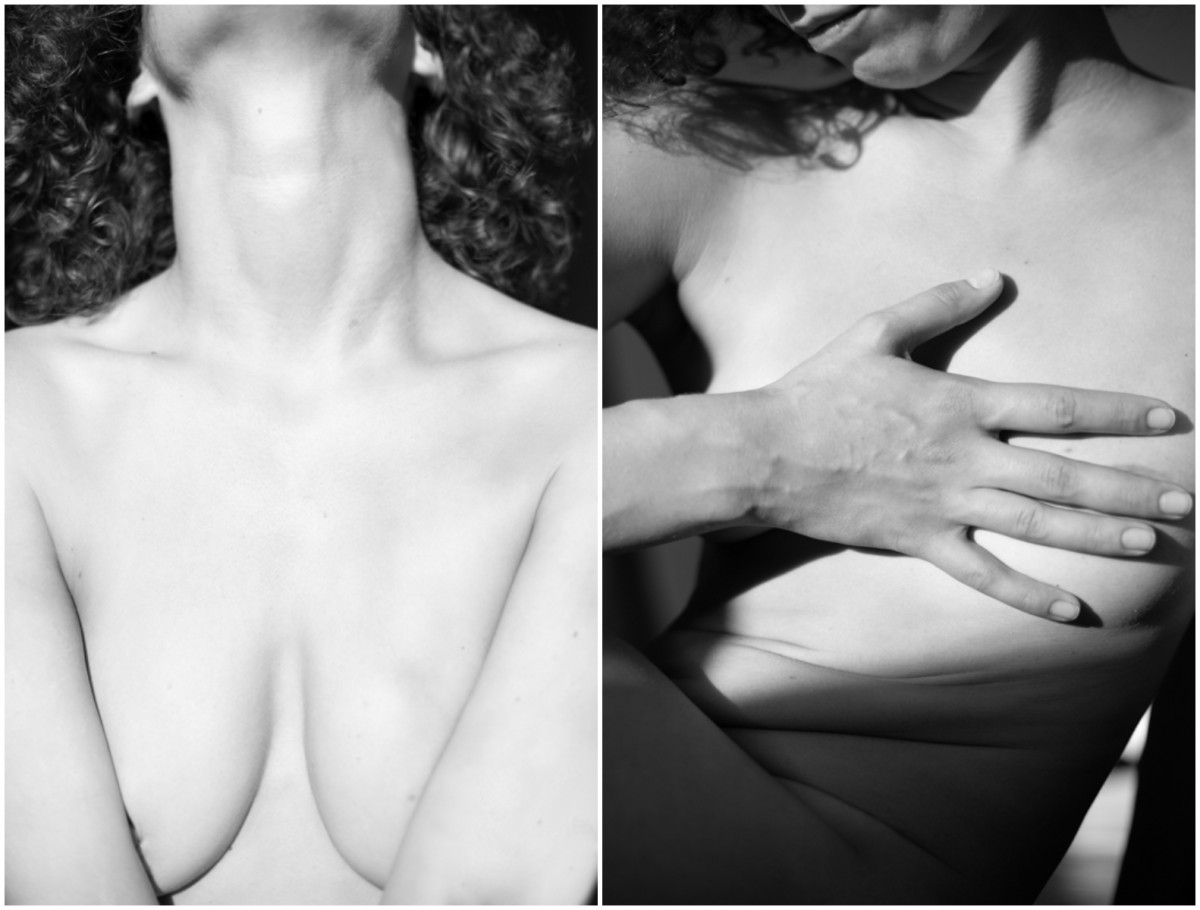 The first money in the photo
I made my first money in photography in college in the second year, I think, at that time I was very involved in my projects and I didn't necessarily think about money. Then I began to understand that it is not so easy to make money from photography, although I really like it. When I say that it is not so easy, I mean that nowadays there are many people who do this and it depends a lot on which area you want to go. Commercial photography works best, but I can't say that art photography works very well in our country. I tried to experiment with as many areas as possible, to see which fit best with my vision. I had some jobs strictly for money, I am not necessarily proud of them, others are beautiful, I collaborated with some Romanian brands that I like. The pandemic, of course, has changed things a bit, and lately, due to financial pressure, I have chosen to split between a part-time job that has nothing to do with photography and what I like to do, which is photography. When I receive a project, the client comes to me because he already knows what my vision is and we try to reach a common denominator, to make everyone happy.
Your style
A very pleasant topic for me is the self-portrait that is also found in my dissertation "Camera". That's when I started a project that I felt I needed. The work is a collage made by overlapping the text with the photo. I think it's nice not to just focus on photography when you think about it, there are many ways you can weave this beautiful art. Of course, I like to work with people, I'm not wild, I do this whenever I have the opportunity, here the most beautiful part is the fact that I manage to meet new people every time and to put together ideas and visions in a relaxing manner. I often approach themes such as portraiture, self-portrait and female nudity in my photos, and I think I would describe the style as intimate, simple and natural.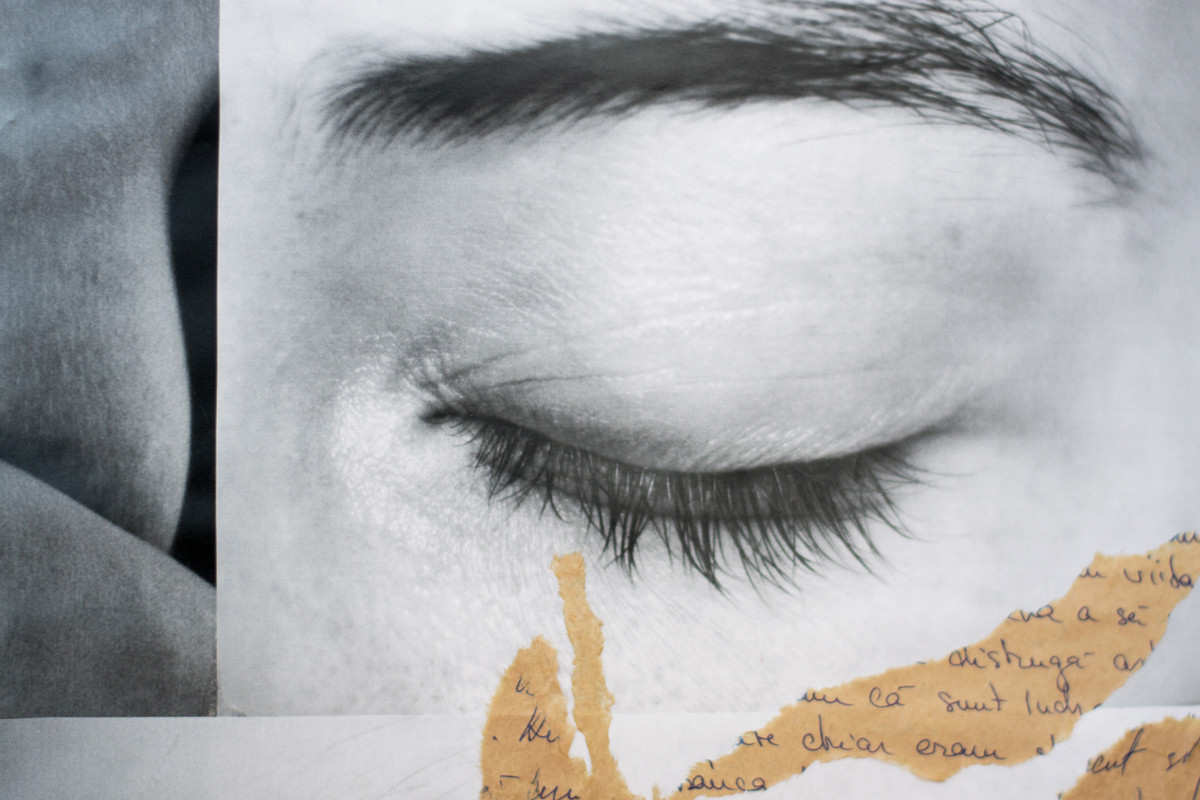 Sources of inspiration
I am inspired by every passing day, I am inspired by my life and what I feel about the things around me, I am inspired by my endless dreams and desires. At the same time, I am inspired by the history of art, which I find fascinating. One day I came to the conclusion that if I knew the whole history of art, I would be a fulfilled and happy man, of course, immediately after that I realized that it is more than that. I really like Helmut Newton, Robert Mapplethorpe and Patti Smith, and from Romania, Geta Brătescu.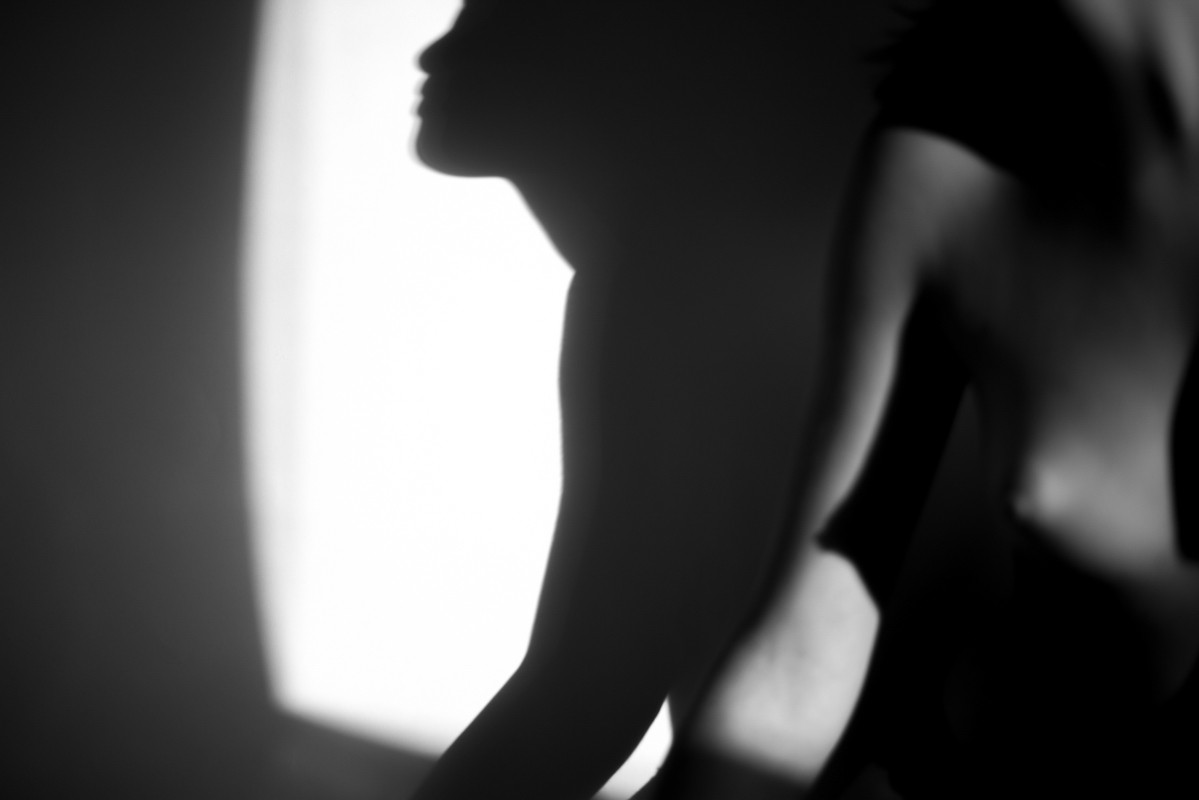 What photography taught you?
Photography has practically grown me and helped me evolve, everything I have built so far revolves around it and I think I am a lucky man no matter the results. Even when I do something that has nothing to do with photography, it's all about it, because I always think about who I really am and what defines me. If you want to make art in Romania, obviously, it's not easy… it's even harder than in other countries, but from all the difficult moments I go through I try to get up doing what I like.
What your camera would say about you
He would say I'm doing a good job. He would say he's proud of me. Now I have another camera, a new one that I keep in the drawer, the cat is now sleeping on the pillow next to me.
What "tricks" do you have to relax the subjects
When I take pictures, I approach everything in the most natural way so that the person in front of the camera feels good, most of the time I let him be exactly as he is. I like it when I work for myself, then everything is like a game. I really want my photos to be as authentic as possible.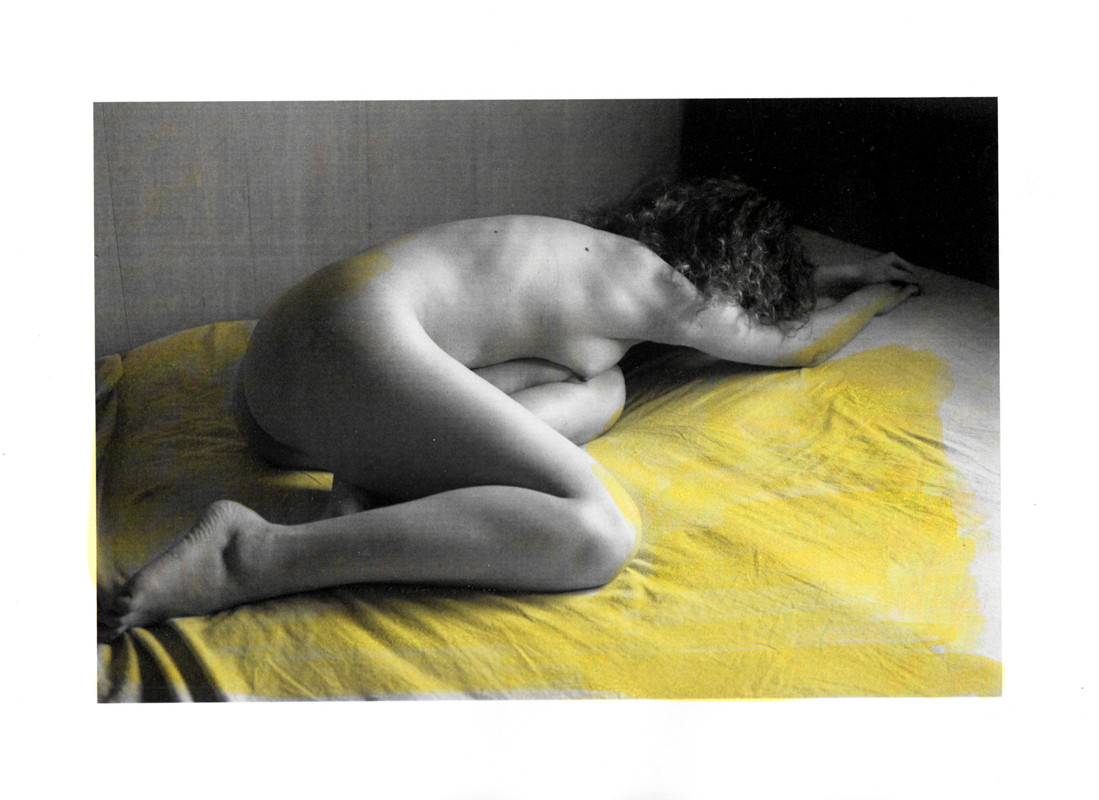 Tell us a memorable shoot
Every shoot is memorable because I put a lot of soul into it and, most importantly, I learn something every time. I feel like I still have a lot to discover and that's the best thing because you always have to rediscover yourself in what you do.
Three favorite photos from your portfolio and their story
1. I took this picture on film a few years ago. It is one of the few photos with my mother, we rarely see each other because she is based abroad. They don't like the way it turned out, but I like it, it's a pretty personal thing. When I look at her, I say it's a simple photo, but one that transposes me directly to that beautiful summer day when I was with my mother. We have a very beautiful and close relationship, she is my best friend and she supports me in everything I do.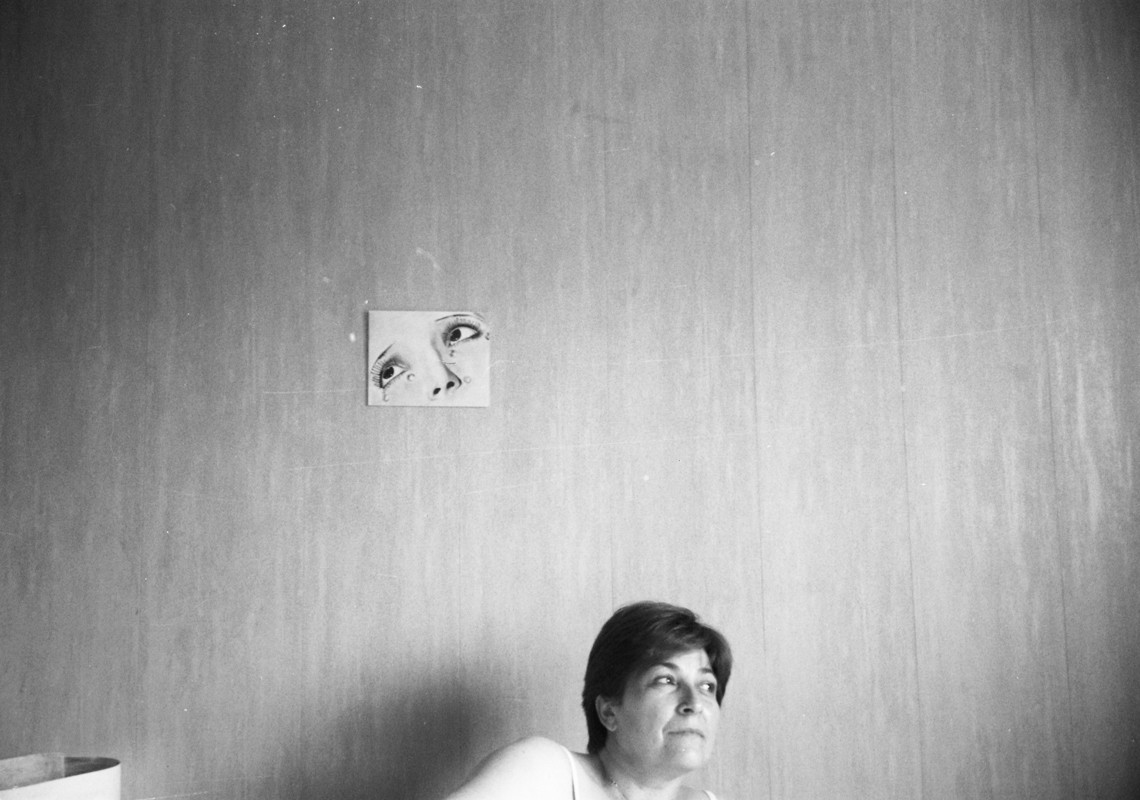 2. I love taking pictures in the house where I live. Most of them are made in my intimate space and I think that defines my style the most. I like to use everything around me and put in a different light things that can seemingly be overlooked. This photo was taken in my living room one evening. Miruna, my friend is the model, and the gorgeous gloves are from Ioana Ciolacu.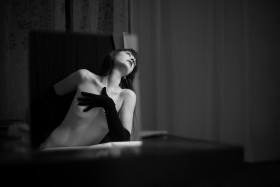 3. I found this TV in the apartment where I moved, it worked, surprisingly, but I didn't have the cable to use it, so I took the opportunity and improvised a bit. I think it is a complex image and takes the viewer with his mind in many directions, it has remained among my favorites although some time has passed since then. I stayed in that apartment for three years, the owner said he could take the TV if I didn't use it, but I didn't want to give it to him and kept it in the closet, I wanted to take some more photos with him, but in the end I had to move again.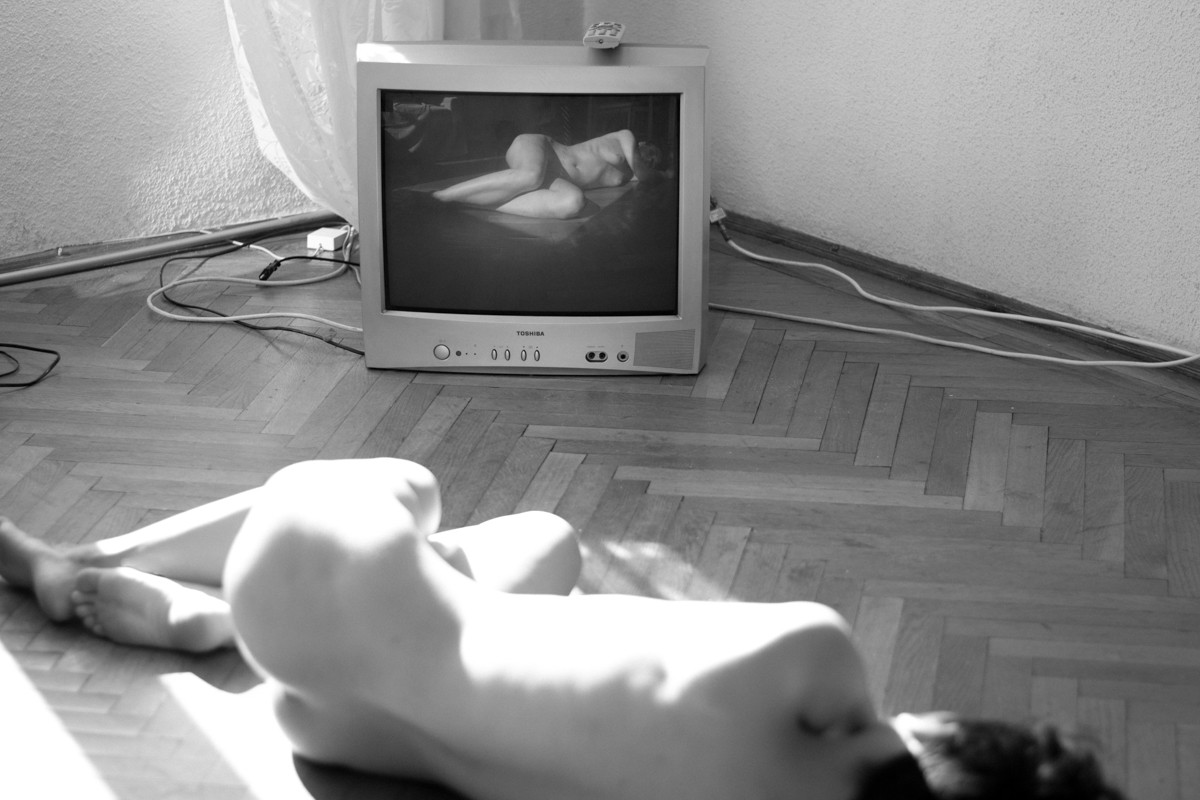 How do you see the relationship between the photographer and the audience
I think the audience is very important, it depends a lot on who you are addressing. In my case, I don't think I have such a wide audience if I think about it by comparison. However, I think there is an evolution, at the moment there is a wide range, you have a choice, there are many photographers who do great things, and the world is more and more open and appreciative. It would be ideal for the world to invest in this, to buy art prints, to understand the work done and to enjoy them. I perceive the photo as a framed book ready to put on the wall, in it you can find many answers just by looking.
The values ​​you respect in photography
As a photographer, I feel that I have the power to arouse emotions through my images and I want people to look and ask things, to discover the beautiful or the ugly or simply to look and find themselves.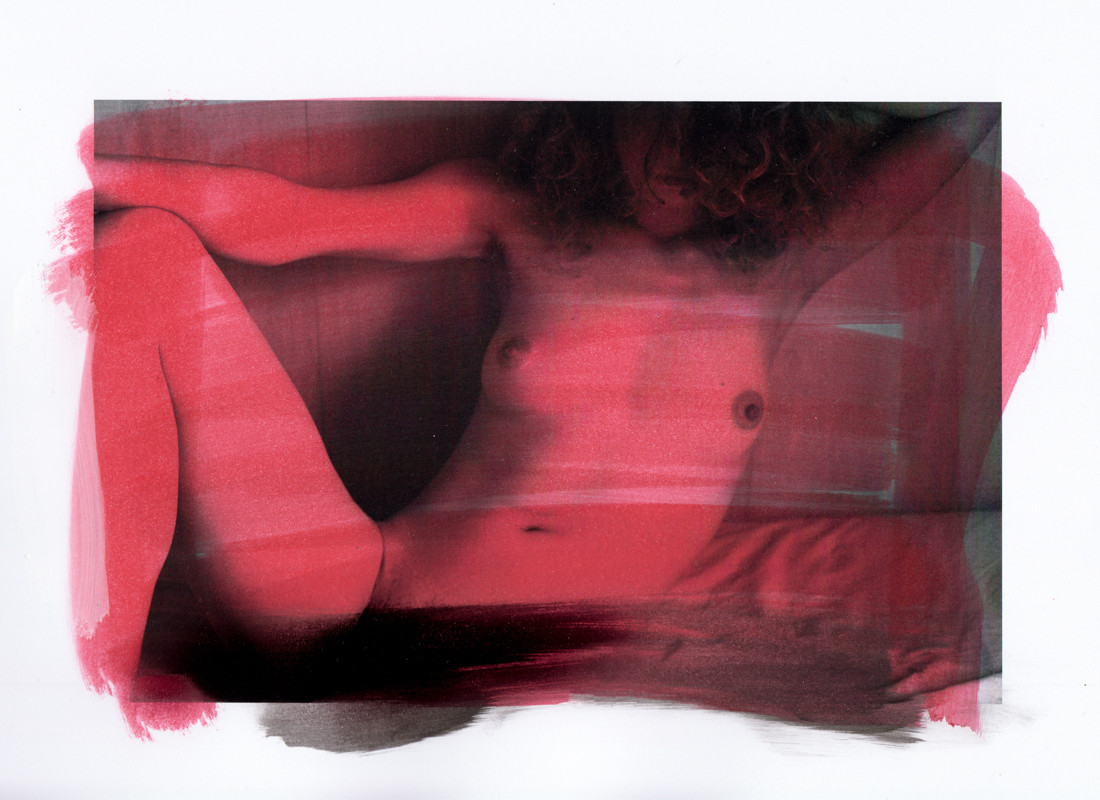 Trends in photography
Authenticity is very important to me, and on social media I can't say I see it too often, but in the end it's normal. We have reached a point where it is very difficult to be authentic, it is very difficult not to deviate from yourself when you have a lot of new things in front of you. In social media we are bombarded with all kinds of trends, one appears every day, which is not necessarily bad, but you have to try to filter these things.
Photo album recommendations
There are many beautiful albums, but I stop at two of my favorite: Helmut Newton Sumo 20TH Anniversary and Atelierul / The Studio- Geta Brătescu.
---
Source: IQads by www.iqads.ro.

*The article has been translated based on the content of IQads by www.iqads.ro. If there is any problem regarding the content, copyright, please leave a report below the article. We will try to process as quickly as possible to protect the rights of the author. Thank you very much!

*We just want readers to access information more quickly and easily with other multilingual content, instead of information only available in a certain language.

*We always respect the copyright of the content of the author and always include the original link of the source article.If the author disagrees, just leave the report below the article, the article will be edited or deleted at the request of the author. Thanks very much! Best regards!
---