2021 was the year of change for Bianca Adam. From the content he creates on social media to the way he looks at things, the last year has been one of revelations. She embarked on a journey of self-knowledge and introspection that helps her understand her inner mechanisms. And by helping her, she can help others in their process. That's why she chose to talk more about mental health, the books she reads, and life in general on all its platforms.
The year 2021 was the year I learned that I have to choose the influencers I follow, just as I choose which TV programs to watch. (I don't watch TV but I say for those who watch). With all due respect to all the influencers, but my mind is a precious thing that I take care of just as I take care of my teeth.
It was the year that Bianca learned to give herself the respite she needs to do things the way she feels. Without being part of a competition, without the toxic need to hurry to reach some imaginary charts. This has brought her closer to her goal on social media: to make people enjoy life. Bianca and I talked more about her journey of self-discovery that began in 2021 in the lines below.
An atypical start
The beginning of 2021 was atypical compared to the beginnings I was used to in the other years, and when I say that I mean that I was not so intrigued by the posting strategy at the beginning of the year, the desire to reach the top imaginary, to win and ultimately to be in a competition. I knew from the beginning that the year 2021 is different.
Resolutions, if any
I gave up resolutions regarding my lifestyle, from the desire to become a vegetarian and not stop this process to the desire to do sports 3 times a week. I realized in advance that if I didn't force myself, I already won. Since I was more lenient with myself, I have come to have the most responsible sleep program so far and the most balanced diet so far.
Hopes for 2021
I refuse to hope. Hope is a lack of self-confidence. I intend and in principle I KNOW. I set out in 2021 to understand and control my mind so that it would become my best friend. The surprise was that in this journey of self-knowledge and introspection that I started, I acquired more gifts and abilities and even got to help other people. I don't mind anything in general. I choose to look at all the perspectives before I react and if I don't find myself in a certain perspective, I detach myself.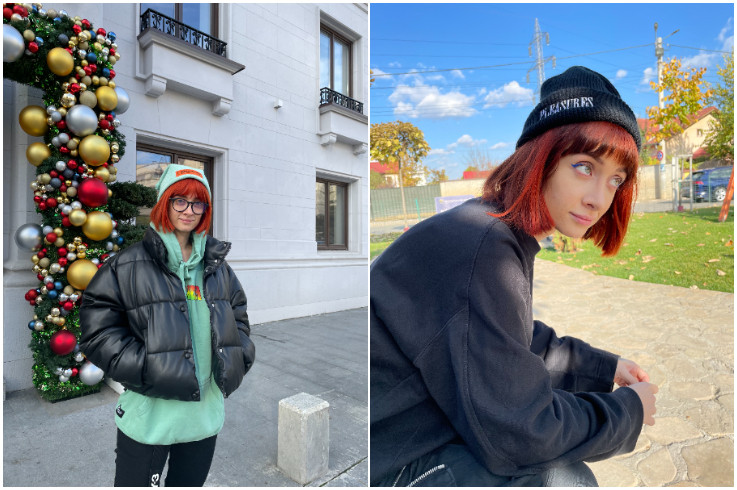 With the engines running or slowing down
I repeat, I went through this year with a huge appetite for self-knowledge, and for that, you have to stop for two seconds from the fast pace of our society, and give yourself time. In parallel with my decision to stop this toxic rush, I worked hard on my social media work, then and only when I felt full, enough to pass on my energy.
Your outstanding projects this year
Each baby (project) of mine has a special place in my soul and it is very difficult for me to choose, but I can list a few. I chose for this year to change the direction of the things I post on Instagram. I chose to talk more about mental health and how important our desire for self-knowledge is. I chose to explain to people in a friendly way everything I read and ultimately to raise the collective egregor. We started a new #REALTALK series, on Youtube and Tik Tok. We also put more emphasis on donations this year.
Otherwise, personally I am proud to announce that I have officially transformed my apartment into a studio, where I can create when and how much my heart desires.
My episodes over the years have had one purpose: to make people feel more alive, more loving, or at least to sketch a shy smile, out of all this wave of negativity they may be in.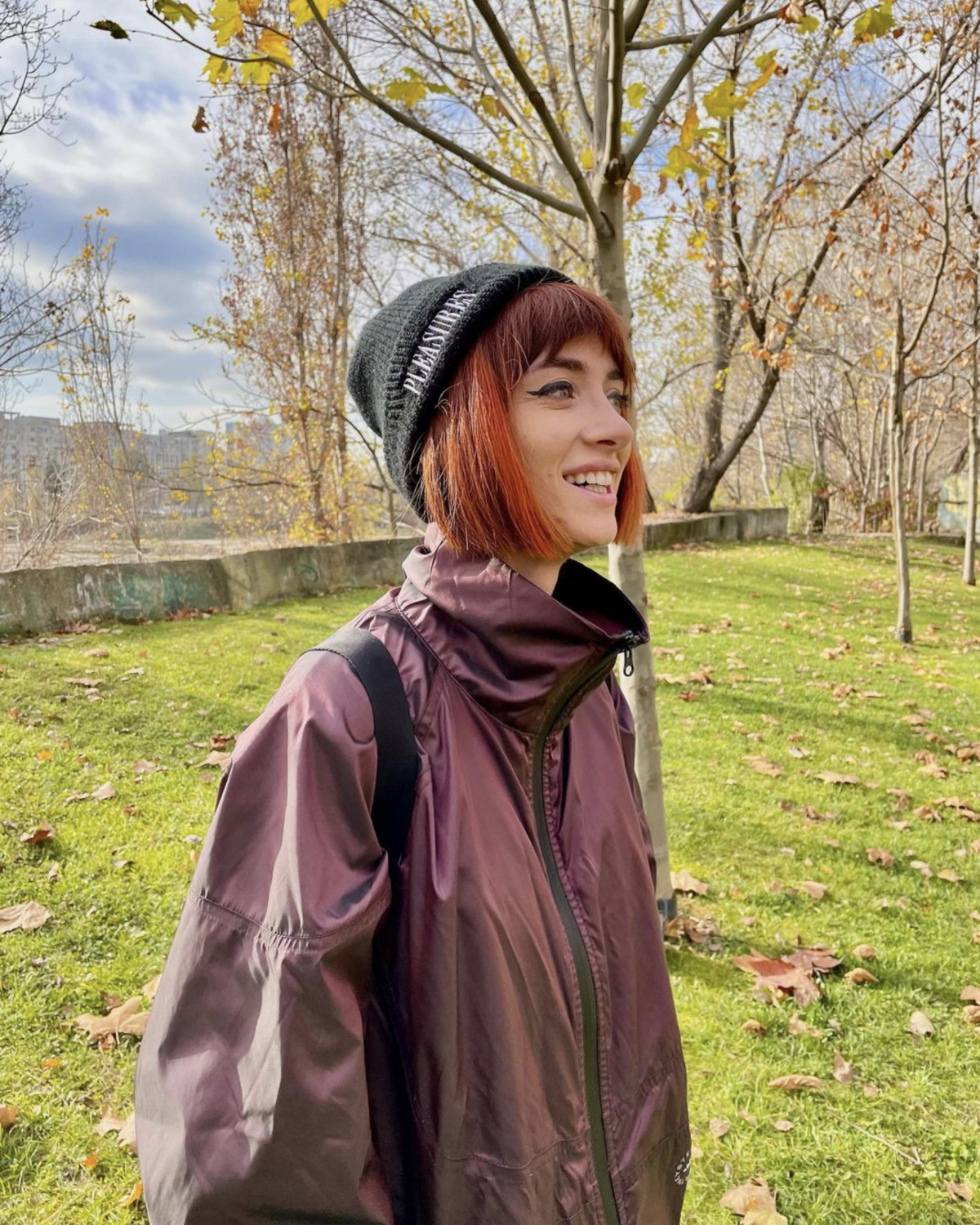 Trends that annoyed you
I don't remember anything that annoyed me, considering that all the trends I follow are the ones on Tik tok :)), because Tik Tok, as a platform, offers me good vibes, they have nothing to annoy me .
New habits and routines
We formed a mechanism called the 3 out of 10. It refers to 10 push-ups, 10 knee flexions and 10 abs. It means very little, but every day, I perceive it as more beneficial than anything. It is a good strategy to be more lenient with yourself and to set achievable intentions, rather than unrealistic intentions that may decrease your interest along the way.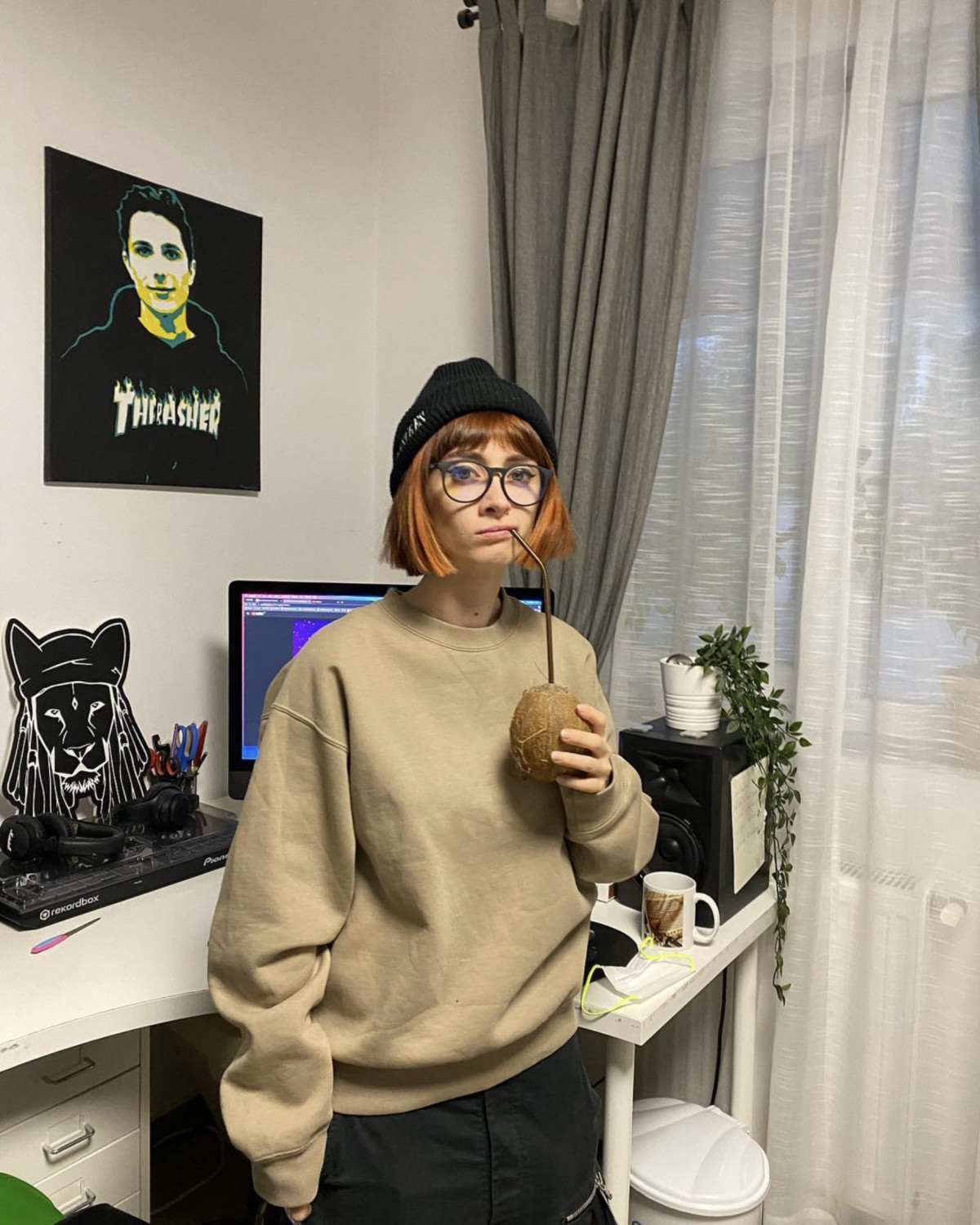 What you gave up in 2021
I gave up my shadows, the shadows of the archetypes I contained. I gave up the habits and people from whom I had nothing to learn, so that I could move on, to evolve.
The worst day of the year
The worst days were the engine that opened many doors, regaining inner strength, and ultimately, those that reminded me where I do not want to fall. I'm just thankful for every day and I can't categorize them under dual labels.
The happiest time for you
The happiest time was when I discovered what happiness really means to me. It was shocking to realize that I always had happiness around me but I didn't see it aspiring to the happiness that other people describe as being in places, accomplishments or material things.
The best news you've ever read
I subscribe to a Happy Broadcast online news program (I hope I'm not mistaken) that only provides high frequency information with good vibes and that gives confidence that our planet is going in the right direction. It's important what you feed your mind with. Information is also important but we are in an age where information has exceeded the limits of necessity and we need to start dividing it carefully.
The most talked about book around you
"Secrets of a Lifetime" is one of the most talked about books around me, followed by the books I read "The Unseen Wires of Energy" and "The Forbidden Woman Speaks."
2021 on social media
Overwhelming. The year 2021 was the year I learned that I have to choose the influencers I follow, just as I choose which TV programs to watch. (I don't watch TV but I say for those who watch). With all due respect to all the influencers, but my mind is a precious thing that I take care of just as I take care of my teeth.
What annoyed you the most this year in the public space
It bothers me that in 2021 there are still people guided by the primary instincts of competition, incitement to hatred under the false image of the "savior" and the increased public interest in negativity instead of positivity.
The most important lessons of this year
I learned how important it is to know what emotional attachments mean and to make sure you break them every time they are toxic. I learned to take 2 steps back and not rush into anything I do. To bring my consciousness to the present moment. And I've learned how unimportant opinions are, including my own.
2022 will be about revelations
I think 2022 will be a good teacher. It is not new that things can no longer work in frequency until now and that a global change is required that comes only from within. I think 2022 is about revelations.
The word of the year for you in 2021
Change.
---
Source: IQads by www.iqads.ro.

*The article has been translated based on the content of IQads by www.iqads.ro. If there is any problem regarding the content, copyright, please leave a report below the article. We will try to process as quickly as possible to protect the rights of the author. Thank you very much!

*We just want readers to access information more quickly and easily with other multilingual content, instead of information only available in a certain language.

*We always respect the copyright of the content of the author and always include the original link of the source article.If the author disagrees, just leave the report below the article, the article will be edited or deleted at the request of the author. Thanks very much! Best regards!
---