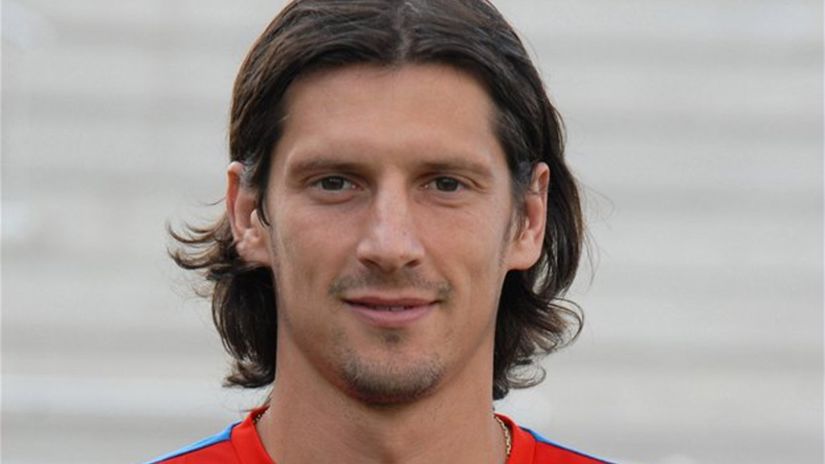 In addition to his immediate family and friends, several of his former teammates came to say goodbye to former Slovak football representative Marián Čišovský for the last time on Friday.
His compatriots and ex-players Matúš Kozáčik and Marek Bakoš were among the first to arrive at the Great Ceremonial Hall at the main cemetery in Pilsen. They both had mourning words in the hall.
Pavel Horváth and the heads of Pilsen's Viktoria Tomáš Paclík and Adolf Šádek also took part in the reverential act, and the chairman of the Football Association of the Czech Republic, Roman Berbr, also came to condolve. The mourning ceremony was public and a number of football fans came to pay their respects to Čišovský. Informed the idnes.cz portal.
Until the last day, his wife Martina stood by his side, with whom he raised three children. "Thank you to everyone who came to say goodbye to our Marian. Thank you for your condolences and floral gifts that have tried to allay our grief. Many thanks to everyone for the quiet memory of Marian. Many thanks to the football club Viktoria Plzeň. At the same time, I would like to ask the media to respect our privacy, "said Čišovský's wife in an official statement to the media.
Čišovský died on Sunday at the age of 40. Since 2014, he has fought incurable amyotrophic lateral sclerosis (ALS).
He played for Humenné, Inter Bratislava, Žilina, Artmedia Petržalka, Politehnica Timişoara and since 2011 for Pilsen. He recorded 15 starts in the national team, in 2000 he presented himself at the Olympic Games in Sydney, and his injury prepared him for participating in the 2010 World Championships in South Africa.
"It's a very difficult day for the whole club. It is very difficult for us to come to terms with his departure. Marián was not only an excellent player, but above all a great person and fighter. There is a model for all of us, "idnes.cz quoted the words of Václav Hanzlík, spokesman for Victoria Plzeň.
Do you like this article? Please support quality journalism.
The goal of the daily Pravda and its online version is to bring you up-to-date news, interviews, comments, reports, videos, other useful and practical information as well as reading and content for entertainment and leisure.
In order to be able to work for you constantly and even better, we also need your support.
Thank you for any financial contribution.