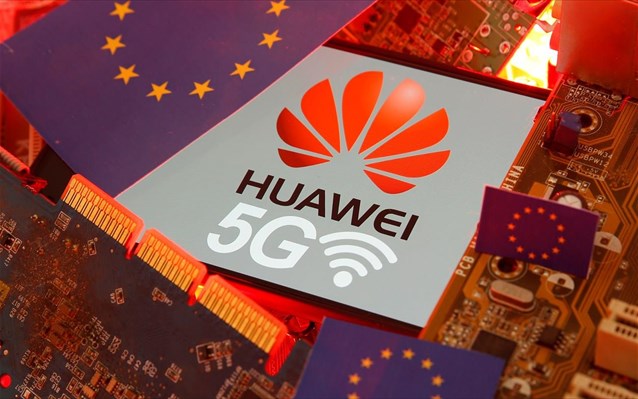 A possible blockade of Huawei by parts of European technology networks 5 would be painful for Europe in the face of long-term, net loss of financial well-being, according to research firm Oxford Economics. In a recent study by the company on "Limiting Competition in 5G Network Equipment Across Europe", it estimates that in such a case the cost could reach up to 3 billion euros per year.
This represents an increase in the annual cost of 19%, which is proportional to an amount of 3 million euros for Iceland, or a gigantic cost of 479 million euros in Germany per year.
Delays in 5G growth would also slow technological innovation and reduce economic growth. In the cost scenario, this would lead to a reduction in national GDP in 2035, ranging from € 13 million in Iceland to € 7.3 billion in France. The total GDP that will be lost, according to the study, is estimated at 40 billion Euros in 2035 using 2020 prices.
The findings of Oxford Economics from the study of the effects of competition reduction on 5G Network equipment across Europe are as follows:
Faster connection speeds, achieved with 5G networks, and possible new uses for this technology are vital to increasing productivity levels, which have collapsed as a result of the corona pandemic.
During the crisis, telecommunications networks maintained vital online services such as health, education and emergency services, enabling businesses to operate and connect friends and family.
The growth of 5G can help boost short-term economic recovery.
Huawei's exclusion would be dramatic for Europe in the long run, clear losses of economic prosperity. Limiting competition generally leads to higher prices. Therefore, preventing a major player from competing in the 5G network, and therefore reducing competition, would result in higher investment costs, delaying the growth of 5G. This, in turn, will lead to slower technological growth and innovation, lower household incomes and slower recovery from the expected recession.
Up to 56 million people will be delayed in accessing 5G by 2023. The permanent loss of GDP is estimated at € 40 billion. by 2035, through this possible delay in 5G development.
The next generation of mobile telephony, the 5G, offers huge opportunities in countries that facilitate its wide development. As social distance has become a modern rule, digital infrastructure has played an increasingly important role in maintaining a sustainable economy. The faster connection speeds achieved with the 5G network and the possible new uses for this technology will be crucial to increasing productivity levels as countries want to recover from the economic collapse. Building 5G infrastructure can be an incentive to recover in the short term.
However, the recession associated with coronavirus pandemic will delay their availability, jeopardizing the extent to which these opportunities can be realized. Slower economic growth and increased uncertainty have led telecommunications providers to reduce their investment – an action that will inevitably delay the growth of 5G.