– Jam A. Boldvin
If we turn the lens and look at the panorama of our world, which is increasingly determined by politics, the news that revolves around twenty-four hours and social networks, we see an immense amount of hatred. We see artificiality, ridicule and mutual humiliation. We see politicians passing laws that they, thanks to their connections and resources, will skillfully dodge, and we see them behaving in a way that will cost many of us jobs, families and dignity. On social networks, we read opinions that have nothing to do with responsibility, truth, and worst of all, not even with identity.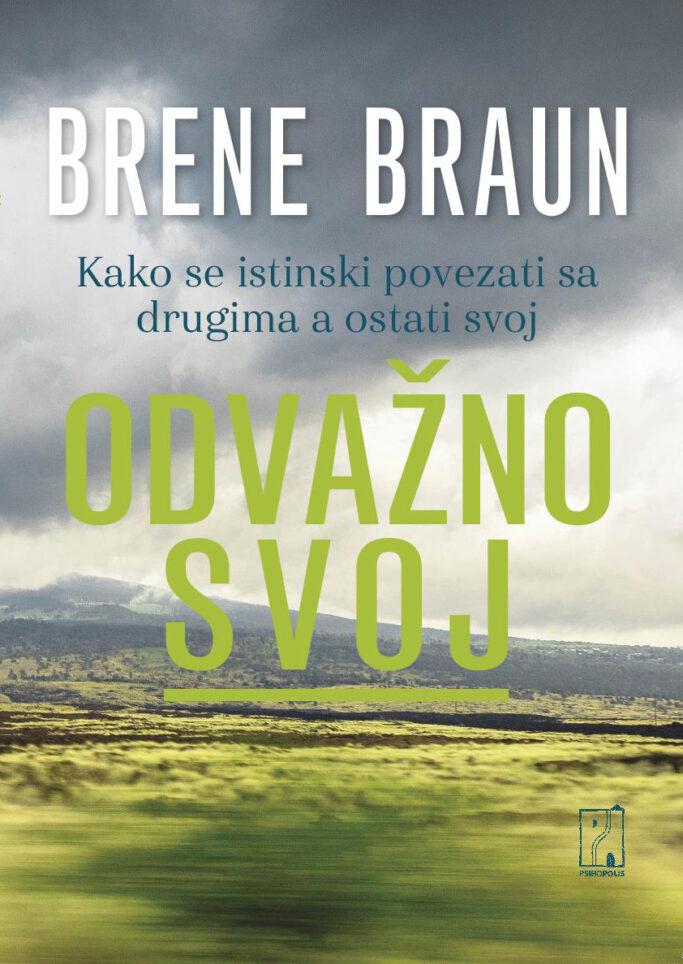 And when we zoom in on our lives, the picture changes: from a distant, wild and atrophied heart, we see the galloping pulse of everyday survival. We feel love and we know pain. We feel hope and we know the struggle. We see beauty and we survive trauma. We do not all enjoy the protection of privileges and the luxury of anonymity. We try to build a life in which we are connected and love each other while making snacks, driving the kids to school, going to work, and trying to make as many moments as possible beautiful.
While the wider world around us is engaged in what seems to us to be a complete collapse of morality and productive communication, my respondents who had the strongest sense of true connection remained zoomed. They did not ignore what was happening in the world, nor did they stop advocating for their views.
However, they did dedicate themselves to a critical review of their lives and people's opinions based on their personal experiences. They avoided the trap most of us fell into: I can hate large groups of strangers because some of their members, whom I happen to know and love, are rare exceptions.
Let's look at examples of three participants in the research.
The political rhetoric is: Democrats are total losers.
Your experience: As a perpetual supporter of the Conservative Party, this sounds almost perfectly fine to you. But what about your closest colleague at work – the one who drove you to the hospital when they told you that your husband had a heart attack at the recreation center and is currently in the emergency department? With the one who was sitting with you in the hallway in front of the operating room, and then ran off to pick up your children from school and take them to her house? With the one who helped you organize the funeral and took over all your work while you were away? She's not loser. What's more, you love her. And she is for the Democrats.
The political rhetoric is: Republicans are selfish idiots.
Your experience: You totally agree! Except in the case of your son-in-law, who is an exemplary and caring husband to your daughter and a wonderful father to your granddaughter. Thank God you have him in the family. He is also more careful than your daughter because he is the one who constantly sends you pictures of your cute granddaughter and thus connects you with her. On he is not selfish. He is not idiot. And yet he is a Republican.
The political rhetoric is: Activists, who advocate the abolition of abortion, are hypocrites and backward fundamentalists.
Your experience: As a feminist activist, you totally agree with this! The exception is the wonderful teacher who taught you at the Catholic high school. She had more integrity than anyone you know and always encouraged you to think critically about complex issues, even at the cost of disagreeing with her. It was she who taught you to be an effective activist. She's not a hypocrite and did not lag behind. She stands for life.
What happens if what we experience up close is realistic, and what we hear on the news and from politicians fighting for power is questionable? It is not easy to hate people who are close to us. And when we suffer and fear, anger and hatred are the emotions we cling to. Almost all of my respondents and acquaintances will tell you that it is easier to be angry than to suffer and be afraid.
Sometimes I imagine what it would be like if I could put the whole world in one Word document and give the command "find and replace" for words and actions caused by hatred versus suffering. If only I could replace the hatred of those who deny the shooting at Sandy Hook School in Connecticut with pain, and replace my hatred with a deep sense of pain that we live in a world like this where such heinous things seem! How would the conversation go then? Would it work? Would it be worth asking white racist what kind of pain fuels their hatred while creating enormous suffering and fear for others?
Sometimes I say to myself: I don't care. There were periods during this research when I came to whine: Here is your true connection! My hatred is good to me! When my daughter went to college, she was given a "to go to study" manual and the first three chapters were mostly devoted to how students avoid sexual assault.
Do I really care about the pain that alcoholics drink, or that bullies make university campuses so dangerous that students need a manual on how to avoid those bullies? It's not. You carry both yourself and your pain, which inflicts pain on others. And I will stick to my complacent rage.
But for how long? I can't help but worry about my own suffering and the suffering of others. How long are we going to take the drowning people out of the river one by one instead of intervening on the upper course and repairing the source of suffering? What does it cost us to forget that acquired self-satisfaction and go together to the cradle of pain that throws us all into dangerous whirlpools at such a high speed that we cannot save everything?
The pain is unwavering. It takes all our attention. Despite our attempts to drown him in some addiction, to physically drive him out of each other, to stifle him with success and material goods, or to drown him with our hatred, pain will find a way to come to light.
Pain only surrenders when we accept it and take care of it. To approach pain with love and compassion, we need only a fraction of the energy in relation to how much it takes to fight the pain, but to face it directly is terrifying. Most of us have not been taught how to recognize pain, to name it, and to live in it.
Our families and cultures felt that the vulnerability needed to accept pain indicated weakness, and they raised us to be angry and deny pain. But now we know that when we deny an emotion, it overwhelms us. When we possess our emotion, then we can rebuild ourselves and find a way out of the pain.
Sometimes, in order to accept our pain, we become angry. When we deny ourselves the right to be angry, we deny pain. There are many hidden messages of shame in the questions "Why are you so hostile?" "Don't get hysterical!" "You're boiling with rage!" and "Don't take it so personally." In all these reactions, the message is usually encoded I don't like your emotion or opinion ili Swallow your anger and shut up.
One possible answer is "Get angry and be angry!" This advice is not the result of research, but the message is that we all have the right and need to feel and accept our anger. He represents an important human experience. To it, it is crucial to know that no degree of anger, rage or contempt (that favorite mixture of a little anger and a little disgust) can be sustained over a long period of time.
Anger is a catalyst. It will exhaust us if we hold it for a long time and we get sick. The internalization of anger takes away our serenity and spirit; externalization makes us less effective in our efforts to bring about change and create connections. Anger is an emotion that we need to transform into something fruitful: into courage, love, change, compassion and justice.
But sometimes anger can hide a much heavier emotion, such as sadness, remorse or shame, and that is why we have to penetrate deep into what we really feel. In any case, anger is a powerful driver, but also a companion that sucks our lives.
The best example I can think of is contained in the sentence "You will not get my hatred." In November 2015, in a terrorist attack in the Bataklan concert hall, the wife of journalist Antoine Leiris, Ellen, was killed among eighty-eight people. Two days after the attack, Leris posted an open letter on Facebook to his wife's killers, saying:
On Friday night, you stole the life of an extraordinary person, the love of my life, the mother of my son, but you will not get my hatred. I don't know who you are and I don't want to know. You are dead souls. If God is watching us, when you are killing so blindly, then every bullet in my wife's body is a wound in his heart.
So I will not give you the pleasure of hating you. Although that's exactly what you want. But to respond to your hatred with anger would be to give in to the same ignorance that made you what you are. You want me to be afraid, to look at my fellow citizens with suspicious eyes, to sacrifice my freedom for the sake of security. You failed. I will not change.
Leris then continues:
There are only two of us left – my son and I – but we are stronger than all the armies of this world. After all, I don't have time to waste on you, I have to visit Melville who is waking up now. He is only seventeen months old. He will eat his snack like every day, then we will play like every day, and all his life this little boy will defy you by being happy and free. Because you won't get his hatred either.
Courage is hardened in pain, but not in every pain. Pain that is denied or ignored turns into fear or hatred. Anger that never transforms becomes resentment and bitterness. I really like what Kailash Satyarthi is, the winner Nobel Peace Prize said in his 2015 TED talk:
Anger is in each of you, and I will share with you one secret: if we close ourselves in the tight shell of our ego and in the circles of selfishness, anger will grow into hatred, violence, revenge, and destruction. But if we manage to break those circles, the same anger can grow into enormous power. We can break circles with our natural compassion and connect with the world through compassion, and thus we will make the world better. That same anger can turn into compassion.
We pay hatred with our lives, and that is too high a price.
---
Source: Sito&Rešeto by www.sitoireseto.com.

*The article has been translated based on the content of Sito&Rešeto by www.sitoireseto.com. If there is any problem regarding the content, copyright, please leave a report below the article. We will try to process as quickly as possible to protect the rights of the author. Thank you very much!

*We just want readers to access information more quickly and easily with other multilingual content, instead of information only available in a certain language.

*We always respect the copyright of the content of the author and always include the original link of the source article.If the author disagrees, just leave the report below the article, the article will be edited or deleted at the request of the author. Thanks very much! Best regards!
---