MacOS has an excellent Time Machine backup engine. Unfortunately, backup storage requires a lot of disk space. On a Mac with small drives, you have to connect external drives, use network storage or clouds.
There is a convenient way to store backups of one Mac on another. This will be useful, for example, when at home there is a stationary iMac, Mac mini or Mac Pro with a large disk. On it, you can deploy network storage for Time Machine and save copies from other Apple computers.
📍 thank re:Store for useful information. 👌
How to set up a Mac on which backups will be stored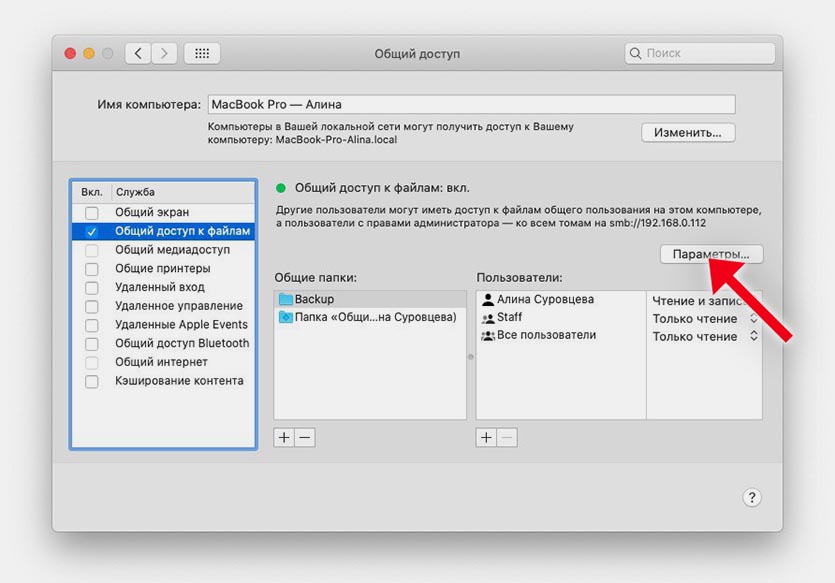 1. Go to System Preferences – Sharing and activate the option File sharing.
2. In section Shared Folders add a new folder and specify the location to store backups on Mac.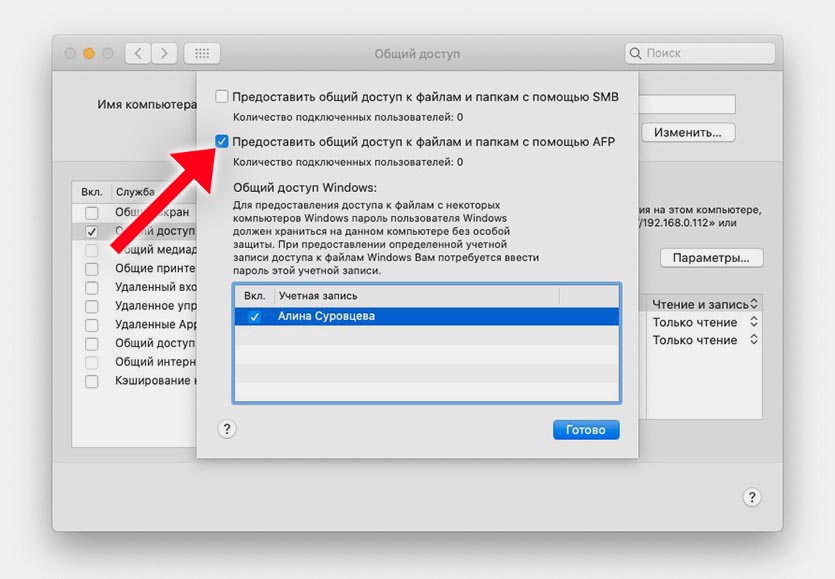 3. Highlight the new shared folder and click Parameters.
4. Activate option Share files and folders using AFP.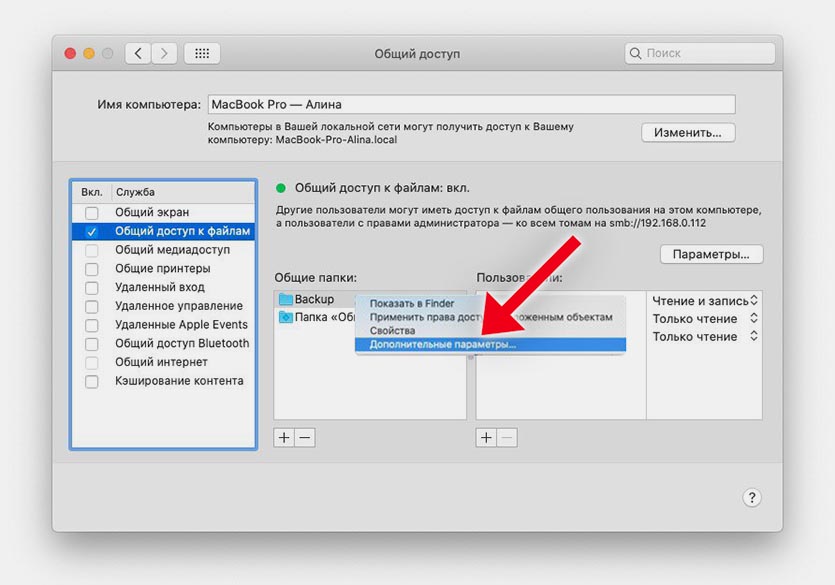 5. Close the settings window and select in the context menu of the created folder Extra options.
6. Check the option Use as a backup folder for Time Machine.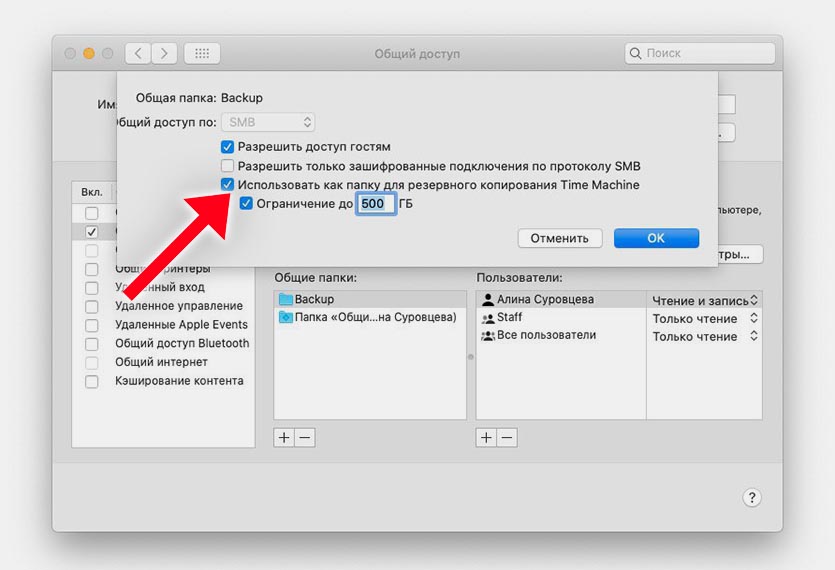 Here you can set a limit on the amount of information stored.
Now this folder can act as a network storage for backups of other Macs.
How to set up network backup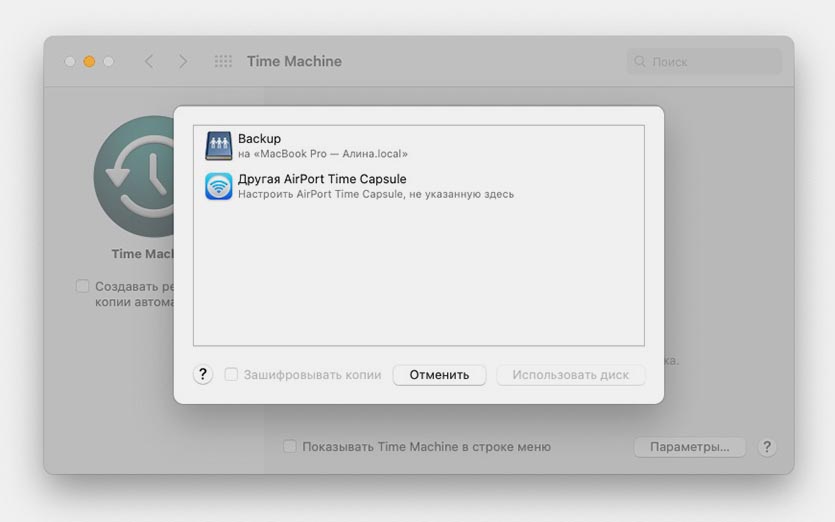 1. On another Mac, copies of which will be transmitted over the network, go to the Time Machine settings.
2. Turn on the backup system and press the button Select backup drive.
3. In the list of available network storages you will see a "shared" folder.
4. We specify it for storage of backups.