This problem has become so widespread in the last few generations that it is now considered "normal" for menstruation to be accompanied by various physical and emotional discomforts.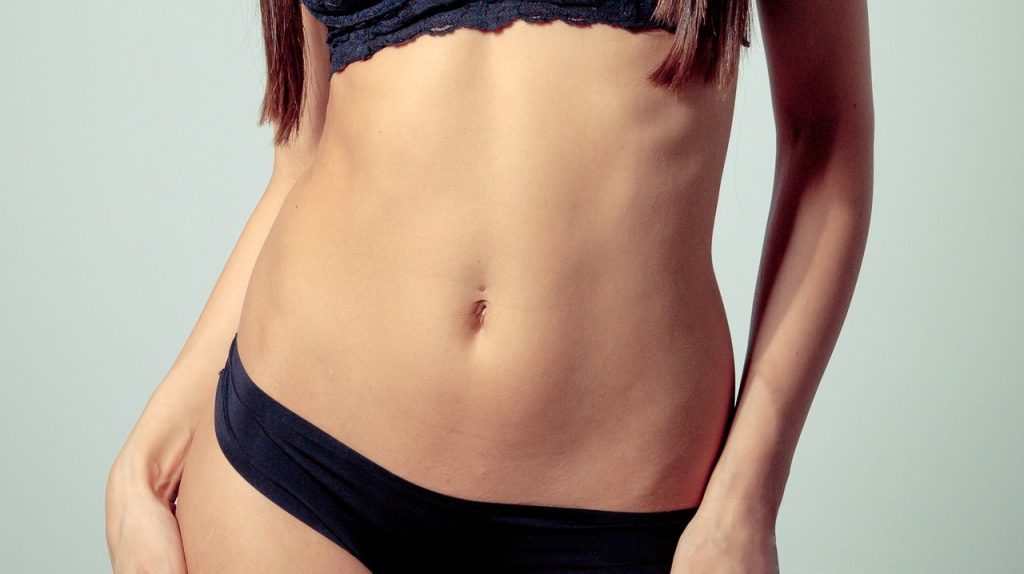 There are stories about women for whom menstruation is not a burden. We may even know one of those women, but they are
so rare they are a myth. We consider them lucky because they somehow managed to be spared the agony of their sexuality.
However, "normal" does not mean ideal – it is only an indicator of what happens to most people, and adapting to the norm, we forget that things can look different. Pain during the cycle, like any other pain, is a sign that something is wrong with the body and it is not good to ignorantly ignore this torment, which returns cyclically.
Through yoga, it is possible to take positive action to eliminate menstrual pain and rediscover the feminine heritage of health.
Menstrual difficulties are unpleasant, like sneezing, and medical knowledge about this problem is limited. One of the few researchers in this field, Dr. Katherina Dalton (USA) found that "women's pain" is not one, but two separate problems.
Spasmodic (spasmodic) menstruation is characterized by cramps and acute pain in the lower abdomen, sometimes with nausea or shivering at the beginning of the period. It usually appears in women under the age of twenty-five and occurs after the birth of the first child.
Congestive dysmenorrhea is associated with tension, which doctors call "premenstrual syndrome".
Severe, dull pain in the abdomen and lower back may begin three or four days before the bleeding. Some women notice breast swelling and tenderness, a swollen abdomen, and a general feeling of bloating. Fluid retention can manifest itself in a temporary weight gain of up to three kilograms, and there can also be nausea. Headache, general tension and constipation are common.
The worst aspects of the syndrome are irritability, depression and lethargy that make this part of the month emotionally difficult.
Physical and psychological "fullness" decrease in intensity when the bleeding starts and disappear when the blood loss is the most abundant. This type of menstrual problem is common in women of all ages, from puberty to menopause, and seems to worsen with each pregnancy.
Although medical science has not been able to fully explain the cause of the pain, Dr. Dalton, as well as Dr. Carey and Pinkerton of Australia, claim that both spasmodic and congestive dysmenorrhea are the result of hormonal imbalance.
Another researcher, Dr. Elizabeth Connell, believes that uterine cramps are caused by high levels of prostaglandins. These are hormone-like substances, which are produced by the lining of the uterus in large quantities, just before shedding.
Progesterone deficiency (that is, estrogen excess) also causes the body's cells to retain sodium and lose potassium. This has its consequences because the transmission of impulses in the nervous system and the brain depends precisely on the correct ratio of these two electrolytes. It seems, therefore, that hormonal imbalance is the physiological basis of our emotional hypersensitivity during menstruation.
Doctors usually treat menstrual difficulties with analgesics (painkillers) and hormone replacement – contraceptive pills (women on oral contraceptives have pain-free periods). However, the pill is risky at best, and more and more women are refusing to take it.
Yoga, on the other hand, offers natural and effective methods without toxic side effects, with benefits that go beyond the physical aspect.
Many women ask if it is safe to perform asanas during menstruation. It is necessary not to exert oneself in any way, and despite this usual precaution, there is no reason to stop exercising.
Most doctors now believe that women can not only participate in any strenuous activity
at any time of the cycle, but to benefit from it. A study conducted back in 1965 compared 65 female swimmers with 138 non-athlete college students and showed that the female swimmers had much less menstrual problems.
Congestive menstrual pain disappears when menstrual bleeding is at its peak, and this bleeding is accelerated by contractions of the uterus similar to those during orgasm.
Mula bandha (Kegel exercises) is therefore particularly effective, although you must stop this exercise at the sign of fainting or other discomfort.
In the rest of the cycle, a balanced asana program will harmonize hormone production by subtly manipulating the glands. Asanas massage and compress the glands and internal organs, accelerating circulation and metabolic changes – the glands and the entire reproductive system are strengthened and toned.
A good exercise program should include the following asanas: suriya namaskar (sun salutation), sarvangasana (candle pose), halasana, kandharasana, matsyasana, bhudjangasana, salabhasana, dhanurasana, pashimotanasana, mula bandha (Kegel exercises) and vajroli mudra.
Meditative practices, especially yoga nidra and antar mouna, are ideal for releasing the tension that disturbs our physical and emotional harmony.
It is interesting that the occurrence of dysmenorrhea is increasing in parallel with the increase in meat consumption in some countries.
By returning to a simple, vegetarian diet, many women have experienced significant improvement in menstrual cramps and reduced blood loss. Even women who still eat meat can benefit a lot if they reduce the amount of daily coffee and processed foods with preservatives, especially sugar, glazed rice and white flour products.
We should also eat very ripe bananas and fresh oranges, as well as lemon juice from time to time, to compensate for the temporary loss of potassium that disturbs the functioning of the nervous system.
Painful menstruation is not imagination. Pain is real and sometimes there is a physical cause for it. However, it is often magnified by negative and unclear emotional attitudes about sexual feelings and sexual activities in general.
Very often there is a guilt complex, as if we feel (perhaps unconsciously) that pain is some kind of punishment for sins, real or imaginary, in our sex life. The misconception usually appears in puberty when the onset of menstruation coincides with the awakening of sexual desires.
An interesting study was conducted in Australia, conducted on young women who had very severe pain and spent several days in bed every month because of it. After the individual interviews, they had relaxation sessions, using a technique similar to yoga nidra.
The therapist guided them through several cycles of body awareness, then evoked a series of appropriate images to desensitize their reaction to pain and menstruation itself. The results were remarkable and most women experienced a reduction in tension, pain and time spent in bed.
After six months, more than half still had pain-free periods as well as a changed, more positive attitude towards menstruation in general.
In some primitive societies, a girl's first period is considered a sign of sexual maturity and is celebrated as the moment of becoming a woman. However, in most cultures, this is shrouded in shame and secrecy, if not taboo.
Even in the "liberated" West, women are still considered somehow impure, and this attitude is particularly typical for Muslims. Hindu and Jewish women must ritually purify themselves after each cycle. All this is mainly based on ignorance and superstition and makes it difficult for women, especially young girls, to accept the natural functioning of their bodies.
Biological facts are often unknown and the general taboo surrounding period discussions deepens the mystery, which is a major contributing factor to the "women's pain" and tension that so often (and quite unnecessarily) accompanies menstruation.
It is believed that women are incompetent at that time and more prone to accidents and mental disorders. In accordance with such widespread attitudes, it is no wonder that some women consider menstruation and the pain associated with it as a curse on womanhood.
It is also said that premenstrual mood swings can seriously affect a woman's intellectual abilities. To examine this, Sharon Golub, from the College of New Rochelle (USA), gave different tests to a group of fifty middle-aged mothers in the week before their period.
Women answered that they were more anxious and depressed than normal and that they had difficulties in concentration and work efficiency. However, their real working ability did not show any signs of intellectual handicap in this period.
Research results show that women are victims of their own negative attitudes about themselves and their bodies, rather than victims of biological events.
---
Source: Sito&Rešeto by www.sitoireseto.com.

*The article has been translated based on the content of Sito&Rešeto by www.sitoireseto.com. If there is any problem regarding the content, copyright, please leave a report below the article. We will try to process as quickly as possible to protect the rights of the author. Thank you very much!

*We just want readers to access information more quickly and easily with other multilingual content, instead of information only available in a certain language.

*We always respect the copyright of the content of the author and always include the original link of the source article.If the author disagrees, just leave the report below the article, the article will be edited or deleted at the request of the author. Thanks very much! Best regards!
---