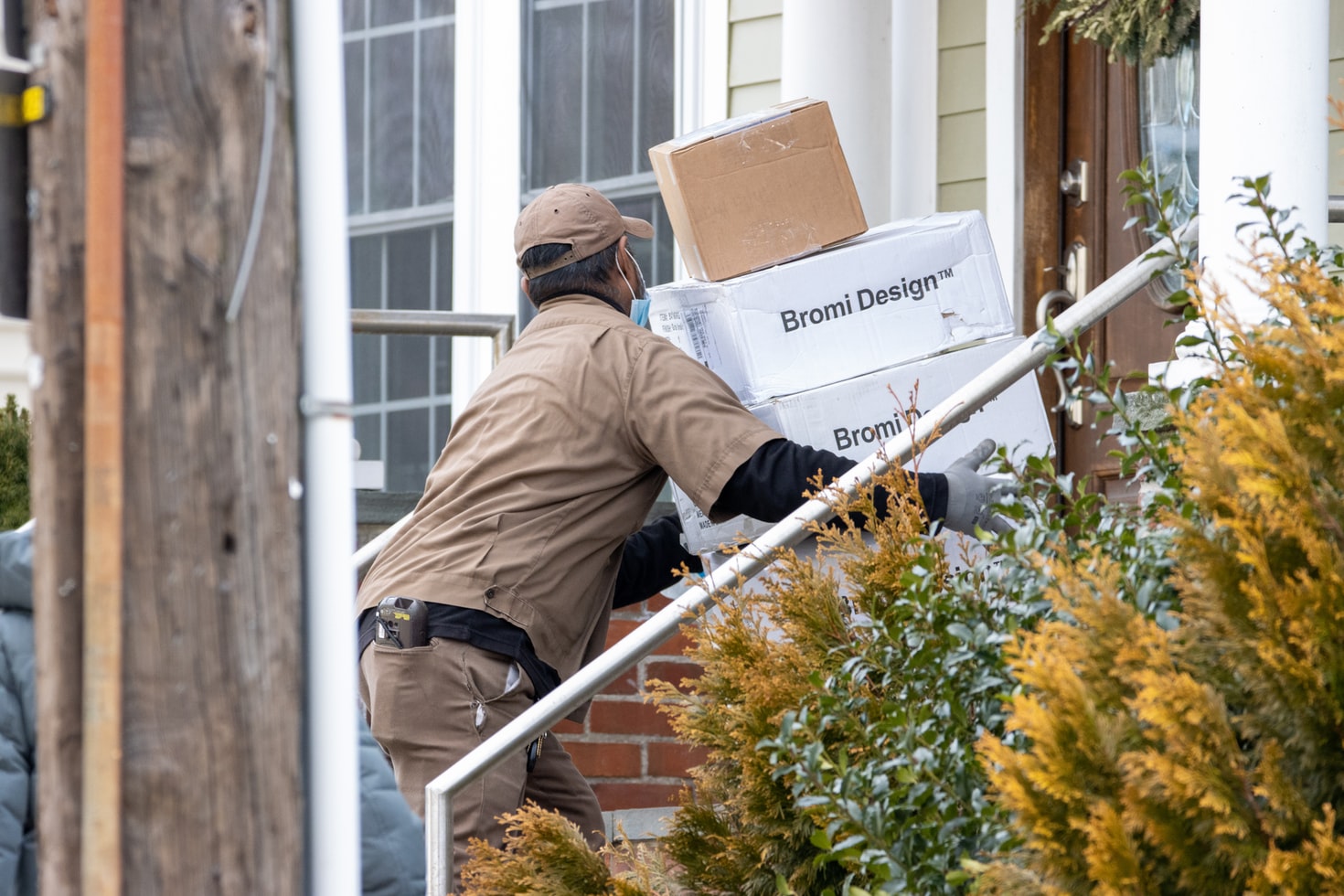 Successful marketplace sellers take over, professionalize, scale up and keep repeating this to build a stable of successful brands. It is a flywheel method in which billions are pumped and which attracts many new players. An example is the American Thrasio, which is only about three years old and has recently set his sights on Europe. How will this affect e-commerce?
Recently, there have been a striking number of funding rounds for marketplace aggregators, also known as rollups called: companies that buy successful brands on Amazon, for example, and apply economies of scale, advanced marketing techniques and omnichannel implementation to make them even more profitable. Often reference is made to Thrasio, a company that has only been operating for about three years, but can look forward to a lot of attention and (especially) money. Thrasio's owners partly explain the success of the momentum: all kinds of new sales channels have wiped out the existing lines in the consumer products market in recent years and now a new puzzle has to be put together. An opportunity that is better to seize with several stores under your care. Because that provides more data and therefore potential customer insight to help shape the market.
With regard to the funding rounds mentioned: Thrasio now has more than 2.4 billion dollars, but also players such as BBG (Berlin Brands Group, 1.2 billion), Perch (908.8 million) Razor Group (447 million) and Merama (385 million) have a large war chest. While funding already flowed amply in America, this is now also coming loose more strongly in Europe. In addition to the aforementioned Germans such as BBG and Razor Group, there is also the British Heroes, which started in 2020 and has now collected 265 million. And in our own country we have known Dwarfs since this year, which has attracted thirty million euros in debt financing and wants to raise up to 175 million euros in the short term.
At the moment, the trees seem to reach for the clouds, but Emile Valkestijn, Chief Commercial Officer at data and e-commerce specialist 10xCrew, does expect consolidation in the long term. After all, it is conceivable that parties with a smaller war chest will be outbid by the larger ones. According to him, it is significant that Berlin Brands Group has recently taken over Orange Brands: one aggregator buys the other. "Ultimately, the first mover with the most money will have the best chance of becoming the No. 1 in the market."
The more cash in hand, the more companies you can buy and the better you can scale, the situation seems to be. But that's too short-sighted, thinks Georg Hesse, who is responsible for the European market as VP UK & DE at Thrasio. His company may have raised the highest amount and made the most acquisitions—more than 150 acquisitions spanning over 200 brands—it's all about what's behind it, he says. "We have the largest team and deepest expertise in marketing, branding, manufacturing, packaging and data – that's what makes us most effective at what we do. And this means sellers can trust us to offer a great deal and ultimately a bigger one earn-out."
Riccardo Bruni, CEO and co-founder of UK aggregator Heroes, also notes competition is increasing but calls it a "limited concern" and doesn't believe in a winner takes all-scenario. "We believe that the market is big enough for multiple winners to emerge. We have productive relationships with many of our competitors and are in regular contact with them."
cashing
It is striking that in September of this year the news came that Thrasio has made its three most expensive acquisitions to date. SafeRest (a leading seller of mattress protectors), Wise Owl Outfitters (a popular camping equipment store) and Danjor Linens (specializing in affordable, high-quality bedding) have received $100 million in total deposits. No statements are made about the individual price tags, but it is noticeable that the amounts are increasing. More companies are being acquired that generate at least $3 million in annual sales, Thrasio CEO Carlos Cashman told media. Smaller deals are still being looked at, but the average deal size has increased. As competition increases, the bigger deals will provide additional value and opportunity, Cashman believes. Plus, the three acquired companies are category leaders. They are expected to generate more than $90 million in revenue in their first year after the deal.
According to Hesse, who previously worked at Amazon for 15 years, the competitive pressure will not have any further consequences for the way of doing business. "We assess brands fairly and transparently and make a competitive offer in line with the top of the market. We then back that up with an earn-out structure that significantly increases the potential value of the deal, based on our expertise in growing brands."
Such an earn-out applies to the majority of the deals, adds the VP, which can increase the initial payment by more than fifty percent. "The earn-outs are based on brand performance in the two years following the acquisition," said Hesse. According to him, the experience of the acquisition partner will make the difference. He repeatedly emphasizes that starting a business on Amazon is easy, but scaling it up is far from easy. Which, in his view, makes the acquisition model an attractive exit opportunity for entrepreneurs who want their success cash out for their next adventure or who feel like they've got the most out of their e-commerce business.
When asked about how sellers are judged as potential purchases, Hesse points to brands and products that have a certain degree of differentiation and are not easy to imitate. "Potential is key," he adds. "We have teams of experts in marketing, manufacturing and distribution, and we're looking for areas where we know we can add value quickly and grow that business. Specifically, we check whether a company has good reviews, as well as sought-after high-quality products. Furthermore, we are intrigued when we see that execution is well led, SEO is strong, and so on. There are also many other marketing factors that we take into account."
On average, there are about one hundred and fifty different techniques that the company uses to maximize the potential of the acquired companies. "Almost anything can 'hide' a growth opportunity: materials, packaging, branding, marketing, international growth – the list has remained fairly flat for the past three years, although the opportunities may change."
cross pollination
Thrasio focuses exclusively on Amazon, which makes one wonder about the development of the brands outside the platform. Hesse: "Amazon is one of the largest companies in the world and is not going anywhere right now, which is why it is rightly our main focus. While we've largely focused on successful Amazon businesses, most of the businesses we buy already have successful customer routes outside of Amazon. Direct to consumer, and with other retailers for example. In the US, we also placed brands in stores such as Target and Walmart. We want to deliver the best products to the customer wherever they are – online and offline."
Heroes seems to have pushed the other channels more firmly into the strategy. "We have the ambition to grow our brands through different channels: retail, vertically oriented marketplaces, direct to consumer via the website, et cetera," says Bruni.
It remains crucial to see where the customer is, says Valkestijn. That place changes all the time. "Having a strong brand.com – your own shop – therefore remains important. Then you can capitalize on your presence on other channels and use that to direct consumers to your own channel." Only betting on marketplaces and within that on one player is a risk, according to him.
The popularity of the domain seems to be partly due to the fact that the aggregator model can be used in different markets without too many adjustments. The main – and really only – difference between the US and Europe, according to Hesse, is the fragmentation between different countries. "The US is one big consumer market, while Europe consists of dozens of countries with different regulations, languages ​​and consumer preferences. Our approach in Europe is therefore more granular and we use local expertise to ensure we create the right platform for our brands."
Heroes sees opportunities to bring brands to new markets. Bruni: "Usually we look for brands with a winning position in a certain market and expand them into new geographies." According to the CEO, his company is successful in both expanding UK-only brands into mainland Europe as well as bringing a US-focused brand to the UK and or the EU. "In addition, we are trying to leverage the strong positioning of our brands in their respective categories by launching new products that appeal to the same customer base and have cross-fertilization potential."
Next-gen
It should come as no surprise that Hesse is positive about the future. According to him, Thrasio's work increases the efficiency of the Amazon Marketplace for consumers, sellers and Amazon itself. "By identifying high-quality, innovative products and increasing their visibility and availability, the best products rise, creating a better customer experience and reducing the impact of counterfeits and hijackers."
It is an image that Valkestijn seems to agree with. According to him, there will be an acceleration in competition, as parties professionalize under the wings of an aggregator. "Advertising, supply chain, content optimisation; it will all go to the next level."
The fact that many marketplace sellers are currently experiencing severe cost increases and supply chain delays from China to Europe is also changing the market, Hesse believes. This is largely driven by COVID-19, but he says will continue well into the next year. Especially for smaller sellers, this is becoming increasingly challenging to manage.
In that light, Valkestijn also mentions that Amazon is making its rules regarding the Inventory Performance Index – the measurement of how efficient and productive a company is in managing your FBA inventory – stricter. Which, together with the delivery problem, can have adverse consequences for sellers. Hesse: "We are therefore seeing an increasing willingness to look for strong partners – and possibly an exit."
According to Valkestijn, this can go both ways. As Hesse describes, but also that e-commerce entrepreneurs will put their shoulders to the wheel for a few more years to boost their results and only then sell the company. "They are huge multiples that go off. Successfully continuing for two years will yield a multiple of the profit."
Speaking of exits, the aggregators are not concerned with making the companies more successful and selling them again. Bruni: "We are creating strong synergies at the portfolio level, which makes selling the brand unattractive in the short to medium term. More specifically, we want to build a winning position in sustainable sectors that are likely to benefit from long-term macroeconomic tailwinds." Pet supplies, sustainable products, gardening and sexual well-being are good examples, he believes.
Hesse also speaks of a different ambition than selling companies at a profit. "Flipping businesses is not our goal. But to build a sustainable, new style online consumer goods company. We are the next-generation, global CPG company and therefore a home for many products."
Valkestijn: "I am curious if there will be a reaction from the traditional brand houses. They usually have a buildstrategy with an occasional buy. They often lag behind the digital part, but are good brand builders with a strong supply chain. So that could get interesting."
* This article originally appeared in the November issue of Emerce magazine (#186).
---
Source: Nieuws – Emerce by www.emerce.nl.

*The article has been translated based on the content of Nieuws – Emerce by www.emerce.nl. If there is any problem regarding the content, copyright, please leave a report below the article. We will try to process as quickly as possible to protect the rights of the author. Thank you very much!

*We just want readers to access information more quickly and easily with other multilingual content, instead of information only available in a certain language.

*We always respect the copyright of the content of the author and always include the original link of the source article.If the author disagrees, just leave the report below the article, the article will be edited or deleted at the request of the author. Thanks very much! Best regards!
---