Jammers on the exam make you remember a real old school like spurs and bombs – or finally learn everything in good faith.
But is there really no trick against this scrap?
We figured out how the signal jammers are arranged, and whether it is possible to do something about it during the exam.
Due to what the jammer blocks the signal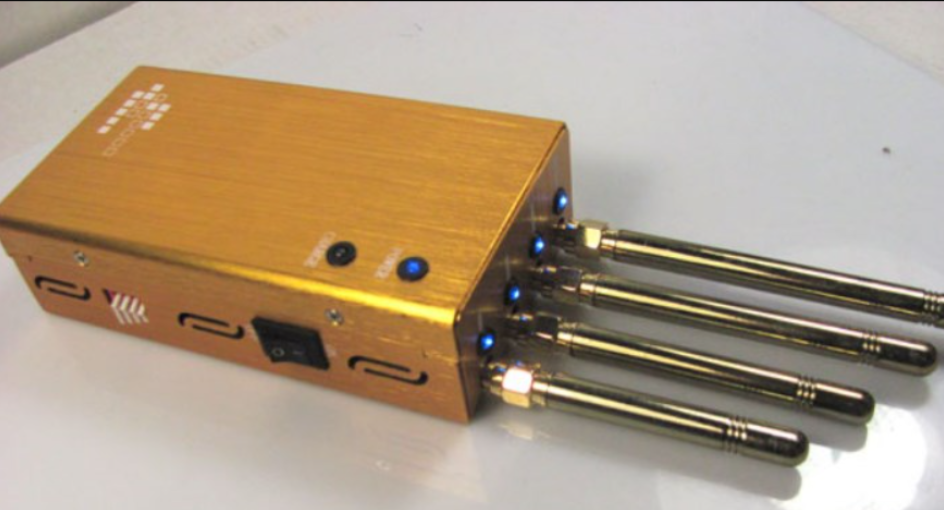 Signals on the mobile network are transmitted using radio waves. Different technologies can be used to prevent this.
Most often, the signal in the mobile network is blocked radio interference… The device generates white noise at the desired frequency: usually these are the ranges in which GSM (850-960 MHz, 1805-1990 MHz), Wi-Fi (2400 MHz, 5000 MHz), Bluetooth (2402-2480 MHz) and other systems operate. As a result, you will not be able to call from your smartphone, and you will not be able to reach you either.
Another variant – spufing: When a false signal is sent from the mobile network. The smartphone is disrupted, and no one can dictate the correct answer to the ticket to you.
Spoofing, in theory, allows you to work more accurately – block (or not block) only certain smartphones. But this technology is more expensive, so spoofing is usually used not in GSM networks, but, for example, to deceive GPS. A $ 225 spoofer allows, for example, to change unmanned vehicle route, hijack yacht or drone.

A jammer that generates interference can be purchased for 2-3 thousand rubles… If you are thinking of ordering such equipment for yourself, keep in mind that it is mandatory register… Form is on public services, but ordinary citizens are rarely issued such permits.
If you find a jammer for which there is no permit, it will be withdrawn. Moreover, a fine of 500 rubles impose.
How can jammers replace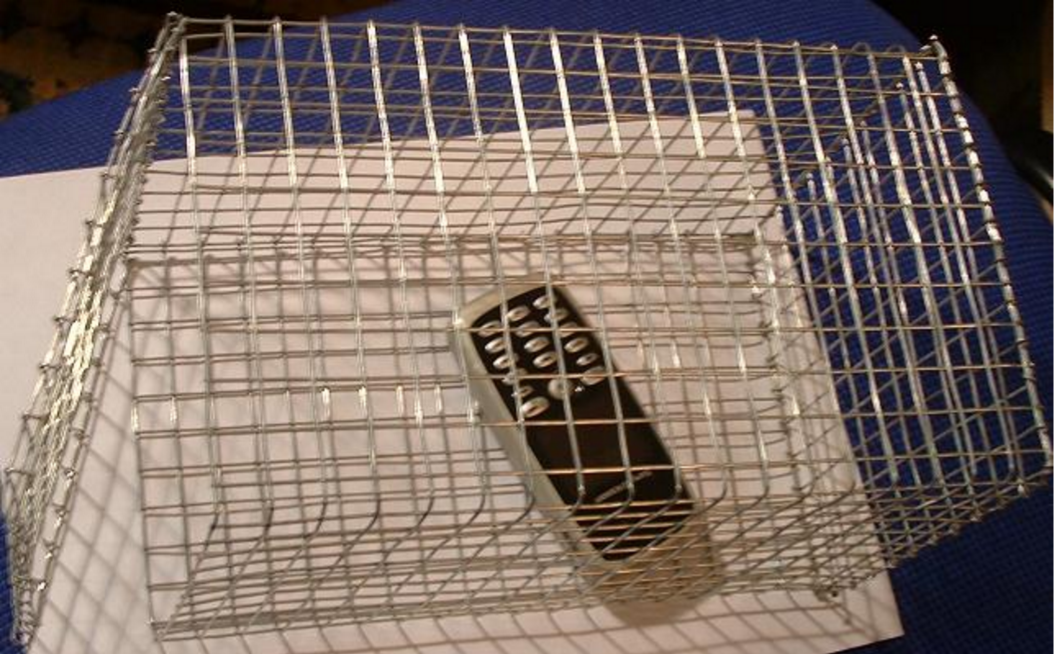 Jammers have a problem – they block all signals within a certain radius. And if, for example, a schoolchild or teacher becomes ill during the exam, then even an ambulance cannot be called from a smartphone. Yes, and residents of nearby houses and employees of neighboring offices interfere with jammers.
In order not to jam all signals, you can close the room with electromagnetic screens. They block incoming and outgoing signals – the smartphone is out of the network coverage area.
The screens close the lines of force of the magnetic field. It turns out a Faraday cage, and signals cannot pass from the inside to the outside and from the outside to the inside.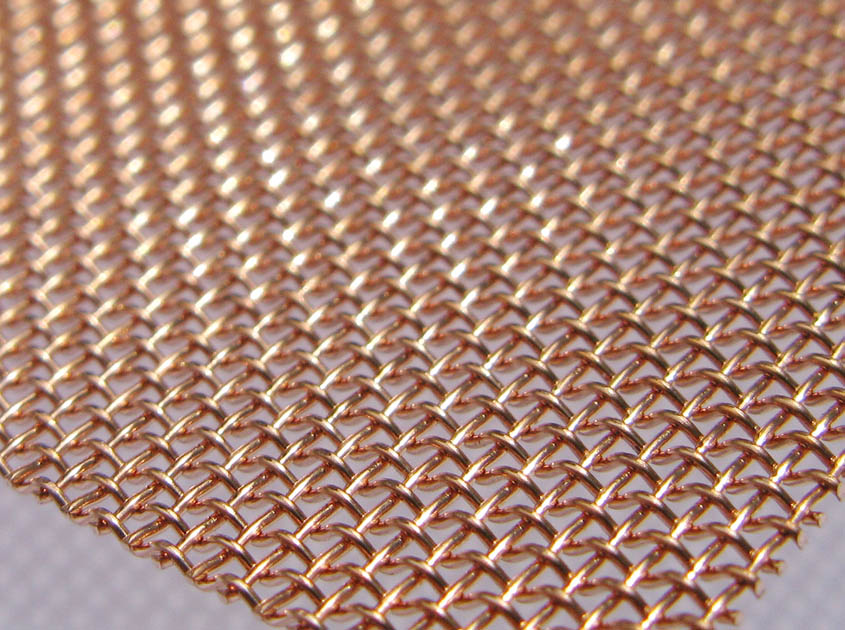 In large companies, meeting rooms are sometimes screened to protect against leaks and wiretapping. For shielding, special paints, shielding nets, coarse-mesh fabrics, and metal sheets are used. You can also buy special covers or boxes made of shielding material.
On the other hand, you can do smarter: install cameras with machine vision and teach artificial intelligence to recognize those who cheat. In theory, the system will work not only against smartphones, but also against analog cribs – spurs, bombs, written hands and feet.
Such systems in test mode used Last year. About half of those who were kicked out for cheating from the screen of a gadget were discovered by artificial intelligence.

Another option is arched metal detectors: they are installed in airports and business centers, during meetings and concerts. The technique allows cell phones and communication signals to be detected.
But one such detector costs from 40 thousand rubles… Jammers are cheaper.
How to bypass signal blocking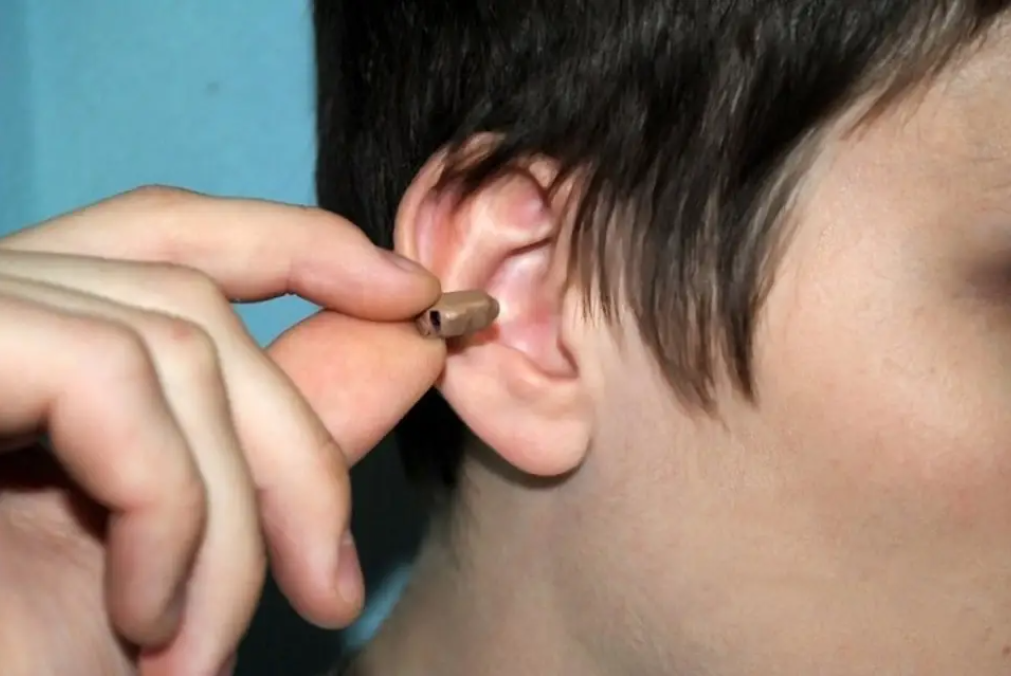 In Russia, to protect against cheating on the exam, they install mainly GSM jammers. But traditional radio channels, as well as 4G and Wi-Fi, are often left out of range of devices.
Therefore, schoolchildren receive answers to earpieces. And sometimes, for reliability, microcameras are brought into exams, with the help of which tickets are photographed and sent via 4G to the assistant's smartphone.
The capsule earpiece is inserted into the ear canal. The flesh-colored plastic or silicone case is almost invisible.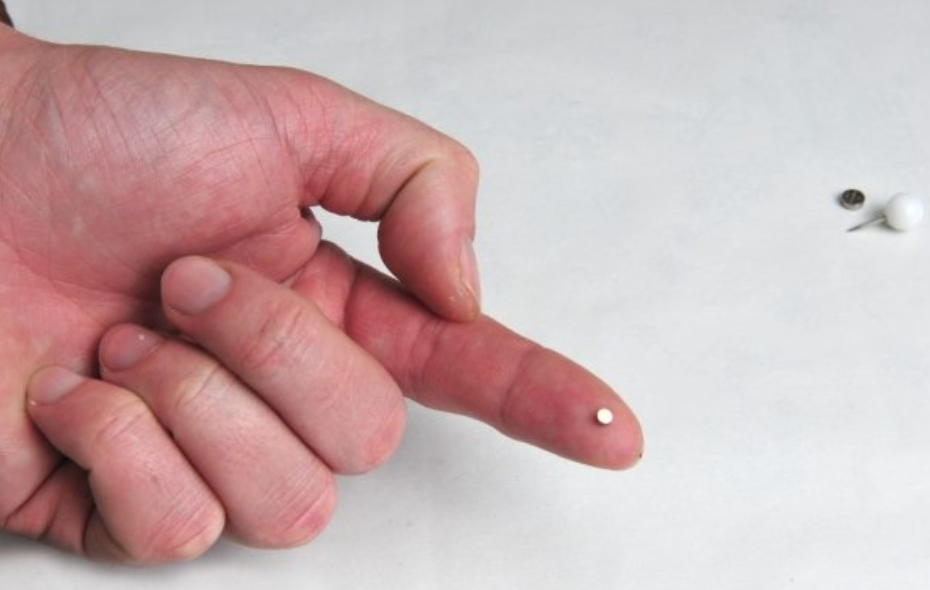 The smallest options are magnetic earpieces in size 2×3 mm… They are thrown onto the eardrum through a tube, and removed with a special stick with a magnet at the end. These headphones are harmful to your hearing., but not determined either by the detector or by strict teachers.
The earpiece works with a Bluetooth headset with an induction loop. The headset can be put in a pocket or worn around the neck like a pendant. Price starts from 3 thousand rubles.

How it works: the micro-earpiece reads the vibrations of the induction loop of a Bluetooth headset. It is connected to a smartphone and has a built-in microphone.
The assistant, using a microphone, hears everything that happens on the exam and dictates the answers. The handler hears them on the earpiece, which is located next to the headset.
But to get by with just an earpiece, a headset and a smartphone, the dealer must be at a distance up to 10 m from the assistant. Increase distance up to 300-500 m – at least in urban areas, – models with walkie-talkies allow.

Typically, radios operate in the LPD (433.075-434.750 MHz) and PMR (446.000-446.100 MHz) bands. The kit will cost 9-10 thousand rubles minimum.
The system is quite simple. You and your assistant must have a radio set to the same wavelength. The examiner hides a headset with a microphone in his sleeve or wears it around his neck to dictate questions.
The headset connects to a walkie-talkie that is in your pocket and transmits a signal to the assistant. He dictates the answers into his walkie-talkie, and the handler hears them in the earpiece.

Another option is a system without a walkie-talkie and without a smartphone. In gadgets like the GSMCard Box the size of a credit card, you need to insert a SIM card and keep it at a distance up to 60 cm from the earpiece. Systems stand from 15 thousand rubles.
If the assistant calls the SIM card number in the GSMCard Box, you will hear him. But this option takes place only where mobile communications are not jammed.
If there is no money for additional gadgets, you should hope for a miracle – that the school saved and bought a cheap portable jammer with a range 3-5 m… In this case, you need to sit as far away from it as possible or hide behind a large metal object – a closet, a safe.
In this case, the jammer signal may not interrupt the signal from the mobile tower. This means that you will be able to communicate with the assistant and get answers to the ticket.
Can smartphones bypass jammers on their own?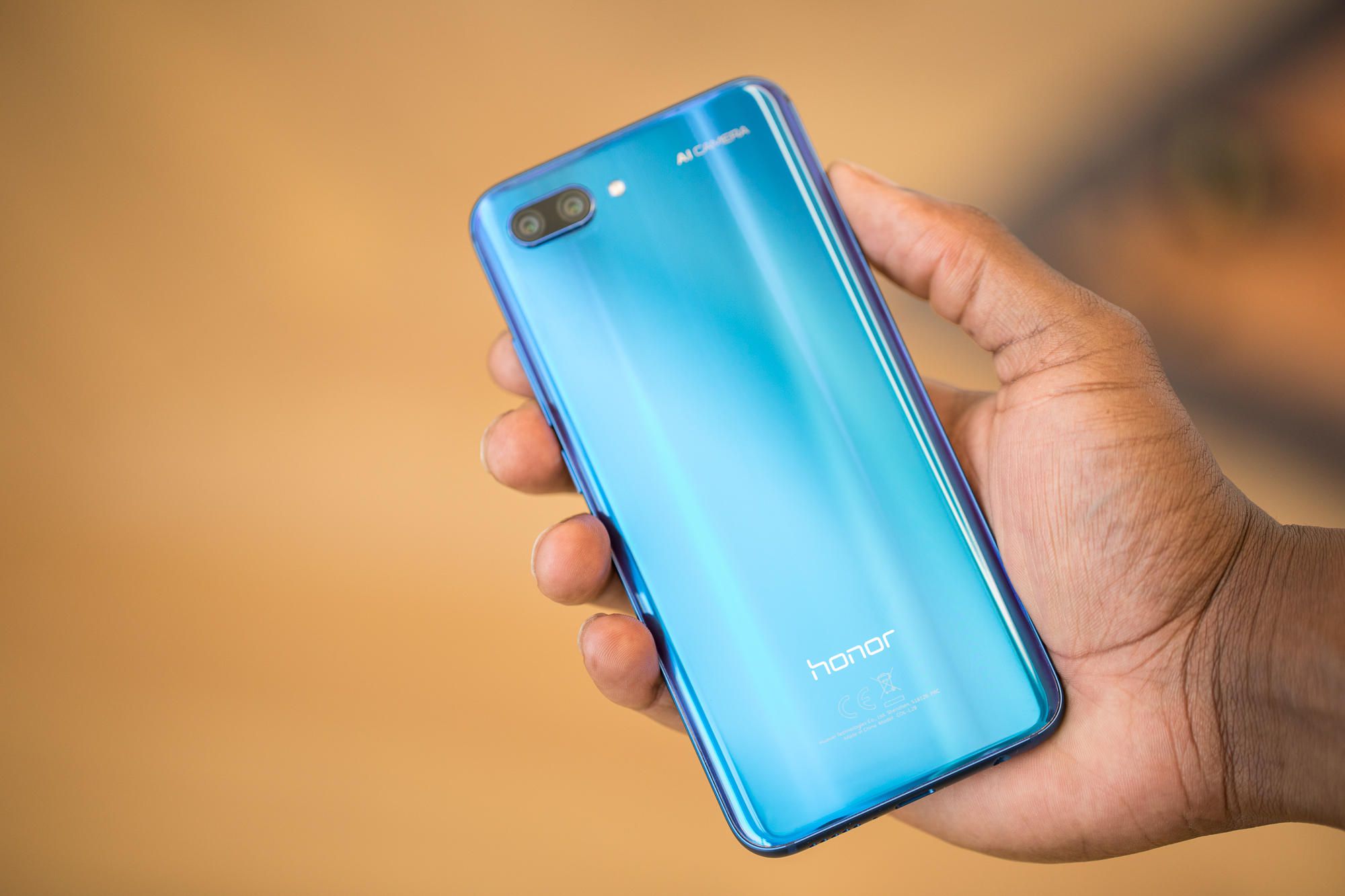 Mobile signals on the exam are blocked throughout Russia and statistics are collected by region. But in 2020, schoolchildren seem to have a ghostly hope of writing off their smartphone screens.
In a letter to the Deputy Head of Rosobrnadzor Anzor Muzaev, Deputy Minister of Communications Oleg Ivanov found information that in some regions the jammers did not cope with the Honor smartphones – the brand of the Chinese Huawei. True, Huawei did not comment on this fact in any way.
How could this happen? Typically, flagship smartphones incorporate hardware and software tools to combat interference and optimize signal reception. It is possible that Honor is particularly good at stabilizing communications.
Well, exam jammers are not the harshest measure. In Iraq, for example, they are acting much tougher. Here every year on May 14, 15 and 16 for 3 hours disconnect Internet throughout the country, so that schoolchildren do not copy and transfer assignments to each other. So that.
---
Source: iPhones.ru — Новости высоких технологий, обзоры смартфонов, презентации Apple by www.iphones.ru.

*The article has been translated based on the content of iPhones.ru — Новости высоких технологий, обзоры смартфонов, презентации Apple by www.iphones.ru. If there is any problem regarding the content, copyright, please leave a report below the article. We will try to process as quickly as possible to protect the rights of the author. Thank you very much!

*We just want readers to access information more quickly and easily with other multilingual content, instead of information only available in a certain language.

*We always respect the copyright of the content of the author and always include the original link of the source article.If the author disagrees, just leave the report below the article, the article will be edited or deleted at the request of the author. Thanks very much! Best regards!
---