About five weeks ago, on April 22, the nations of the world marked Earth Day. This is a day designed to boost the The ads Of all of us in need to protect the environment Where we live. In Israel, few, if any, have noticed this date. The holidays, the wave of terror and the swinging coalition made most of the headlines.
However, the Earth has its own ways of reminding us of its existence and its continuing warming with disturbing consistency. For example, the drought in India and the ongoing war in Ukraine that have jumped the prices of wheat or the huge fires that attack Australia, California and even the rainforests in Brazil and the frozen forests of Siberia every summer.
There is hardly a person in the world who is unaware of the global climate crisis, the problem of global warming and the need for humanity to urgently reduce greenhouse gas emissions into the atmosphere.
But what do we do for that? How is the State of Israel preparing to assist in the global effort? What can we, as individuals, do to save our planet? What is the economic price required of us and what are the financial implications of the transition to green energy? To this end, we have convened some experts for an open discussion on one of the most critical areas in the worlds of economics and climate – the process of the world's transition to clean energy.
Participants in the conversation: Sharon Hatzor, Deputy Director of Planning, Policy and Strategy at the Ministry of Energy; Gilad Yavetz, CEO of Enlight, a company that specializes in generating electricity from wind and solar energy and storing energy; Dr. Doron Meirsdorf, CEO of the high-tech company Sturdot, which specializes in developing innovative batteries for electric vehicles; And Yair Lapidot, CEO and co-founder of the Yellin Lapidot Investment House.
What are the country's targets for switching to green electricity from renewable sources, how do we meet them, and how do these targets compare to the OECD average?
Hatzor: "As of the end of 2021, the total power installed in renewable energies was about 3,656 megawatts, which has an annual production capacity equal to, at present, 9.4% of the average annual consumption in Israel. The state's updated targets are to reach 20%. Electricity from renewable sources by 2025 and 30% by 2030.
"Israel's targets are mostly solar and are relatively significant. When compared to OECD countries, one should examine Israeli targets through Israel's unique characteristics. One of these characteristics is the fact that we are non-energetic. We are working to change this in the future and are considering submarine cable connection to Europe. And purchasing green electricity from neighboring countries, but it will take time.
"Another goal is to stop using coal as a routine energy source and to convert all coal plants by 2025. The goal is to reduce greenhouse gas emissions in the electricity sector by 2030 by about 30%.
"Another Israeli challenge has to do with space. There is a lot of sun in Israel, but not much space. That is why the ministry and its partners are pushing hard for dual solutions, such as generating electricity over agricultural land.
"The characteristics of the Israeli economy turn energy goals from renewable sources into national goals. Meeting goals requires extensive cooperation of the various government ministries and all relevant actors. It includes a long list of policy measures and barriers to succeed in promoting renewable energy to the required extent.
"In some OECD countries we have seen quite a few energy crises in recent years, the last of which was caused by the war in Ukraine. I think these crises teach something that Israel realized many years ago – the importance of energy security and a variety of sources and high availability of electricity. We plan "The economy and the massive and important transition to renewable energy also in light of this important principle."
Yavetz: "Israel's targets are indeed low compared to the countries we want to resemble. If we look at Germany, Germany or the Scandinavian countries, it seems that about 40% of electricity is already produced there using renewable sources. The goal is to reach 100% production by 2050. "Electricity from green sources. They have set plans and they are meeting them on time."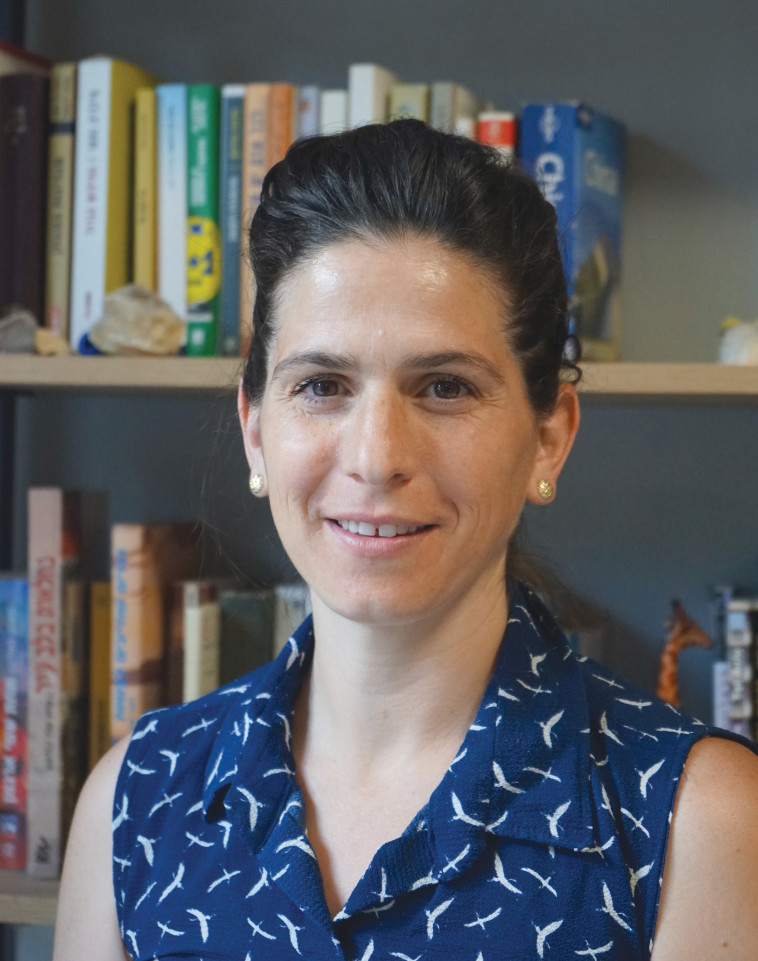 Green electricity
What are the most effective methods today for generating electricity using clean energy, which of them still needs a government subsidy, and what conditions will allow this subsidy to be stopped?
Yavetz: "The main methods relevant to Israel are solar energy and wind energy. The cost of producing energy from wind and solar is today on the order of ten years lower than it was ten years ago. These are economic methods for energy production and do not need subsidies. Even more economical. "
Lapidot: "In the past, when energy production costs were high, we saw a high subsidy required. About a decade ago, countries like Spain found it difficult to afford such a subsidy. It hurt investors in these projects. Today, after the sharp drop in clean energy costs, More".
One of the problems in generating electricity from sources like wind or solar is the lack of continuity that requires the storage of some of the electricity. Large-scale storage is an unresolved issue. What are the current and future solutions to deal with this problem?
Myersdorf: "Energy storage is one of the hottest topics in the field of electricity supply and in the world of electric vehicles. It is true for large-scale electricity storage with solutions of the kind that a company like Ogwind tries to introduce in air compression, and it is also true for battery energy storage capacity for electric cars.
"In the field of batteries in which Sturdot deals, they are trying to solve the problem by developing new materials. We need to go back to the chemistry and physics of batteries. Quantum Skype, a competitor in Sturdot, is trying to develop a new solid and liquid-based buffer. It doesn't work so well for her, which is part of the reason their stock has plummeted.
"The important destination, in my opinion, is the charging speed. People do not want to come by electric car to the gas station in Yotvata and now wait a few hours until they can continue to Eilat."
Yavetz: "Generating electricity from renewable sources will always require a storage solution, because the energy sources are not available 24 hours a day. In Israel, electricity generation from solar sources is mostly done for three hours, from 11:00 in the morning until 14:00 in the afternoon.
"In the recent tenders we have approached, we have offered solutions that combine both production and storage of electricity for use during hours when production is not possible. In this model, too, our solar solutions provide an economic solution compared to traditional energy sources."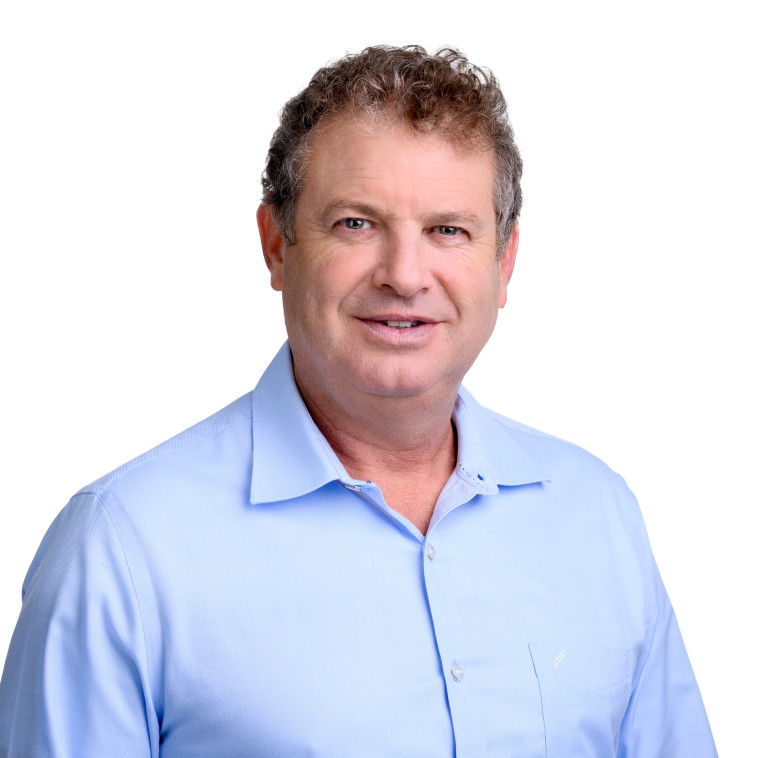 Are we likely to see, in your opinion, a new demand for nuclear reactors to generate electricity?
Lapidot: "Bill Gates is a major and vocal supporter of nuclear energy. He argues that it is possible today to set up much safer reactors than in the past. "We need to find a way to quickly cool the reactor core to bring it to a standstill. A large part of these technologies already exist. In my estimation, it will take another five years to complete the development.
Yavetz: "The shortage of natural gas sources in Europe will lead to a very large demand. What will not be shut down by renewable energy, which is the cheapest and cleanest today, will be completed by gas stations using liquefied petroleum gas (LNG) imports, some slowdown in coal-fired power plants and nuclear reactors."
Hatzor: "In Israel, we are not yet talking about generating electricity from new nuclear sources. Such a plan is subject to government approval. We focus on promoting electricity from solar sources and other wind energy projects, along with investing in additional technologies."
Electric and autonomous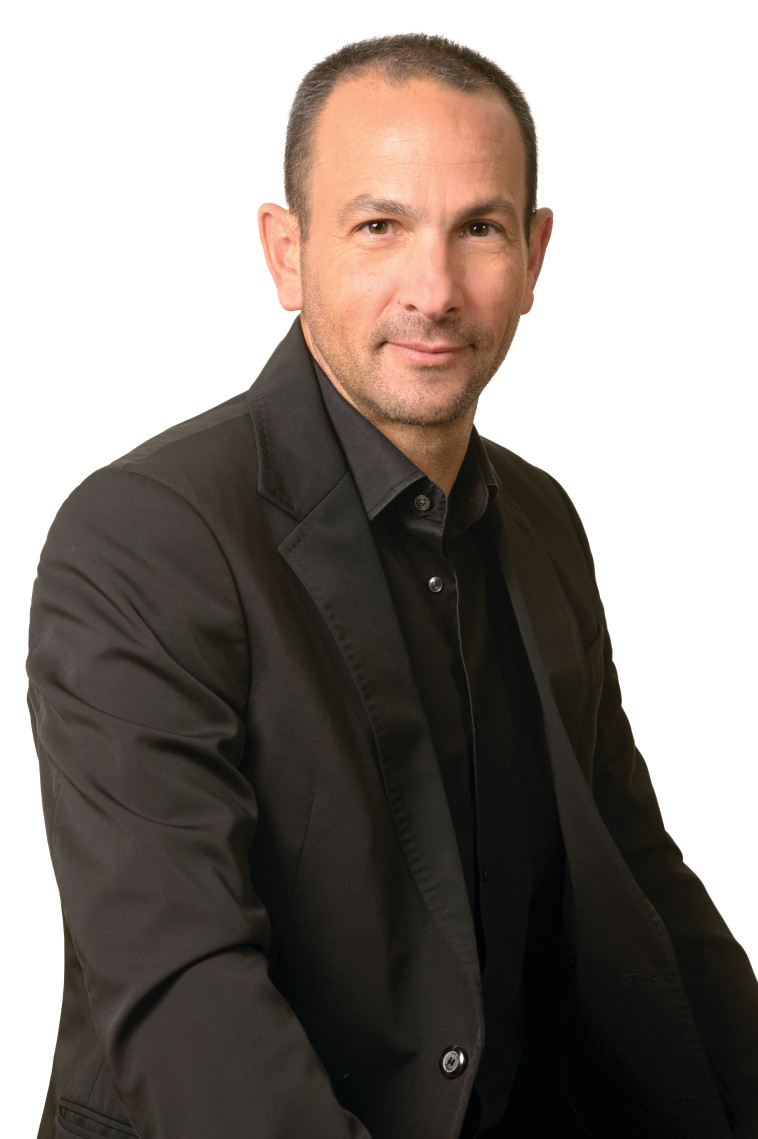 Let's talk a little about the electric vehicle industry, which is one of the keys to reducing carbon emissions. In the last two years there has been a huge increase in sales of electric cars, and it seems that this revolution is indeed happening. However, shares of electric car companies have fallen by tens of percent in the past year.
Before the fall, did this industry trade like a bubble?
Lapidot: "The revolution is indeed happening. The prophet of the revolution, Elon Musk, is today at the pinnacle of technology in the two hottest and most sophisticated fields. In Tesla, he is developing electric cars and in the future also autonomous cars. In SpaceX, he launches missiles into space.
"Advanced science students in the U.S. were asked in surveys which company they would like to work for. The first two places they mentioned were Tesla and SpaceX. Google, Amazon and Microsoft are left behind.
"It's clear that the shares of electric car companies, especially the smaller ones, were traded at bubble prices last year. See this both through stock prices and through the spook industry that has tried to invest in such companies (SPAC – a dedicated company that raises capital to buy some activity). .
"Tesla is somewhere else. It can not be compared to a regular car company or other electric vehicle manufacturers. It is a very advanced technology company that also produces cars and batteries and also develops software. It only charges $ 12,000 for its 'almost automatic driver' package."
Meirsdorf: "It is clear that the revolution is already beginning. Our offices are in Herzliya Pituach, and every week I see another car dealership putting up a new electric car in its showroom.
"Anyone who has driven an electric car, and Tesla in particular, will no longer want to go back. The quiet engine, smooth acceleration, road stability and control of the car – everything is computerized. Even before talking about the cost of cheap maintenance and the cost per kilometer.
"Tesla is leading, of course, but all the other car companies are in the game. Take, for example, Volvo, which invested in us in the last round. It's talking about a full transition to electric cars in five years. It no longer plans cars with internal combustion engines. In the future to see Such cars we will have to go to the museum.
Yavetz: "Electric cars are here to stay. It will happen in our lifetime. When today's babies grow up, they will not believe us that we used to drive cars that burned fuel inside the engine and emitted pollutants into the environment."
Hatzor: "The Ministry of Energy and the electricity sector as a whole are also preparing for this. It is necessary to adjust the infrastructure and remove barriers to the absorption of electric vehicles in Israel.
"Recently in collaboration with the Ministry of Construction and Housing we passed a regulation that requires the construction of electrical infrastructure in new buildings that will allow the charging of cars to tenants. "Of course, many more actions are needed to facilitate the entry of such cars into Israel. We are working in collaboration with the relevant government ministries to take the necessary steps."
What importance do you see in the presence of electricity producers in general and green electricity in particular in the public investment portfolios?
Lapidot: "We see how investment committees in the public's long-term savings bodies are showing increasing awareness of the environment. They want investment portfolios to meet the parameters of environmental sustainability. This is a growing issue. Committee members can ask why a person owns a polluting company Shares of Green Energy Companies We as managers need to give answers to such questions as well.
"Beyond that, the companies in this field are in a growing industry, which is expected to grow for many years to come. We have shares of Enlight in portfolios, because we believe it is a good company that is well managed and will know how to take advantage of its growth opportunities in the future."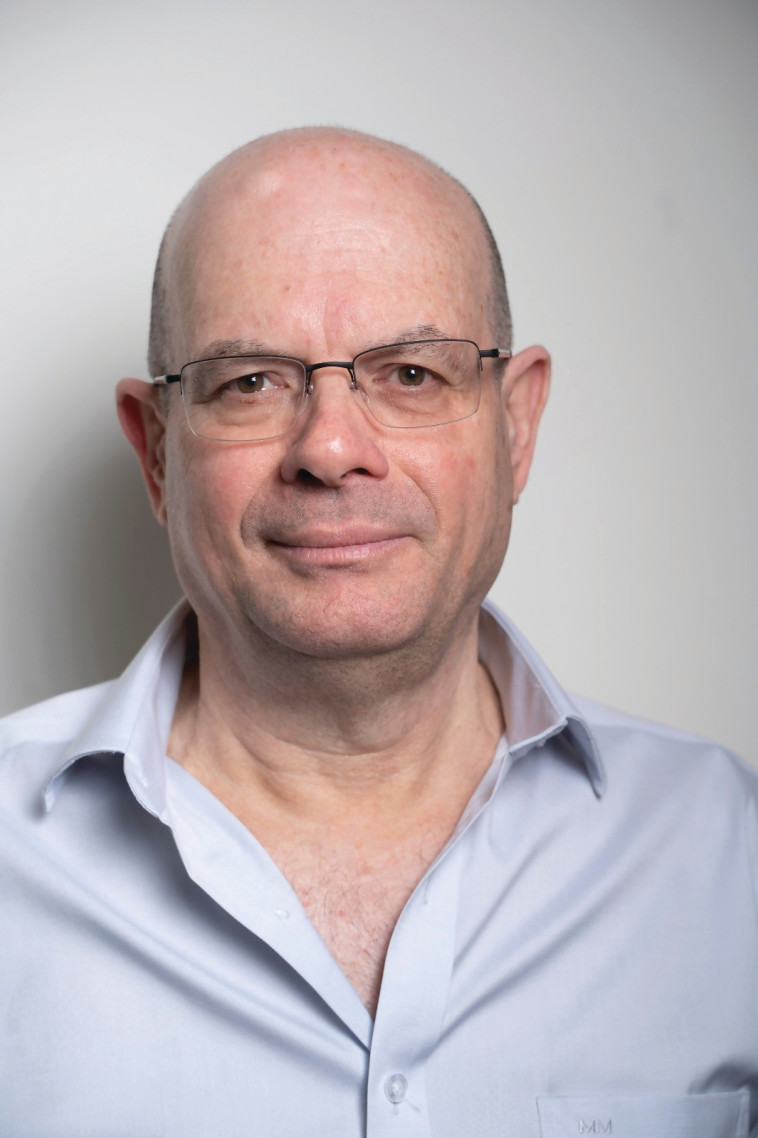 What is the secret of the success of quite a few Israeli entrepreneurial companies in the field of green electricity?
Yavetz: "Israeli companies enjoy the Israeli entrepreneurial character and the fact that it is an area that requires a lot of technological development. We also have other advantages, such as the ability to quickly adopt new processes and not settle on existing solutions.
"Israel can not compete in car production. We tried it once and it did not work. Where can it? In technology. That is our relative advantage."
Lapidot: "I agree with Gilad. In Israel, there is a natural tendency for innovation and entrepreneurship. We also see this in other areas of economics, such as technology and even real estate.
"We once conducted an examination of what would happen to the indices in Israel, if all Israeli technology companies that are not traded in Tel Aviv made a double listing and traded in Israel as well. "500 American The weight of technology is about 35%, of which about 25% are the seven biggest technology monsters. Israel is the country that is most biased in the world to the high-tech industry. It does not surprise me that in the most necessary areas of development Israel is at the forefront."
---
Source: Maariv.co.il – כלכלה בארץ by www.maariv.co.il.

*The article has been translated based on the content of Maariv.co.il – כלכלה בארץ by www.maariv.co.il. If there is any problem regarding the content, copyright, please leave a report below the article. We will try to process as quickly as possible to protect the rights of the author. Thank you very much!

*We just want readers to access information more quickly and easily with other multilingual content, instead of information only available in a certain language.

*We always respect the copyright of the content of the author and always include the original link of the source article.If the author disagrees, just leave the report below the article, the article will be edited or deleted at the request of the author. Thanks very much! Best regards!
---