There are almost nine million different types of creatures on our planet, from bacteria and fruit flies to whales and giant sequoias. All these organisms are the result of evolution, a long process in which they constantly adapt. But which of those nine million organisms are successful in the long run? Who survives and who goes astray in the evolutionary maze?
Evolution is not a planned route with a goal, but a fairly random process. Precisely because of this arbitrariness you could say that evolution knows no success or failure, because after all there is no plan behind it. Yet we see in history that some creatures have existed on this globe for millions of years, while others died out quite quickly. Also, some organisms occur in large numbers or scattered around the world, while others form isolated, small clumps. So some adjustments are more successful than others.
Frequently, "failures" in evolution result from adaptations in living things that are beneficial in the short term, but cause problems in the long term. Which of the organisms now living on Earth walk a dead end? And who is racing down the evolutionary highway?
Highways
tardigrade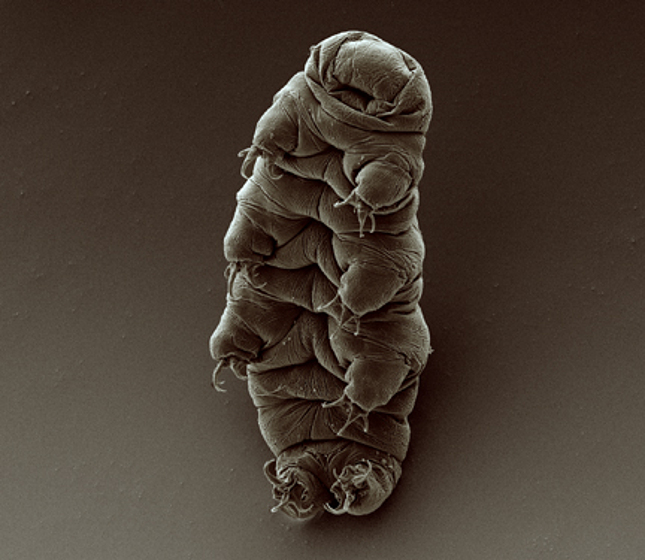 Years of dehydration, extreme pressure, UV rays, frostbite, high temperatures and even a trip to space. Tartars survive it all. These animals are only a millimeter in size, but their enormous resilience makes them one of the most successful organisms. Their secret? As soon as there are unfavorable conditions, they turn into a dried-up version of themselves. They are then in a suspended state that they can maintain for up to thirty years. It doesn't take much to wake up: as soon as the dried up animals come into contact with water, they hydrate and they are alive again within minutes. Within the animal kingdom, such a dried-up state is not unique, but it is very successful. The tardigrades will probably still crawl around the earth when our sun burns out and humans are long gone.
Rondworm
"Spread your chances of winning." Game tip six from Holland Casino is also directly a game tip for evolution. Organisms from which many species arise automatically become diverse and can therefore survive in all kinds of environments. This applies to bacteria, for example, but such diverse organisms also occur within the animal kingdom. Roundworms (or nematodes) are the big geographic winners. These parasitic worms are really everywhere: from the ground in your backyard to deep in the sea and from the Sahara to Antarctica. A local (natural) disaster therefore never causes the roundworm to become extinct. An added advantage for these critters is that they live in almost every living thing on Earth, including a billion people. They change with their host. For example, if there are ten roundworm species in a gazelle species and that gazelle evolves into two separate species, that results in twenty instead of ten nematode species.
Ponytail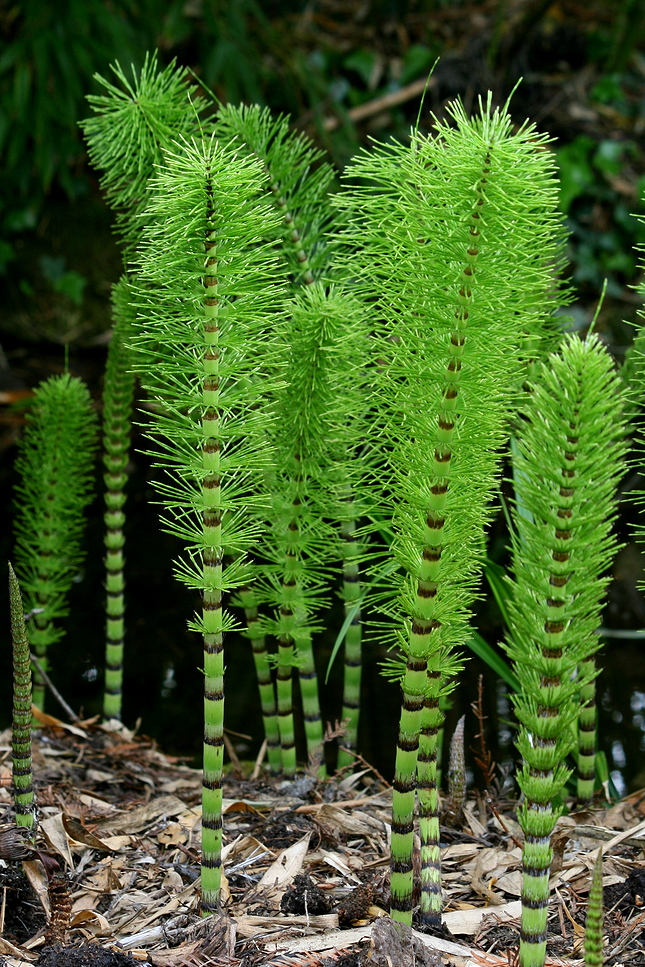 The world around us is constantly changing. Organisms that simply adapt to these new conditions prevent them from becoming extinct and thus continue to exist. Some organisms are already ahead of that step. Take the ponytail. This bushy little plant is a survivor: along with ferns, horsetails were one of the first plants on land and they still exist today, almost four hundred million years later. Their appearance has not changed much since then, but their evolution has not stood still. Through changes in their DNA, they developed a strategy that allows them to withstand all kinds of stressful situations, such as high salt concentrations, heavy metals, air pollution and lack of oxygen in the earth. They also have no problems with too much or too little water. But how can ponytails be so tolerant? It is due to a mistake during reproduction that caused the plant to double all of its DNA. That made the genetic wiring of the plant a lot more extensive, which suddenly made much more possible. It's just like with Lego: with one hundred Lego blocks you build a more complex house than with fifty pieces.
bacteria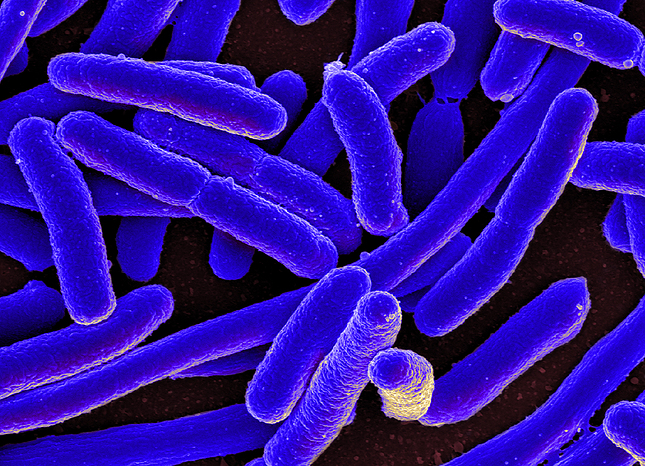 Microorganisms, such as single-celled bacteria, are the oldest life form on Earth. They inhabited the world 3.7 billion years ago and they are still there. That's because bacteria are champions of reproduction. Where in humans one generation takes about 25 years, with some bacteria it is only 25 minutes. Single-celled bacteria multiply by splitting themselves in half. This causes errors in the DNA, causing the bacteria to change a little each time. The rapid reproduction of bacteria means that they can quickly adapt to changes in their environment. Just think of antibiotic resistance, which develops in a few days or weeks. Of course there are many types of bacteria, so it is not fair to put them all in one box. In addition, many bacterial species have also become extinct, so they are certainly not indestructible. Yet the fact that bacteria adapt so quickly to their environment remains a major advantage for their existence.
Dead ends
Lichen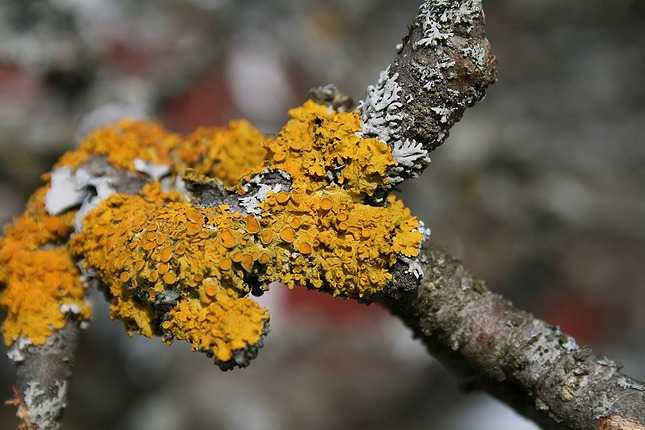 You can imagine that being too dependent on one person is not so beneficial. Because as soon as that person disappears, you can't make it on your own anymore. The same is true in the world of evolution. Lichens are a good example of this. They consist of two organisms: a fungus and an algae. The fungus forms a protective layer around the algae and provides it with water and minerals. The alga makes its own sugars from sunlight and CO2, which it shares with the fungus. This creates a mutually beneficial society – for now. The two organisms have become so dependent on each other in evolution that they can no longer live without each other. Moreover, scientific research shows that such cooperation partners do not adapt very well to a changing environment. With extreme changes, these types of organisms die out and the organisms that are independent survive.
Koalabeer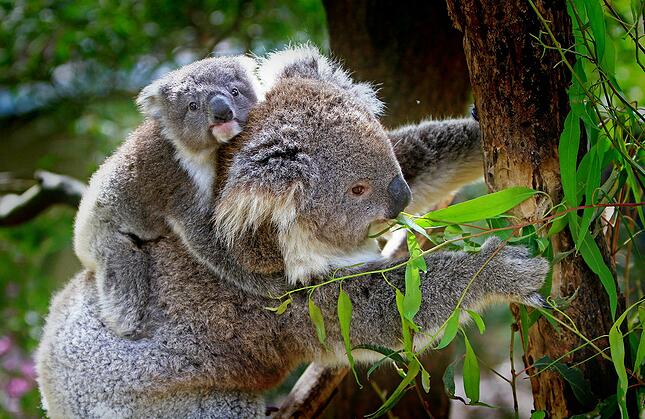 Food is essential for all living things. Instead of fighting for the same fruits or prey, some organisms evolve to digest a new kind of food. Ideal, because then there is something for everyone. But sometimes such a so-called specialization goes awry and an organism becomes completely dependent on one food source. Just look at the koala bear, which eats eucalyptus leaves and pretty much nothing else. This is very useful in the short term, because there are few other animals that eat eucalyptus leaves. But if eucalyptus ever disappears, it probably means the demise of the koala bear. In the long run, dependence on one food source is not so useful. The same goes for panda bears and their bamboo diet.
Peacock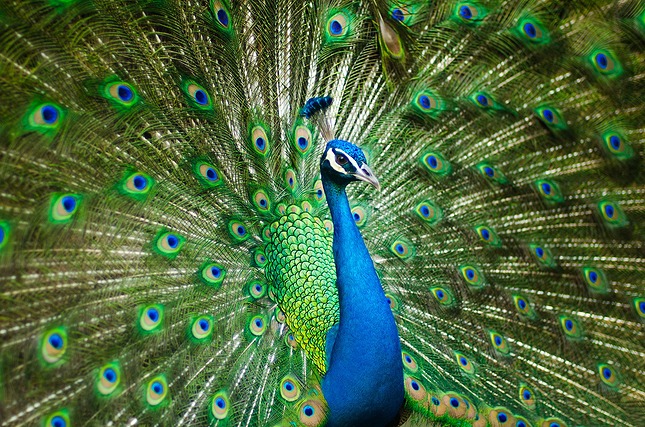 A large proportion of organisms reproduce through sexual reproduction. This combines the DNA of a male and female. The greatest benefit comes when females with the largest, strongest, or healthiest specimen of the male sex produce offspring. Think of bees where the queen flies high into the sky and mates with the male that lasts the longest. Sometimes, however, a female selects a male for characteristics that do not directly help to survive, but for attractive external characteristics. It's called sexual selection. This happened, for example, with the now extinct giant deer. Females preferred large antlers, which gave the offspring increasingly larger antlers. You can imagine that such a huge monster on your head is not conducive to your chances of survival. The same thing happens with the peacock's tail. Males with a large, striking tail are more likely to win over a female. As a result, males all have a huge, heavy tail, which makes them slower and more conspicuous to predators.
To predict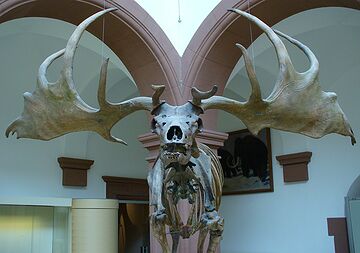 A skeleton of a giant deer. This species died out due to the ever-growing antlers.
So some routes in the evolutionary maze seem more successful than others. Scientists have been trying to predict the evolutionary path for many years. This is becoming increasingly important as the climate changes and species are forced to adapt or become extinct. Researchers use knowledge about dead-end routes, experiments and information from the DNA of organisms. On that basis, we can, for example, set up targeted breeding programmes.
However, those predictions are still uncertain for the time being. That's because environmental factors, such as temperature, drought and the number of predators, are difficult to predict, even with the help of computers, and these factors have a major influence on evolution. Although koala bears, peacocks and lichens follow a difficult evolutionary path, that does not mean that we have to say goodbye to them any time soon. And don't forget that evolution also leads to many new species. Who knows what wonderful, successful organisms will be living on Earth in a few million years.
---
Source: Kennislink by www.nemokennislink.nl.

*The article has been translated based on the content of Kennislink by www.nemokennislink.nl. If there is any problem regarding the content, copyright, please leave a report below the article. We will try to process as quickly as possible to protect the rights of the author. Thank you very much!

*We just want readers to access information more quickly and easily with other multilingual content, instead of information only available in a certain language.

*We always respect the copyright of the content of the author and always include the original link of the source article.If the author disagrees, just leave the report below the article, the article will be edited or deleted at the request of the author. Thanks very much! Best regards!
---