Xian Bernhof, From Cologne, Germany, came to Israel to specialize in a local high-tech company, he discovered that the Israeli reality is different from what is reported in the media. "The Germans do not know much about Israel and what is reflected in the media is that this is a country in a crisis reality," he says. "On the other hand, Israel is a high-tech and innovation power, and the clash between the images intrigued me. I was intrigued by how young and challenging Israel managed to establish a single democracy in a complex area and develop so impressively. I was warned that Israelis were rude, but I fell in love with Israel."
"What I found here is directly that to me it is great, effective and refreshing, certainly when it comes to a reality that is changing as fast as in the high-tech environment, and it is very important to respond quickly and talk about things as they are, not around. Because Germans are polite, they sometimes do not convey the message well enough. "Sometimes you have to take out what you think and feel and not swallow it inside. I very quickly adopted this directness, and even brought it with me to Germany."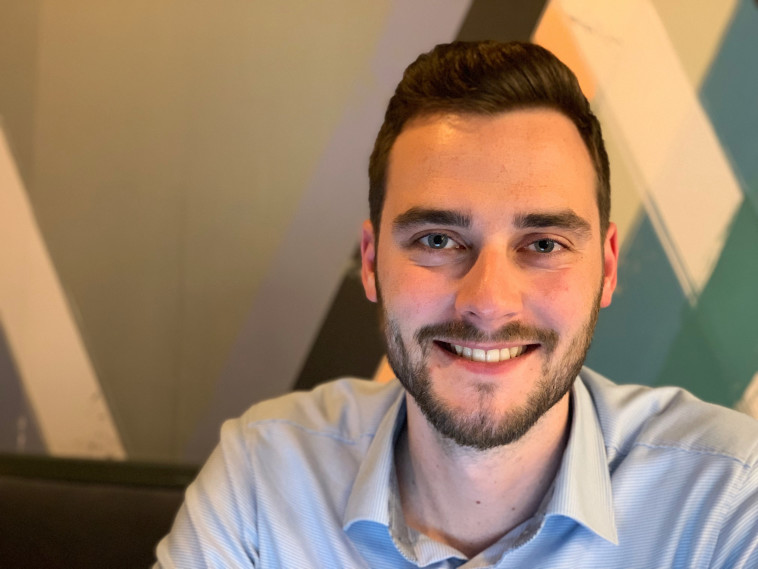 Bernhof, 27, who did his internship at Placenses, an Israeli software development company, and currently serves as head of department at the company's European branch, is one of the 150 graduates of the "New Kibbutz" program, which began as a local venture of the Israeli Consulate General in southern Germany. For an Israeli-German cooperation program that receives funding of about half a million euros annually. According to the plan, starting this month, and in the next five years, 50-70 German students will come to Israel to undergo a free internship in Israeli high-tech companies or with a presence in Israel.
"The idea for the program was raised by one of the consulate's interns, who did an internship at the Tel Aviv Chamber of Commerce, where she received many applications from German students to work in Israeli companies, with an emphasis on high-tech and computer engineering," says Sandra Simovic, Head of the Consulate General in Munich in charge of southern Germany. "The high-tech industry in Israel is reputable in Germany, and we thought it would be worthwhile to leverage the demand for the arrival of educated German young people who are open to new experiences, who want to go out and live in another environment that innovation speaks to, and know how to appreciate what Israel has to offer."
In 2015, the program was piloted, after which Simowitz began meeting with heads of German universities and colleges in an attempt to persuade academic institutions to recognize specialization in Israeli high-tech companies as part of the local curriculum. "In any case, these young people need to undergo an internship, so why not do it in Israel, which is at the forefront of technology and offers an excellent life for young people?", Says Simovich. "Once upon a time, the kibbutz would attract young people, while today high-tech attracts them. Many know Israel in one-dimensional contexts: the conflict, the Holocaust, pilgrimages, the ultra-Orthodox. Arriving here shows them that Israel is a modern country and that they have much to learn from it. "Israelis in companies so that they get to know them. They are exposed to the innovative Israeli ecosystem, and some of the graduates started their own start-up and returned to Germany with innovative Israeli knowledge. They come up with ideas that generate economic and general profit."
The program is currently open to German students from the 16 federal states that make up Germany, and is partnered by the Israeli Embassy, ​​the German Ministry of Science and Research, the German Academic Exchange Service and the Israel-Germany Chamber of Commerce and Industry. Liron Cole.
"About a year and a half ago, I sat down for a conversation with a very senior minister in Chancellor Angela Merkel's government," says the Israeli ambassador to Germany. Jeremy Issacharoff. "Political and security issues were on the agenda. And yet, at the beginning of the conversation and for long minutes, that high-ranking man spoke not about Iran, nor about the Palestinians, but about the experience he had in the kibbutz many years ago. The minister explained to me how much that experience affected him then. , And still influences him today, including the way he looks at Israel and his positive attitude towards it. I often hear these statements from older Germans who came a few decades ago to volunteer at the kibbutz and met the Israelis directly and indirectly, and not through television or history books. "The interface with Israel has evolved over the years, and if in the past the kibbutz attracted tens of thousands of young Germans, today it is high-tech. The fact that the 'new kibbutz' program is becoming a national program adopted by all federal states in Germany is good news for all concerned."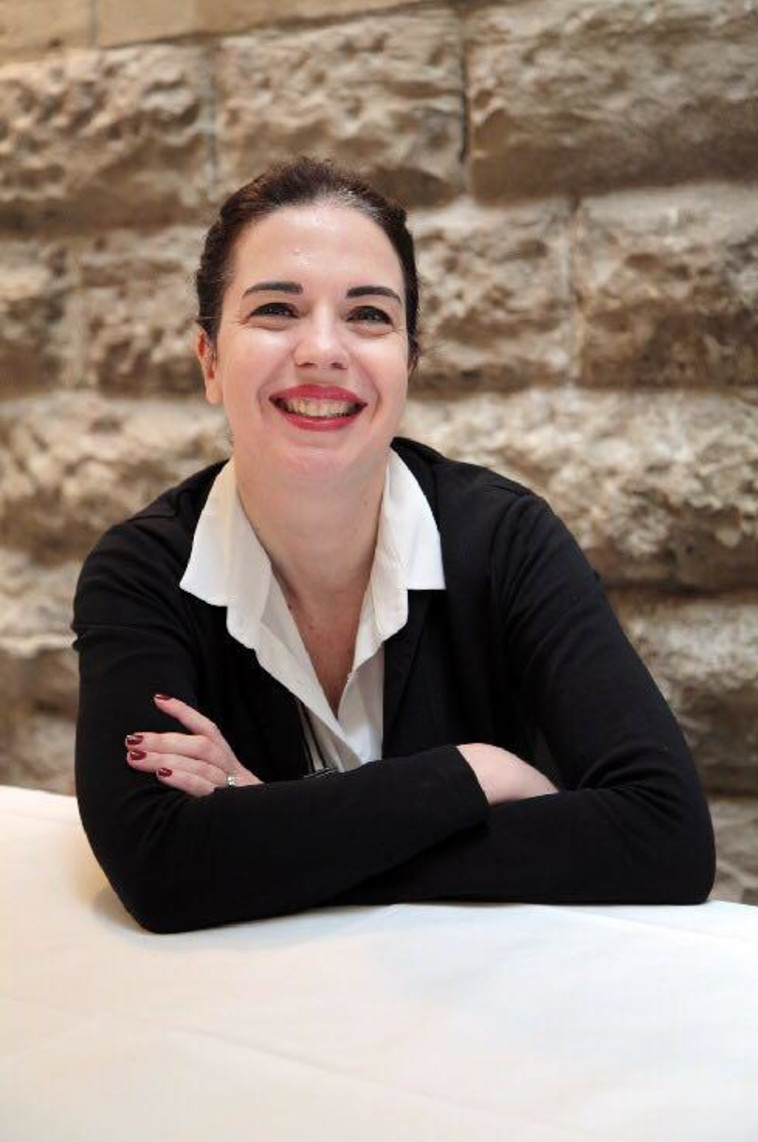 Record interest

The support he received from the environment during his stay in the program, Bernhof decided to take with him back to Germany. "From the first moment I arrived in Israel, my friends from work were like family and made me feel comfortable," he says. "The company's founders and executives invited me to a Shabbat dinner with their parents' families. There are no such things here, and the sense of warmth and belonging I received here so quickly and openly I teach and pass on to the employees I receive. The success of the program at the local level has attracted record interest, and today we We receive dozens of applications from students in Germany who are interested in doing an internship in our company as part of the "New Kibbutz" program. "
The stay in Israel also fascinatedColin Machin, Currently a student at the Technical University of Berlin, who did an internship in Israel as part of the "new kibbutz". "As a German who saw this Israeli and direct behavior from the side, at first I was a bit in the market," he admits. "If a CEO of a German company says something and you think it's not true, you do not interfere with it or publicly disagree with it. On the other hand, here I saw how they say out loud what they think is right to promote the start-up in a matter-of-fact way. I adopted this behavior. I love and appreciate Israeli audacity and daring because they lead to practical action and not just to theoretical speech. "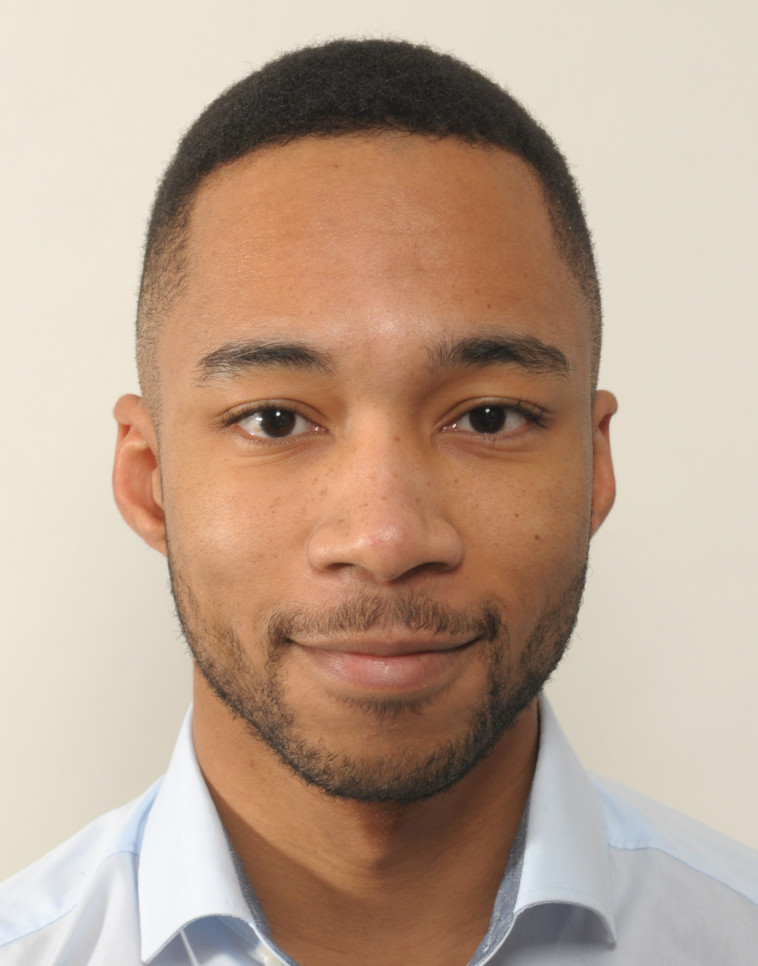 Machin first visited Israel in 2017 and during his visit became acquainted with the "New Kibbutz" program. About two years later, he began an internship in the Israeli branch of imat – uve, a company that deals with innovation and automation of transportation. "The Israeli success in the vaccination campaign did not surprise me," he says. "We in Germany are used to things working, and in this convenience it is not always easy to think outside the box and be ready with solutions to unforeseen problems. In contrast, in Israel we always talk about solutions. Therefore the combination of Germany and Israel is excellent – speed of thought and Israeli activity against German accuracy."

His own momentum

also Florian Fisher, A founding partner in styx urban investments, a company that combines real estate and technology, recently completed a six-month internship at an Israeli high-tech company. "I heard that there are many startups in Israel and the special role of the army in development," he says. A step forward in the high-tech world. I am a big fan of Israel, I would like to return to it. It is amazing to see what is happening in Israel professionally, and how much it has become a place that allows for practical progress in the world of technology. The climate difference – two hours drive and you in the desert, two hours drive and you in a green area – also captivated me. "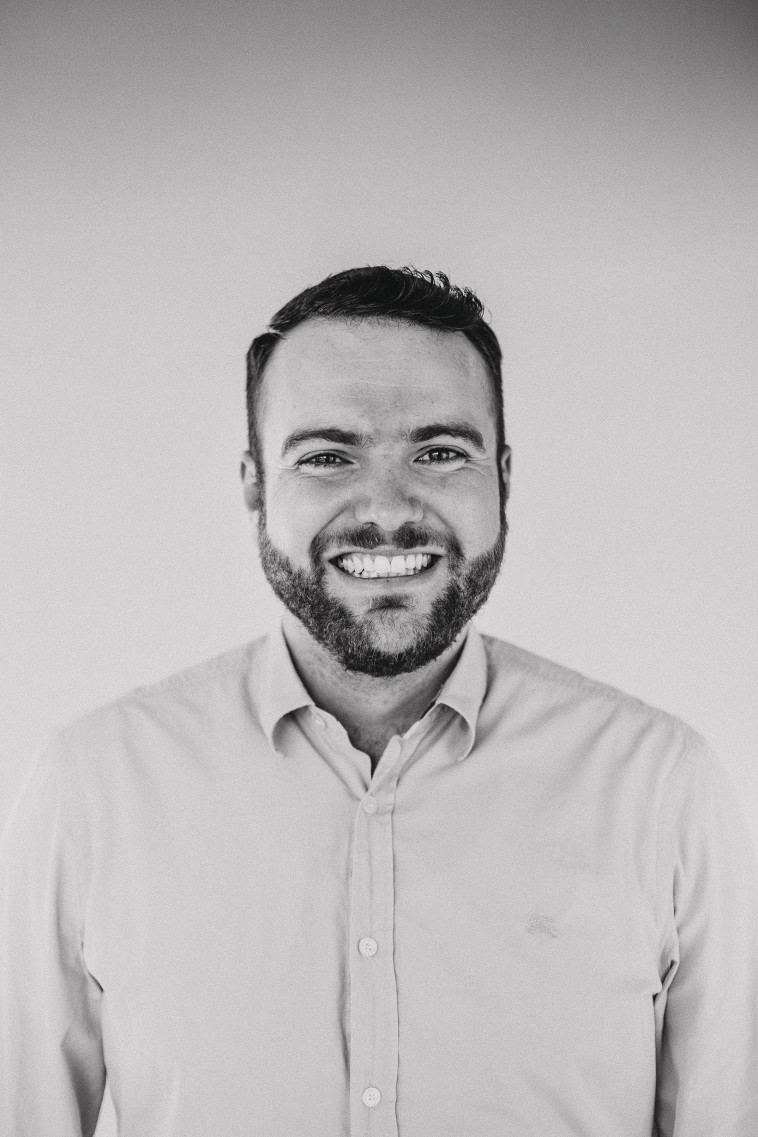 What did you learn in the internship?
"In Israel I learned a lot about innovation. I learned that corporations can help startups develop by means other than money, and what I learned I apply to our company in Germany. I saw how Israeli managers see things, how they work, and I still have friends and business partners in Israel. Israel. It's one of the most interesting places I've ever seen, and since I got to it, the country has become a part of my life. "
Meanwhile, the Israeli embassy in Germany is also currently working on additional collaborations, including in the field of agriculture. "It is possible to develop the 'New Kibbutz' program for certain sectors in the field of advanced agriculture, there is thought about that," says Ambassador Issacharoff. "Perhaps this is how another evolution and closing a circle will look like that will bring German volunteers back to the fields and greenhouses of the kibbutzim. It is a process with its own momentum within the bilateral relations, which benefits the people themselves but also the relations as a whole."
---
Source: Maariv.co.il – כלכלה בארץ by www.maariv.co.il.

*The article has been translated based on the content of Maariv.co.il – כלכלה בארץ by www.maariv.co.il. If there is any problem regarding the content, copyright, please leave a report below the article. We will try to process as quickly as possible to protect the rights of the author. Thank you very much!

*We just want readers to access information more quickly and easily with other multilingual content, instead of information only available in a certain language.

*We always respect the copyright of the content of the author and always include the original link of the source article.If the author disagrees, just leave the report below the article, the article will be edited or deleted at the request of the author. Thanks very much! Best regards!
---