Although the German tradition of hiding and searching for Easter eggs is not very widespread in our country, we like to play with it all year round with game developers. They hide a joke, a secret location, or a hint of something we know well in the games (which is called an "easter egg" in English), and we may feel pleased and amused as we discover this secret, and they understood. Which blinks do we enjoy the most in games?
Adam Homola: Hitman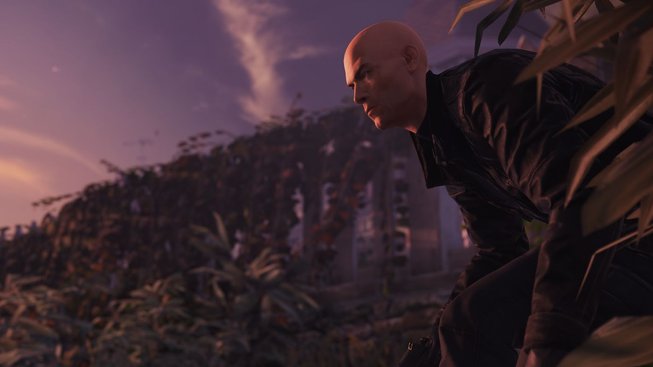 I admit that I have it with Easter Eggy as with achievements. I don't go after them, they usually don't interest me, but when I come across them during normal playing, I look with interest. That's why I don't have a bunch of easter eggs in reserve, which I could pour from my sleeve now. I may be thinking of a UFO from Red Dead Redemption 2, but I'd rather pull something I discovered only recently, and that concerns my favorite Hitman.
One of my favorite levels in Hitman's new trilogy is Hokkaido, the final location of the first part. Hokkaido won me over not only with its layered design and a lot of small stories, but also with its specific visuals and the unique atmosphere of a place I will probably never look at in my life. Which is true of most Hitman locations.
In any case, in Hokkaido you can get from the public part lower, to the non-public part, reserved for the staff and employees of the local exclusive resort. They have their own facilities there, including a lounge with a TV, an unspecified game console and a dance floor. And as is usual in Hitman, this one is also interactive and you can shake it.
The joke is that Hitman doesn't do well in his iconic suit or any ordinary disguise on a mat. He doesn't dance much, he doesn't make any big scores and he just gets so awkward there. But all you have to do is take on a ninja suit and suddenly Agent 47 starts it on a dance floor in an unprecedented way. His legs vibrate like an experienced disco sweeper and he gets a record score.
During normal playing, you probably won't notice something like that, but if you go through each level several times and explicitly confess everything possible and impossible, you can come across this dance joke and have fun. In fact, it nicely underscores the contrast of the whole Hitman, because the relatively dark and serious world of assassinations here is literally interwoven with more or less absurd situations. And that's why I like Hitman so much.
Alžběta Trojanová: Cyberpunk 2077
I have to say that choosing my favorite easter egg took me a long time. Not that I hate them, but at the same time I feel that if I lived in a reality where they don't exist, I probably wouldn't rip out the veins. So the bar is set low and finding something I would point above the others doesn't seem easy at all. It is worth mentioning the easter egg, which is not even quite an easter egg.
In Cyberpunk 2077 on the Automatic Love mission, where you visit the Cloud Club, you end up in the office of a guy named Woodman. The guy is sitting at his desk and has a series of half-naked local employees on his computer as a screen saver, which you can obviously order at the club. These ads only appear at that particular time on this particular computer, otherwise I don't think they appear in the game anymore. But why am I talking about this?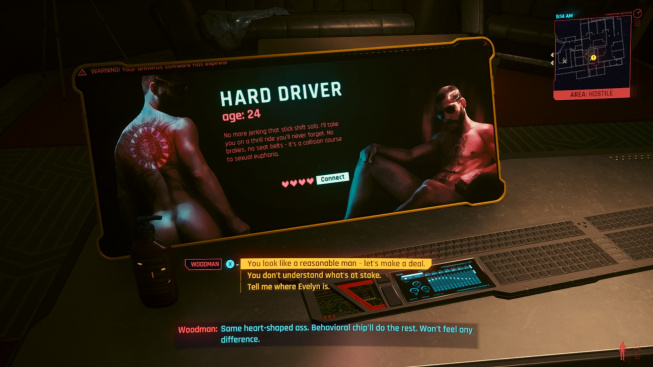 One of the local "dolls" is the so-called Hard Driver, a 24-year-old handsome man who will take you on an unforgettable ride. Well, this divinely muscular guy has the face of my friend Yama, the concept illustrator from the CD Project. Yama is an old wicker from South America who, at least in terms of passion, has all the Latin American stereotypes that come to mind. His romantic stories, which he always told me at five in the morning in a state of disrepair in the local cobblestone, where the same party met every Friday, had the level of wild soap operas.
I knew there was an ad for a local hi-tech prostitute, but I didn't know the other details. As I waited for all the screensavers to prophesy, and I actually saw my old partner there, I was amazed at how happy it made me. And then I don't like easter eggy!
Aleš Smutný: Metal Gear Solid 3: Snake Eater
Snake Eater is full of unforgettable boss fights, but what I consider to be a typical example of Kojim's playfulness, like the whole duel with Mantis in pairs, is a duel with The End, a sniper of retirement age. He was over a hundred years old at the time of your battle, was called the "Father of Snipers," and his parrot made him a spotter. Which is not as important during the fight itself as the fact that The End is a really brilliant sniper and your duel was a cat and mouse game, with Snake not being the predator.
Although he was full of parasites that gave him a long life, the possibility of partial photosynthesis, the ability to do without food for several days and wait for his goals, The End is at the end of his journey at the time of the fight. Snake, you, is the last big hunt for him, because he has no more than a few days to live. You can hear him whisper during the fight and beg the forest to give him enough time to finish the last fight.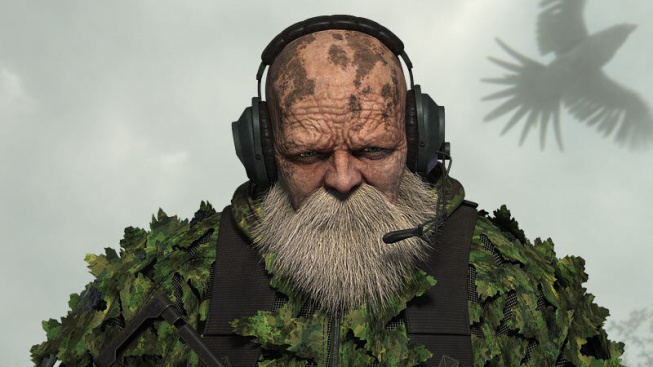 There are two ways to avoid a fight with End. You can proactively shoot him in an earlier mission, but I think this made a minimum of players for the first time and it's actually a partial easter egg. But then there is a much funnier and more typical way for Kojima. The legendary sniper really has only a few days left to live. So, if you leave the game at the beginning of the fight and do not turn it on for eight days, you will find out after logging in that… The End died of old age. Ingenious.
It's exactly the type of communication between a developer and a player that you appreciate, laugh at, and have a great sense of satisfaction in coming. Of course, nowadays few people discover this way on their own (and I ruined it with you, I'm sorry), but then it must have been an amazing moment.
By the way, if you log in after a few days, but before after eight, The End found you sleeping under a tree, stunned and had you taken to a prison, from where you have to go back to the forest and start the fight. Simply brilliant.
Vašek Pecháček: Wolfenstein: The New Order
Wolfenstein: The New Order, in my opinion one of the best shooters of the last decade, is also home to one of the nicest and most sophisticated easter eggs. When BJ Blazkowicz, on a hidden base of rebels against the Third Reich, intends to go to a well-deserved rest after a tiring killing of the Nazis, he returns to 1992 – to Wolfenstein 3D.
In his sleep, he sinks into the pixel-like nightmare of the familiar castle of horror with light blue doors and portraits of Hitler. Against him is a good old blonde with guns, to which the nice BJ, however, this time brought a modern arsenal from the New Order. And he comments on the whole thing with his melancholy voice, which seems to be imbued with fateful grief.
The result is a contrasting, strange, but entertaining mish-mash that doesn't take you more than 10 minutes to play, but it's still a pleasant diversion and remembrance of times when Blazkowicz didn't mess with a creep and not an emotional story at all. Instead, he simply grabbed the gun and executed what stood in his way. Thirty years ago, the world was simply simpler…
Šárka Tmějová: System Shock and others
If you've played a code-locked title in the last thirty years, there's a good chance you've ever entered the legendary code 0451. This number combination first appeared in the first System Shock, and period sources thought it was an allusion to the dystopian novel 451 degrees Fahrenheit, and thus the temperature at which the paper burns.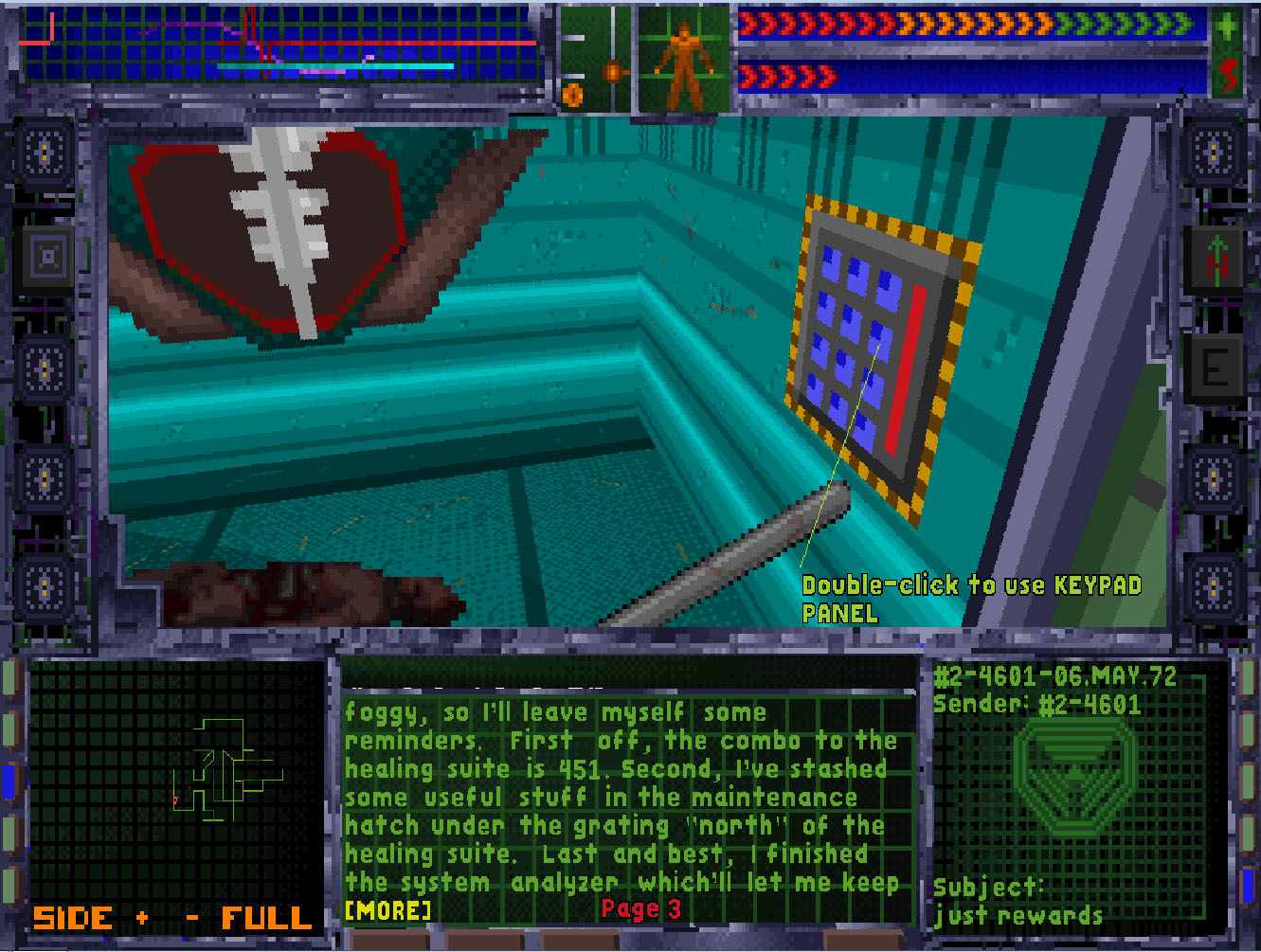 However, the real reason is a bit less poetic – according to Warren Spector, it was simply and well the numerical code of the Looking Glass studio offices. But no one today can prove that Bradbury did not come across the building when setting up the castle!
The joke began to live its own life anyway, especially among immersive sim developers. And so you can find it in Thief, Deus Ex, Bioshock, Dishonored or Prey, but also in games that have little in common with DNA Looking Glass, such as The Last of Us: Part II or Call of Duty: Modern Warfare. It probably won't surprise anyone last time I came across a safe with code 0451 in Weird West from Weird West from Arkane.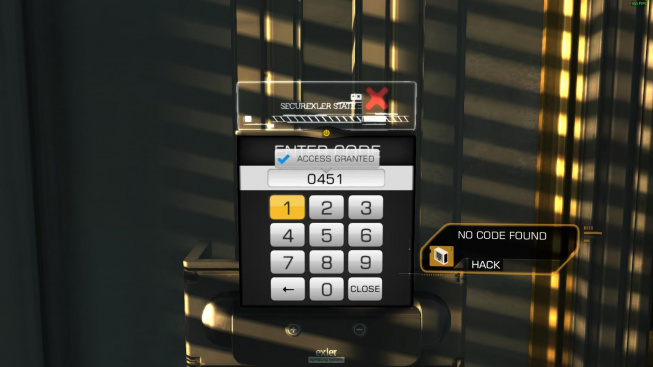 Of course, he couldn't stop appearing in the latest act from Arkane themselves, in Deathloop, where the first door tells you that you already know the code. Colt's comment evokes a certain reflection of drowsiness, but also a nice, warm nostalgia, which, after hitting with a smile, declares that you will not teach the old dog new tricks. Well, I'm glad I'm glad I remember my PIN (no, it's not 0451, shh …).
Jiří Svák: Gothic 1 & 2
There aren't many games that I would play long and intense to discover easter eggy, but the first two parts of the Gothic saga are an honorable exception.
It will probably not be a new thing for the number one player, but there is a scripted performance of the German folk metal band In Extremo in the game, in which the song Herr Mannelig will be heard in instrumental form. The concert takes place in the Old Camp on the stage, it also includes animations of musicians, including a fire spit or dancer. In the German version, the concert was normally part of the game and could be watched during Chapter 2. It served as an advertisement for the new album In Extremo, reciprocally the group in the album booklet referred to Gothic 1.
However, in other regional versions of the game, the content was removed for licensing reasons and could only be viewed through console commands. For most players, including the Czechs, it served as a nice easter egg and I remember how good it was that there was such a thing in the game. By the way, the band has gained fame in Germany and plays to this day.
When I look into the memory, I also remember some easter eggy in the second part, they already have a more traditional form as developer jokes. One of the most striking examples is to be found behind an orc barrier in a mining colony, where you will return to the game in the second chapter. If you manage to overcome a high palisade, which should not be possible for players at all, but it is possible without the use of a cheat, a sign with an explanation from the "alien dwarf", who calls the whole orc invasion a fiction, proves that behind the wall there is nothing and that you have been tricked. Obviously.
One of the developers also smuggled his personal message to the location of the Noc Havrana data disk. If you take a job and jump through rocky hills in a desert canyon, in one of the nooks and crannies you will find a model of a rusted car skeleton with a confession: "I always wanted to make a game with cars." not quite as he imagined.
Patrik Hajda: How would it really be?
Don't let your colleagues get mad at me, but I just won't put one easter egg here. I can't think of anyone who would somehow get stuck in my place, so I choose two of them, which I managed to extract from the remnants of my miserable memory and have a common message (playable Crash Bandicoot in the fourth Uncharted has to go aside).
On one of the many wasteland trips in Fallout: New Vegas, you'll come across a lying refrigerator in the middle of nowhere. And even though it's not empty, you won't find food in it. In her bowels lies a skeleton with a hat, the legendary Indiana Jones.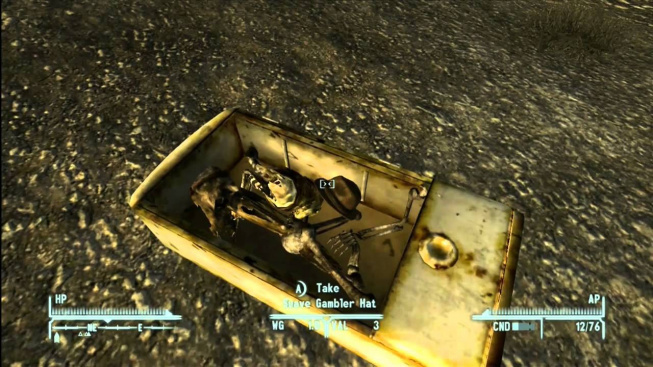 It is a reference to one of the few scenes one remembers from the useless fourth volume of Indiana Jones and the Kingdom of the Crystal Skull. In it, Indy uses a refrigerator as protection against the explosion of an atomic bomb, which (thanks to a pressure wave) ends up intact in the desert. According to the film. The creators of the game showed us how it would actually turn out more.
In the same way, you can walk the world like Geralt of Rivia in The Sorcerer 2: Assassins of Kings, when there is a corpse in front of you. In this case, it is not yet a skeleton, but a fresh suicide. The body in question is wearing a very strange white robe with a hood, a red cloth around her waist and blades peeking out of her sleeves. Under the body is a broken car and straw.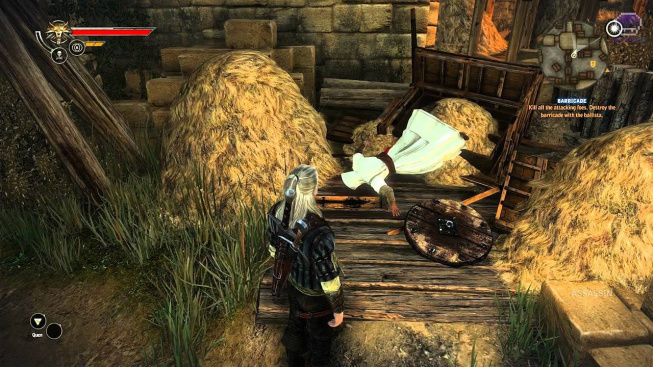 This is, of course, an allusion to the Assassin's Creed series and an iconic jumping into the hay from the towers, the unbelievability of which I have smiled every time. Even in this case, the developers showed us a more believable variant of what would happen to Altair or Ezius if they tried something like that in a world with realistic natural laws.
---
Source: Games by games.tiscali.cz.

*The article has been translated based on the content of Games by games.tiscali.cz. If there is any problem regarding the content, copyright, please leave a report below the article. We will try to process as quickly as possible to protect the rights of the author. Thank you very much!

*We just want readers to access information more quickly and easily with other multilingual content, instead of information only available in a certain language.

*We always respect the copyright of the content of the author and always include the original link of the source article.If the author disagrees, just leave the report below the article, the article will be edited or deleted at the request of the author. Thanks very much! Best regards!
---