–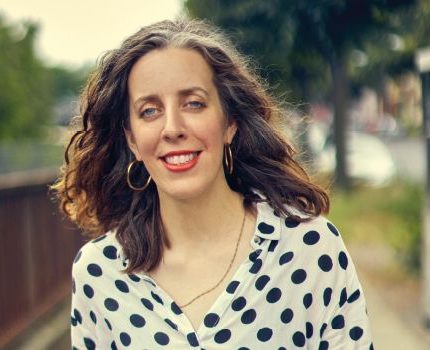 With each new lockdown announced, Ecosia saw its usage figures spike. The German 'search engine that plants trees' strikes a chord with its predominantly young target group that wants to take action against climate change. Moreover, the company is nesting itself in more and more ecosystems and, with a different business model, is growing into a widely used alternative for regulars like Google and Bing. "The company is its own and can never be sold," said Chief Marketing Officer Hannah Wickes.
Many a tech solution is created because its makers encounter a problem in their immediate environment. Often focused on speed, convenience or freedom. German business student Christian Kroll decided to travel to gain inspiration for a new business model and was deeply impressed by the negative impact of deforestation through countries such as Argentina and Brazil. He linked his tech knowledge to an earthly cause: every search through Ecosia contributes to planting trees where they are needed most – financed from advertising revenue. In their own words, about eighty percent of the profits go to afforestation projects. As a result, more than 132 million trees have been planted since the start in 2009. Which not only have to restore nature, but also communities, because locals can get work out of it. And there are projects not only in distant countries, but also in England, for example, around hospitals where the air quality was deteriorating. Wickes: "It is very satisfying when you can get users behind such a goal and make a real difference."
With all the focus on the trees (Wickes: "If we didn't plant trees, we wouldn't exist.") the tech side would almost be overlooked. The search results and search ads are facilitated by Microsoft Bing, supplemented with proprietary algorithms and partnerships with Wikimedia, weather services and suppliers of tools such as currency converters, among others. The application can be set as default in most common browsers and for mobile use there is an app that functions as a search engine and browser. Together they process about ten thousand searches per minute. After the switch to Bing in 2017, the focus on privacy was sharpened a year later. Searches are encrypted and not stored permanently, and data is not sold to third-party advertisers. Also, Ecosia does not create personal profiles based on search history and stays away from external tracking tools, such as Google Analytics.
It is a sum that is especially popular among young people. About eighty percent of users are under the age of thirty, a recent user survey shows. Earlier research estimated it to be around sixty percent. It is the group that is seen as difficult to reach by many marketers and is known for the use of ad blockers and absence from television. "That makes it extra interesting for advertisers," says Wickes. This does not mean that Ecosia determines exactly what users see, the ads are collected via an index from Microsoft.
While the use of Ecosia is growing worldwide – in its home country, the market share grew from 0.22 percent to 1.07 percent between July 2019 and February 2021, Statista reports – the division of the search market is sobering. Google's market share is well above ninety percent at various points in time. However, the current state of the world plays into the hands of the Germans, Wickes believes. To do your part, you usually have to give up a lot – eat less meat, fly less, buy less clothes – but with Ecosia you can just keep doing what you were already doing, while making a positive impact, explains the CMO. "As more and more people are concerned about the climate and want to take action, we see our growth accelerate." The United Kingdom and the United States are leading the way in this, she adds.
How does your product differ from competitors, apart from planting trees? "Besides the fact that we also focus strongly on privacy and collect little data, we find it important as a green search engine to provide more information. That is why we have, for example, green icons to indicate sustainability, such as with B-Corp companies. If you are looking for a winter jacket and one from Patagonia is among your results, there will be a green icon next to it. We also have a fossil fuel icon, which is among the top 200 most CO2polluting companies. This does not affect the search results you get. It is purely an indication."
What does your marketing strategy look like? "Being accountable for what we do through editorial content has always been key. We ask people to use our product so that we can plant trees, so we have to show that we are doing it. That's why we invest a lot in house articles, videos and visuals with the limited budget we have. The great thing is, of course, that we are one of the few tech companies to show a physical result, with before and after photos and videos of afforestation projects. That really motivates users."
How do you promote that? "We do search and paid campaigns. Both online and offline through out of home, but given our product it makes sense to do a lot online."
You also have a strong focus on privacy. What does that mean for the marketing approach? "For example, that we don't retarget. That doesn't fit with the ethical contract we have with our users. Search engines usually have a lot of data, but that is not necessary at all. You can be profitable without collecting as much data as possible and selling it to advertisers. Incidentally, we regularly get the comment that we should spend more on marketing to grow faster, but that would take money away from the main goal. The trade-off is always: does this marketing effort lead to more or fewer trees? It feels much more personal to talk about 'trees ROAS'. That makes it easy to make decisions."
Emotion and involvement play a major role in your brands. How do you use that to your advantage? "For feedback on the product, but also for marketing. Given the limited resources, we have to be creative and we like to look at ideas from users. A few years ago we received an email from students who wanted to develop an Ecosia TV ad for an assignment. Nice of course, and we supported them a little bit financially. The result was so impressive that we ran a TV and matching localized billboard campaigns with it in 12 countries – with inside jokes received from users and collaborators. It's a seed that you find in the community and that gives it the opportunity to grow, and then scale up on its own. The makers also won a prize with it during Cannes."
How do you encourage that involvement? "We pay close attention to where people are talking about the topics we deal with. For example, the Twitter community of K-pop act Black Pink talked about climate and COP26 (the major United Nations climate summit in Glasgow next November, ed.). The members wanted to do something. We then joined that community, engaged in conversations and gave them a link to collect all the trees planted by their members. That really had a snowball effect. So don't focus on your own channels. Nowadays it changes almost every year where you find your target group."
Most users come to you through referrals. How much more? "We encourage users to take it a step further and introduce us to their workplace or university. We are growing rapidly and there is still a lot of space. That started with one of my team members, who was still a student at the time and had to change his entire university after a campaign. He now runs our Ecosia on Campus campaigns and tells the story at other institutions. So again helping to scale something that arises organically."
As a social enterprise you have different touchpoints, you recently said in a podcast. What does that mean? "It's mainly about trust. Through transparency, accountability for yourself. An important opportunity for us is our monthly financial reporting. We break down, among other things, how much turnover went to planting trees, to other green investments, taxes, social security, marketing and operational costs. You would normally not see that as a marketing tool, but it is very much looked at and responded to. Even on Instagram. Users not only want to know what results we achieve with their support, but are also very curious about how we function as a company and learn from it. The pandemic and the climate crisis have reinforced that."
Ecosia is now a default for search engines on iOS, iPadOS, and macOS. What was needed for that? Laughing: "The honest answer? Knowing the right people, through through. But we've always had a good relationship with Apple. What also played a role is that during the forest fires in Brazil in 2019 we grew by 1,000 percent. People really wanted to do something, which put us at the top of several App Stores. With a young user base and worldwide availability. That opened up the conversation."
Meanwhile, you and four other European alternative search engines have also successfully challenged Google's policy. Tell. "Google always had a 'pay to play' policy for a place in its selection screen within Android through an auction model. Given our business model, we simply do not have sufficient financial resources to stand a serious chance there. So it's not about how much market share you have or what goals you pursue, but purely about money. Through the European Commission, we and a number of parties put pressure on Google for a level playing field. With success, because this should be there in the fall. This gives consumers more options and a larger number of people can ensure that more trees are planted."
How does the product itself develop? Are there any new releases on the way? "One of the most important is our shopping functionality, which is coming soon. This has been requested for a long time (by the users, ed.). And that means that all the revenue we earn from that traffic goes directly to planting trees. So that people's purchases also have a positive effect. In addition, we have invested heavily in our mobile apps in recent years. Because those are not only our search engine, but also our browser, a more holistic experience. That is where we see the greatest growth."
With the emergence of more and more alternative search engines, do advertisers get more options or, on the contrary, difficult fragmentation? "In most cases, someone chooses an alternative search engine for privacy reasons. It's tempting to spend your entire ad budget for search on one platform, but by spreading it, you reach people who are no longer on that platform and are therefore more difficult to find. In terms of conversion, it doesn't have to be much different. You have to get your keywords right.
Finally, in 2018 your founder decided to radically change the ownership structure. How does that work? "The company is now its own. It cannot be profited from and it cannot be sold. All shares can only be owned by employees. Christian is no longer an owner and now earns a regular salary, just like all other colleagues. His remuneration therefore does not automatically grow with the turnover. That choice, that story, is also an important touch point in the customer journey. It helps users become our ambassadors. Which we also need, because we cannot do huge funding rounds that generate large marketing budgets."
Image: Alec (iov Emerce)
* This article originally appeared in the October issue of Emerce magazine (#185).
---
Source: Nieuws – Emerce by www.emerce.nl.

*The article has been translated based on the content of Nieuws – Emerce by www.emerce.nl. If there is any problem regarding the content, copyright, please leave a report below the article. We will try to process as quickly as possible to protect the rights of the author. Thank you very much!

*We just want readers to access information more quickly and easily with other multilingual content, instead of information only available in a certain language.

*We always respect the copyright of the content of the author and always include the original link of the source article.If the author disagrees, just leave the report below the article, the article will be edited or deleted at the request of the author. Thanks very much! Best regards!
---