Some games are good on release, others much later. In today's article, however, we do not solve only those pieces that originally came to us unfinished, and the creators then glued them for years, until they finally sharpened the diamond from them. We are also interested in those games that were good for the first time, but then, thanks to the exemplary support of the authors, they grew into beauty or survived much longer than we expected.
Today's joint article was a bit out of place, but we definitely enjoy it when the creators devote themselves to their games for years after they could say that their work is done.
Aleš Smutný: Gwent
The "spell" card game Gwent has undergone a really, very long development. I note for those who did not play it that it no longer has much in common with the minigame from Sorcerer 3 and it is a complex CCG. The team that worked on it several times reworked some very basic rules already in beta. It was clear that the authors were working hard like horses and trying to work with the concept, and at the same time it was clear that they were learning to make a card game on the go. Needless to say, they did much better than Valve and Artifact.
However, the Gwent team really slipped with the release of the Homecoming version, which almost destroyed the game. The individual factions lost their face, the game became more of a pointslam strategy and I postponed it, because slowly there was no difference between playing for Nilfgaard or Scoia'Tael. Then came the series The Sorcerer, I got a taste for something from this universe and I checked how Gwent was going. And I stared.
Homecoming's sins were there. Each faction had at least two relevant strategies, and even though the meta was discarded with each update and even more with each expansion, Gwent could be played so that you could come up with your own strategies because there were cards for them. The Syndicate, the underworld of Novigrad, was even added, with it other well-known characters, and the story background developed even more.
It was obvious that the Gwent team was not big, but they really worked to make the meta as sane as possible and not dominated by just one strategy. It didn't always work out, but the main thing worked – creativity. So I poured 700 hours into the game in one year (and really little money because the monetization model is absurdly accommodating) and after reaching Pro Rank, I took a break because I dreamed of inventing new decks.
At the beginning of January, I looked again at what was happening in Gwent, a new expansion focused on sorcerers came out, the story expanded massively again and… I play moderately before bed, but I play. Of course, I own junk and meme decks like unitless Trap / Bomb Scoia'Tael, Pirate Skellige, Self-Poison Salamandra… Damn, I just enjoy the game more than ever.
Adam Homola: Ghost Recon Breakpoint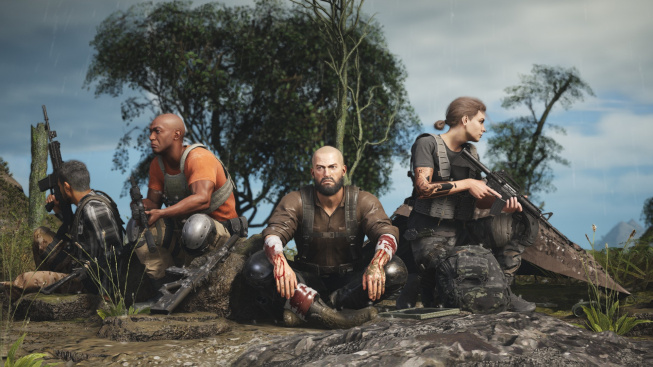 I enjoyed Breakpoint at the beginning, albeit with great reserves and a very big squint. But Ubisoft takes really good care of its games, and thanks to constant free updates combined with paid DLC, this is perhaps my favorite post-release game support, for several reasons.
Personally, I do not return to most games a few years after the release. No Man's Sky may have had stronger and more important support for the game after the release, while at the time of the release it was even more early access than Breakpoint, but I no longer played No Man's Sky. In addition, I will always be a little more inclined to play arcade games than to fly through a half-empty space.
I returned to Breakpoint because it wasn't just an avalanche of free patches. These were, of course, key, and after about a year, they finally moved the game to where it should have been from the beginning. They added and modified a bunch of things and made Wildlands' failed successor not only a competent but really good and fun military survival event.
So it can still be a trivial arcade with an emphasis on shooting and your immortality with a loot divided by colors along the lines of The Division. But that's exactly the point: it may or may not. All you have to do is click a few indicators to the right in the settings, and you have a pretty rough action, where you have to deal with ammunition, pharmacies, make your own support items and pay extra attention to sets. Roleplay suddenly makes sense and you don't have to close your eyes to old mistakes, but with careful aiming, when every headshot counts.
Add to that all the paid DLC, led by Deep State for me, a small solo campaign with Sam Fisher, who in turn is spoken by Michael Ironside. Deep State is great not only because it offers a variety of missions, but also because it's basically such a small Splinter Cell in Breakpoint. It looks like Splinter Cell, it's played that way, and if Ubisoft finally ever made a modern sequel to it, I can imagine it would look like this.
Patrik Hajda: SnowRunner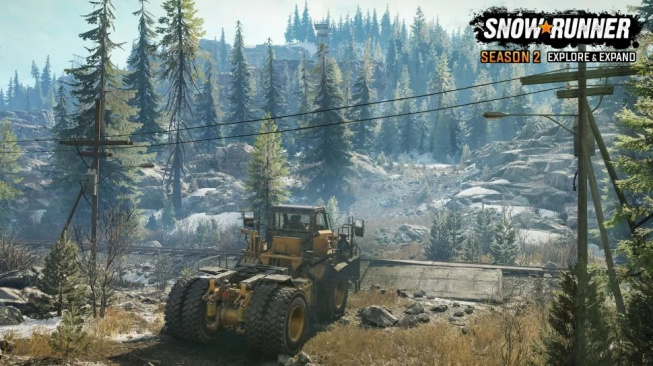 It's relatively simple for me, because I don't play with long-term support at all. I prefer one-time experiences that immediately tell me everything they had on their minds, and I am not held back by additions.
But there is one exception that is relatively fresh. As I wrote in last year's personal review, SnowRunner was and still is a clear winner for me. Think of me as you want, but transporting heavy loads through difficult terrain is simply an unrivaled experience for me, and no one will tell me.
If the base game hadn't been expanded, I wouldn't be angry at all. It offers a decent line of vehicles, activities and maps that last for tens of hours. But at the same time, I'm glad that the creators expected long-term support and planned a total of four major expansions spread over about a year.
It's the first time in my life that I've bought a season pass, the first time something like this has finally made sense to me. And I couldn't be happier from its content. Every new map attracted me in an incredible way, I had to have every new vehicle immediately, I had to test every new function immediately (carrying capacity of ice, looting of dilapidated buildings…).
SnowRunner has finally added the timber industry expected from the beginning, and I will return to the game for a long time. I spent another 10 hours there with each DLC, and I would rather spend many, but many more if my duties did not call me to other experiences. But I always like to dedicate those X hours with the arrival of new content to the game, because I know that it will reward me like no other.
Only now do I realize how terrified I am that the supply of content will inevitably end one day, and with a bit of exaggeration I experience feelings as if thinking about the necessary end of human life. If it was up to me, SnowRunner would go on indefinitely. I don't need his follower SandRunner or whatever his name will be, I want to stay in this game forever.
Vašek Pecháček: Age of Empires II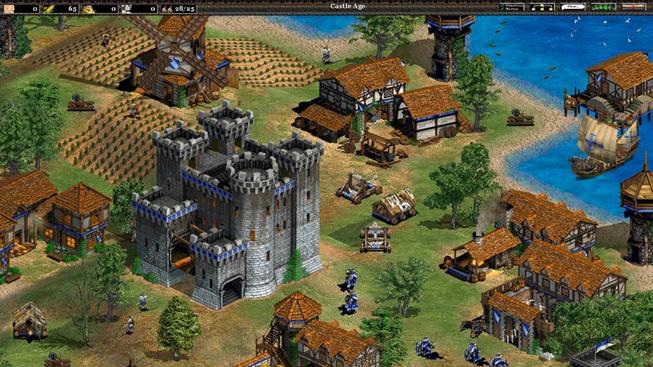 Did anyone expect anything else from me? Age of Empires II is a game that I have been playing with breaks for about 20 years, and if it were still the same and unchanging, such coexistence would be quite difficult even for a person who loves this medieval strategy infinitely. Fortunately, she has changed over the ages exactly as needed.
First of all, of course, it is necessary to mention the expansion of The Conquerors, as well as the spectacular success of the contemporary Diablo II and his Lord of Destruction. The civilizations of the American Indians, the Koreans, the Spaniards, and the Huns were added. Huns who don't have to build houses, doom, and the salvation of every newcomer, because they play well for them, but they instill in you terrible vices that you have to learn in a difficult way to play for someone else.
The lifespan of Age of Empires II was further extended by the HD version from 2013, which slightly improved the graphics, earned the least deserved negative review in the history of Games.cz and brought with it three other successful extensions – The Forgotten, The African Kingdoms and Rise of the Rajas .
And best of all: the luxurious Definitive Edition, an absolutely great strategy packed with content – both collected from all previous versions, and completely new. Other campaigns, nations, recently another DLC, all the constant support and balancing of multiplayer so that no nation is too strong (although the Franks are not doing very well).
The long life of Age of Empires II is simply a great story, which perhaps does not end completely. In fact, I wouldn't be surprised if the upcoming fourth episode didn't attract the community from the second.
By the way, if you're interested in the history of Age of Empires II, I can heartily recommend a video in which the original Age of Empires II designer Sandy Petersen tries to guess what new nations have come into play after the good old Ensemble studio closed the water:
Honza Slavík: No Man's Sky
Cheap answer, I know. But someone had to say it. When I reviewed the often inflected sci-fi survival almost five years ago (it flies, damn work), I finally spilled an average five up my sleeve and still felt quite lenient because I praised the potential rather than what the game really looked like. One of those things will be what she had, I thought. But you know how it goes – I didn't believe it myself.
Too bad the words about the messy issue, I wouldn't beat anything out of this straw anyway. But time passed, and the game, which was given as an example of how not to do it, gradually became a title, which shows how not to give up, for example, when you manage to wall it up for the first time.
Bad linguists could claim that so what, after all, the creators are just keeping their own promises, just at a distance. But that is no longer true. He made no commitment to the whole range of new additions, mechanics, systems and content, and yet today's player gets them.
Specific examples? Building a base, vehicles, transport ships, submarine content, shaping the terrain, growing crops, excavations, cooking, various game modes … and we could go on. Sure, you still can't land on asteroids, which is supposed to be the case, but damn it. I'd rather build that base.
And if you once bought the game, you won't have to pay extra for a flock. For five years of continuous improvement and expansion. It just needs to be praised, it can't be lit. On purpose, if you only remember No Man's Sky as a technical demo, which got tired in a few hours, try it today. You won't be surprised.
---
Source: Games by games.tiscali.cz.

*The article has been translated based on the content of Games by games.tiscali.cz. If there is any problem regarding the content, copyright, please leave a report below the article. We will try to process as quickly as possible to protect the rights of the author. Thank you very much!

*We just want readers to access information more quickly and easily with other multilingual content, instead of information only available in a certain language.

*We always respect the copyright of the content of the author and always include the original link of the source article.If the author disagrees, just leave the report below the article, the article will be edited or deleted at the request of the author. Thanks very much! Best regards!
---