This year it is planned to hold the ninth meeting of the High-Level Strategic Council chaired by the Presidents of Ukraine Volodymyr Zelensky and Turkey Recep Tayyip Erdogan.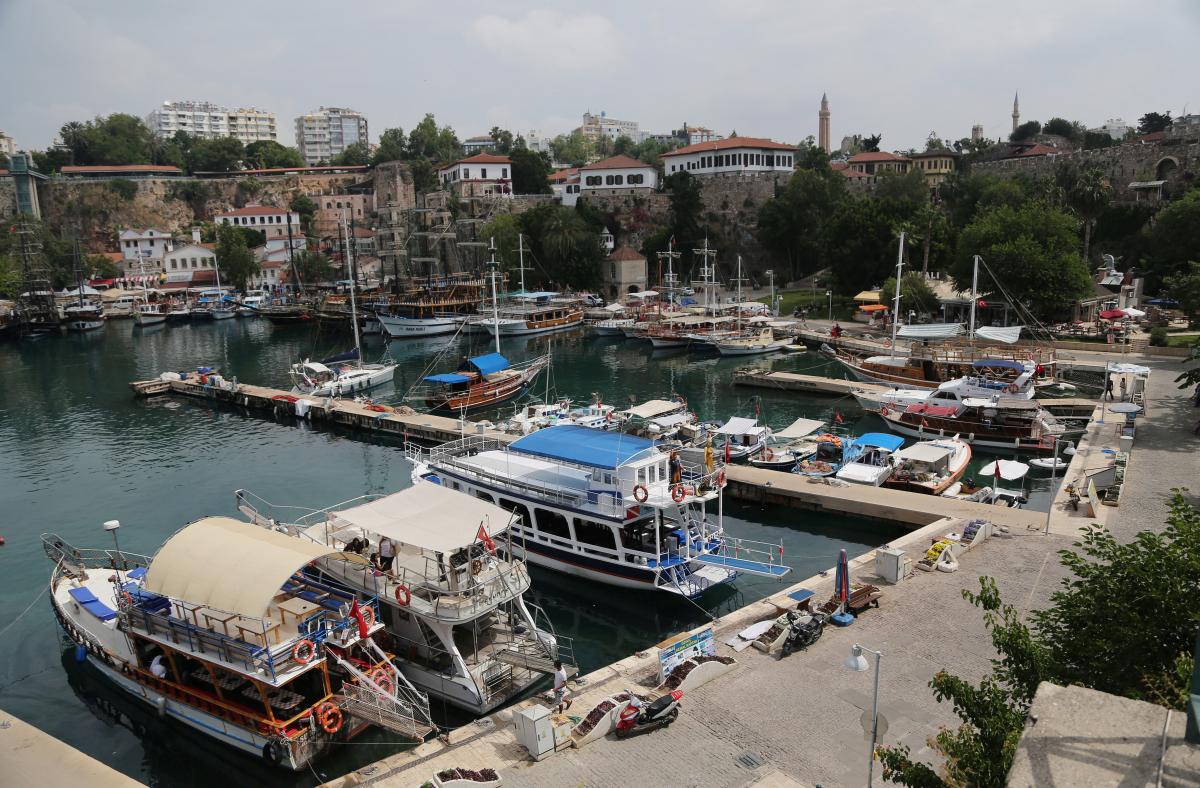 Illustration / REUTERS
The Minister for Foreign Affairs of Ukraine Dmytro Kuleba admits the possibility of signing an agreement on a free trade zone between Ukraine and Turkey this year.
According to an UNIAN correspondent, Kuleba said this in Antalya at a joint press conference with his Turkish counterpart Mevlut Cavusoglu.
"We are really ready to hold a regular meeting of the strategic council of our presidents this year and want to fill it with maximum content, and, of course, the free trade agreement is one of the tasks that should be sanctified by our leaders," Kuleba said.
The Foreign Minister of Ukraine said that negotiations on an FTA agreement are currently underway between experts from both countries at the level of trade representatives and the Ministry of Economy and Trade.
"Currently, we are waiting for a certain position document from the Turkish side in order to continue our consultations and move forward. However, I want to emphasize very clearly that both Kyiv and Ankara have a clear political will to finally bring this process to fruition. which will balance the interests of the Ukrainian economy, the Turkish economy, and allow both countries to benefit significantly from the free trade zone, and we fully share the goal voiced by President Erdogan – 10 billion in trade between Ukraine and Turkey. on free trade, "Kuleba said.
The Foreign Minister also stressed that the potential for trade between Ukraine and Turkey is phenomenal.
According to Kuleba, Turkish goods can be found in any store in any region of Ukraine. "Unfortunately, Ukrainian goods are not yet so represented in the Turkish market, but we also have a lot that Turkish consumers and buyers will only benefit from," the minister added.
According to him, he and Cavusoglu agreed today to make every effort to positively resolve the issue of concluding an FTA agreement.
In this regard, Kuleba assured that political leaders, ministers of foreign affairs and trade will be ready to join in order to resolve those issues that will not be resolved at the expert level.
As UNIAN reported, in March 2016, Ukraine and Turkey resumed negotiations on a free trade zone, which were suspended in 2013.
In November 2018, the President of Turkey stated that the work on signing a free trade agreement with Ukraine should be completed by the end of the year. "We believe that thanks to this agreement we will be able to achieve our goal – a trade balance of 10 billion dollars," he said.
In 2018, the trade turnover between the countries amounted to about $ 4 billion.
In February 2020, President of Ukraine Volodymyr Zelensky stated that the trade turnover between Ukraine and Turkey should increase to 10 billion dollars.
Read the latest news of Ukraine and the world on the UNIAN channel Telegram
If you find an error, select it with the mouse and press Ctrl + Enter