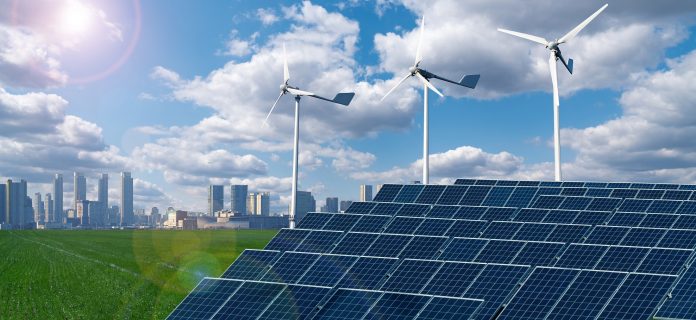 Energy supply is an increasing challenge, both for companies and for individuals. At the same time, in the era of energy shortages and rising prices, decarbonization and the transition to carbon-neutral sources represent an additional aggravating circumstance for the market. The question arises, how to reconcile these, at first glance, irreconcilable trends? If you ask the experts, the answer is in the electrical grid, prosumers and decentralized energy management with two-way flow. However, in order to find out what this means in practice, what are the advantages of this model and why the principles by which it works are well known to mankind, we have to go back to the very beginning. Before the advent of centrally managed energy, which comes from sources such as coal, oil and gas, energy supply required a direct connection to the energy source. From fire used to cook meals to factories powered by water power, a significant amount of human effort has gone into deciding not only whether energy is needed, but also where it can be found and how to collect it and best use it.
One of the great themes of the twentieth century is the story of how for the first time access to energy became "easy", at least for the user. Centralized energy production, supported by huge investments in fossil fuel research, global logistics chains and national energy grids, meant that the end user no longer had to consider how the energy he needed was generated. Decision-making has become much simpler, focused on agreeing delivery terms and monitoring consumption costs.
Recently, that way of thinking has been called into question, and energy consumers are once again looking for a certain degree of independence. However, new circumstances in the past period have led to significant disruptions in the market and changes in consumer expectations, both in terms of the speed of transformation of energy supply and consumption, and in terms of prices.
Aleksandar Vasićcluster manager at to Eaton believes that the relationship between supply and demand was crucial for price fluctuations on the market."The pandemic, especially in its earlier stages, led to a significant drop in energy demand, and when, during the recovery period, industrial areas began to raise production, it became clear that the supply could not fully meet the demand. The result was a jump in prices, dwindling fuel reserves and problems for companies that based their business models on cheap energy on spot markets. High prices and their instability in the energy market represent real problems for consumers and companies. Looking ahead, we should not expect a quick return of cheap energy", says Vasić.
Along with the growth in the demand for electricity, decarbonization is also a strong challenge for producers, especially when it comes to meeting the needs of the large energy consumers such as industry and automotive production. Vasić believes that as a result we can expect a complete change in the market in favor of the delivery of renewable energy production.
"In most geographic areas, the cost of a kWp for photovoltaic generation is currently lower than the cost of a comparable fossil fuel unit. This means that on-site solar energy production, combined with energy storage solutions, can create a certain degree of energy self-sufficiency for companies. This will enable them to more successfully cope with fluctuations in the energy market and create a more flexible and resilient power system," Vasić points out. Given that renewable energy is currently available at almost zero margin, another way to look at this is as a shift from a general market to decentralized electricity. In addition to being reminiscent of the time before centralized energy sources, this paradigm shift will significantly affect the development of this field in the future.
Combining renewable energy with on-site storage is a win-win for companies, as it allows them to save money by using it to offset their electricity needs from the grid and sell some of the energy back into the grid. At the same time, they can use the surplus to decarbonize and add resilience to their operations. For electricity distribution networks, storage as a means of low-carbon adaptability helps manage generation-demand gaps related to the unpredictability of solar and wind power sources. This also offers them the potential to significantly reduce the need for network reinforcement and hard-wired capacity.
These changes will be enabled and strengthened by the increasing digitization of our energy systems. A key component of the transition to net zero emissions will be demand-side adaptability, which will reduce the demands of certain industrial consumers during times of lower supply and thereby guarantee the availability of energy for critical systems and uses. Achieving this adaptability will require insight and interaction with assets "beyond metering devices", about which distribution networks traditionally do not have detailed data. explains Vasić.
Consequently, the power grid will be more important than ever. It is a highly sophisticated system for monitoring and managing energy, however, for most of its existence, the flow has been unidirectional, from a relatively small number of production sites to many consumption sites. In the new era of the "prosumer" (which represents the consumer who also produces energy), we will rely on a strong and intelligent grid to manage the two-way flow.
These changes cannot and will not happen immediately. A radical change in technology and work economy, as well as key infrastructure, will not be easy. The full benefits of adaptability will only be unleashed when smart, two-way distribution systems are deployed on a large scale, so the decision to adopt them needs to be made by various stakeholders – from multinational companies to individual consumers. Clear regulation for the introduction and integration of means that bring adaptability is needed as soon as possible, so that the electricity grid is reliable, safe and ready for a completely different future.
E2 portal
---
Source: E2 Portal by www.e2.rs.

*The article has been translated based on the content of E2 Portal by www.e2.rs. If there is any problem regarding the content, copyright, please leave a report below the article. We will try to process as quickly as possible to protect the rights of the author. Thank you very much!

*We just want readers to access information more quickly and easily with other multilingual content, instead of information only available in a certain language.

*We always respect the copyright of the content of the author and always include the original link of the source article.If the author disagrees, just leave the report below the article, the article will be edited or deleted at the request of the author. Thanks very much! Best regards!
---