The past year turned out to be a record for Estonia in terms of the number and volume of transactions made by companies: here and attracted investments, and takeover of other companies, and the purchase of real estate. Among the most memorable deals are the sale of a large stake in Graanul Invest and the T1 shopping center, as well as an investment in real estate by Wise co-founder Taavet Hinrikus.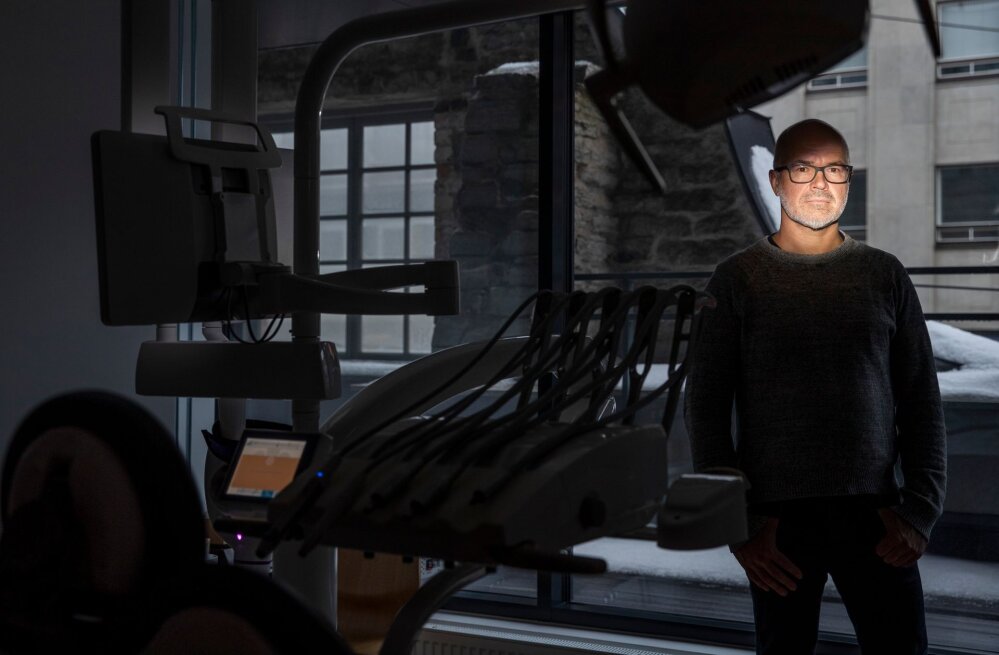 Olev Pyder is one of three dentists whose clinics were bought by Unimed Kliinikud. Photo: Liis Treimann
"2021 will go down in history as the year of a transactional boom – perhaps every record that could have been broken was broken," says Sven Papp, partner at law firm Ellex Raidla.
The situation has not worsened since the onset of the new year: according to Papp, the boom in deals seems to be continuing. This is also confirmed by entrepreneurs – many of them are talking about expanding their business in 2022.
According to Ellex Raidla partner Risto Vahimets, contrary to global trends, the largest transaction took place in Estonia in the energy sector: the sale of a large stake in Graanul Invest to the international asset management company Apollo Management. The amount of the deal is still a mystery.
Billions of technology sector
Based on the information released by the companies, it can be argued that the highest price was offered last year for the game software developer Playtech (the company started its activities in Estonia).
In October, Australian slot machine manufacturer Aristocrat Leisure offered about 3.2 billion euros for Playtech, which is listed on the London Stock Exchange.
In mid-December, it became known that the former boss of the F1 team, Eddie Jordan, was going to offer 10% more for Playtech. While Aristocrat Leisure has offered £ 6.8 per share for Playtech, Jordan is willing to shell out about £ 7.5bn per share, which could bring the company's value to € 3.5bn.
By the end of the year, the total capital raised by Estonian technology companies exceeded one billion euros.
Most of this billion comes from Bolt, which has attracted 600 million euros in investment to develop its grocery delivery service. Taking into account the latest investment round, the capitalization of Bolt, according to Reuters, is more than 4 billion euros.
Among Estonian startups, one can also highlight Fractory, which, using its own platform and algorithms, greatly simplifies the search for manufacturers and the order of metal work.
In September 2021, the startup managed to attract 7.5 million euros of additional investments – these are much more modest than those of Bolt, the company's management intends to use to expand its activities in the USA, France and Italy.
The largest venture capital deals

• Transport company Bolt: € 600 million additional investment;

• Supercapacitor manufacturer Skeleton: € 29 million additional investment;

• Sunly (developing solar parks): € 28 million additional investment.

• Enterprise Testlio (software testing): € 10.3 million additional investment.

• Startup Fractory: € 7.5 million additional investment.

Source: Ellex Raidla
Real estate transactions
According to Risto Vahimets, for many businessmen, real estate investments have now become a refuge from inflation. Already in the second quarter of last year, the volume of transactions in the real estate market reached a record level of 1.43 billion euros.
In terms of the number of purchase and sale transactions, the figures were higher only in the fourth quarter of 2005 and 2006. The excitement continued at the end of the year: in November, the real estate market in Tallinn again demonstrated the highest activity in the last 14 years.
The largest real estate transaction, as is known, was made in 2021 by BTA Baltic Insurance Company AAS, which bought a large development project from the construction company YIT – five residential buildings with a total value of 65 million euros.
Two houses will be built in Riga, two in Vilnius and one more in Tallinn. A total of 479 apartments will be built, which are planned to be rented out.
The developer Liven also has ambitious plans: last summer, the company acquired a land plot by the sea next to the Pirita TOP hotel for 12 million euros, where a residential quarter with 220 apartments will be built.
The project cost is 70 million euros. According to Liven co-owner Andero Laura, the most expensive apartments in the quarter will cost over a million euros.
Largest Energy Deals

• Public offering of Enefit Green shares in the amount of EUR 175 million;

• Notorious OÜ invests 5 million euros in Skeleton;

• Elektrum Eesti is powered by Energiaturu Võrguehitus OÜ, Baltic Energy System OÜ and SNL Energia 1 OÜ.

Source: Ellex Raidla
Paljassaare and Krull quarter
Last year, new players appeared on the Estonian real estate market – for example, Wise co-founder Taavet Hinrikus, who stepped down as chairman of the company and sold 11 million shares of Wise, made several big deals.
Hinrikus now has more free time and money to invest in new projects. In the summer, through his own firm Notorious, he bought a stake in Bolton Realestate – the company owns dozens of hectares of excellent land in the Paljassaare port area, where it is planned to build a climate-neutral area for 16,000 inhabitants.
The circle of co-owners of the company is quite variegated, but Notorious Taavi Hinrikusa and Kasperwiki Laevaomanikud OÜ Hayti Häela remain the largest owners – they each own 25.7% of Bolton Realestate.
In February, Hinrikus, together with Triple Net Capital, acquired real estate in the Luther quarter in the center of Tallinn. However, in August, the investor sold the stake to the same Triple Net Capital belonging to his company Kala House.
At the same time, Hinrikus, through his firm Notorious, bought a development project from Haiti Häel known as the Krull quarter.
Largest real estate transactions

• Purchase by BTA Kindlustus of a development project in the Baltic States for 65 million euros;

• EfTEN and Invego will build a residential area in Rae Parish for 45 million euros;

• HITS Investments acquires G4S office building from Baltic Horizon Foundation;

• Liven has acquired 3 plots of real estate at Regati pst. in Tallinn;

• Notorious OÜ purchased the Krull quarter from Seaside;

• Lintgen buys T1 shopping center for 55 million euros.

Source: Ellex Raidla
Clothing, footwear and cosmetics
Tradehouse was one of the companies that expanded actively and boldly in the past year. Cosmetics trader Tradehouse acquired a 100% stake in Apellis Eesti and Apellis OY and a 40% stake in Solveus UAB. These companies are distributors of the Jane Iredale cosmetics brand in the Baltic States and Finland.
According to Laura Kuldkepp, CEO of Tradehouse, the total value of the deal was less than a million euros. As Kuldkepp notes, now is the right time to buy the companies, and in 2022 the Tradehouse management intends to look again for opportunities to acquire competitors.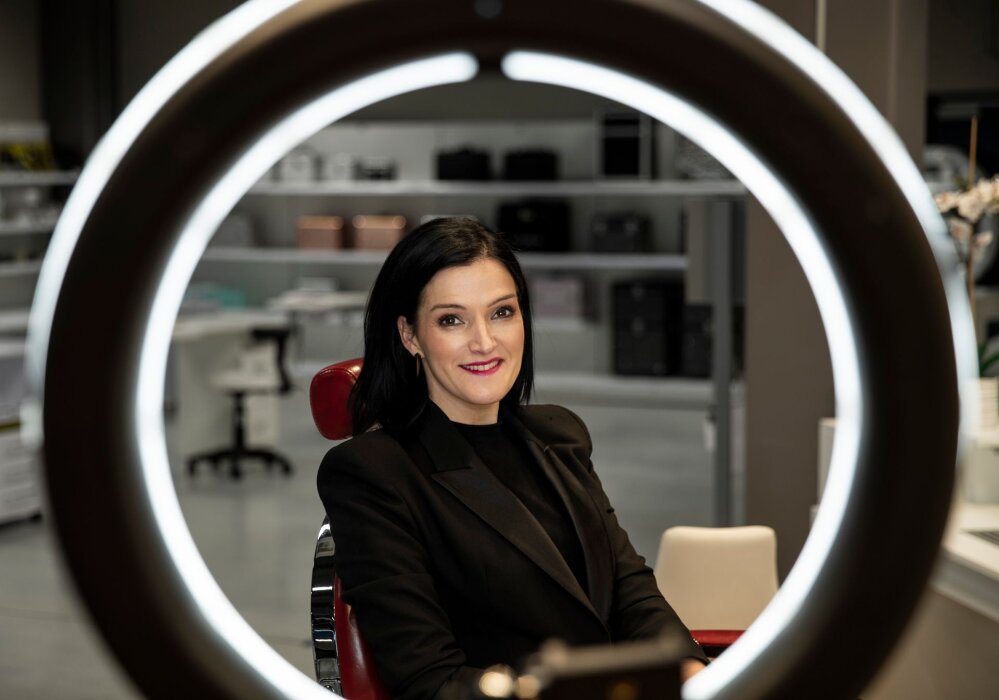 According to Laura Kuldkepp, head of Tradehouse, now is the right time to buy companies. Photo: Liis Treimann
Until now, Tradehouse has shown strong growth year after year. In 2020, the company's turnover amounted to 19.3 million euros, which has almost doubled over the past three years. According to the latest report, Tradehouse's profit last year was 3.9 million euros, more than tripled in three years.
At the end of 2020, the investment fund BaltCap became a major co-owner of Tradehouse, which acquired 60% of the company's shares.
BaltCap's confidence in trade does not seem to wane last year, as the fund also bought a stake in Weekend, a clothing and footwear retailer, in December.
Largest trade deals

• Purchase by Tradehouse OÜ of the distributor of Apellis cosmetics;

• Mirrow Institute OÜ and MyPack OÜ acquire DAS Group OÜ, which manages the MySushi restaurant chain;

• MM Grupp acquires Treeland (operator of Lido restaurants in Estonia and Latvia);

• The BaltСap Foundation buys a share in the Weekend company, which sells clothes and footwear.

Source: Ellex Raidla
Saga of the T1 Shopping Center
Last year, the public followed closely the developments around the T1 shopping center.
Tallinn's Moekombinaat, which owned the center, went bankrupt in June. Initially, they decided to sell T1 under the hammer with a starting price of 85 million euros, but no one wanted to buy a shopping center for that kind of money.
The auction only bore fruit on its third attempt, when T1 was acquired for 55 million by Lintgen, Tallinn's largest lender, Moekombinaat.
As Risto Vahimets notes, large shopping centers have been in a very difficult situation in recent years, and the sale of the bankrupt T1 is one example of how difficult things are.
In general, there were surprisingly few such "stressful" deals last year, Vahimets states. However, it is possible that companies in the horeca sector (Hotel, Restaurant, Catering) that are experiencing difficulties at the moment simply cannot find a buyer, says partner Ellex Raidla.
Largest IT deals

• GS Acquistion Holdings Corp II merges with Mirion Technologies under the SPAC deal to raise over € 2 billion in additional investment;

• TechX Technologies Inc. acquires Mobilium OÜ for 16 million euros;

• Checkin.com buys GetID;

• Dynatrace acquires the developer of the SpectX analytical platform;

• Nortal acquires stake in Talgen Cybersecurity.

Source: Ellex Raidla
Dentists deal
In the medical sector, Ellex Raidla experts recorded only four deals last year. One of the most notable: the dental clinic chain Unimed Kliinikud bought two smaller clinics that belonged to Hambalaser and KW Hambakliinik.
The salesmen were three graduates of the University of Helsinki: Olev Pyder, Heikki Ristmets and Marek Vink. A trio of fellow students opened their first dental clinic in Rokka al Mare in Tallinn in 2005, and in 2018 a second clinic in Pärnu mnt.
After 16 years of business development, Ristmets, Vink and Pyder decided to sell their life's work and devote themselves to medical practice. According to Pyder, in fact, the clinics were not put up for sale – the initiative came from representatives of Unimed. The deal took a long time to prepare, negotiations lasted about seven months.
Ellex Raidla partner Sven Papp has identified four main risk areas for corporate transactions in 2022:

• Risks associated with the ongoing pandemic: all kinds of system failures – in logistics, healthcare, supply chains, etc .;

• The military threat posed by Russia and the associated possible supply disruptions;

• Tightening of regulatory requirements and protectionist restrictions imposed by individual countries in connection with the coronavirus crisis, record high energy prices, etc .;

• The attitude towards real estate transactions in Estonia will become much more cautious.
To order alerts, please log into your personal account:
---
Source: https://www.dv.ee/ by www.dv.ee.

*The article has been translated based on the content of https://www.dv.ee/ by www.dv.ee. If there is any problem regarding the content, copyright, please leave a report below the article. We will try to process as quickly as possible to protect the rights of the author. Thank you very much!

*We just want readers to access information more quickly and easily with other multilingual content, instead of information only available in a certain language.

*We always respect the copyright of the content of the author and always include the original link of the source article.If the author disagrees, just leave the report below the article, the article will be edited or deleted at the request of the author. Thanks very much! Best regards!
---