When he discovered marketing, Corina Sandu, Campaign & Categories Manager Samsung, knew it was love at first sight. He had flirted with being a lawyer, then medicine, he liked math and exact things, but he also wanted a space to express his creativity. The need for structure and the need to break out of patterns met in the field of communication. The Faculty of Marketing opened up a new world for him, with volunteering, internships and the prospect of a seductive industry.
I think the biggest impact on me was not the stages I went through, but rather the people I met. I was lucky enough to work with people who inspired me and with whom I grew a lot professionally, says Corina.
In the editorial series "People of the Samsungverse", made in partnership with Samsung, we get to know the people of the company, beyond the working hours. From the moments that influenced them in their development, the beginning at Samsung, the sources of motivation and inspiration, to the way they look at the relationship between work and life, their role in the team, the projects they are involved in and their perspective on their chosen field.
We talk with Corina, in the lines below, about the people she learned from, the necessary steps she went through, remote work and the backstage of a technology company.
Brief bio
I'm 37 years old and I'm from Alexandria, but I've spent almost half of my life in Bucharest and now this is home. When I was little, I went through all the stages: I wanted to be a lawyer, because I could support my point of view with arguments even before I learned to read. But memorizing history books for Law admission was not for me. So I switched to medicine, don't ask me why, it seemed cool at the time. Chemistry put a lid on me, I could never understand it, so through high school I was in a real dilemma.
I understood math and loved the numbers and logical thinking side, but I also had a creative side that demanded its rights. I had to find a career that would combine both. When I discovered marketing, it was "love at first sight".
For me, marketing has always been a perfect combination of numbers, a well-crafted plan and creativity. This is how I reconciled my need for pragmatism and structure with the need to break out of the box and innovate.
Essential moments in training
I think the biggest impact on me was not the stages I went through, but rather the people I met. I was lucky enough to work with people who inspired me and with whom I grew a lot professionally, I implemented projects never done before, I ran into problems and I was happy like a child when I succeeded to find solutions. When you work with people who inspire you, your job is no longer just a job – it's where you become a better person, every day.
At the same time, I also had people who had the opposite effect, who showed me exactly how a boss/leader/colleague should not behave. And I learned from them, much harder and at higher personal costs, but I cannot deny their contribution.
If I have to isolate some moments, I think the first is when I entered the Faculty of Marketing. A new world opened up for me, I discovered student associations, volunteering and internships, plus a marketing and communication industry that was absolutely enticing for a 19-year-old. I was dreaming in the agency, while doing a project for who knows what course. I read everything I could get my hands on about advertising, I went to conferences, and it never occurred to me that at some point I would end up working with the people on stage.
The second moment is when I managed to get a job in an agency, only to realize that, in reality, life in an agency is not quite what it is presented at conferences. I learned a lot then and it was a cool time, but it wasn't until I moved to the other side, of the brand, that I really discovered my professional path. It's been over 10 years since then and I still feel like I'm where I need to be.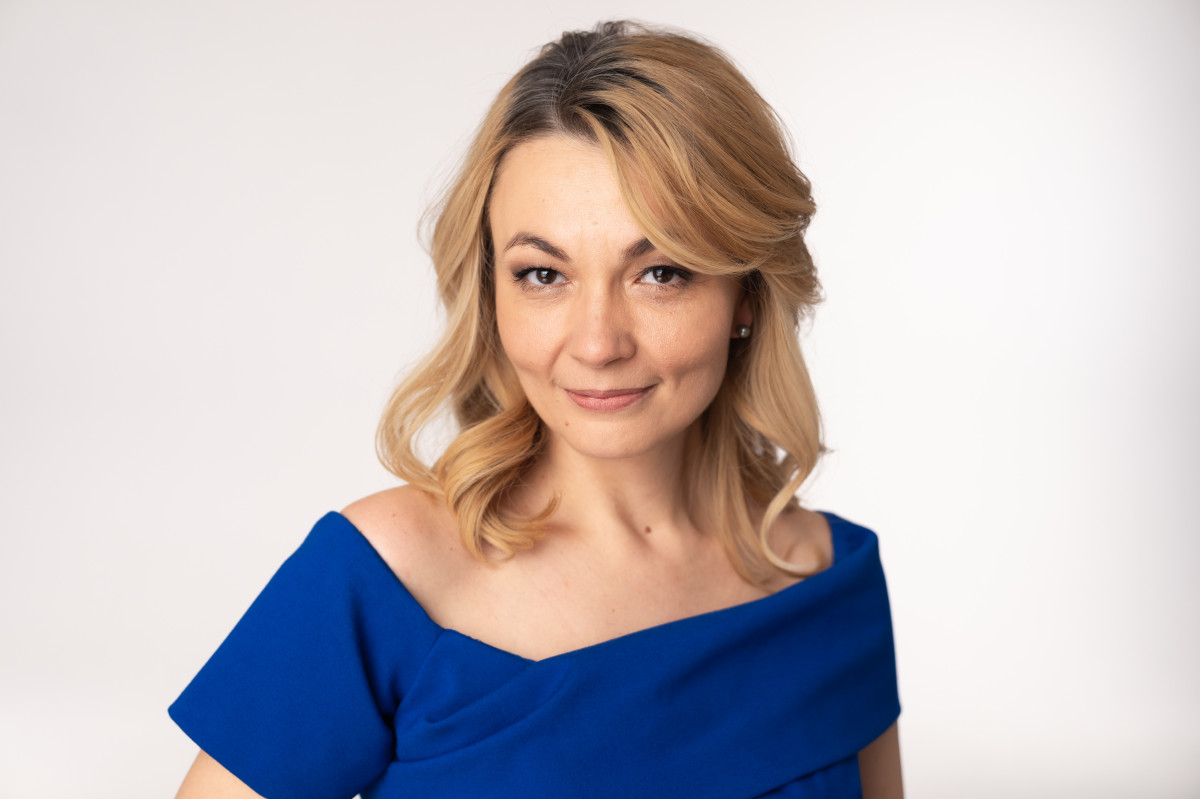 Your passions (beyond work)
I think for a long time work was my passion. And still, I really enjoy what I do. Yes, I'm lucky in that respect. When I feel the need to escape, I do so through literature. I've been reading since I was born and I can't imagine life without books.
Motivational & Inspirational Resources
I get my energy from my family. They keep me authentic and grounded. Children have this power – to be completely present in the moment – and they demand that from me. I've learned (the hard way) to disconnect from work or other worries, connect with them and give the kids a heads up :).
I'm inspired by the people I work with, I'm lucky to have the greatest team there is. I know that I can count on them no matter what and that together we will find a solution to whatever comes our way. That makes me responsible, of course. I hope they know how much I appreciate them and that they have my support when they need it.
The relationship between work and free time
It's complicated 🙂
I was a workaholic for many years. I worked days and nights and weekends. I loved what I was doing, so for a long time it didn't feel like a sacrifice. Until burnout. Then I had to learn to set boundaries. It didn't really work out for me until I had my little girl. For me, she was a complete game changer.
I think we mothers talk too little about how hard it is to have a demanding job and be present in your child's life. We are asked how we manage to do it all and we answer with platitudes like "I learned to organize myself". The truth is that we CANNOT do them all. If I have to work late because we have a launch, I sure lost the 2-3 hours I set aside for the kids every day. If I left the office for a holiday or because the child has a fever, I must have missed a meeting, a presentation or a discussion about budgets. For me, these choices are daily, and I don't think I'm the only one.
Problems like that didn't exist for me before I became a mother. I've worked a lot with myself to compartmentalize and I still do. It's crucial for me that when I'm at work I focus on that, and when I'm at home, I dedicate myself to my family. This separation makes the boundaries clearer and helps me balance everything.
Your philosophy of life & work
Go big or go home!
Your story at Samsung
2 years ago, during the time when everyone was working from home, due to the pandemic. It was super fun to set up calls to colleagues in Teams, just to say "hello, I'm Corina".
I saw my face to face team after more than 6 months. Onboarding is a real roller-coaster when everyone is working remotely.
I was very lucky with my team and everyone in the marketing department. We started at the end of January, and calendar-wise, Q1 is the quarter of big releases in Samsung, across all product categories. All my colleagues were caught up in the hustle and bustle that precedes a release and had to take the time to familiarize me with the strategy, way of working, projects, procedures, etc. Even so, they integrated me very quickly, they were open and friendly and I felt part of the team very quickly.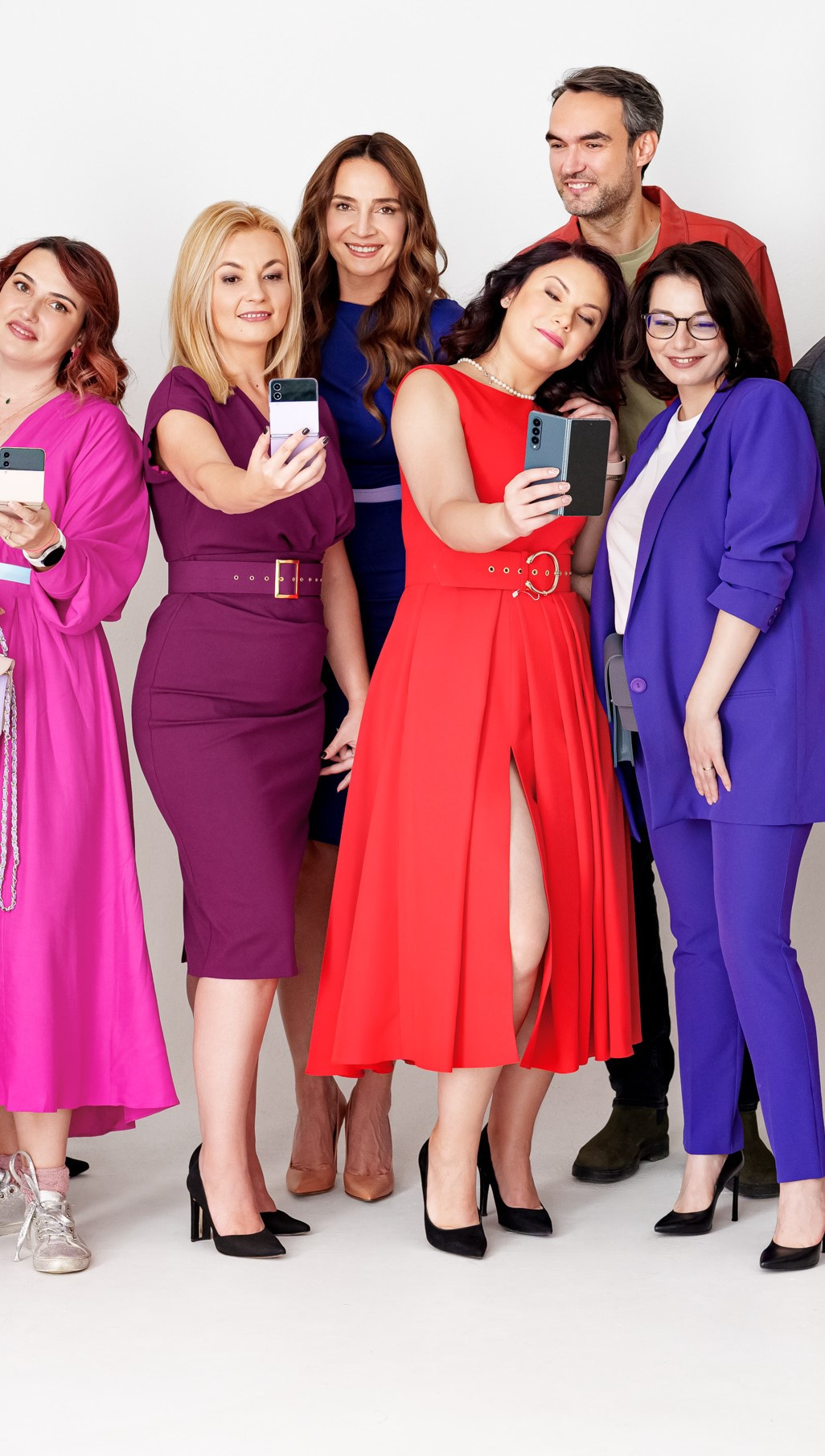 The experience of the first projects
It was intense :).
The best part of my job is that I work with all categories of Samsung products, so I'll start my day with mobile phones, after lunch I'll focus on TVs, and at the end of the day I'll switch to washing machines or refrigerators . The categories are different, the brand and purchase drivers are different, including the consumer journey is different. So, early on, my main focus was to understand the categories, how Samsung positioned itself in each, and what the customer profile was for each individual product.
During all this time, I also had to be involved in the projects that were being implemented, so everything was accelerated. The fact that I learn quickly and on the go helped me.
I quickly understood that change is part of the company's DNA and that the agility with which you react and adapt to new things is part of your daily job. For me, all this effervescence is also addictive. I like the fast pace, the challenges are many and varied, and the mobilization behind them and the colleagues who support each other are the aspects from which I get energy every day.
What's the most important thing you've learned since you've been here?
That limits exist so they can be crossed. In Samsung, everything is at the highest level: the way we build the annual strategy, always based on data, consumer insights and market trends, up to the size and scope of the projects, but also the pressure to deliver results. We all work in a company that pioneers technology, so we have to find new and different ways to convey that to our consumers every day.
Tech is cool like that. All this challenges you, every day, to reinvent the wheel, to go in directions you wouldn't have thought of 6 months ago, to think outside the box.
Your duties and responsibilities
I coordinate the category strategy for the entire Samsung portfolio. In my team I have dedicated people for mobile phones and accessories, TVs and appliances; together we build the annual strategy and coordinate campaigns for all Samsung products.
The most beautiful part of your job
The people. Success is a team sport. For me it is important that each of them feels that their contribution is recognized and appreciated. At the same time, it's a fine balance between taking people out of their comfort zone so they can grow professionally and helping them discover their strengths and areas of excellence. It is a joy and an inspiration to be able to do this every day.
And the hardest
Integration and alignment. Both within the team and with internal stakeholders. We have a large, young, diverse, but above all involved team. Everyone has a different skill set and different perspective on the projects we do.
Mobilizing everyone in the same direction is not always easy, but when it happens, the coolest projects appear, with results that live up to expectations.
The most interesting projects
It's really hard for me to choose, it's like choosing which of the children is my favorite 🙂
If I have to make a selection though, I will choose like this:
Samsung's communication platform for Gen Z, an important audience for us in the local communication strategy, which you can read about here.
The Living Room Art Show project, carried out together with One Night Gallery, through which the works of art of 10 Romanian artists reached the homes of Romanians, with the help of Samsung televisions. More about the project here.
A routine to start the day
Coffee first :). And then, bring it on.
---
Source: IQads by www.iqads.ro.

*The article has been translated based on the content of IQads by www.iqads.ro. If there is any problem regarding the content, copyright, please leave a report below the article. We will try to process as quickly as possible to protect the rights of the author. Thank you very much!

*We just want readers to access information more quickly and easily with other multilingual content, instead of information only available in a certain language.

*We always respect the copyright of the content of the author and always include the original link of the source article.If the author disagrees, just leave the report below the article, the article will be edited or deleted at the request of the author. Thanks very much! Best regards!
---