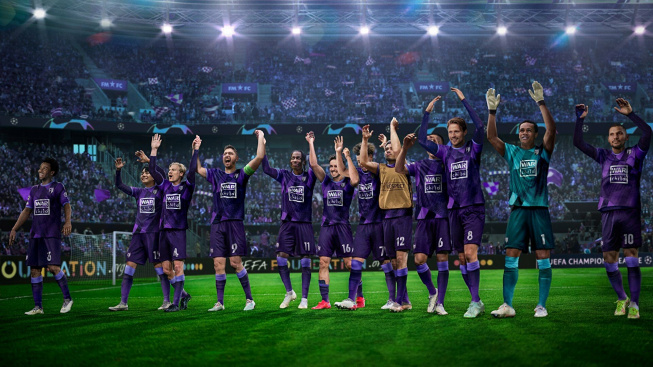 Every football coach has to develop. The reason why Sir Alex Ferguson was able to coach at the highest level for decades is not because he miraculously stumbled upon a magical tactical formula in the late 1980s that lasted well into the new century. No, the incomprehensible Scot managed to push himself, his view of football and his approach to new generations of players.
Such José Mourinho, who was considered an innovative, progressive coach even 15 years ago, is an example of the exact opposite – he worked at the very highest level for a long time, but as time went on, the train driven by Pep Guardiola, who was powerfully put under the cauldron by the infatuated Jürgen Klopp, got away.
I'm sorry to have to write this, but Football Manager 2023 is unfortunately a lot closer to Mourinho than Ferguson.
Baby steps
If you regularly read my reviews of this famous football series, you know that I can find something nice in most years. And something in me stifles the desire to play the previous installments as reliably as you pee on a campfire. In short, the Sports Interactive studio has managed to innovate for a long time at just such a pace that it is enough to recommend each new edition without major wrinkles on the forehead.
This year, however, I am ending my recommendations. Yes, Football Manager 2023 is the best installment we have ever had here. Compared to last year, however, it is better by such a tiny bit that it is almost not worth talking about.
For those of you new to the series: In Football Manager, you become the coach of a football team (or you can start out unemployed and enjoy the misery) and control every aspect of the organization. You select players for the starting line-up, determine tactics, buy and sell personnel, you simply do everything for long-term success.
Well, almost everything – you don't control the figures directly on the field like in the FIFA series. Autonomous beings race across the grass with behavior determined by your tactical instructions, but also their own abilities and personality traits. Someone collapses just thinking about a key match in front of a crowd of spectators, another will struggle even in unfavorable conditions, some people are very happy to run over their opponent's achilles and leave with a red card.
Together, it gives an amazing management experience that generates a lot of unpredictable situations and the replayability is almost endless. Trying to climb out of the Czech second league and immediately take the reins of Real Madrid, these are two almost incomparable challenges. If you love football and enjoy delving into data, tactics and transfer figures, Football Manager 2023 is the game for you.
Football Manager 2023 ale it isn't game for you if you played the previous year. You get remarkably little for your money (and the FM is sold with a full sixty euro price tag). Thanks to the diligent community, you could even download the new rosters from last year – and what else is there?
The developers boasted before the release, for example, that the game now more clearly monitors the desires and demands of fans. "The spectators expect us to win this match or at worst draw," the box man warns me. "The fans don't like that you sold a favorite veteran."
Honestly, why not, something like that probably belongs in the game, but I'm already annoyed enough by the often completely irrational demands of my board, so I don't really enjoy interacting with pub strategists. The big comic question mark, when someone complains that I sent a promising talent on loan for too little money, just pops over my head with double the frequency.
The game also tries to streamline scouting and buying new players, but it doesn't do very well. Staff meetings where the staff try to present you with their ideas on how to strengthen the team are not helpful at all and it is far better to use the normal scouting interface. And the "lineup planner", touted as an advanced new tool for long-term team building, is plain and simple useless most of the time.
We want a better pitch
Probably the most noticeable improvement of the entire year is the action right on the field. The animations look a bit more natural and especially the movement of the ball, whether on the kicks or in free space, looks better, more chaotic, more real. Every scrimmage in the limelight, when the ball drops into the leg scrum after a corner, feels realistic, which was definitely not the norm in previous seasons.
One flaw in the beauty that I noticed right away after a few games and subsequently confirmed my impression on the community forums is the defenders who often do not know how to move the ball. I can't count the number of times I've had an opponent kick a long ball at someone, my stopper misjudged its flight path, jumped it, the surprised striker thanked me for an early Christmas present and robbed me of points with a separate escape.
This pain means that the defensive tactics, the effectiveness of which was supposed to be strengthened for this year, so that everyone does not just play 4-2-3-1 gegenpressing, are still somewhat useless. You cannot under any circumstances rely on the fact that your defenders, no matter how many of them you have in the box, will withstand the aerial bombardment of centers and long kicks for a long time. I still don't recommend playing counterattacks with a low defensive line.
For a long time, we consider Football Manager to be such an overgrown indie darling, not a premium colossus with a strong publisher
So the match engine has improved, but, I can't help it, it should improve more. By the time mobile Top Eleven looks the way it does, we should be getting a visual spectacle far more similar to what we can watch on TV. I understand the technological limitations, but that can't be an argument forever – will we really see realistic matches in 2030?
Stagnant series
I'm disappointed with Football Manager 2023 – but it's not entirely this year's fault. For a long time now, I have felt that the whole world, including me, including other journalists, including most of the community, has been strangely lenient with this series. We're all so happy that someone is making a game for us, weird and fringe genre enthusiasts, that we forget that it's not really that weird and fringe genre.
The whole planet loves football. Maybe not to the extent that masses of people would sit in front of the computer and watch virtual pre-season friendlies for five hours straight, but they can already be played on mobiles and tablets in the portable versions of Football Manager. And look at how many copies are sold around the world, how many simultaneous users can be seen on Steam for example! I already mentioned that it is not strictly a budget issue for shoppers either.
In short, I feel that for a long time we consider Football Manager to be such an overgrown indie darling, not a premium colossus with a strong publisher. A colossus without competition, which could and should invest its considerable resources more aggressively, offering us faster evolution and sometimes even some real leap forward, for which we have been waiting for years, perhaps since the first introduction of the 3D match engine.
Maybe it's unfair of me to vent my frustration on this year's edition, because it actually didn't do anything wrong, it's not worse than its predecessors – on the contrary, it's the best of them all, albeit marginally. If you come back to Football Manager after years, you will enjoy it. But it's simply the best example yet of how stagnant the series is. If you are looking forward to exciting new innovations after the previous year, you'd better cool down your enthusiasm very quickly. Save yourself disappointment.
---
Source: Games by games.tiscali.cz.

*The article has been translated based on the content of Games by games.tiscali.cz. If there is any problem regarding the content, copyright, please leave a report below the article. We will try to process as quickly as possible to protect the rights of the author. Thank you very much!

*We just want readers to access information more quickly and easily with other multilingual content, instead of information only available in a certain language.

*We always respect the copyright of the content of the author and always include the original link of the source article.If the author disagrees, just leave the report below the article, the article will be edited or deleted at the request of the author. Thanks very much! Best regards!
---