Final exams are just around the corner. A busy period full of stress and irritations. A little healthy tension before the competition is normal, says child and youth psychologist Gezina Topper of the Netherlands Institute of Psychologists. "Stress keeps you alert and allows you to concentrate better." However, stress can also work against you in the long term and that is a shame. What can you do about exam stress?
1 – Get enough sleep
Getting enough sleep is important for absorbing and processing knowledge. According to Heleen Geubbels of the Brain Foundation, sleep is necessary to store information. "It seems that certain connections in the brain become stronger while you sleep. Meanwhile, the connections you don't use get weaker." So sleep is a kind of cleansing process. Literally, because during sleep all kinds of waste are also removed. Didn't get a good night's sleep? "You immediately notice this in your concentration, memory and mood." An additional tip from Topper: "Do you tend to worry at night? Then put a notepad next to your bed so you can write it off for a while."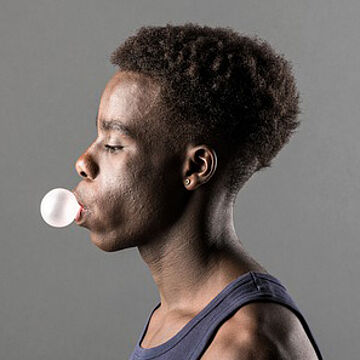 Chewing gum during your exam?
A lot of extra packs of chewing gum are sold during the final exam period. Why? It would be good for your concentration. However, conflicting research results are emerging on this subject. For example, scientists at the American St. Lawrence University state that chewing gum while taking a test is of no use. In fact, it can actually be distracting. According to the researchers, chewing gum only makes sense before the exam. "It is possible that the chewing movement stimulates the blood flow in the brain. This gives them more oxygen and nutrients," says Geubbels. This promotes the production of new brain cells and strengthens the connections between existing brain cells. Some researchers think that this improves your memory and concentration. But more research is needed to know for sure if this is true.
2 – Alternate effort and relaxation
Learning is an intensive task. To be able to concentrate optimally, it is important to take regular breaks. "How often you need a break differs per person, but everyone's concentration stops at some point," says Topper. According to her, it can help to establish a clear pattern. "For example, get up every twenty minutes. Even if it's just to go to the bathroom or grab a glass of water." Relaxation improves your school performance, so it's best to schedule time for it. "Don't be tempted to read apps or open social media during breaks, because you also need a lot of attention for that." What also helps with exam stress are relaxation exercises. There are many free mindfulness apps available and breathing exercises can be done anytime, anywhere. Even during the exam itself!
3 – Exercise (outdoors)
In between learning it is good to move. Why? It relaxes and distracts from stressful thoughts. "It also promotes blood flow to the brain, which is beneficial for your ability to concentrate," says Geubbels. It doesn't even matter what you do, as long as your heart rate goes up. According to Geubbels, exercise in the open air is best. "That way you get a lot of daylight in and you sleep better at night." Movement has a positive effect on the sleep-wake rhythm anyway. It ensures that the sleep hormone melatonin is released properly. Another advantage: by exercising enough, happy hormones are released. Yes!
4 – Avoid sugars
There are many tips online about what you should and should not eat during final exams. "The brain needs a stable amount of glucose to function properly. Whole grains ensure that your blood sugar remains stable and that the glucose is slowly delivered to your brain," says Topper. Sugar-rich foods, such as soft drinks and sweets, cause faster peaks and troughs in your blood sugar level. As a result, sometimes too much, and sometimes too little, glucose goes to your brain. "This is not good for your ability to concentrate." Products such as white bread and pasta also cause high peaks and troughs.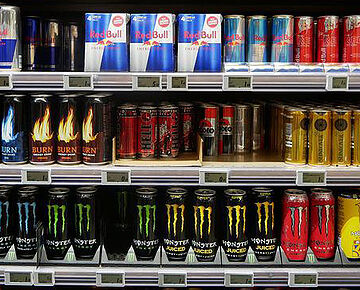 Are coffee and energy drinks a good idea while learning?
Many people quickly reach for a cup of coffee when they can use a pick-me-up. The energy you get from coffee is released because caffeine blocks the adenosine signal. Adenosine is a hormone that lowers your brain activity, making you feel tired. According to Geubbels, a few cups of coffee while learning is not a bad thing. However, you have to take into account that you can go to sleep badly. "To avoid this I would switch to tea or water in the afternoon." According to her, it is better to leave energy drinks completely. "In addition to caffeine, it also contains a lot of sugar, which is not good for the functionality of your brain."
5 – Trust yourself and your approach
Some people are more sensitive to stress than others. Topper: "Look back at the past few years. How did you deal with stressful moments at the time?" Check with yourself what works well for you and what doesn't. "Everyone learns in a different way. It is not necessary to suddenly change tack during the exam periods. You didn't come this far for nothing. It is best to rely on your own approach," says Topper.
6 – Omarm stress
According to Geubbels, stress unjustly has a bad name. "It is actually a very useful phenomenon! Stress hormones ensure that extra energy is released. You can put this to good use while learning." Geubbels emphasizes that it is not bad to experience the same amount of stress. "You don't have to worry about it, as long as you relax afterward," she says. Prolonged periods of too much stress are unfortunately harmful. "You forget more and get distracted faster. So make sure you can relax after the final exams." Exam trip?
Sources
Ribeiro JA, Sebastião AM (2010). Caffeine and adenosine. Journal of Alzheimers Disease. 20 Suppl 1:S3-15. doi: 10.3233/JAD-2010-1379.
---
Source: Kennislink by www.nemokennislink.nl.

*The article has been translated based on the content of Kennislink by www.nemokennislink.nl. If there is any problem regarding the content, copyright, please leave a report below the article. We will try to process as quickly as possible to protect the rights of the author. Thank you very much!

*We just want readers to access information more quickly and easily with other multilingual content, instead of information only available in a certain language.

*We always respect the copyright of the content of the author and always include the original link of the source article.If the author disagrees, just leave the report below the article, the article will be edited or deleted at the request of the author. Thanks very much! Best regards!
---