The lecturer of Mykolas Romeris University spoke about the new political season, what to expect and what to expect from it, what the work of the Government, the Seimas and the President will look like on the program "15/15" on Thursday. Rima Urbonaitė and associate analyst of the Vilnius Institute of Political Analysis Matas Baltrukevičius.
There may be no more strategic decisions
– First of all, I would like to start with the first question – what will that political season be like, considering that we are living in conditions of a special crisis?
Although crises in recent years – from COVID-19, illegal migration, the war in Ukraine – are nothing new, this one is special because it affects everyone individually and collectively as a state.
How does everything look against this background, Mr. Baltrukevičius?
M. Baltrukevičius: We'll just have another political season of firefighting.
Of course, it can already be seen that the essential issue will be the price of energy, the heating season is starting, the initial plans of the Government, how everything should look like at the strategic level, have been approved.
Again, we see that it is very real that it will be at least the third time in the history of Lithuania, when the terms of office of the right-wing people will be mostly related to the fact that the financial period is difficult.
If what is being considered now will be implemented in the end, then the basic social sensitivity is sorely lacking in that plan, as it primarily looks at the fact that institutions save money, and, for example, the fact that people who will work from home, electricity, water bills it will rise that not everyone has the right conditions – then such things are reviewed again.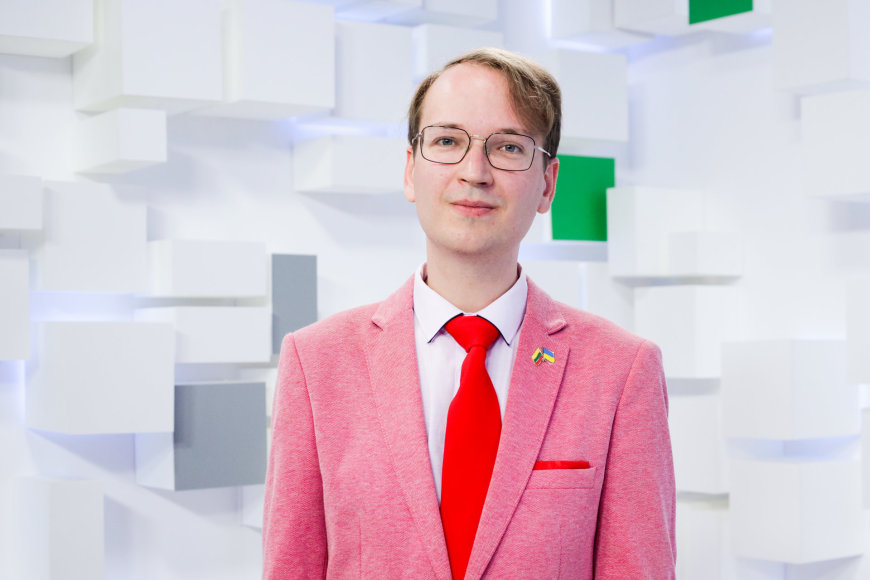 Aivaros Žydelios / 15min photo / Matas Baltrukevičius
I think that there is no need to expect some big strategic decisions, some such things that would create such a more positive legacy of this Government, so that we can say about the decisions of this session that yes, we will remember the Government because of this, after all, it will be time to put out fires.
– Would you agree, Mrs. Urbonaite?
R. Urbonaitė: Unfortunately, I have to agree. "Unfortunately" not because there is somehow something wrong here, but I remember very well when Ingrida Šimonytė said more than half a year ago that this autumn session is the last session.
The last session was for reforms that the Government had programmed for itself, defined and which were set as priorities when the Government started work.
Now we see – the Government submitted 96 projects.
It is true that most of them are difficult to evaluate for now because they are simply not yet registered. We don't see their content.
But the announced, let's call it, trailer, where the priorities will be, that's what it is – the budget.
The budget that needs to be drawn up, as my colleague mentioned, in light of the overall very, very deteriorating socio-economic situation, because the economic challenges of electricity prices are also affecting people's social lives, because of the need to organize aid packages and so on.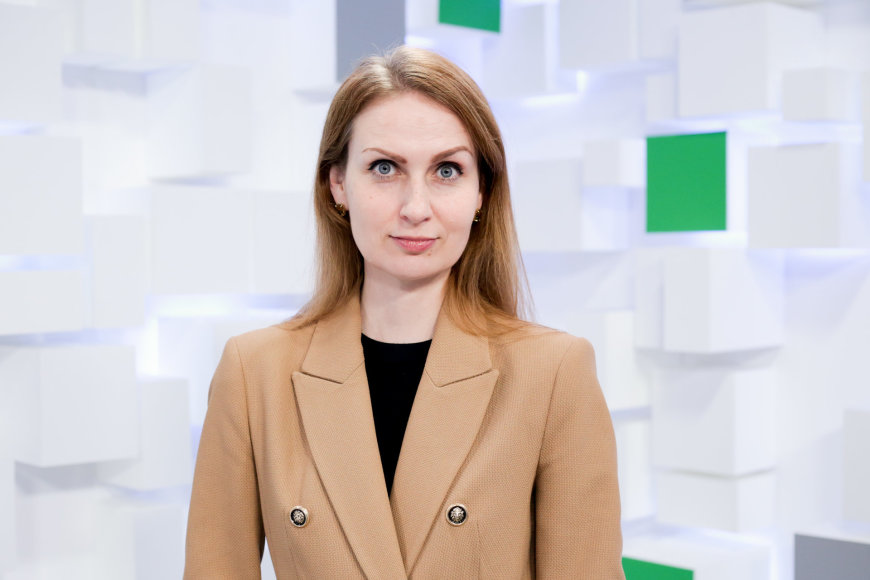 Aivaros Žydelios / 15min photo / Rima Urbonaitė
This is where we will see really huge tensions, but I am afraid that the strategic decisions that could possibly have been taken will no longer be taken.
I'm afraid I'm wrong, but as far as I've been looking, I haven't seen such a thing as, for example, the reform of the tax system.
– Minister of Finance Gintarė Skaistė mentioned that there will be no tax changes yet.
R. Urbonaitė: We see what is. And what does that mean?
This means that if we resist the fact that I.Šimonytė treated that this session is the last, then we define this session as a firefighting session.
The program, to be honest, is even so late, from what the Seimas Office uploaded to the Register of Legal Acts this morning – I am not entirely sure whether it has been completed completely – but it must be admitted that there cannot be very optimistic forecasts, we should not expect major revolutions .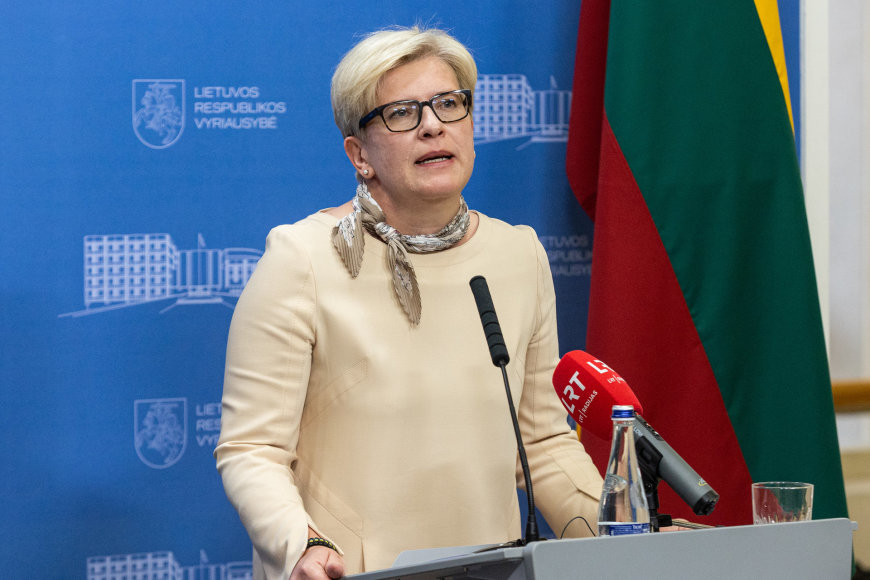 Paulius Peleckis/BNS photo/Ingrida Šimonytė
Most of the attention will probably be paid to the restructuring of the civil service, a little more to the issues of hospitals, the provision of medical services, too many changes are not predicted in the education system either, it is more focused, for example, on additional testing of students and the like.
So that there will be nothing revolutionary, there will be no great progress. The overall situation forces us to put out fires because tensions are rising and tensions must be tried to be defused.
– And how is it possible to alleviate these tensions, is it possible? Bearing in mind that when the Government announced that certain compensations due to the increased electricity prices, as well as due to the costs of the heating season, would be compensated to the residents, the business immediately also started to say that it is also extremely difficult and needs some new additional support measures.
Again, politicians from the opposition say that one-time payments should be provided for. The presidency said that maybe the fixed tariff for electricity should not exceed 24 cents and so on.
How, Mr. Baltrukevičius, in your opinion, is it possible to reconcile it or not at all?
M. Baltrukevičius: In general, the budget and its adoption will be complicated this year, because everyone will try to be as generous as possible, everyone will have their own different visions, who needs the money the most, what is the expediency.
I think it can be reminiscent of what we saw in the last year before the Seimas elections, when everyone tries to maximize their generosity – only precisely because now objectively and the people themselves feel that really sharp deterioration of the economic situation, uncertainty about the future, because of how will continue.
On the other hand, again with the collection of state revenues – well, inflation is not such a bad sign in general, because money is still being generated, it's just that there are really big battles ahead about how best to spend it.
And it seems to me that it is important to be able to communicate every crisis by speaking exactly through that line, why we found ourselves in the situation we are in.
Let's say, in this case, the Government may have a difficult time due to the liberalization of the electricity market. Because the process itself is really, especially from the communication side, very poorly managed.
The story of "Pearl" is very unpleasant. And the liberalization coincided with the war in Ukraine, which provoked the whole crisis.
And then you can't just stand calmly in front of the cameras and say: liberalization has absolutely nothing to do with it, without even delving into how much that influence is real, because that would probably require separate calculations, some kind of simulations, how, say, prices would look like now, if there was no market liberalization, only the consequences of the war in Ukraine, we just have to focus, because the war, we still live better than in Ukraine, let's be civil, support the Ukrainians, well, let's settle those accounts.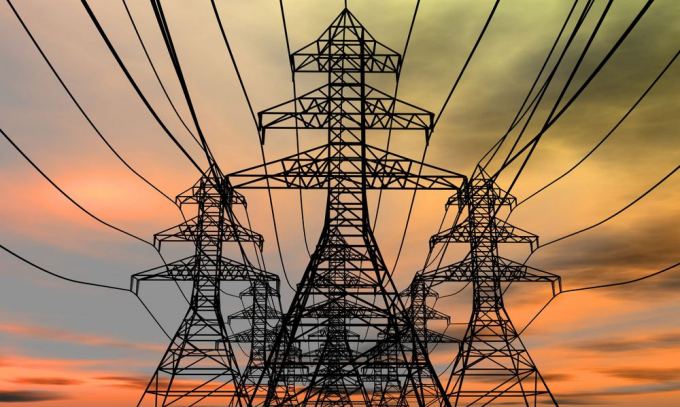 123rf nuotr./Elektra
But now there is another background, which is very important for people, so you can't put everything on the war in Ukraine so that the society can bear it at least for some time.
– Mrs. Urbonaite, in fact the Government is a starting player, let's say, in this process – it is the one that prepares, initiates, submits projects to the Seimas.
And, as M. Baltrukevičius mentions, there is a crisis again and the Government looks bad again, let's say from the communication side. But it also receives criticism in this particular situation for being sloppy and not making timely decisions. The opposition, recalling the promise to negotiate, criticizes the disagreement and so on.
What does the Government's activity look like in this background? Why keep stumbling when the crisis was indeed seen from afar, but it seems to have hit unexpectedly?
R. Urbonaitė: Another thing is that this is not the first crisis and one could get used to that crisis communication or, in other words, one could already derive a model of how it is best to communicate when there is a crisis.
Because in terms of experience, it was so much that you wouldn't wish it on your worst enemy, right? But what is now, again, I see some pauses.
What is wrong? When you make pauses in communication, someone else fills those pauses. And then you run after the train and try to make excuses.
But the biggest problem is that trust is already undermined. In other words, there are already doubts whether you missed something or did something wrong.
Special offer
*Additional operator service fee is included when paying by phone. Meanwhile, paying by bank card will not cost you anything extra.
Subscribe
Login
or log in with
Enter your mobile number and we will send you a code
We have sent a code to the mobile phone number. Enter it
---
Source: 15min.lt – suprasti akimirksniu | RSS by www.15min.lt.

*The article has been translated based on the content of 15min.lt – suprasti akimirksniu | RSS by www.15min.lt. If there is any problem regarding the content, copyright, please leave a report below the article. We will try to process as quickly as possible to protect the rights of the author. Thank you very much!

*We just want readers to access information more quickly and easily with other multilingual content, instead of information only available in a certain language.

*We always respect the copyright of the content of the author and always include the original link of the source article.If the author disagrees, just leave the report below the article, the article will be edited or deleted at the request of the author. Thanks very much! Best regards!
---