Suara.com – PSSI Chairman Mochamad Iriawan said FIFA would come to Indonesia in September 2020 to review the six stadiums used for the 2021 U-20 World Cup.
"FIFA will go to Indonesia in September 2020," said Iriawan to Antara in Jakarta, Friday (3/7/2020).
PSSI proposed six stadiums to FIFA as the venue for the U-20 World Cup matches next year, namely the Bung Karno Main Stadium in Jakarta, the Jakabaring Stadium in Palembang, the Si Jalak Harupat Stadium in Bandung, the Manahan Stadium in Solo, the Gelora Bung Tomo Stadium in Surabaya and Captain I Wayan Dipta Stadium in Gianyar.
The six stadiums have received approval in a limited cabinet meeting chaired by President Joko Widodo on Wednesday, July 1 last.
PSSI confirmed that the six stadiums had been informed by FIFA. This coordination is important because PSSI made changes to the U-20 World Cup stadium.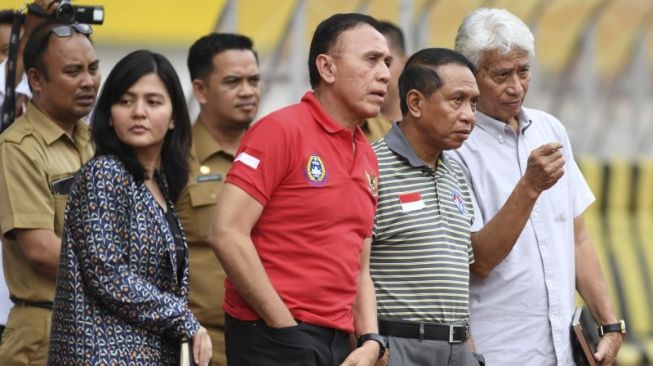 Previously, in a letter dated April 14, 2020 signed by FIFA's Chief Tournaments and Events Officer, Colin Smith, FIFA recorded that the location of the U-20 World Cup stadium was Jakarta (Gelora Bung Karno Main Stadium), Bogor (Pakansari Stadium), Yogyakarta (Stadium Mandala Krida), Surakarta (Manahan Stadium), Surabaya (Gelora Bung Tomo Stadium) and Bali (Captain I Wayan Dipta Stadium) in accordance with the proposal to host the U-20 World Cup by PSSI.
That is, with the determination of the six newest stadiums, there are two stadiums that were crossed from the previous list, namely Pakansari Stadium and Mandala Krida Stadium.
According to Mochamad Iriawan, the change was made for several reasons such as the situation in Yogyakarta which is prone to the eruption of Mount Merapi.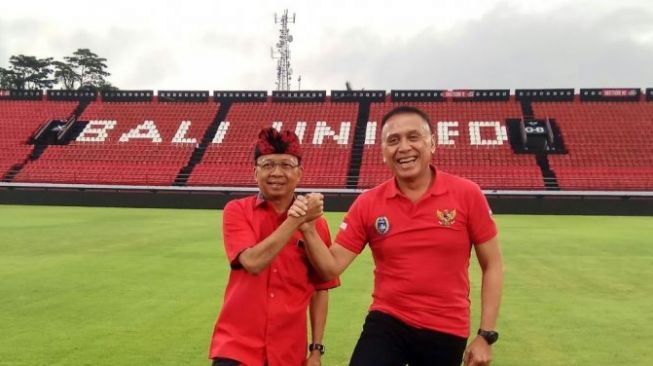 "FIFA asked about Mount Merapi. That is a note because we cannot predict when an eruption will occur," said Iriawan.
At the moment, the government's and PSSI's concern is the construction and improvement of the training field around the stadium where the match is held.
FIFA does require that there are five fields or stadiums for the training ground of the team and referees around the stadium where the match is located.
"Some stadiums already have good training facilities, especially in Jakarta. Others will be prepared especially in Bali," Iriawan said.