The various summer activities are a fertile ground for the children's injuries, scratches and cuts. No matter how hard we try to keep them safe and secure, it is impossible to prevent cuts, scratches or abrasions that toddlers and children get from time to time. It is therefore very important that parents and other caregivers like grandparents understand when to seek medical attention and how to treat themselves with minor skin injuries.
Slight cuts and scratches, which are among the most common injuries in the summer, can be treated without the need to consult a doctor, but there are situations that can warn of danger. If the area of ​​injury for example was exposed to metallic materials (such as nails or rusty screws) a doctor should be consulted to rule out the possibility of tetanus. This is true even if the injury is deeper or it is an injury to the facial area, and especially to the eye or mouth area. There is no place for home care here and certainly not for self-care.
In addition, if you develop a fever, panic, signs of excessive panic or severe pain after the injury, you should not take unnecessary risks and go for a doctor's examination.
Some herbal and natural remedies conflict with prescription drugs, and on their own they can even cause poisoning and side effects because of their active ingredients.
Coffee or turmeric to stop bleeding?
This bleeding is stressful, but should be stopped by applying pressure using a pad. Black coffee or turmeric do not help at all in this thing. They make us a problem later when we come to close the cut. We have to wash the black coffee out, and it is very difficult to get small grains of coffee out of the wounds. It is also very unpleasant for the child and takes quite a long time. If grains of black coffee or turmeric remain in the wound, they may be a source of infection later on. It is undesirable and even harmful.
If there is bleeding – start applying pressure. Stop the bleeding by applying pressure to the area with sterile gauze or a clean cloth for five minutes. If the bleeding continues even after the pressure is applied, the child's doctor should be contacted.
Toothpaste for burns?
Did you bake them together? The child was burned? Should I put toothpaste? Unequivocally – no. When we have a burn, we seek to give a quick balm. The balm is to take off clothes soaked in hot liquid and rinse with lukewarm tap water. It both relieves the pain and also reduces the extent of the burn. When the heat is still dissipating on the skin, it continues to cause burns. If the burn is more significant, consult a doctor or nurse and get treatment. If the burn is mild and a dedicated burn ointment should be applied, a honey-based product can help treat a mild burn. A gel-based product like Flamigel provides a solution for both moisture and reduces pain.
Urine to treat a burn caused by a jellyfish?
Many will probably take their grandchildren to the sea and there they will encounter jellyfish. There is a myth that it is good to put urine on it. The logic behind this is that acidity breaks down the venom. This is not so true about the jellyfish we have in the country and some claim that the use may aggravate the burn. Therefore even the less embarrassing acidic alternative – vinegar – will not help here.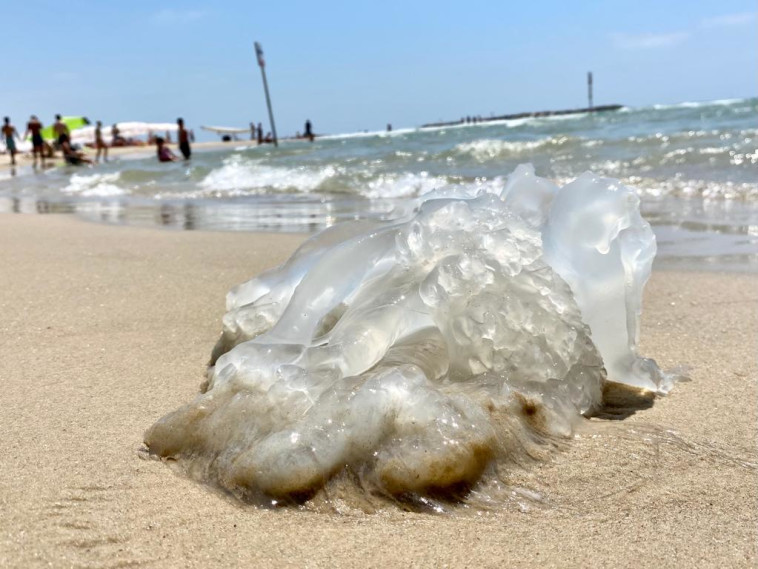 The recommended initial treatment is to first remove the visible jellyfish arms that have adhered to the skin (using a dry stick or tweezers) and rinse with water (preferably seawater) for 20 minutes to remove the residual stinging cells.
Actions to avoid:
Rubbing and / or applying pressure to the area of ​​injury.
Alcohol use.
And urine and vinegar we have already mentioned.
In cases of severe allergic reaction or damage to the eye area, seek medical attention immediately.
Burning a jellyfish is like a burn and so is its treatment. If it is a slight burn, you can apply a gel to soothe the skin, such as aloe vera gel or pencil. Using a product designed for mild burns such as "Flamigel" will help heal the burn in addition to the cooling and analgesic effect.
Leave a wound exposed to air to dry?
Although not a grandmother's remedy, but a myth that is common in many homes, and it is important to refute – do you know that they say that it is worth leaving the wound to ventilate? So it is, that dryness is not good for a wound. In fact, a dry environment can slow down healing. On the other hand, a humid environment contributes to healing. Another point is the entry of contaminants – a dressing prevents the entry of contaminants and dirt into the wound.
Some of the ointments available today for treating a superficial wound not only help in faster healing but also provide moisture. Using a secondary dressing – a band-aid – will retain moisture and also prevent the entry of contaminants.
Using an antibiotic ointment?
Another point that is not really a grandmother's remedy but common in many homes – the use of an antibiotic ointment, the one left over from previous treatment for a real infection. The rationale – prevention of pollution, in practice – a mistake, for several reasons:
Antibiotics do not treat or aid in wound healing (unpolluted). Other creams on the market yes.
Wound infection that requires antibiotic treatment depends on the amount of bacteria, their violence and reproduction. As long as there are no classic signs of infection in the wound, no antibiotic treatment is needed.
In an uninfected wound there is no need to use antibiotics. Unwise use contributes to antibiotic resistance. If a wound infection is suspected, consult a doctor and only a doctor can prescribe antibiotics.
You can put Flaminal, Ravmil Blem and also Flamigel – all of which help heal the wound and also contain an antimicrobial component – that fights and prevents the culture of contaminants without creating antibiotic resistance.
In general, it is important to pay attention today to preparations that may be effective in treating the injury but are harmful in another way. Improper use of antibiotics can contribute to bacterial resistance and can also damage healthy cells.
It is advisable to avoid the use of iodine, alcohol or antiseptic solutions that burn on open wounds because it may be unpleasant for the child. But it is also known today that in addition to damaging the bacteria, they also damage the deficient tissue and regenerating epithelial cells, which are important for the wound healing process and this delays its recovery.
There are safe and painless antiseptic solutions on the market today, such as Prontosen. There are also creams designed to treat burns and wounds that can lead to resistance and toxicity to healthy cells. For example silver ion based products.
In conclusion:
When you are with the children at home or before the grandchildren come to visit, you should be equipped with an updated first aid kit that includes a disinfectant, a product for the treatment of superficial wounds and a dressing.
In addition, there should be painkillers – it is important to ask the parents what preparation they are using and what the dose is.
It is also advisable to find out the weight of the child for extra safety in cases where they will need to be treated where the dose depends on weight.
Today there is a greater awareness not only of the effectiveness of the product but also of its safety and the quality of life in its use. And this is an even more important point when it comes to children.
The author is a registered nurse on behalf of CWT
---
Source: Maariv.co.il – סגנון-לייף סטייל by www.maariv.co.il.

*The article has been translated based on the content of Maariv.co.il – סגנון-לייף סטייל by www.maariv.co.il. If there is any problem regarding the content, copyright, please leave a report below the article. We will try to process as quickly as possible to protect the rights of the author. Thank you very much!

*We just want readers to access information more quickly and easily with other multilingual content, instead of information only available in a certain language.

*We always respect the copyright of the content of the author and always include the original link of the source article.If the author disagrees, just leave the report below the article, the article will be edited or deleted at the request of the author. Thanks very much! Best regards!
---