Based on materials Android Central
Once a certain fruit company used a catchy slogan, trying to prove that its approach was the only true one. "There is an app for this" – this phrase meant more than it seemed from the endless commercials. It meant that, despite the fact that the iPhone was far behind the functionality of Android smartphones, the applications available in the App Store could easily make up the difference.
These days, iOS is essentially the same Android, only in profile. This is a reality that is becoming more and more obvious every year. At least iOS 16 brought new features taken from Android, the same story repeats almost every year. Sometimes these are the features that Google thought weren't suitable for its best smartphones and therefore were abandoned a few years ago. And sometimes Apple's efforts are crowned with another iteration of Google's invention, just with a better implementation.
However, in most cases, one wonders if anyone will ever use a significant portion of these features more than once. No, we're not talking about useful "passive" features like improved voice recognition or haptic feedback in software keyboards. This refers to things like 3D objects on maps, widgets on the lock screen, and the clumsy SharePlay feature, among other things. All this is great, but does anyone really care? It can be argued that it is not.
A bloated OS instead of a bunch of apps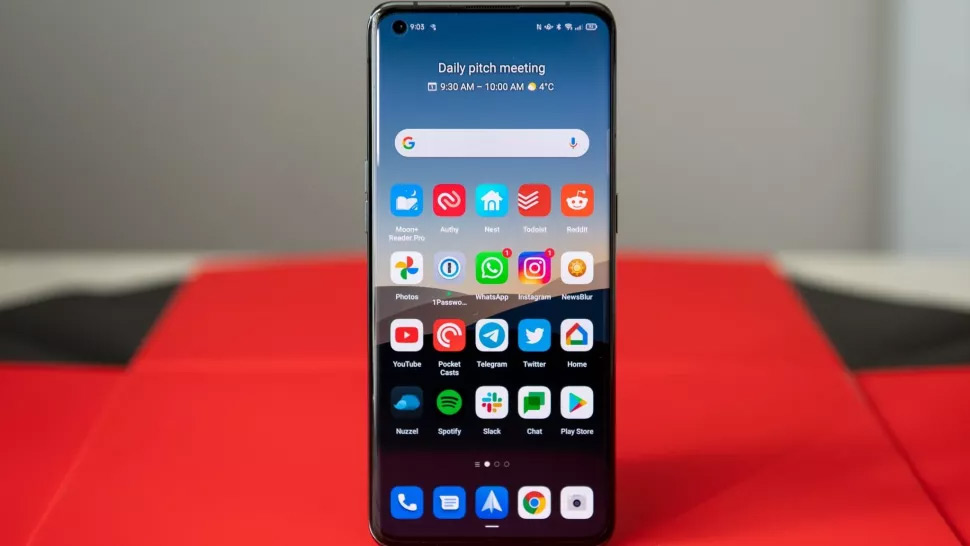 There was a time when extending functionality was discouraged. Companies like Samsung have often been criticized for adding too many features that smartphone owners would never use, even if they could be useful from time to time. So where did the desire to shove all this stuff into the OS itself come from? Wouldn't that lead to inevitable bloat?
To a large extent, this is what happens. Adding additional features to the OS only makes development more difficult. It introduces more variables when creating an update, thereby increasing the chance of bugs every time major changes are made to the OS. Last year, we wondered if Android 12 was too buggy late in the beta program. And we can assume that the main fault lies with those who started a large-scale visual processing of a fully functional OS.
So why has the paradigm changed? The most educated guess—or perhaps better said "hypothesis"—is that companies like Apple are tired of hearing "my phone can't do that" when users compare their handsets to the latest Android smartphones.
Looking at Apple's Live Text, an iOS feature that lets you translate typed text using your phone's camera, you realize that you can do the same with Google Lens on any Android smartphone for almost a decade. But it doesn't have to be done by the operating system. The idea is that adding these kinds of features to the OS increases the reach and increases the likelihood of using the feature compared to how it is used when it is in a standalone application. After all, you still have to navigate to a sub-menu in the camera or gallery apps to find any of these features, and it would be strange if most users find this to be some sort of inconvenience.
In any case – especially when it comes to the iPhone – the idea of ​​adding too many features is counterproductive to the image of a "simple" phone. The reputation of the iPhone, in particular, has always been based on being an easy-to-use device that "just works" when you need it.
Jitesh Ubrani, IDC's global device tracking manager, disagrees. He says that "for many consumers, having additional features built into the OS is ideal because it provides a seamless experience." In other words, even when you may have to dig around to find a feature (if you know about it at all), it's better than looking for and downloading a standalone app.
However, Ubrani believes that even with all the many features built into the OS, there is room for individual applications. He notes that "an example would be using Expedia to pay fares instead of using Google Assistant or Google search to find the best fare." However, in such situations, people rarely use any one application in search of the best price. They compare at least a couple of sources to find the best deal.
Given the power and amount of storage and RAM in today's phones, the negative aspects of preinstalled junk in the past that made a device run slower and feel sluggish is no longer a problem. What seemed like a "bloated" OS is no longer perceived as such.
More features – more sales?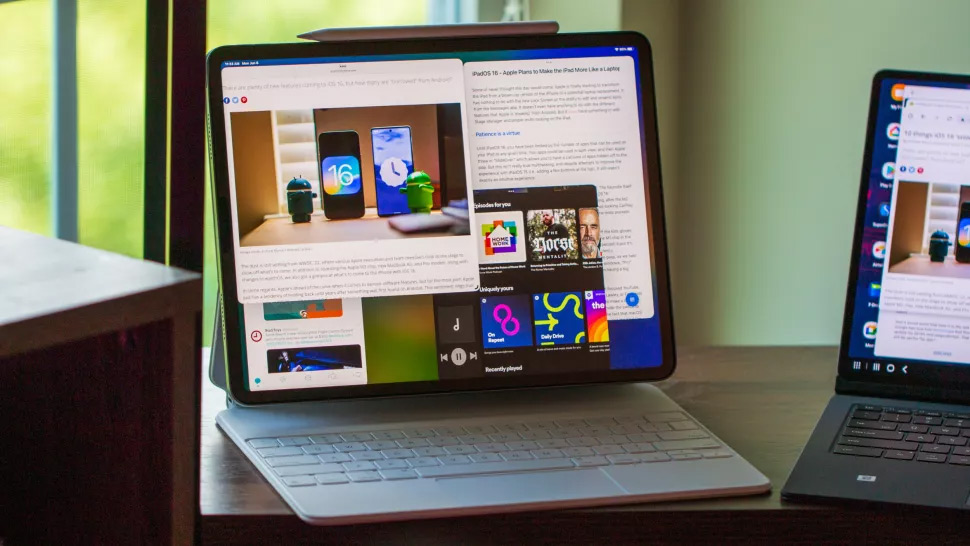 Among the many reasons why feature bloat gets out of control is the annual cycle of a product. Now that smartphone development has stalled somewhat in hardware innovation (this is true for everything but foldable devices), companies need to focus more on smartphone software to keep users engaged. Most of the new features still appear on older smartphones these days, but some of them are only available on the latest models. Manufacturers have to be careful about implementing such features. There needs to be a balance, because people who are going to use their current device longer don't want to feel left out. Ubrani notes that "the smartphone market is mature, so most new phone purchases involve replacement [аппарата]not with a specific feature that someone would like to upgrade."
Considering that IDC tracks smartphone sales and primarily the reasons why consumers upgrade smartphones, this seems reasonable. For example, with the release of the Galaxy S22, Samsung used a new device to launch a new version of its One UI and then rolled out those updates to older models in a relatively short period of time. This is a great way to encourage the purchase of new smartphones by those enthusiasts who do not want to wait for an update, and at the same time not disappoint users who plan to live with the same device for a long time.
In the case of Apple, the constant focus on adding features in order to attract power users who have long preferred Android, seems to be paying off in retail in the US. It's not enough to attract everyone, but a notable number, according to a recent survey by Android Central, are considering switching after the announcement of iOS 16.
However, Ubrani says that "smartphone sales have risen because of increased penetration" and not because people are buying new phones to get a specific feature. This means that more people are buying smartphones, not that the same number of people are buying more smartphones. He notes that a rare example of people buying a new smartphone because of a certain feature was "the release of the iPhone 6 with a larger screen."
However, it's still puzzling how often people actually use all the new features on the phone. Apple went out of its way last year to showcase the cinematic sharpness of the iPhone 12's camera, but how often do you see people using this mode on their social media or everyday video shooting? Have you seen at least one example of real use?
Don't get me wrong, extra features are great, especially for geeks and power users, but often these features are so hidden that they're hard to find, even if you're actively looking for them. Take, for example, Samsung's swanky photo editing tool, which can help restore priceless family photos, even badly damaged ones, in particular.
As they say, don't look a gift horse in the mouth, so why not enjoy new features and try to do something interesting with your phone. The strong emphasis on new features seems strange.
And here again we all come to the same conclusion: instead of multiplying electronic garbage with each annual cycle, it would be better for companies to focus on improving the durability and quality of service of their devices. And when it does, it can be guaranteed that the features become much more important to consumers who want to see what they will have to deal with for a long time.
How important are new features in your smartphone to you? Which one would make you think about upgrading your device? Or is there an app for everything?
---
Source: Mobile-review.com — Все о мобильной технике и технологиях by mobile-review.com.

*The article has been translated based on the content of Mobile-review.com — Все о мобильной технике и технологиях by mobile-review.com. If there is any problem regarding the content, copyright, please leave a report below the article. We will try to process as quickly as possible to protect the rights of the author. Thank you very much!

*We just want readers to access information more quickly and easily with other multilingual content, instead of information only available in a certain language.

*We always respect the copyright of the content of the author and always include the original link of the source article.If the author disagrees, just leave the report below the article, the article will be edited or deleted at the request of the author. Thanks very much! Best regards!
---