Avraham Hostels and Torres bring the hostel challenge to the Israeli audience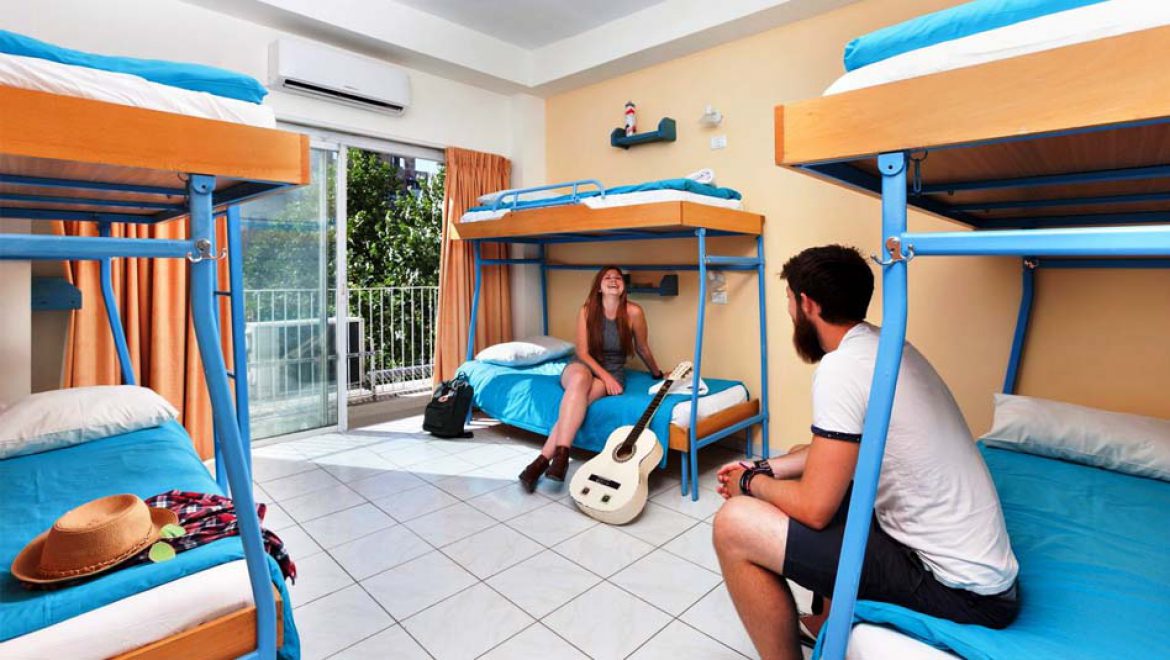 Nice rooms in Abraham Hostel Jerusalem. Photo of bud Hefner
Abraham Hostels and Torres, who were among the key players in the independent tourism revolution of the last decade, and have made hostel culture an important component, with an impressive volume of activity in the incoming tourism basket in Israel, are now launching another revolution: the face of the Israeli tourist. Two basic assumptions were the outline for adapting the product to the Israeli tourist: the first – that Israelis of all ages sleep in overseas hostels, and the second – that this year there will be less overseas travel than usual.
All it takes is to connect the Israelis who are already in good spirits with the reasonable and appropriate prices for each pocket offered by Abraham Hostel. Some of the rooms were adapted to the Israeli audience: more family rooms compared to the supply to the international market, which was based on more common rooms for a young audience. In light of the Ministry of Health's restrictions, breakfasts will be offered in nearby restaurants and not only in the hostel's shared kitchen, as well as tours and activities related to the community in which each hostel operates. In the spirit of Avraham Avinu, we created a special product called "The Khan" – designed for an independent group looking for a complete room for themselves.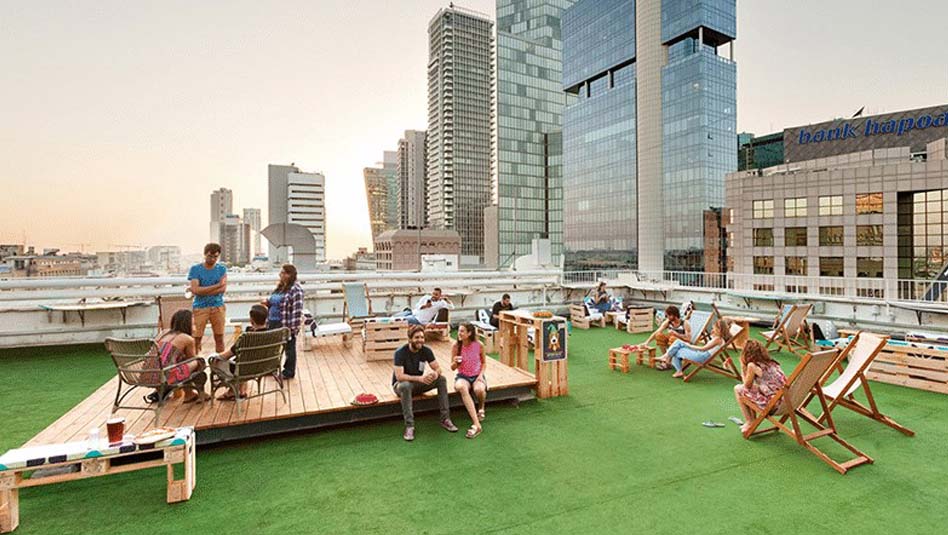 Activities in the public areas will include activities such as shows, rooftop bars, meetings with filmmakers and artists and more, and alongside the lodging and meeting, tours will also be offered to the communities closest to the hostels. And those who will not forget this time out on the trip are the animals, so no sitter fishing is needed, and the best friend is welcome to join! (Tel Aviv and Jerusalem only). The outstanding innovation of the group is the provision of new family rooms and extra large rooms for groups:
Tel Aviv Hostel – Grand Family Room for a couple + 4 children, starting at NIS 565. And if you are a group, or a large clan, you can sleep in the rooms of Khan Abraham (over 6 people), starting at NIS 860 per room.
At Abraham Hostel Jerusalem – Grand Family Room for a couple + 4 children, starting at NIS 540.
And a room in Khan Abraham for a group or a very large family (over 6 people), starting at NIS 640 per room.
Fawzi Azzar Nazareth – Family room, starting at NIS 515, including breakfast.
And what else to do on vacation in Abraham Hostels? A variety of Abraham Torres special activities and tours for guests: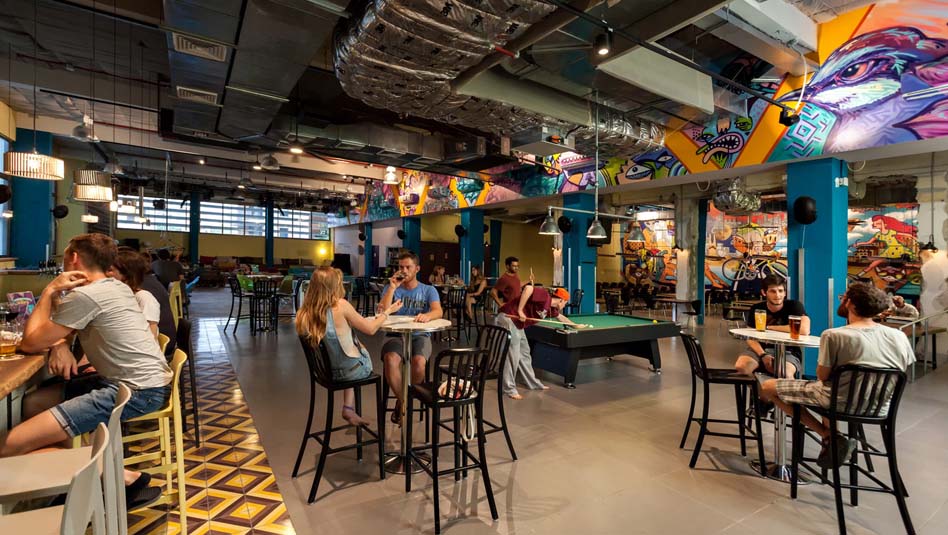 Vacationers at Abraham Hostel Tel Aviv are offered:
Creation in the urban space for the whole family.
Sustainability tour and urban agriculture at Dizengoff Center.
Tasting Round – Levinsky Street and Florentine Neighborhood.
Tour of Tel Aviv graffiti early bars and more …
A separate wing for dog owners and their next dogs to relax.
Chill evenings on the roof.
Alternating exhibitions of Israeli artists in the basement gallery.
Vacationers at Abraham Hostel Jerusalem are offered:
Old City Running Tour.
Tour of ultra-Orthodox neighborhoods.
International Tasting Round.
Jeep Tour – Judean Desert.
Yoga on the roof.
Evening music by local artists on the roof.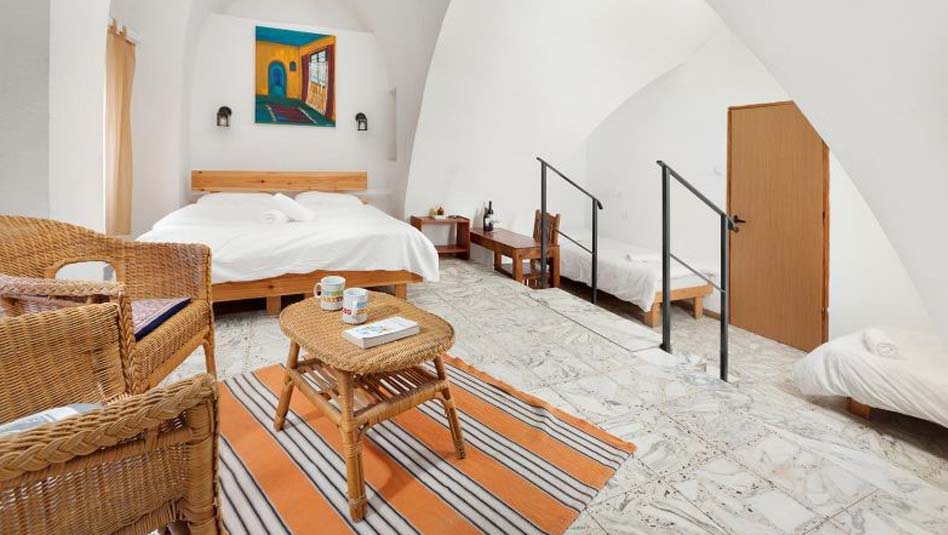 Guests at Fawzi Azar Nazareth are offered:
Nazareth Market comes to life – a walking tour of Nazareth: the market, the Old City, the cafes, and a special glimpse of the churches and the mosque. Vision and Inspiration Entrepreneurship with Maoz Yanun – Invite you to hear first-hand the story of Maoz and the story of the first hostel in Nazareth. Jeep Tour around Nazareth and the Lower Galilee – The tour will be private for family or friends, and will take you to magical corners of Galilee nature.
Prices:
Grand Family Rooms up to 6 people in a room for a price ranging from NIS 85 per person.
Generator 12 group rooms for NIS 80 per person.
Starting at a price of 80 per person in a group room.
Starting at a price of 320 for a double room in the middle of the week.
Starting at NIS 85 per person in an extended family room for up to 6 people.
Shortened address for this article: https://www.ias.co.il?p=107997