In December, the KION online cinema premiered the comedy series "Two". The scriptwriter, as well as the performer of one of the main roles was Yevgeny Kulik, as an actor widely known for the projects "The Island", "I am losing weight" and "Tolya-robot". In an interview with RT, Kulik spoke about the new series, work on the eighth "Yolki" and the production of his own films. He also gave advice to aspiring YouTube bloggers and explained why he does not consider his job to be a job.
– Congratulations on the premiere of the series "Two".
– Thank you! I just look at the reviews.
– Well, how did your expectations come true?
– Yes, so far everyone is writing that the series is a cannon.
– Great. You were the author of the idea, right? Where did you get the idea for this show at all? Why exactly such a topic – how to make money? And why exactly plumbers are at the center of the plot?
– Look, we first shot a short film about two guys who are trying to sell the found prohibited substances. Then we got a call from KION and asked: "Do you guys have any TV series?" We answer: "Look at this, please. Let's say it's a pilot. Do you need such a series? " They say: "Yes, come on, cool!" So we started writing. But the heroes in the short film were a little impersonal. And when we started thinking about who these characters could be, we wanted to make them as "everyday" as possible. That is, you go out into the yard and you can meet some such person. He is close to you, you know who it is.
I often saw the guys in the yard in orange vests with the words "ZhEK" written on them. They even had some kind of tube, kind, lovely. We wanted to make the same household, warm, pleasant ones. And comedy is born at the moment when these characters, absolutely not created for crime, find themselves in criminal situations. This gives birth to comedy. But the comedy is not flat. Their living conditions give drama, turn everything into dramedy, and then into tragicomedy. When they are already in their ridiculous and dangerous situations.
– The series is available in ten minute episodes.
– Yes.
– Did you plan to release a full-length version as well? Nowadays, a lot of serials are being released in this short format. And they do something like a movie.
– It all depends on how the viewer perceives these characters. We have such an unusual comedy. Well, I think so. For me it is unusual, maybe, but someone will say that it is quite ordinary.
– And what is so unusual for you?
– I don't know how to talk about it on the fly. The originality, perhaps, is in the presentation: it is not filmed here in a comedic way, but more like a social drama. There is such a naturalism in it, which, it seems to me, is lacking in our modern comedies. It seems to me that it is social drama that gives rise to modern humor.
– It was originally known that in the series you will play the main role? Or was anyone else supposed?
– I already starred in a short film, and when we talked with KION about the series, we agreed right away that I would play one of the main roles. We didn't plan any other characters. Well, we had a tight deadline: there was no time to explain to someone how to play, so that everything would work.
– The main characters choose different ones, including such
non-standard ways to make money. Have you ever raised funds in some unexpected way?
– No, nothing like that. Everything is like people.
– Then where did you get your ideas, how did you come up with these situations?
– In fact, these are classic situations from films. If you look, I don't know, the Hollywood classics about crime … we took some similar situations. But we tried to put absolutely ordinary plumbers in these situations.
Usually in the cinema it turns out as if robbing, raping – it's all easy and simple, and the viewer does not sometimes think about what kind of process it really is. And we tried to put these guys in such situations and show that everything is not at all like that. That nothing is easy, and crime cannot make easy money.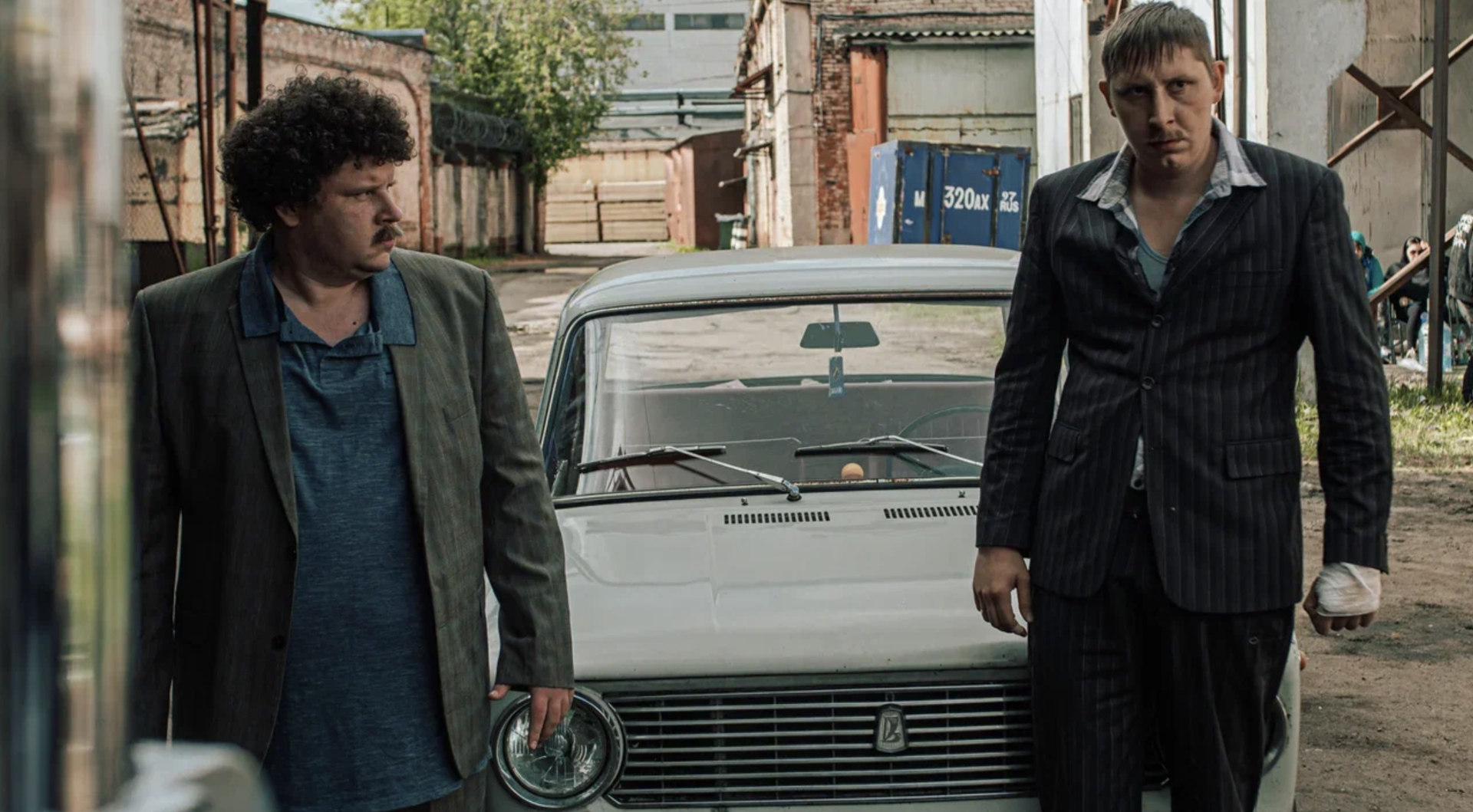 – Maybe you were inspired by some specific films in your work?
– So that we could see something and it directly helped us … I can't name anything. In general, when we held a private show, we were asked to indicate what it was like. And people didn't write what it looks like. There is no exact reference: you know how, for example, you look at Univer and say: "Well, this is just" Friends ". Or you watch Interns and say: "This is the Clinic. There's no such thing. This is a domestic product, invented from scratch.
– As for you and your hero … Can you call yourself an adventurer in your life? Did you do anything very bold or weird?
– I am very afraid of heights. And somehow for filming a movie I jumped from a bungee in Sochi. And I can't even go straight onto this bridge. Because it is made of glass, my legs buckle. And so, an hour after talking with a local psychologist, I jumped off. If you can call it a gamble.
– Probably, if it was so scary! After this experience, have you not become less afraid of heights?
– Not. I started having nightmares. And I realized that I would never repeat this.
– You joined the popular Yolki franchise this year. As an actor and screenwriter. Tell us about it.
– We wrote a short story, sent it to Bazelevs. Bazelevs liked her. They said: "Guys, you will shoot." Here we have shot one short story. About love, about masculinity, about growing up, about courage … The character I have there is probably suitable for my type, from time to time I play like this: a mattress that lives with my mother, who does not have a girlfriend. I tried to present it as unlike my previous characters as possible. I tried to make a new one.
– As a screenwriter, you felt some limitations with the side of the producers or, perhaps, more experienced colleagues?
– There were limitations, which are implied by the very structure and tonality of "Yolok". Probably these are the restrictions. And according to the script, they did not limit us at all. Well, we tried to write right away so that this story was "Christmas tree" – again, lamp, New Year's. Have you looked?
– Eighth "Yolki" no. I stopped somewhere, probably on the third.
– I'm also somewhere in the first place. Well, if you succeed, take a look, too, tell me how you like our story.
– Necessarily. But you said that you wrote this short story right away. for "Yolok". Did you agree with the producers in advance, or was it purely your initiative: wrote, sent – and come what may?
– We discussed with Timur (Bekmambetov. – RT) first draft. He offered us a change there, from which we, of course, were a little stunned. The first draft was completely different. And then Timur said: "Guys, what if you change the main character?" We sat down here because it was necessary to rewrite everything.
And it's so funny. I phoned Timur to discuss the first draft of the script by phone. He says: "Hello, Zhen, I'm in the field now …" I heard that he was still riding on something across the field. "But I," he says, "am ready to discuss history." And still the connection disappears. We are sitting, discussing, and Timur begins to throw up some ideas right on the go. Then, in a couple of days, at his suggestion, we rewrote, changed the main character.
Again, nobody insisted on the Bazelevs. There was a suggestion. They say: "What if you try this?" That is: "We do not insist, but let's try." And we say: "We also do not insist, let's try, let's see what happens."
It is very difficult in the moment to understand how history will change. You have to keep a lot of information in your head, a lot of scenes. And when the main character changes, everything changes. It is impossible to predict whether history will develop or not. Need time.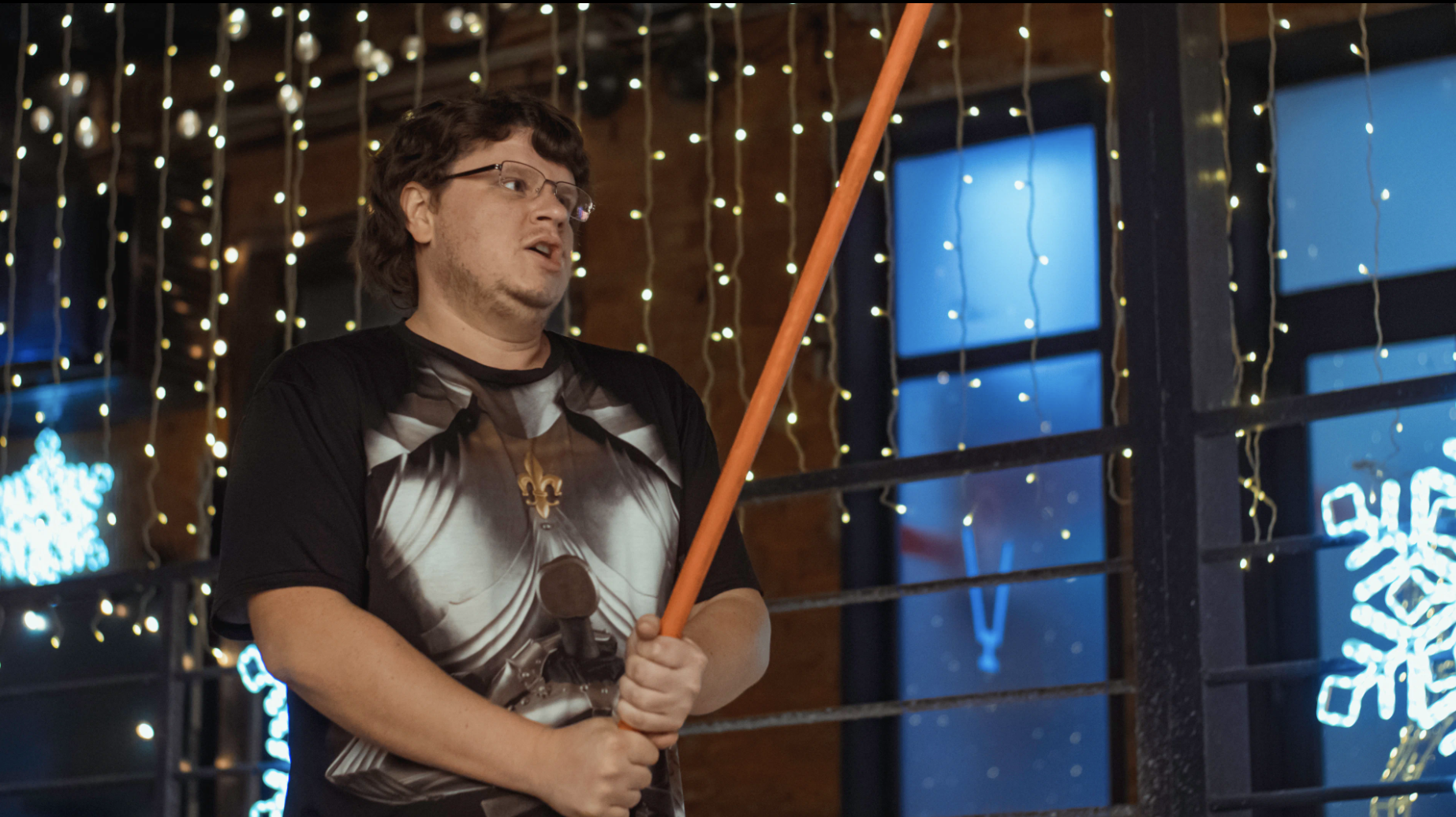 – Lately, you have directly focused on screenwriting activities. Can you call her now your priority?
– Lyosha Nuzhny and I wrote A Couple from the Future. It was interesting for the dramedy to try how to write it completely in the script, walk from beginning to end, understand how everything works, see the result. Understood. And now we will do it on a turnkey basis. That is, our script and our production. So that we do everything ourselves.
– You became famous, among other things, as the author of short comic videos. Are you planning to return to this format? Or everything – went to a new one level and no turning back?
– I do not know yet. Here, I want to see the reaction of viewers to the series. So far, I only read good reviews. But maybe I don't understand anything at all and came to the big cinema in vain? When I understand 100% that the viewer likes my great works, then I'll probably already think about where to move. We must wait, draw conclusions and understand. Well, so far, the comments are encouraging.
– Can you give advice to aspiring YouTube bloggers on how to succeed on the site? What topics, what formats are trending there now?
– I don't follow trends, I can't say. But I can tell you how to fill your hand: you just need to shoot more and write more. And everything will work out. I used to shoot two videos a week. And now I have about three hundred videos.
And this is a very good school. In general, you begin to understand what directing is. It is on short videos that you quickly learn this (well, how quickly – it will take five years!). But you can understand everything.
– And you yourself delved into all this? Or consulted, connected people with experience in initial stages?
– And so and so. In the beginning, I filmed everything myself. Then a friend began to help me – Vanya Shcherbak, director, he studied at VGIK. We started filming videos with him. And I also consulted a lot, and I consulted with Lesha Nuzhny. I asked the opinion of other directors.
– What do you think, are there any topics on which to joke – even on the network, at least in some large projects – in any case is impossible?
– There are probably such topics. But this is also very subjective. I try not to cross the line directly.
– Where is this line for you?
– Hard to say. Maybe I crossed it in this series without realizing it. May be I do not know. But, of course, we try not to joke about things that would be unpleasant for some people.
– Have you ever regretted some jokes? Maybe someone was still hurt, offended …
– I can't tell right off the bat. If someone is offended by my jokes, please do not be offended, these are all jokes! I didn't want to offend anyone with a joke.
– What role does humor play in your life apart from work?
– From what work? I do not work. This is not a job, this is what I get the most out of. From coming up with new stories.
---
Source: RT на русском by russian.rt.com.

*The article has been translated based on the content of RT на русском by russian.rt.com. If there is any problem regarding the content, copyright, please leave a report below the article. We will try to process as quickly as possible to protect the rights of the author. Thank you very much!

*We just want readers to access information more quickly and easily with other multilingual content, instead of information only available in a certain language.

*We always respect the copyright of the content of the author and always include the original link of the source article.If the author disagrees, just leave the report below the article, the article will be edited or deleted at the request of the author. Thanks very much! Best regards!
---