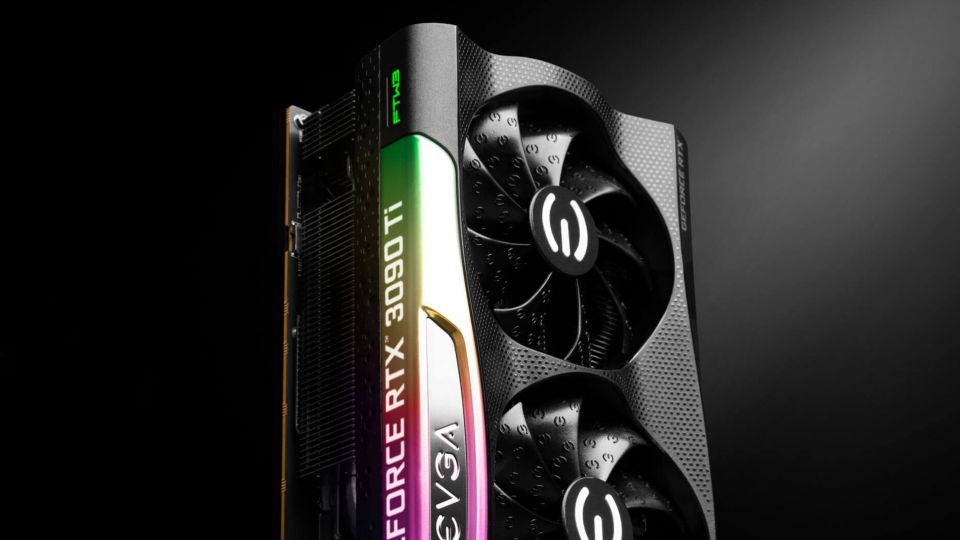 Yesterday, announcements began to appear on Youtube that one of the leading manufacturers of graphics cards, EVGA, which exclusively produced graphics with GeForce chips, is ending the production of graphics cards, because it is no longer bearable for them under the current conditions.
A lot has been said in the videos. If English is not a problem for you, you can play it in the original and ignore the rest of the article. If you're not doing so well, you can read on.
I told myself that I would not just make a summary or some kind of summary, so as not to shift the entire tone elsewhere just by what I will pay attention to and what I will leave out (because I am sure that there will be plenty and enough of such articles on the Czech internet), but I will take it sakumprat as it lies and runs. The video is already second-hand and third-hand information, I don't have to make fourth-hand information out of it yet.
Both Gamers Nexus and JayzTwoCents are long videos (at least for translation), so I won't go into both. I'll try to translate it from JayzTwoCents, if it's a huge success, we can try to go back to the other one in time, but I don't think it's strictly necessary (and it's also more complicated, it's longer, and interspersed with commented images).
The translation will be a little looser, because sometimes I had the feeling while watching that it was like rewriting the speeches of Andrej Babiš, who also gets a bite of an idea, in the middle of a sentence he realizes that he doesn't want to bother with it, or he doesn't want to waste time and won't chatter , cuts it off and runs away. And some of the information that is heard in the video is not accurate, it is rather a looser narration, moreover, purely from the point of view of one side of the "dispute", so what is said is not some kind of dogma. And I don't claim that the translation should be flawless either, so if you see something where I have changed the meaning with a bad translation, feel free to correct it in the discussion.
And it's quite long, so if you don't feel like reading the text noodles, I definitely recommend opening the article in Edge. In the menu at the top right, you can use Read text to have the page crunched into spoken form by the computer while doing something else. And I'll give the word to the author of the video.
EVGA has been in the graphics card market and industry since 1999. The company has been around since about 1999, about as long as Nvidia itself. In fact Nvidia and the partnership had already in the early days before the era of Voodoo and 3dfx…
…
A few of us were invited to a very secret meeting a couple of weeks ago…well, it wasn't so secret, there was an embargo on when we can release this announcement and you'll see other channels talking about it. We were invited to this meeting and had no idea what was going to be discussed. I personally speculated about it, we had the conditions of no cameras, no recording, just nothing, it was very much like we were going to the White House, I had no idea what was going to happen. So I speculated, I thought that EVGA would start making AMD graphics cards because we see that EVGA makes motherboards for AMD, so what will we find out… In the caption you can see what we found out. We went in completely blind, having no idea that what was to come would be the announcement that EVGA would no longer be making the 40 series graphics and then its next successor, EVGA completely ending its business partnership with Nvidia.
To move along, it's important to note that this was a direct meeting with the CEO of EVGA, his name is Andrew, by the way, I'll refer to him as Andrew because I don't want to mess up his last name. It was quite a long meeting, we talked about a lot of things, and I felt like most of it came down to trying to convince him not to do it, but… well, the key thing is that the notes and things I have here… I'll to hold them because I want the information that comes out to be correct. It's important to note that as we're reporting on this now, there will be a lot of phrases like "allegedly," "according to," and the like, because I'm not privy to first-hand information, but it's all second-hand or third-hand as it is from my position. rendered by EVGA.
Exactly, the relationship between Nvidia and EVGA has been strained (note what I haven't mentioned yet, this isn't the first time I've heard something like this, this isn't the first time I've heard AIB openly say man, let me tell you, it's rough, it's a rough market, sure, but it's rough being a Nvidia partner). The reason is that Nvidia is very, very strict about what programs they have. By programs I mean what it's like to be an AIB – add-on card manufacturing partner. EVGA and every other AIB is in the business of making and selling graphics cards that they build using Nvidia architecture designs, but Nvidia has a very strong position in terms of what brands can afford.
Do you remember the days when we used to see crazy dual card cards like the Mars, I think it was something like the 960 Mars (note AV: he probably meant it ROG Mars II based on GTX 590)
Nvidia did not prevent such things back then. Today, Nvidia is the one who put a stop to similar products. Remember the days when graphics card manufacturers other than the current ones could add memory and make their own versions with more memory capacity… and again, Nvidia put a stop to that. Nvidia very strictly monitors the range of card parameters in which partners can move.
If you will, I'm convinced it's killing the hobbyist market. When these companies are run by geeks who are capable of doing things like hey, wouldn't it be cool if we… and then they do, Nvidia won't let them do it anymore. And that's why we've seen a lot of tweaked… and when I say tweaked, I don't mean things like Kingpin, Kingpin has its own power design and stuff, but I mean in terms of core parameters, memory allocation, etc. The range of these options is a Nvidia partner program very bound and strictly limited. When you see those crazy custom board designs with dual GPUs and PCBs on top of each other. Do you remember when they tried to come out, when I say they, I mean the custom designs that came out with floor graphics that had interconnect pads and plugged into a single PCIe slot (note AV: perhaps confusing s reference design GeForce 7950 GX2 and subsequently 9800 GX2). You see these crazy things that you think are going to be fun and innovative and move the market forward, and all of that was made impossible by Nvidia. That's not what EVGA is saying, that's what I'm saying based on what I know from decades of being in the business and having many off the record conversations with various people about how difficult it is to be a Nvidia partner. EVGA also shares that being their partner is difficult.
What i mean? When you're in the graphics card business with another company behind you, in this case Nvidia, you're often the last to know when the products will be released, how much they'll cost, the last to know anything Jensen has to say at the presentation. I can't even tell you how many times I've discussed with marketers that they will know this at the same time as us. Now you're thinking that a company like EVGA must be the first to know. Today it happens that as reviewers we get drivers before AIB. They have functional cards because they have schematics to work with, functionally they run, but they can't see their true potential, it's software that requires drivers to be unlocked, they don't have access to them. How many times have I been asked hey do you have drivers for this? Well, it's OK, because we have nothing. And it seems absolutely insane to me that Nvidia keeps its partners in the dark. Honestly, I think it's to protect against leaks, I think that's the reason. When they control the drivers and make them available to journalists like us and Linus and Gamer Nexus and Paul and Kyle and the Hardware Canucks and everyone else, at least they know, ok, let's go with it, there's probably going to be some leaks too, but it's a very controlled environment and it's very close to launch, while the partners are preparing the cards probably months ahead of launch, I have no doubt that this is just to prevent leaks. But imagine doing business in such an environment. Because the next thing they don't know is what the allocations will be. Be aware that Nvidia has its partners and must divide its production between them. You'll have your favorites, you'll have underdogs, brands that sell more in some markets, and you'll have brands that don't sell as much. You never know what you're going to get. Especially in recent years with how tense things have been. Imagine doing business under these circumstances where you don't know what you're going to have, when you're going to have it, or even how much it's going to cost. You can imagine that if you don't know how much you're going to have, you can't put together a business plan to make your business work.
---
Source: Pctuning – Všechen obsah by pctuning.cz.

*The article has been translated based on the content of Pctuning – Všechen obsah by pctuning.cz. If there is any problem regarding the content, copyright, please leave a report below the article. We will try to process as quickly as possible to protect the rights of the author. Thank you very much!

*We just want readers to access information more quickly and easily with other multilingual content, instead of information only available in a certain language.

*We always respect the copyright of the content of the author and always include the original link of the source article.If the author disagrees, just leave the report below the article, the article will be edited or deleted at the request of the author. Thanks very much! Best regards!
---