In a report to the stock exchange, it was reported that the company's board of directors decided to opt out of receiving a $ 250 million bank loan on state guarantee and executing a $ 150 million public offering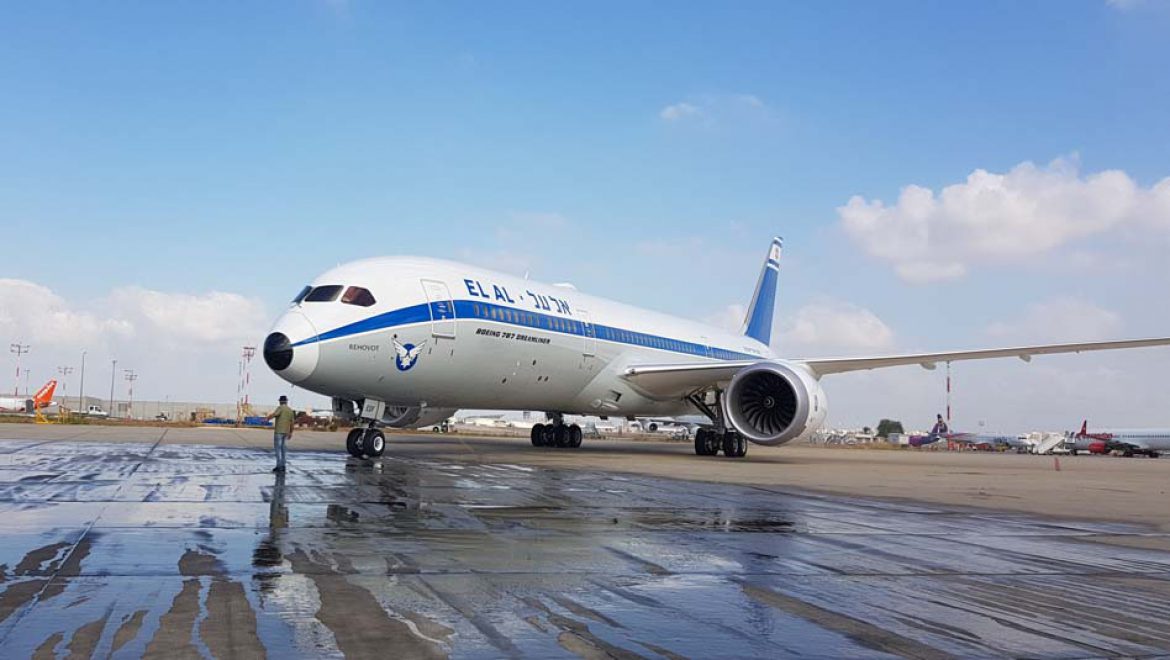 EL AL plane. Uzi Bachar photo
El Al's Board of Directors announces to the stock exchange (B) its decision to accept the state's $ 250 million bank loan outline with state guarantee and $ 150 million public offering, or in other words to nationalize the company. The transport minister, Miri Regev and the pilots committee welcome the decision.
The state has previously stated that it does not intend to nationalize EL AL but to sell it to investors, whereas EL AL still has to meet terms of efficiency and sign contracts with its four committees. Recently, businessmen turned and offered to purchase the airline.
Full stock exchange reporting:
"Further to Section A of the Company's Board of Directors Report as of March 31, 2020, as published June 30, 2020 (Reference Number: 2020-01-061504) and in the Immediate Report dated June 7, 2020 (Reference Number: 2020-01-058092) included in this report By way of reference, in which the Company outlined the two existing notes in its application for State Aid financing, the Company updates that today, July 6, 2020, the Company's Board of Directors decided to opt for a $ 250 million bank loan backed by a maximum State guarantee and execution of a share issue. To the public of $ 150 million, according to which the state will undertake to purchase the shares not purchased by the public at the average rate in May 2020, up to the extent stated.
Implementation of the selected outline requires the signing of a financing agreement, the implementation of arrangements between the state and the sponsor, as well as other conditions, including, among other things, the signing of collective agreements with the workers that will reflect required efficiency and the approval of the government and the Knesset Finance Committee.
In addition, for the purpose of the said issue, approval of the Company's shareholders' meeting is required to increase its registered share capital as well as the publication of a company prospectus (which the Company estimates will be based on the Company's financial statements for the second quarter of 2020).
The decision was made after examining all the relevant considerations and circumstances in relation to the two aid schemes that were at issue.
It should be noted that there is no certainty that the actions and conditions required for the full implementation of the outline will be completed. "
Shortened address for this article: https://www.ias.co.il?p=108079