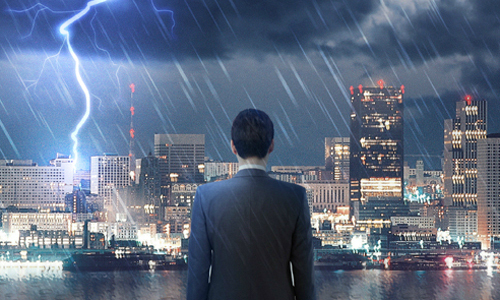 The new coronavirus infection (Corona19) predicts that this year's economic growth will record the lowest level since the financial crisis of the International Monetary Fund (IMF) -2.3%.
The Korea Economic Research Institute predicted that the growth rate in the second half of the year will be more difficult than the first half (-1.7%) of -2.9% in the report on the 12th'KERI Economic Trend and Prospect: Q2 2020′. In fact, it is an analysis that it is difficult for the Korean economy, which is experiencing severe economic sluggishness, to rebound this year.
Han Kyung-Yeon said, "We are making all-out efforts to overcome the impact of the Corona 19 crisis, but internally, economic conditions have been weak for a long time, and externally, it is difficult to escape from the recession due to delays in economic recovery in major countries such as the United States and China." Predicted. He added, "It will be determined whether the Korean economy can enter the economic recovery phase according to the conclusion of the Corona 19 crisis, the timing and speed of economic rebound in major countries, and the effectiveness of government responses."
The private consumption growth rate, which serves as a support for domestic demand, was predicted to be -3.7%. As the nominal wage growth rate fell due to sluggish corporate performance and the consumer sentiment contracted with Corona 19, the government's consumption promotion policy could not be offset.
It also analyzed that real exports, which played a role in the economic rebound in every economic crisis, would be difficult to avoid -2.2% of negative growth. This is because the global economic contraction is severe and the trade conflict is likely to reignite.
Internally, Han Kyung-yeon was concerned about the possibility of mass unemployment due to the re-proliferation of corona19 infected people and deteriorating corporate performance. Externally, it said that sluggish performance in major countries, delayed economic recovery, limited semiconductor unit price hikes, and weakened global supply chain (GVC) could act as a risk of downward growth.
The report said, "We should pursue a long-term policy suitable for changes in the economic environment after Corona19 rather than focusing on short-term economic stimulus."
By Kwon Sung-joo, reporter [email protected]
[ⓒ 세계일보 & Segye.com, 무단전재 및 재배포 금지]