Booking an electric car for 100,000 euros using two clicks is easy today, but what is behind this practice? Is it interesting for a potential customer, or is it only really useful for the builder? Let's go back in detail to this new way of ordering an electric vehicle, between buzz effect and real necessity.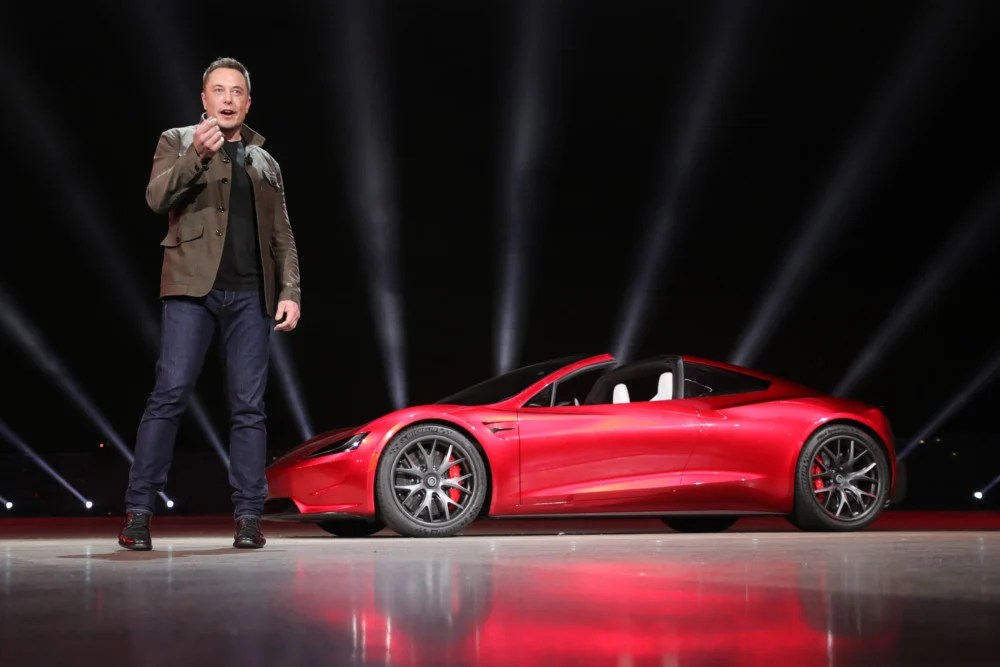 For several years, many manufacturers have offered to reserve an electric car before its official marketing, so as to ensure that they are among the first to be able to take possession of it when deliveries begin. If on paper this idea seems interesting, in reality, we will see that it is only very rarely and that manufacturers use and abuse this practice to maintain a hype around the announced models.
Popularized by Tesla and its Model 3 reservations from 2016, it is clear that six years later, the reservation of a future electric vehicle has become something common. Rivian, Lucid, Ford or even Volkswagen have all lent themselves to the game, with promises that are unfortunately not always kept. Between communication effect, organized buzz, and measurement of the potential market, what does reserving an electric vehicle really mean today? Do we know in advance what we reserve, and when will the deliveries take place? Are the first to have reserved always the first to be able to drive with their precious cars? Let's examine these questions.
Reserving an electric vehicle is deceptively simple
Buying a vehicle is usually a rather restrictive experience: you have to go to a dealership, talk to a salesperson, sign a contract and pay a deposit. At that time, a delivery date is recorded and the order is validated, the vehicle ordered will be produced for you according to the characteristics chosen. But this mode of operation is very different from what many manufacturers of electric cars now practice. Instead, they set up a method so simple that it becomes difficult to do otherwise: online pre-ordering, or reservation.
Everything happens on the manufacturer's website, where a page sometimes containing very little information gives you more or less the same thing as if you had been to a dealership to order your vehicle. Finally, this is what the manufacturer wants us to believe. In exchange for your payment information and a few hundred euros to validate your reservation, you will receive an email which, in essence, validates your place in the delivery queue.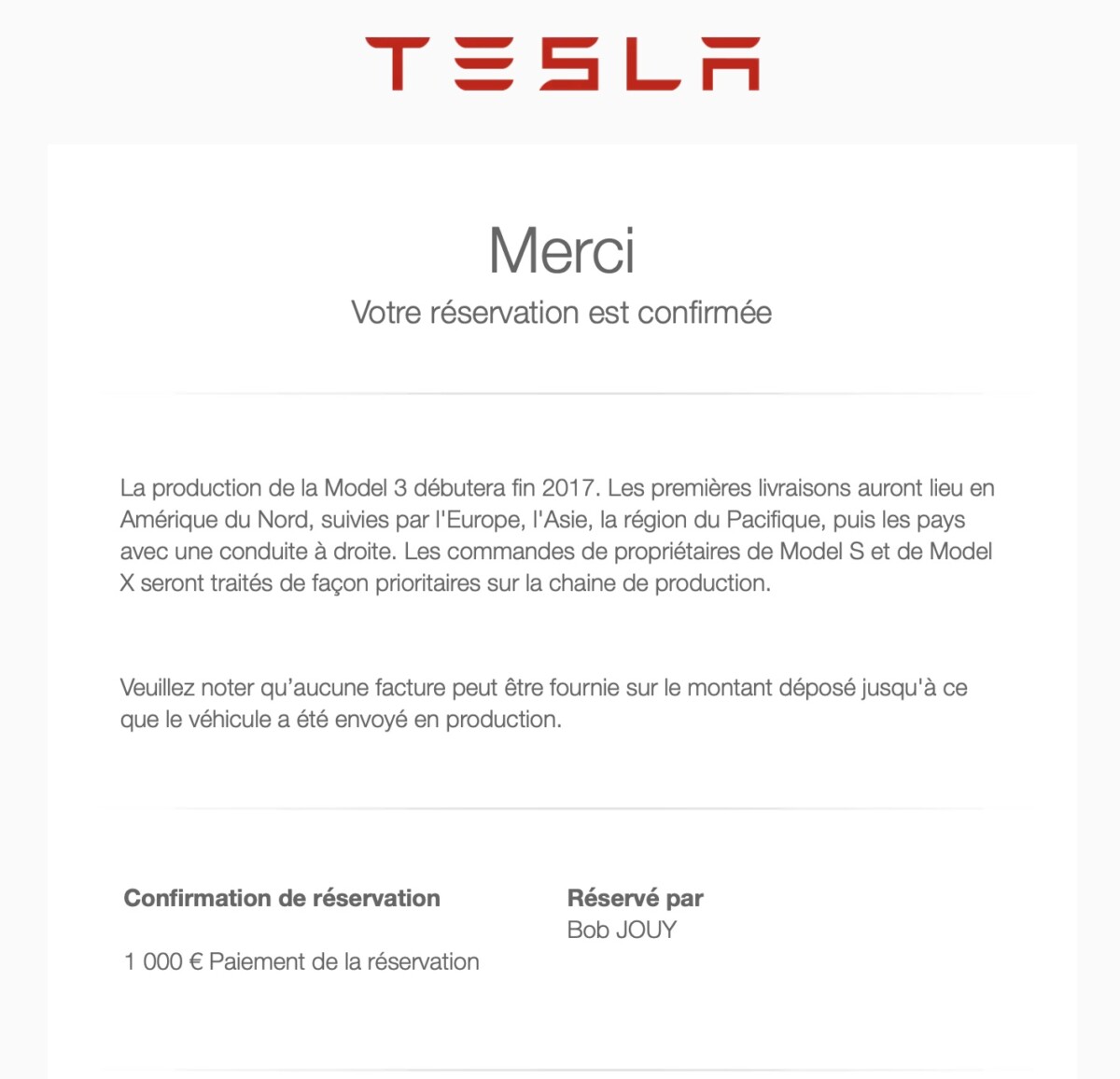 This is available to everyone, very easily and usually years before the reserved model goes into production. If we take the most striking example, the Tesla Model 3, reservations began even before its official announcement. From March 31, 2016, it was possible to reserve the vehicle, while its presentation was only the next day. Nobody knew exactly what he had in store, but thousands of Internet users have nevertheless taken the plunge, and for good reason: it does not commit, in the end, to anything.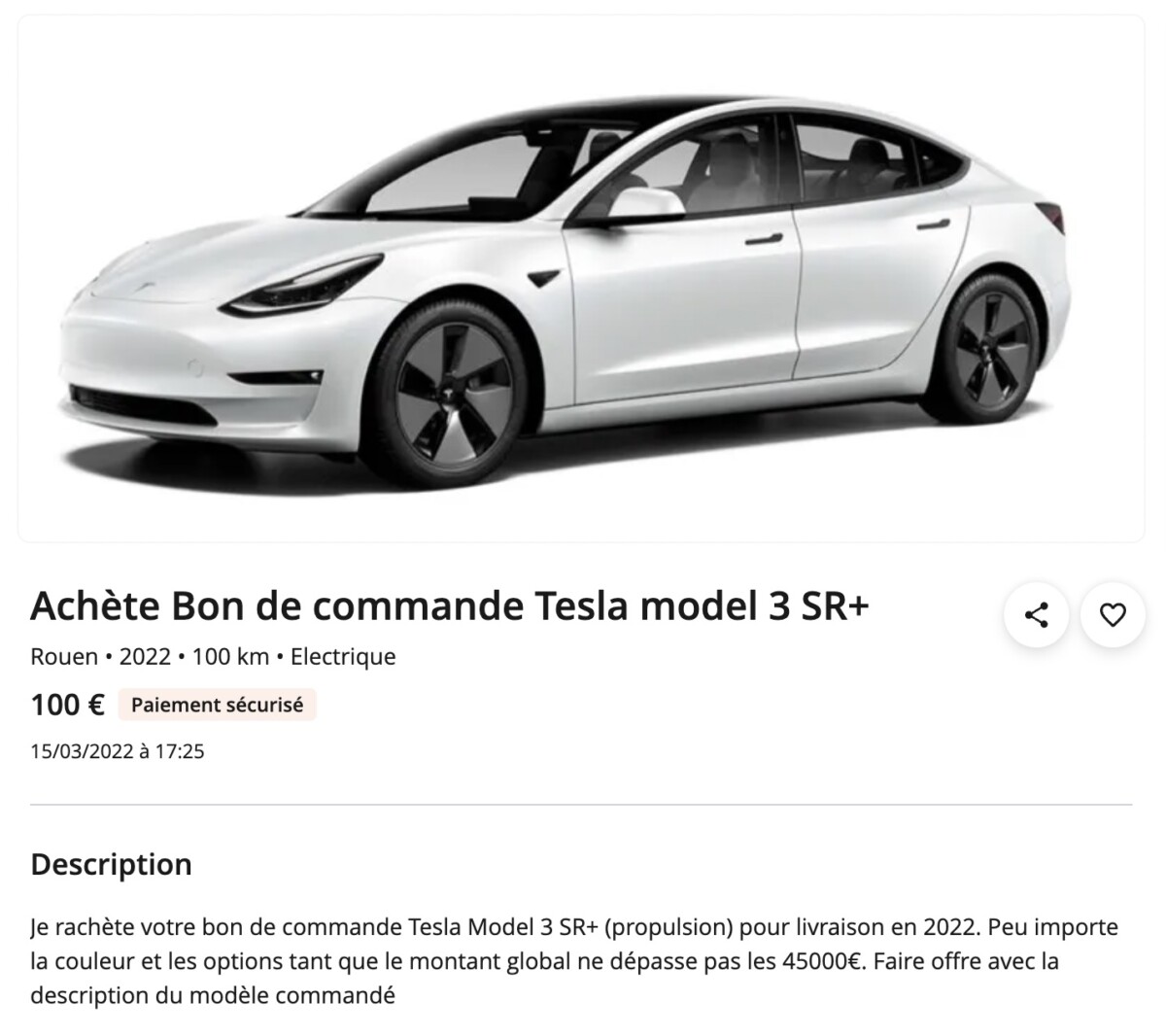 Indeed, the reservation of an electric vehicle is often reimbursable free of charge, at the request of the person who made the reservation. This is why we even find, depending on demand, reservations "for sale" on classified ad sites, with the hope that a reservation will sell for more than it was paid for. the base. The reason for this speculation is that priority is usually given to people with reservations, but experience shows that unfortunately this is not the case.
A practice that is more useful for the builder than for the customer
In a context of shortage of components and difficulties in sourcing materials, meeting deadlines has become mission impossible for the majority of manufacturers. So what can you expect when you book an electric vehicle today as a customer? Unfortunately, nothing. Take the example of Tesla's future electric pickup: the Cybertruck.
Announced in November 2019 with a starting price below $50,000, it is still possible today to reserve a Cybertruck, even in France. First expected to be marketed in 2021, then 2022, it is very unlikely that the latter will be visible on our roads before 2023. What is more, by dint of increasing the prices of its vehicles in the catalog, Tesla now offers today only one car for less than 50,000 dollars in the USA: the Tesla Model 3 Propulsion, at 48,840 dollars excluding taxes.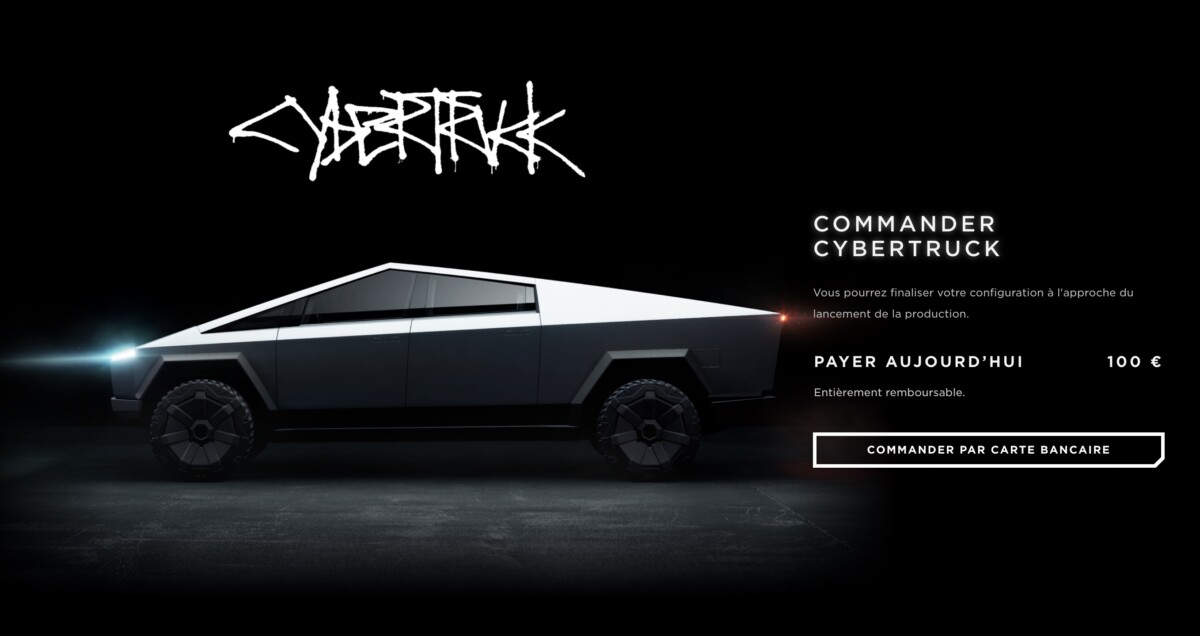 How could a much more efficient vehicle, with more autonomy and more advanced features, be offered at a similar price? It is not for nothing that Tesla has removed any information related to the price on the pages of its site dedicated to the Cybertruck, the manufacturer knowing full well that there is a zero probability that the prices announced at the base will be respected. The same was true for the Tesla Model 3, announced as the $35,000 car in 2016, today it costs almost 40% more.
But this madness of reservations is not yet ready to stop, because it presents a major interest for the manufacturer: to gauge the interest of consumers in its future vehicle. It is very interesting for a manufacturer to know sufficiently in advance the probable number of cars it will have to produce, to size its future production lines accordingly. Similarly, certain variants of a vehicle may be preferred to the detriment of another, given the number of reservations for each configuration offered.
Create and maintain the hype
A car manufacturer today uses this method of reservations to create and maintain interest in its brand and a vehicle model as it sees fit. This is the case of Tesla of course, whose CEO sometimes shares booking figures, showing nearly 150,000 Cybertruck reservations just a few days after its official presentation, but also many others who were quick to follow suit. For example, we can cite Lucid, this manufacturer offering three variants of electric cars to be reserved in France, without an estimated delivery date, or even an indicative price.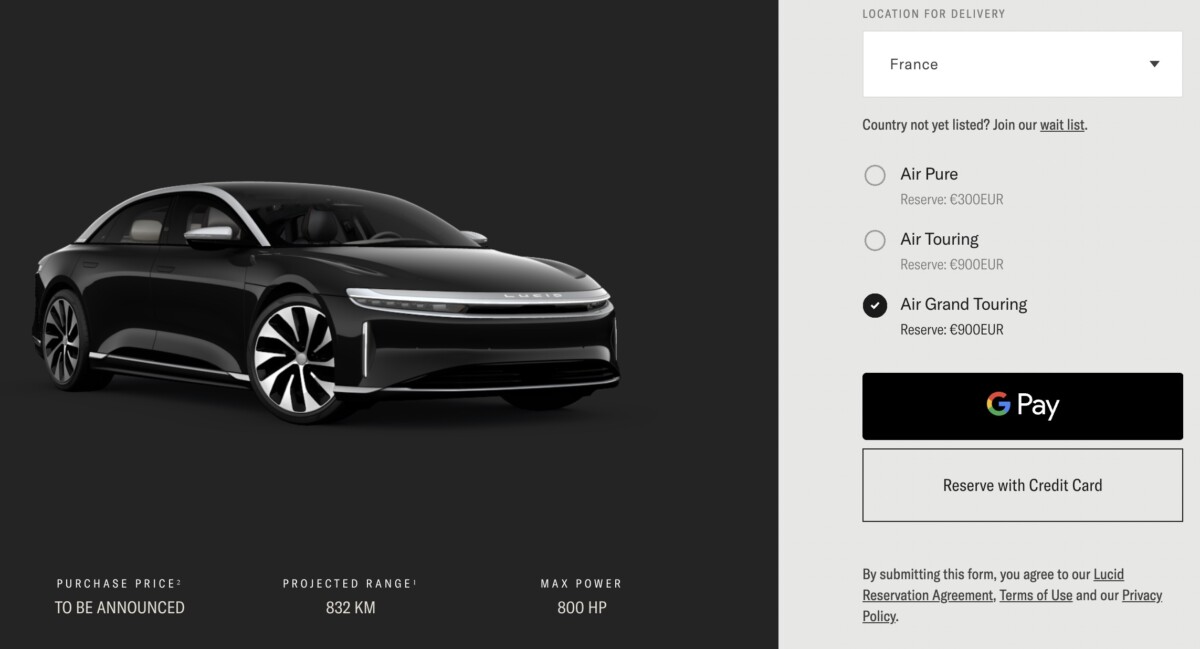 Reserving such a vehicle allows the manufacturer to frequently remind that there is a lot of interest in what it intends to offer in the future and this is particularly useful when large investments are needed. The start-up Rivian took advantage of the hype created around its electric pick-up and its electric SUV, for example, to raise 700 million dollars (invested by Amazon) then 500 million (invested by Ford), and thus sure to survive.
However, future Rivian customers who have reserved a vehicle were unpleasantly surprised to see that the contract would probably not be respected. At the start of 2022, the manufacturer announced a substantial increase in prices, specifying that these would be applied to customers who held a reservation, as well as to new customers. Faced with a tsunami of cancellations galore, it took only a few days for Rivian to backtrack, stating that people who canceled their reservations could reorder with the old price.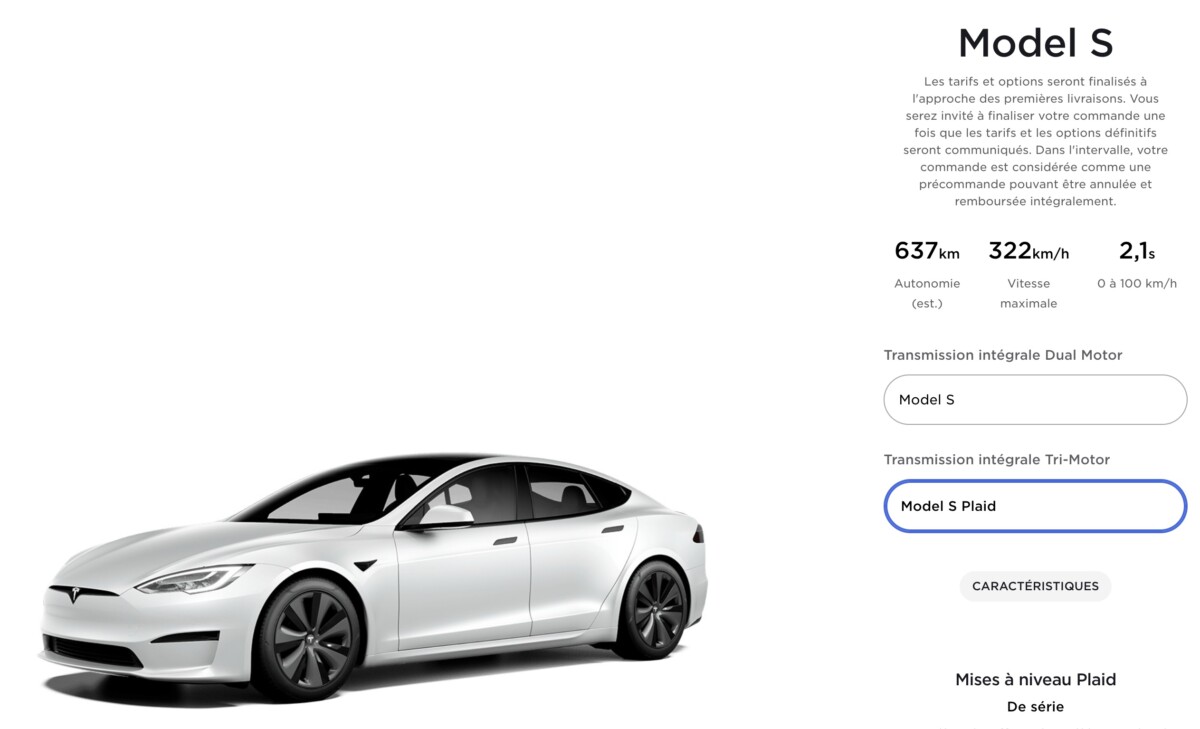 This error in the course is undoubtedly one of the reasons why Tesla no longer specifies prices when booking Tesla Model S and Model X in Europe in particular, the release dates being still too far away and the prices uncertain. Finally, still on the subject of Elon Musk's firm, we will certainly remember the famous Tesla Model S Plaid+ for a long time, considered the archetype of the perfect electric car, which unfortunately died before it was even built.
Why book an electric vehicle today?
The question that remains unanswered at the end of this file is the following: why should I reserve my electric vehicle today? Without a guaranteed priority delivery date, preferential price, or even technical characteristics, why would it be necessary to advance money to a manufacturer? This is certainly a question that will be asked several times by potential people who accepted the pre-order voucher for the Tesla Roadster presented in 2017, and which has still not been released to date.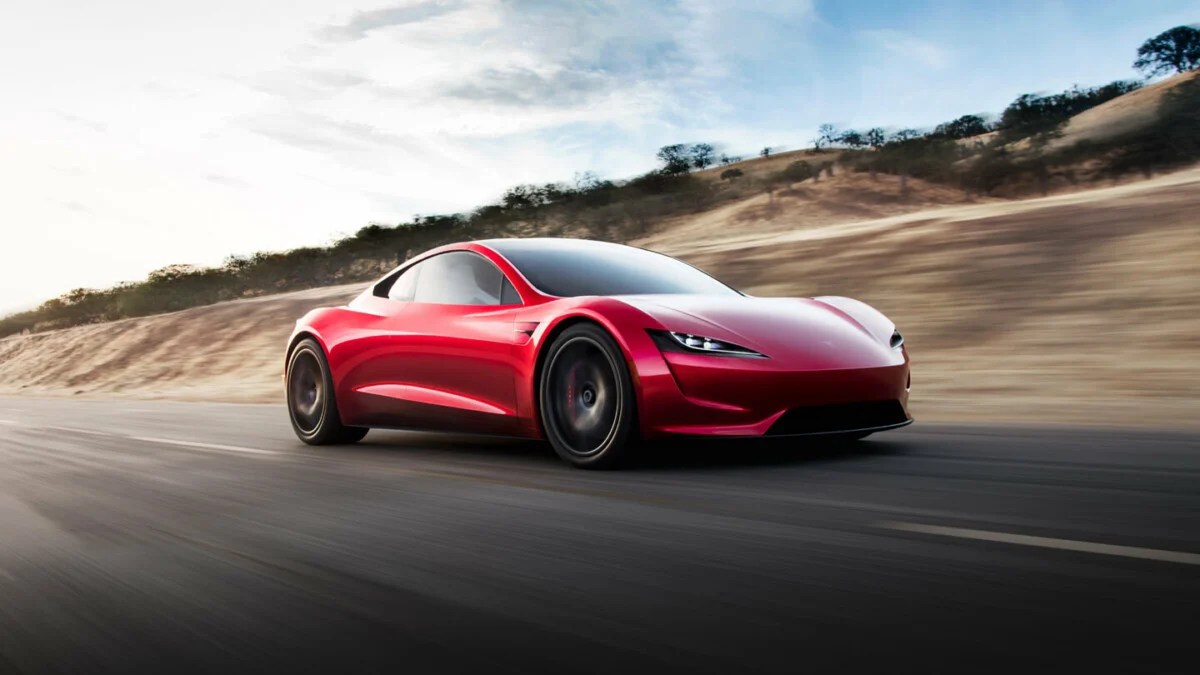 250,000 dollars were required to validate the reservation of the electric car almost four and a half years ago, and if this sum had instead been invested in Tesla shares, it would be worth around 3,500,000 dollars, or fourteen times more. Of course, this case is extreme and today it takes a few hundred euros at most to be able to reserve an electric vehicle, but there does not seem to be any concrete interest for the end customer.
The promises of priority deliveries are only too little respected and, when the vehicle does indeed become available in large quantities, the difference in the delivery date between the first reservations and the last to have ordered can simply be counted in weeks.
But the manufacturers, for their part, want it to be always easier to reserve an electric vehicle, to affirm to their investors and to the public that there is a lot of interest in their future products. We do not expect this practice to stop, but on the contrary to intensify: a builder has little to lose, while the investment to set up a reservation web page can pay off big. All that remains is to define how to move from a unit prototype to series production, and that is not a foregone conclusion.
---
To follow us, we invite you to download our Android and iOS app. You can read our articles, files, and watch our latest YouTube videos.
---
Source: Frandroid by www.frandroid.com.

*The article has been translated based on the content of Frandroid by www.frandroid.com. If there is any problem regarding the content, copyright, please leave a report below the article. We will try to process as quickly as possible to protect the rights of the author. Thank you very much!

*We just want readers to access information more quickly and easily with other multilingual content, instead of information only available in a certain language.

*We always respect the copyright of the content of the author and always include the original link of the source article.If the author disagrees, just leave the report below the article, the article will be edited or deleted at the request of the author. Thanks very much! Best regards!
---