Moved from Apple Music on Spotify at once after the official Russian launch. At first I used two music services at the same time, but in the end I had to choose. I stopped at the last one.
Yes, it has a lot of obvious advantages that many people know about. But there are also enough disadvantages. I'll tell you about the key pros and cons that will help you decide: stay on Apple Music or try Spotify.
✅ Let's start with the advantages of Spotify over Apple Music
1. Spotify works on TV and just about any gadget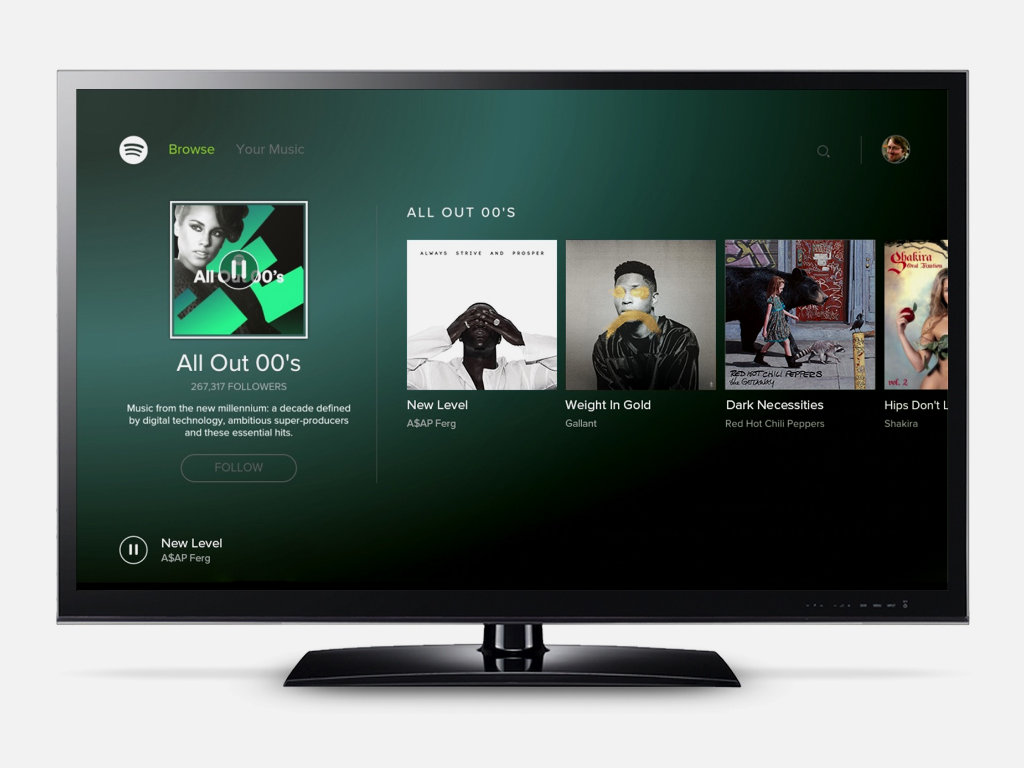 Spotify works without question on any Smart TV
Yes, myself in the Apple ecosystem with a head. I'm running a fresh MacBook Air, an iPhone 11 and one of the latest iPads. I have an Apple Watch Series 5, the first AirPods, and even two Apple TVs: current 4K and vintage without tvOS.
But even with the full set of Apple, its Music cannot be launched absolutely everywhere. It can even be installed on an Android smartphone, but the list of third-party platforms ends there. What about TVs and game consoles? No way.
That is the problem. In the living room on a Samsung TV with Marshall STANMORE II connected, music from Apple Music can only be pulled through Apple TV 4K. But in the bedroom with the same TV, but the old Apple TV you won't listen to a couple of tracks at night.
Spotify's gadgets are much cooler. The service flies into Tizen without any problems, it is not the first freshness and easily transmits tracks to the audio system via Bluetooth. It works on game consoles and even vacuum cleaners … Here's the proof:
ABOUT THE VACUUM CLEANER I DIDN'T JOKE !!!!

(taken from here: https://t.co/t79XK0wdHd)@meowkoteeq pic.twitter.com/V6Tg2fTWxt

– pika. (@pikashava) July 15, 2020
2. Playback can be controlled from any gadget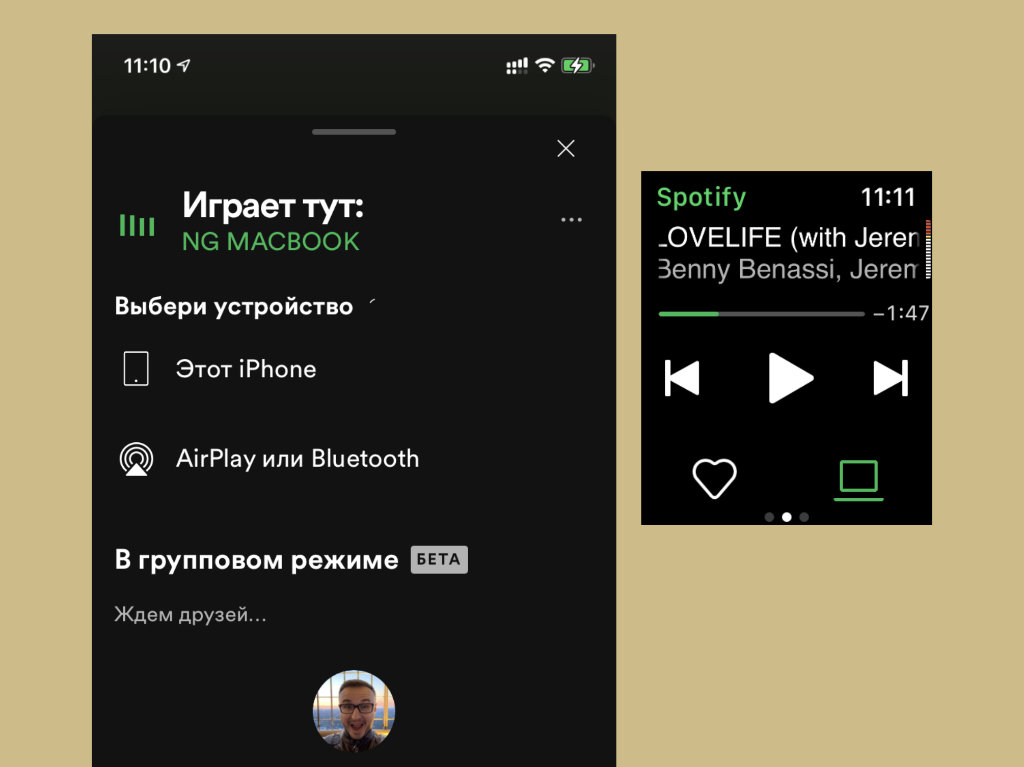 Now I have music playing on my MacBook, but I can switch tracks from the iPhone and even Apple Watch
Spotify Connect decides. This feature makes it possible to control playback on any gadget through the service client on another device. On a Mac with an Apple Watch, on a TV with an iPhone or iPad, and so on.
Yes, Apple Music also has a counterpart to this feature. It, for example, makes it possible to switch the tracks that are playing from Apple TV to Apple Watch. But in Apple's implementation, remote control is traditionally constrained ecosystem of the manufacturer.
I still wonder why Spotify didn't implement a Connect-based multiroom system. To do this, it would be enough to simultaneously launch music in clients on several gadgets at once. It seems that these are copyright restrictions.
3. Spotify has a group mode for you and your friends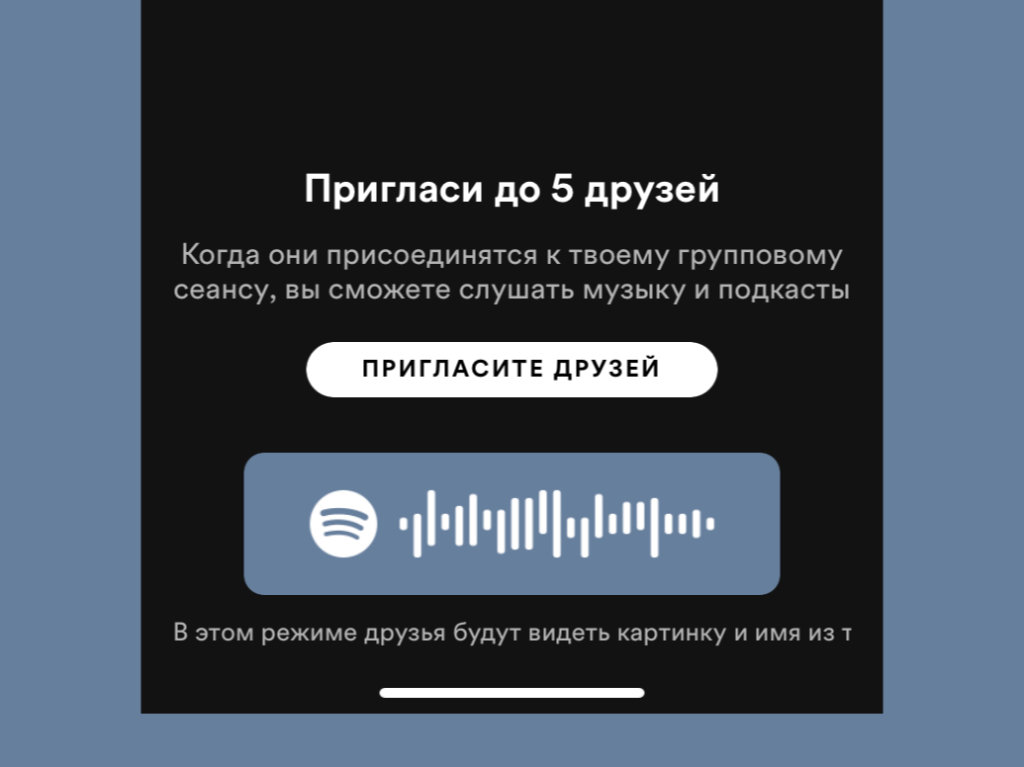 You can invite up to five friends to Spotify group mode
Spotify's group mode, which is currently being tested, is direct continuation of Connect… The invited participants can listen to your music on their device or control the playback of your gadget.
Group mode is available in the gadget selection menu for playback. One should start a session, and the rest will be able to connect to it using a special link or one of the other methods. A very interesting feature.
4. Spotify supports not only AirPlay but also Chromecast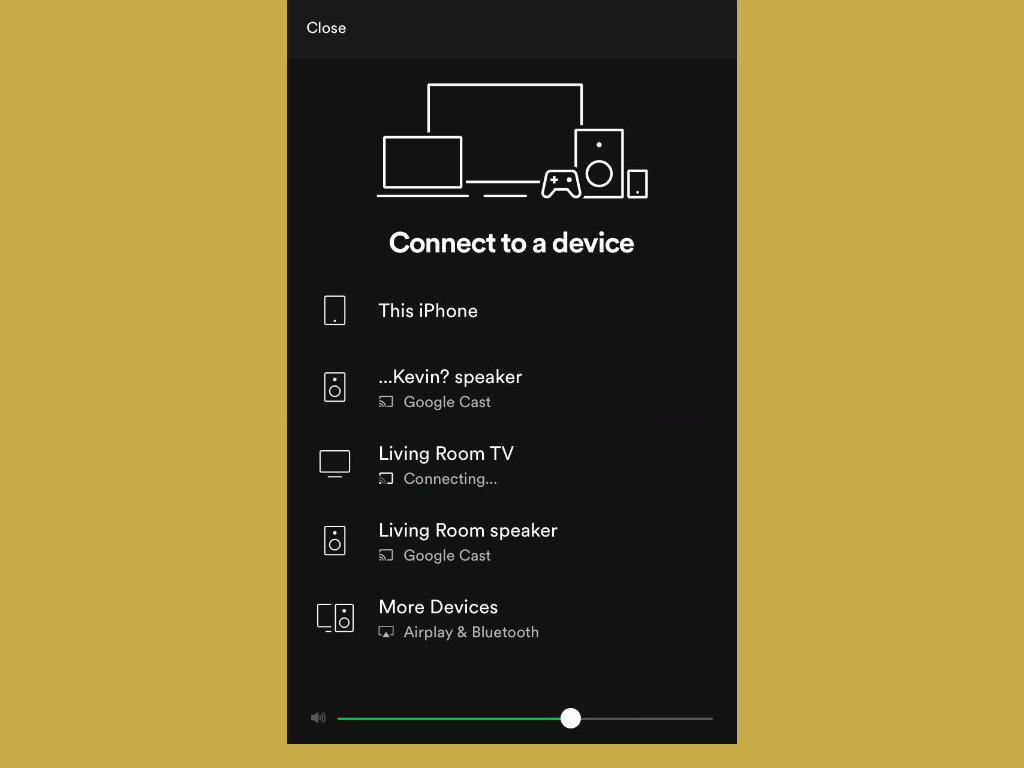 Of course, you can take Apple TV or AirPlay-enabled gadgets to every room, but it's much more expensive.
Since Spotify is not squeezed within the Apple ecosystem, it works not only with AirPlay, but also with Google's Chromecast. The latter is distinguished by an assortment of inexpensive "whistles" that can easy to scatter around the apartment and even organize a multiroom.
5. It's cool to keep track of artist updates through Spotify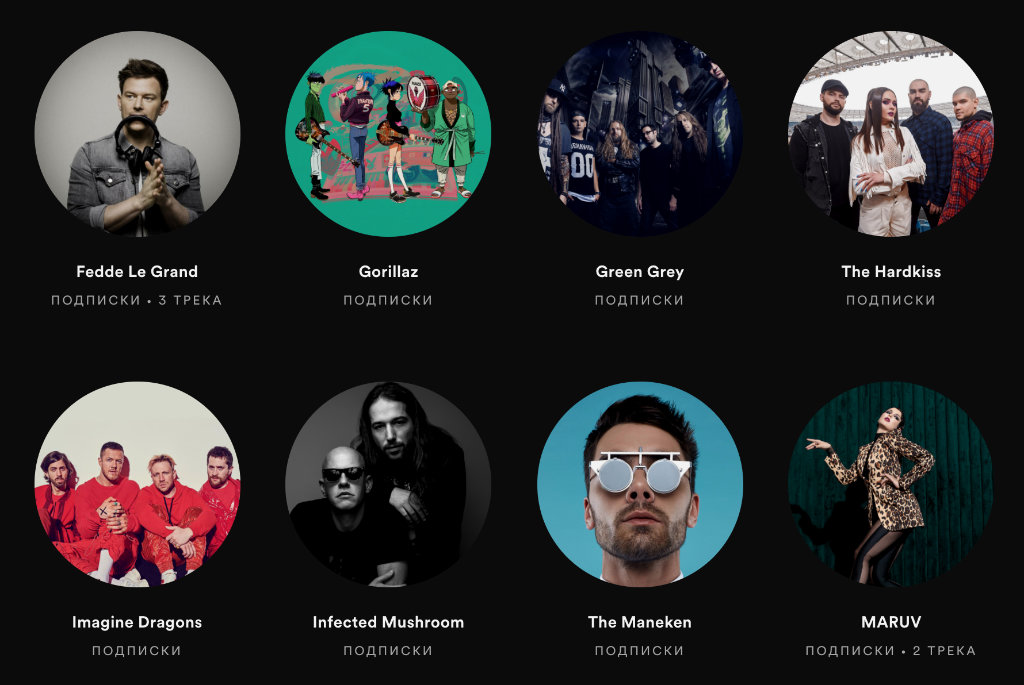 Fedde Le Grand and MARUV have new tracks – it's time to listen
To keep track of albums and songs on Apple Music, you need third-party services like Music Harbor. In Spotify, just go to the library, and next to each artist there will be a note about new items. Its cool!
→ Music Harbor в App Store (free + shopping)
6. Spotify has a convenient driving mode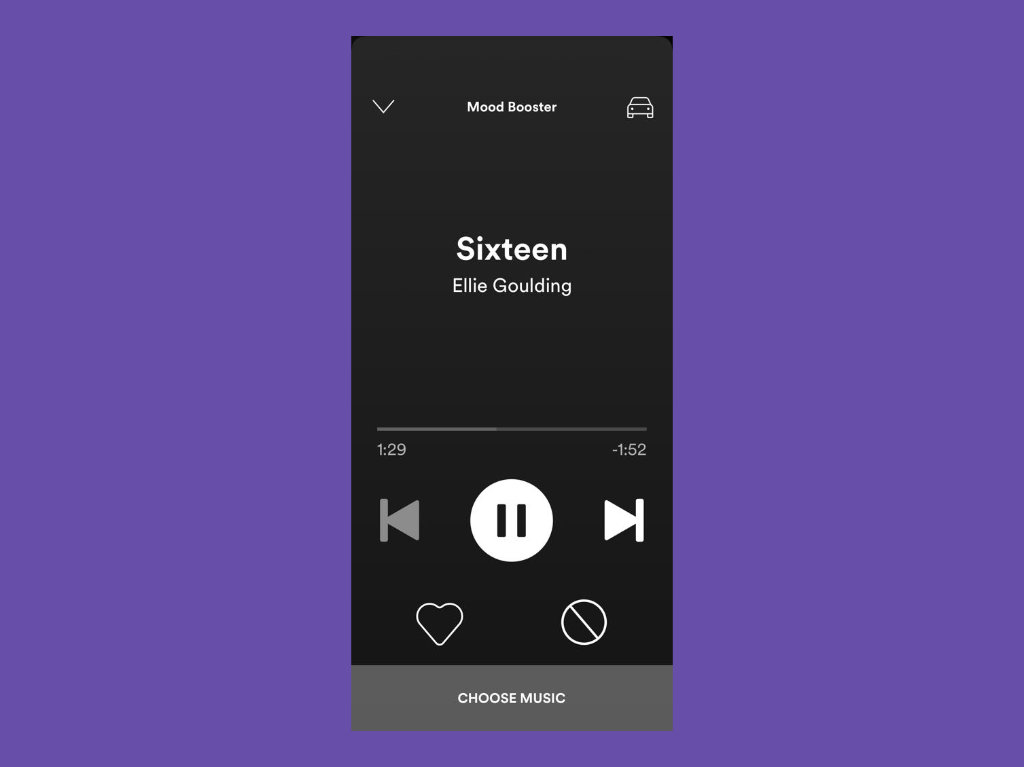 In a special mode, very large and convenient buttons for switching tracks appear on the screen
When your iPhone connects to your car's music system via Bluetooth, the mobile app immediately activates a special Behind the Wheel mode with large buttons for easy playback control. Apple Music doesn't have that.
7. Spotify is cool to follow your friends' ears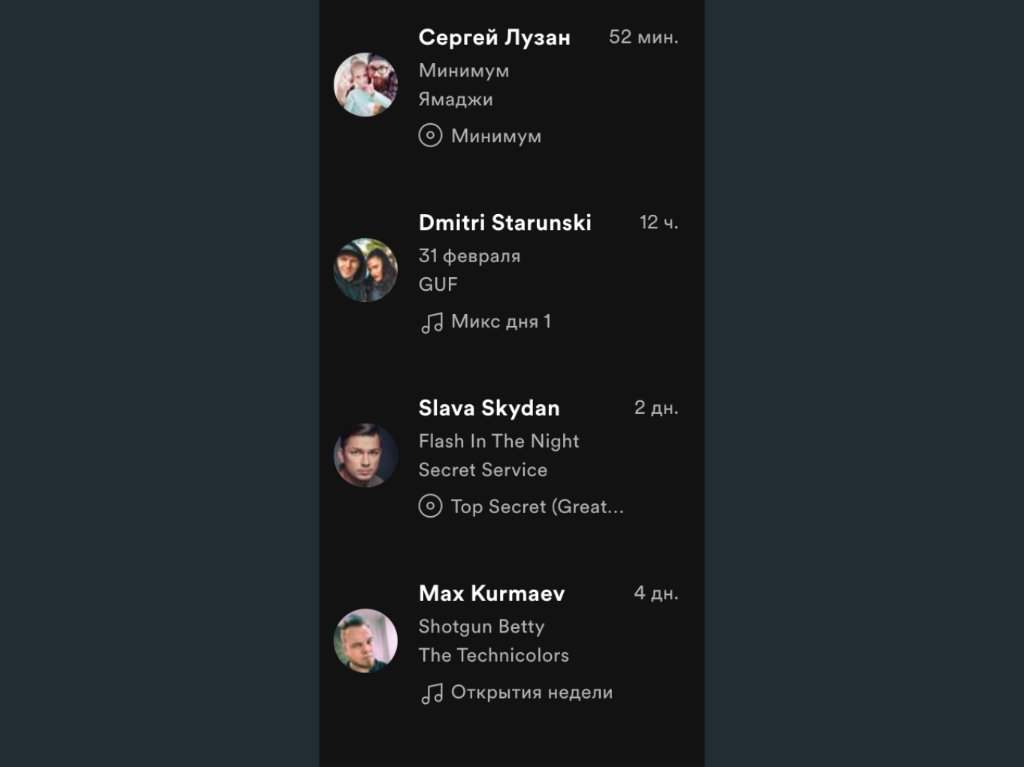 Here's what some of my friends have been listening to on Spotify lately
Spotify is far more socially oriented than Apple Music. It's cool to follow through him what are Facebook friends listening to… To do this, there is a special menu on the right side of the Mac application with the current state of affairs.
8. You can select the quality of music for traffic control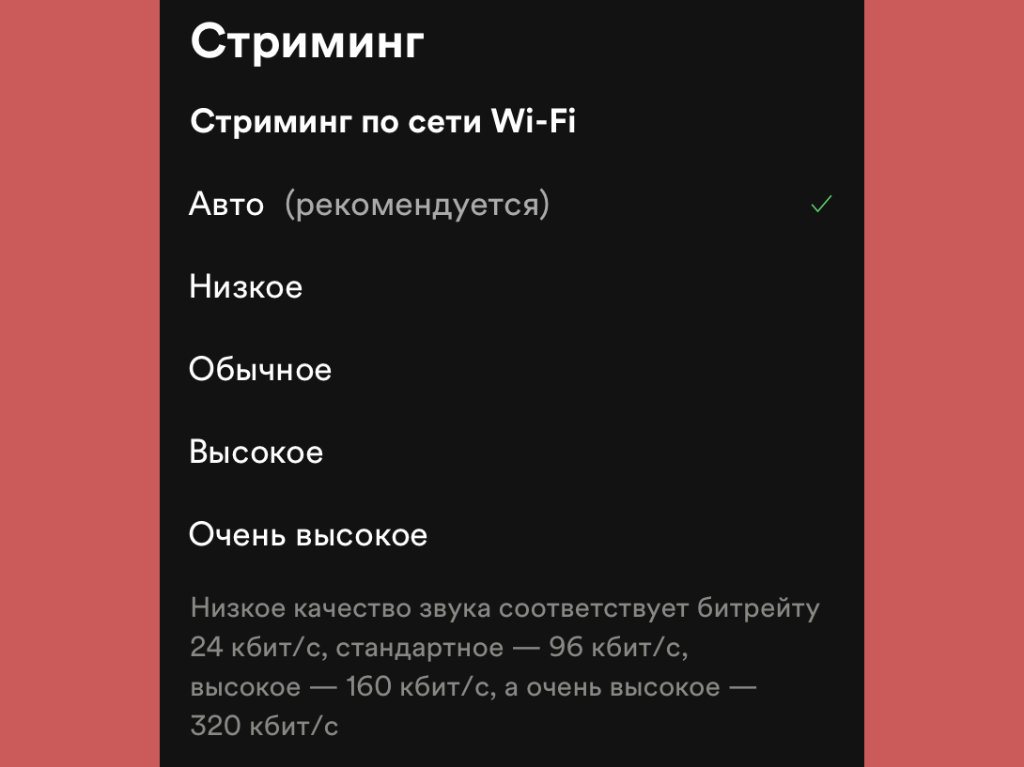 Within the country I use automatic mode myself, because my smartphone has unlimited traffic
Spotify mobile app has a choice of music quality with an adequate explanation of the bitrate and automatic switching mode. "Very High" guarantees 320 Kb / s, and "Low" only 24 Kb / s. It is convenient to regulate traffic if necessary.
Yes, Apple Music also has bitrate choices. But it's limited to just one "High Quality" switch, which doesn't say anything at all. I understand that Apple is for simplicity in everything, but I would like more openness.
9. There are no bugs in the Spotify app – especially on Mac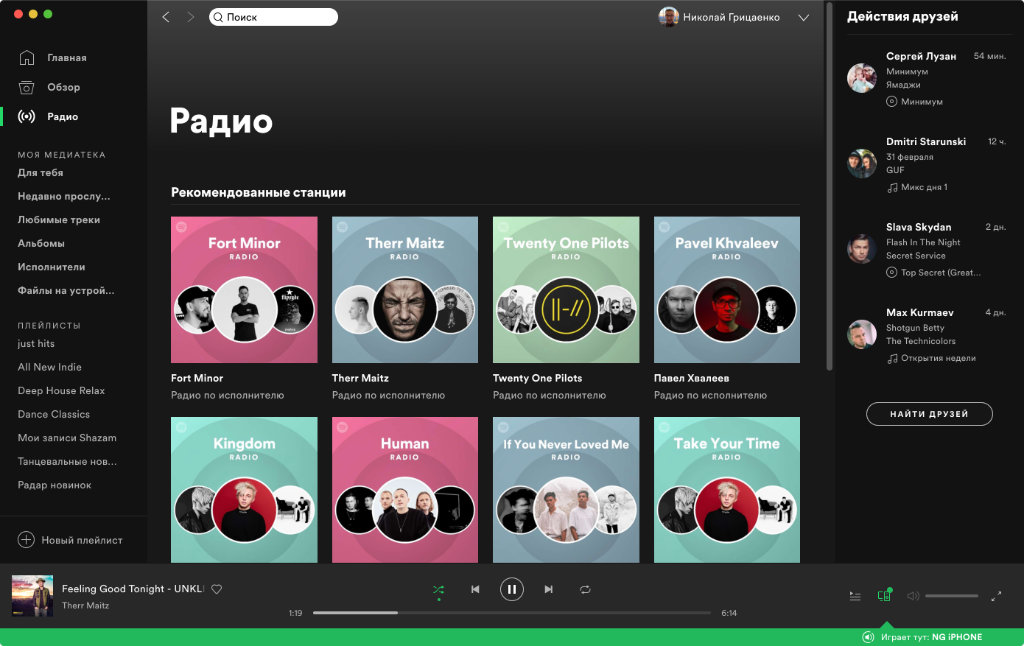 Honestly, crazy about Spotify apps on the Mac
On the iPhone, I've never had big problems with Apple Music, but on the Mac, they never leave me. For example, artists may not update their album covers and hang empty all the time, causing only irritation. Spotify is OK.
10. Spotify is not tied to iOS and macOS updates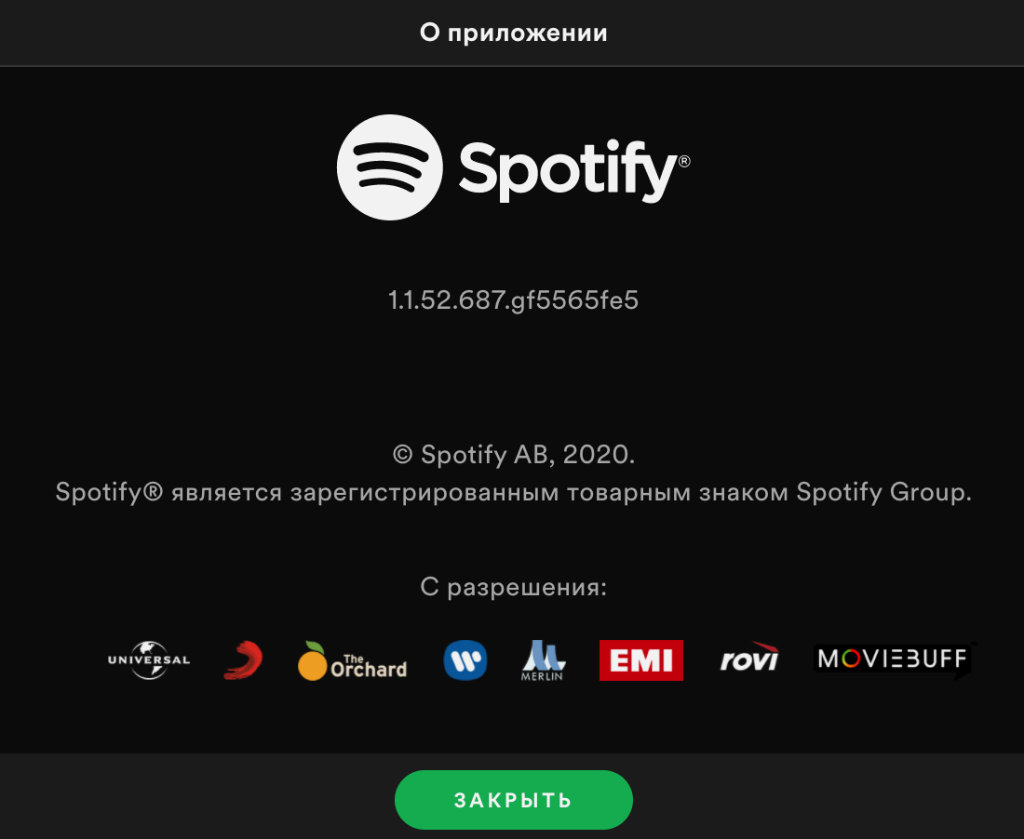 No matter what system I have, Spotify is still updated separately
After all, it is very important to me today that Spotify is not part of the operating system and can update freely by yourself… Now I'm trying to stay on vintage OS as long as possible, and I really like it.
On my main work computer, instead of macOS 11 Big Sur, I use macOS 10.14 Mojave and enjoy the maximum speed of work. Here is a very old app for working with Apple Music, which does not make sense to try at all.
❌ Further about the disadvantages of Spotify in comparison with Apple Music
1. Spotify has strange logic for adding tracks to the library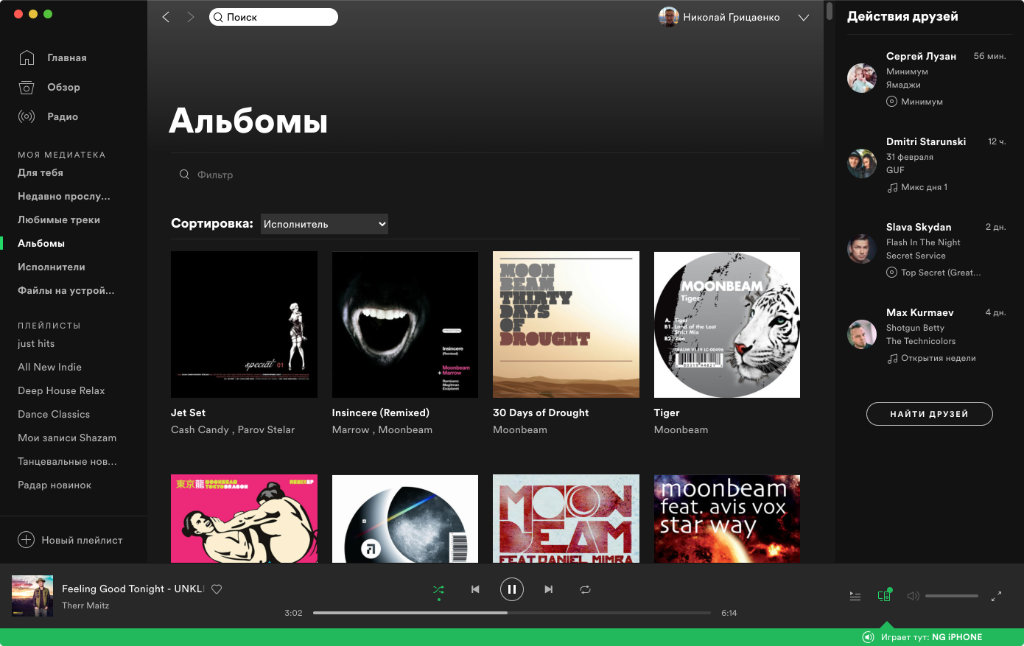 Today my Spotify library is a mess because everything gets into it.
Spotify has a weird media library experience. The tracks that you like fall into it, and this causes dissonance. I would like the familiar system from Apple Music, when "hearts" are needed for recommendations, and only artists and albums are added to the list.
2. There are no video clips on tracks in Russian Spotify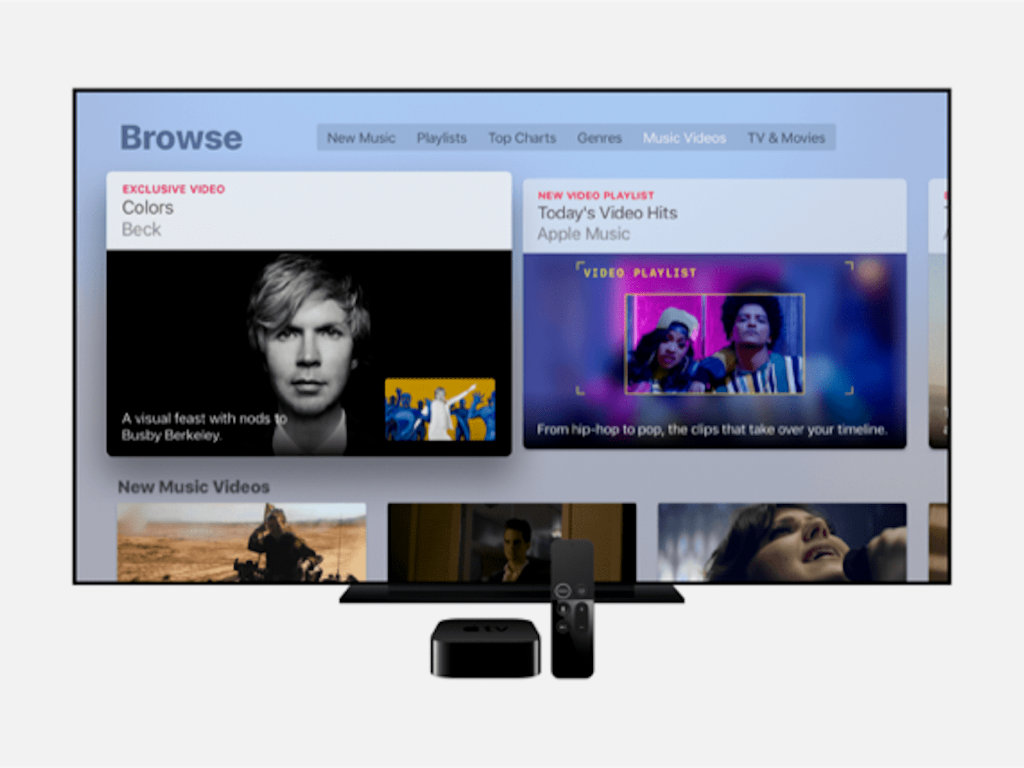 Apple Music, on the other hand, has tons of clips for every taste.
On a smartphone, I don't need it, but on a TV very much. I would like not only to turn on music, but also to add video sequences to the big screen. In contrast, Apple Music from tvOS is very cool in every respect.
Apple Music Service has even playlists with themed clips… It's especially cool to include a selection of videos from the 2000s with clips from those times: from Beyoncé and Shakira in images to U2 and even the children's disco hits of Beasts.
3. Spotify doesn't have full-fledged karaoke like Apple Music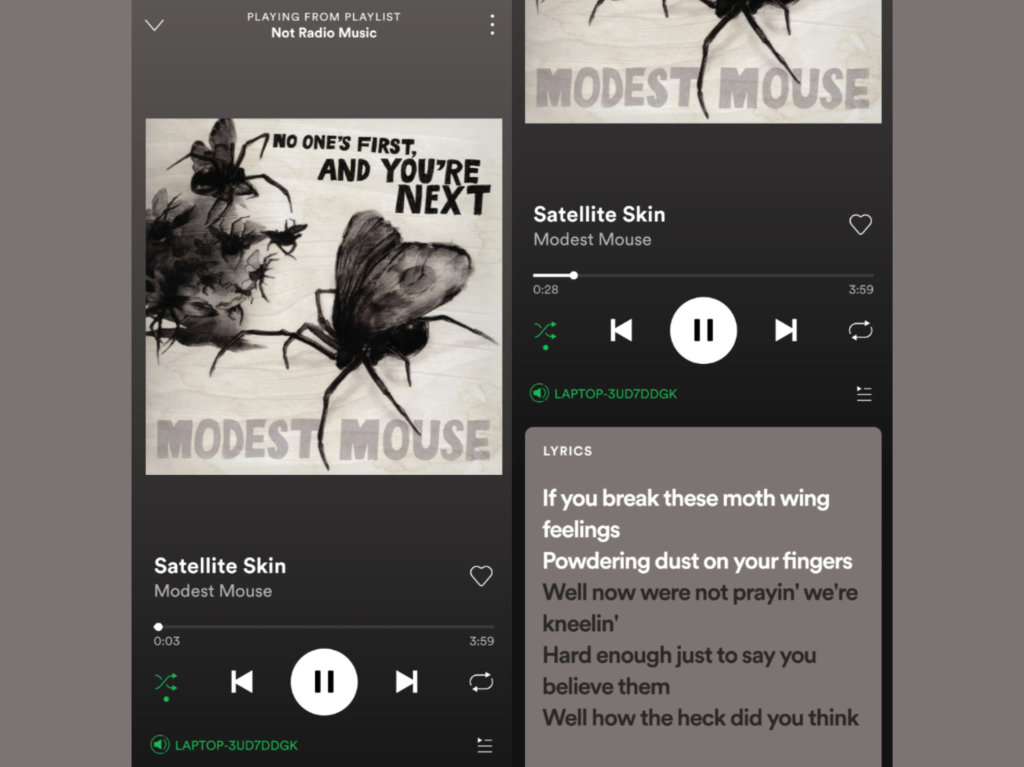 Spotify is only testing karaoke mode on US users so far
Spotify's lyrics are generally bad. The same karaoke mode, which synchronizes the lyrics and music, goes there began to integrate in the United States only recently… When it all gets to Russia, the big question is.
Apple Music has the opposite situation. The karaoke mode is available here not only for Western, but also for many domestic performers. I would not say that I sing regularly myself, but, honestly, sometimes I sing along with something sincere.
4. Spotify is not yet focused on Russia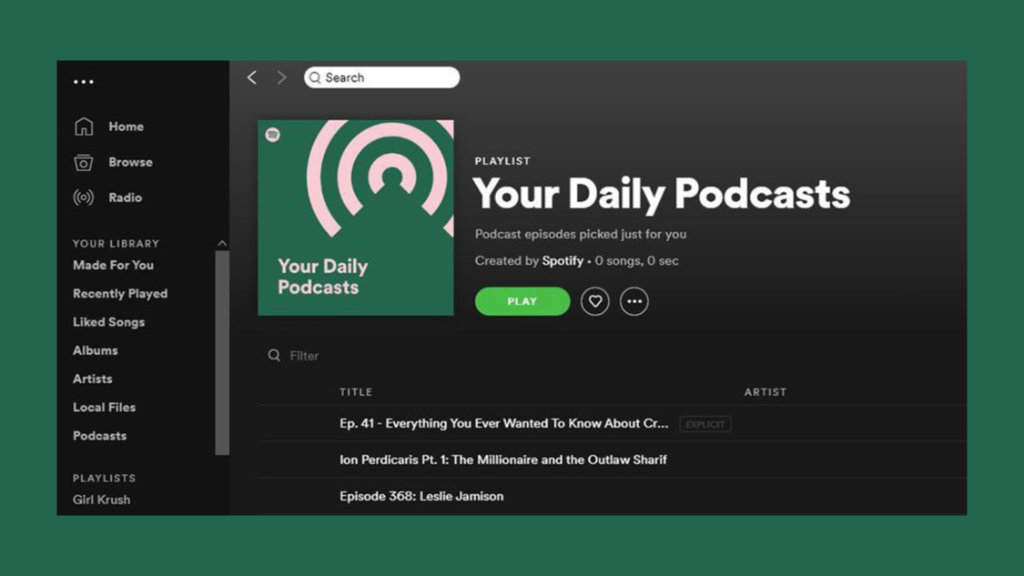 There is absolutely no information about podcasts on Russian Spotify yet
Many Spotify features will be very late for us. This applies not only to the karaoke mode, which is currently being tested only in the United States. Another example is podcasts. The trick is cool, but not for us yet. It's a pity, a pity.
5. Spotify Cannot Download Music to Apple Watch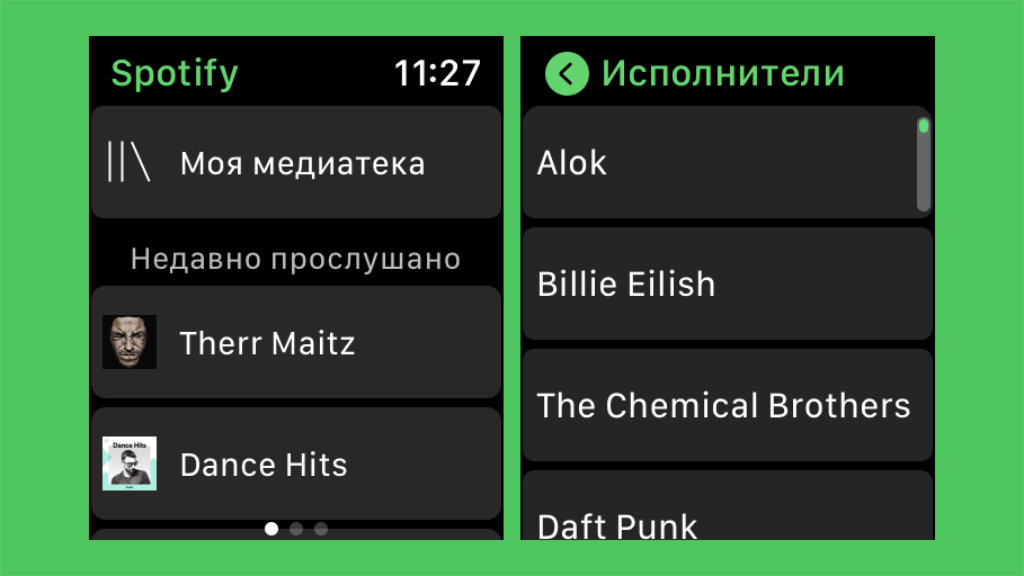 Apple Watch lets you fully manage your Spotify music library, but you can't download music offline
Above, I wrote a lot about the fact that Spotify is not so tightly integrated into the Apple ecosystem, and noted how good it is. But there are also disadvantages. For example, through it music on Apple Watch can only be listened to online.
If our watch had support for cellular networks, this would not be a problem. However, it is not. Therefore, for a run or a gym without Wi-Fi, you need offline tracks. Today, this is only possible with Apple Music.
6. Automatic download of tracks on the iPhone in the background does not work well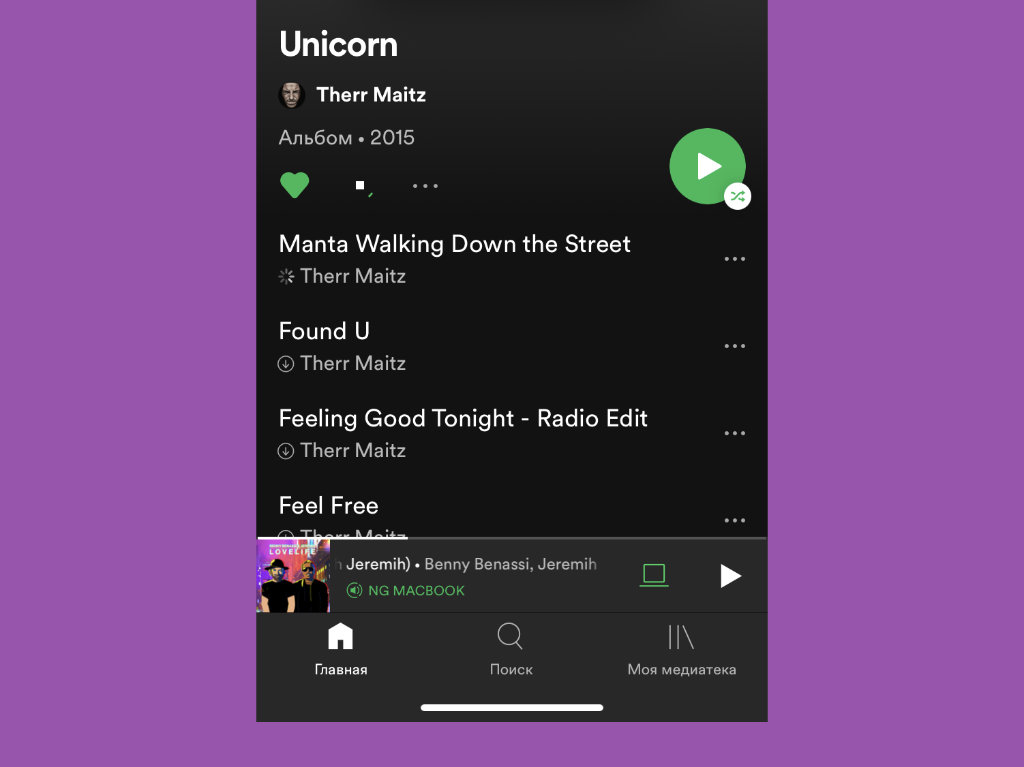 Track downloads are interrupted or paused every now and then when minimizing Spotify on iPhone
Apple Music can automatically download tracks to iPhone added to Library on Mac. Spotify needs to enable manual downloads, and due to the way iOS apps work in the background everything is downloaded normally only when the program is on.
Yes, with high-speed LTE this is not such a big problem, but on the road with Spotify everything is bad. When you are going to spend several hours behind the wheel, you don't want to think about the fact that you also need to manually upload tracks on the iPhone on the way.
7. Spotify has no light theme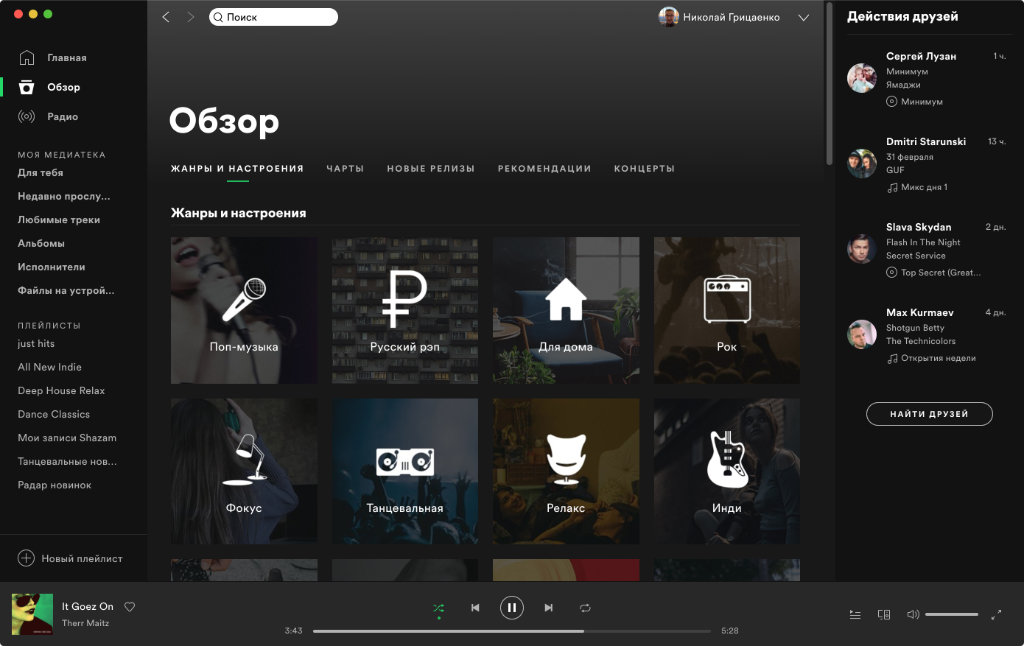 Spotify dark theme looks cool but only indoors
Even on a sunny winter day, the iPhone 11's screen is very difficult to make out on Spotify. However, service application developers consider a dark theme as their corporate identityand that is unlikely to change.
Of course, Apple Music makes full use of both Light and Dark modes. With them it is much more convenient to handle your favorite music in any conditions. On Apple smartphones with OLED, Spotify is a little easier, but still.
8. All Spotify apps have very small print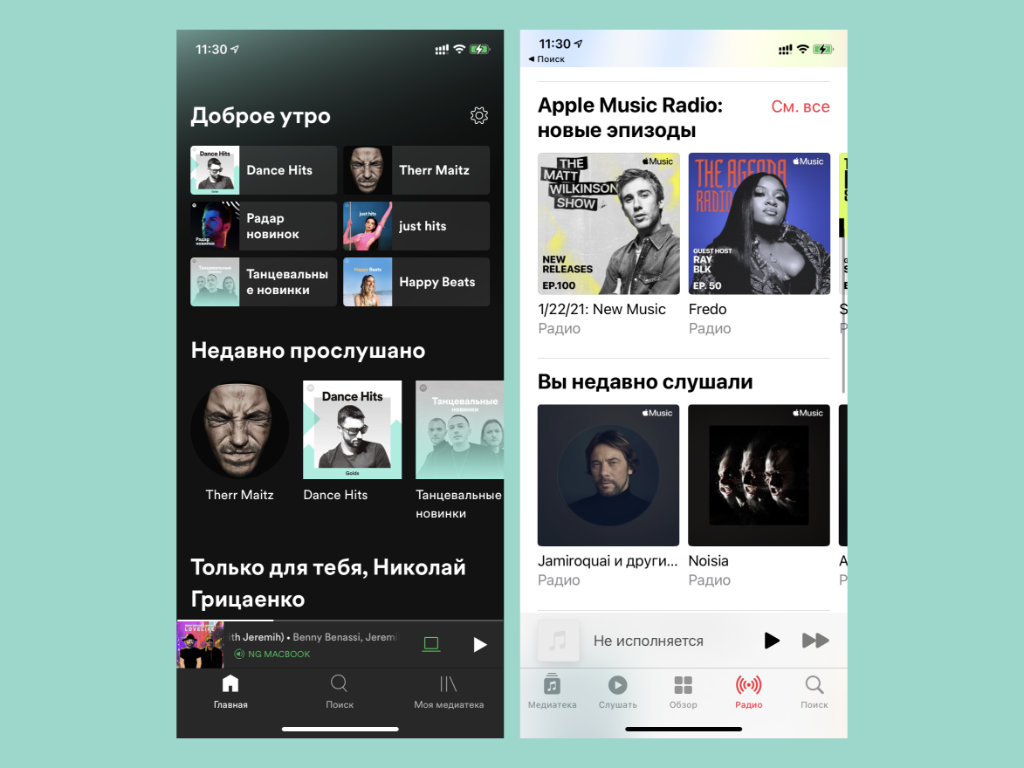 Spotify is not responding to system font size on iPhone
On a big TV screen with Spotify, no problem. But on the iPhone and Mac, as well as not very good eyesight, the situation is completely different. Apple Music, at the same time, adjusts to the system font size, which can be increased.
9. No integration with "Quick Commands" on the iPhone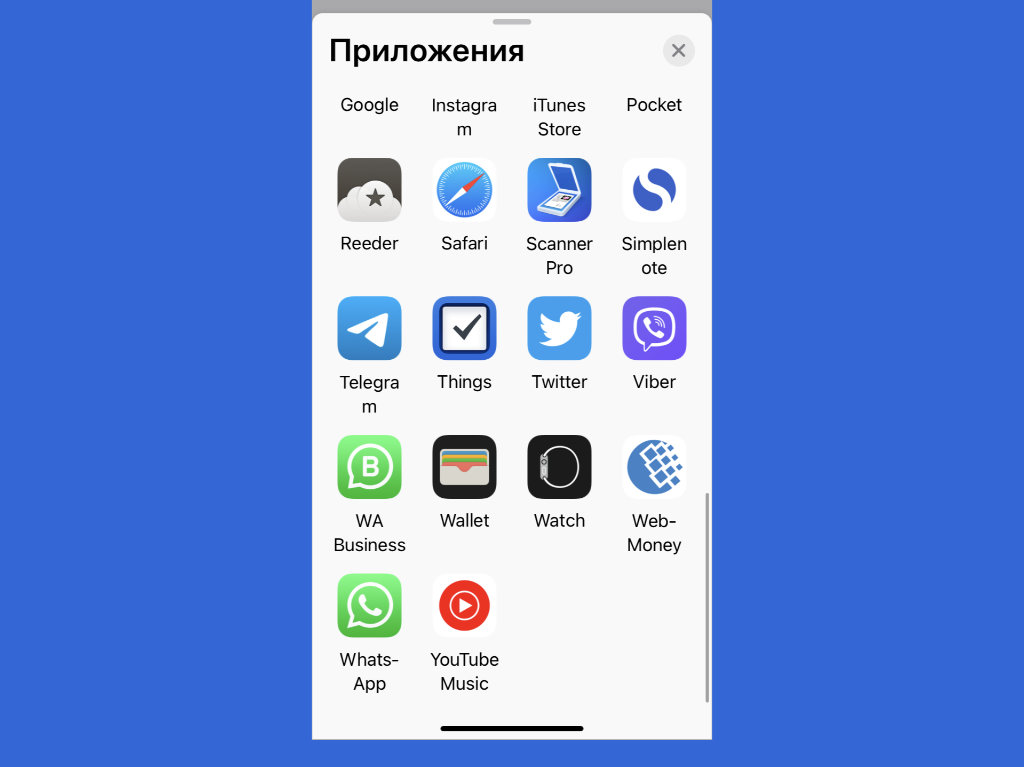 There are still no actions found in the Teams app on iPhone for the Spotify app
Spotify ignores the Quick Commands app on the iPhone, so automation and scripting won't work with this music service. You can't even display your favorite playlist on your smartphone's home screen.
10. Spotify is not good for Apple One users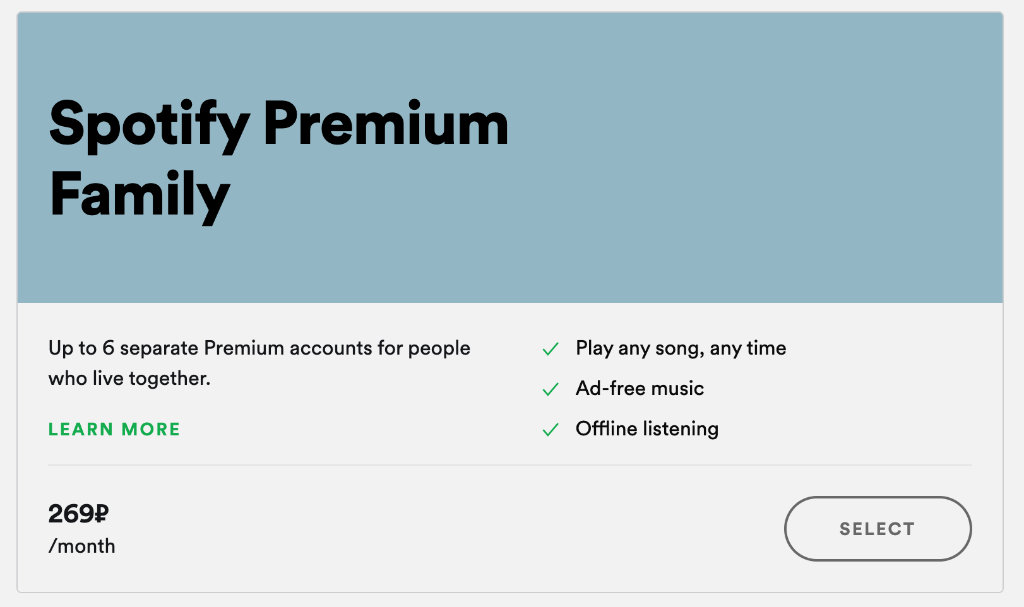 Apple One looks more affordable than Spotify alone
Prices for regular and family access on Apple Music and Spotify are the same: 169 and 269 rubles. respectively. But everything is changed by the general subscription of Apple One, in which for 365 rubles. per person, except for Apple Music, 50 GB are included in iCloud, Apple Arcade and Apple TV +.
However, this fundamentally only if you actively use the Apple ecosystem… I myself have recently made the decision to move away from its strict restrictions, so I do not feel such pressure.
Summing Up: Choosing Between Apple Music and Spotify
At this point, Spotify's advantages over Apple Music are more important to me than any disadvantages. But it makes no sense to assert that one is better than the other, or vice versa in general. Choose what is more convenient for you, and tell in the comments where you left off.
---
Source: iPhones.ru — Новости высоких технологий, обзоры смартфонов, презентации Apple by www.iphones.ru.

*The article has been translated based on the content of iPhones.ru — Новости высоких технологий, обзоры смартфонов, презентации Apple by www.iphones.ru. If there is any problem regarding the content, copyright, please leave a report below the article. We will try to process as quickly as possible to protect the rights of the author. Thank you very much!

*We just want readers to access information more quickly and easily with other multilingual content, instead of information only available in a certain language.

*We always respect the copyright of the content of the author and always include the original link of the source article.If the author disagrees, just leave the report below the article, the article will be edited or deleted at the request of the author. Thanks very much! Best regards!
---