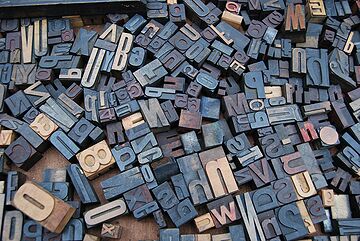 Different languages ​​interfere with each other in your brain.
The German Tamara Lang (29) has been living in Utrecht for four years, moving for love. While in the first period she mainly read Dutch books to improve her Dutch, she now reads as much as possible in her mother tongue again. "About two years ago I realized that my German was really getting bad. When I visited my parents I had to search for words. I remember I couldn't think of the German word for 'Iceland'. In my language you pronounce that with a different sound than in Dutch, as 'island'. Frustrating that I suddenly don't remember these kinds of easy words."
With today's mobility, it is easy to live elsewhere in the world for a few years, or permanently. People like Lang find that their native language erodes quite quickly once they immerse themselves in a new language environment. That is not always easy.
If you move abroad now, when will you no longer be able to use your first language? To what extent is the wear and tear of your native language reversible? These are things that expats and migrants want to know, according to Merel Keijzer, professor of English Linguistics and English as a Second Language at the University of Groningen. "Language is part of your identity after all."
Matter complexes
Is it possible to completely forget your native language? Linguists have been working on this question since the 1980s. When will you forget (parts of) your first language, how and why? It is complex matter. In any case, there is not one story that tells how it works and where every language user fits. Researchers did manage to uncover some general predictors. The strongest is age: the younger you are when you move to another country, the more loss of the native language occurs. And the higher educated, the less language loss.
After that it gets more complicated. For example, someone who emigrated ten years ago may have a better mother tongue than someone who just left two years ago. "It is an individual process in which the context is decisive," explains Keijzer. "How motivated is someone to keep their language? What language does a potential partner speak? How often do you still speak your native language in everyday life?"
Her own PhD research from 2007 provides insight into how it happens. Keijzer did tests on Dutch people who left for Canada years ago. For example, the migrants were instructed to make plural, diminutive or past tense of non-existent words, such as 'groffel'. They also assessed the grammar of sentences. Do they do that like people in the Netherlands do? Keijzer compared the scores of the migrants with those of adults and students from the Netherlands.
Aspects of the mother tongue that students learn last, and which they have barely mastered as teenagers, seem to be the first to wear out in migrants. A principle known as last in, first out. With the migrants, word-level rules, such as conjugations, were the first to be broken. Only after that do things like word order in a sentence take a hit. It was the same with Lang. "It starts with looking for words. Over time it got so bad that I started using the Dutch sentence structure in German sentences."
Not a complete loss
Also important for the degree of forgetting: were you forced to break with your home country and mother tongue or was it a free choice? In the first case, things can go fast, shows the high-profile doctoral research from 2000 by linguist Monika Schmid, who was affiliated with the University of Düsseldorf at the time. She investigated mother tongue loss among German Jews who fled to the US and the United Kingdom around World War II. People who fled Germany before Kristallnacht (an organized Nazi action against German Jews in 1938) continued to speak German better than refugees who left years later. With such trauma, it is quite conceivable that you will never want to hear or speak your native language again.
The German-born Schmid is now affiliated with the University of Essex, where she continues to conduct research into the erosion of the mother tongue. Before that, she was a teacher in Amsterdam and Groningen for fifteen years. She knows better than anyone how languages ​​can mess with each other in your brain, especially if they are similar, such as German and Dutch. All the more opportunity for interaction and confusion. "As a scientist, I don't mind if I can't remember certain words when I'm with family in Germany. Languages ​​interfere with each other in your brain. Personally, I think it's terrible."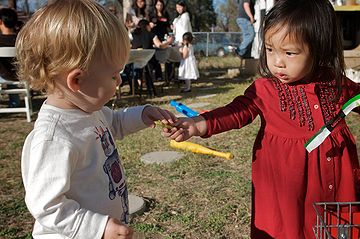 Children under the age of twelve can completely lose their native language if they start speaking a new language.
No matter how long she's been away from her homeland, her German will never completely disappear from her memory. "Once you're out of puberty when you leave, you can no longer speak of forgetting," says Schmid. Yes, you have trouble remembering certain words, start using strange expressions, or develop a foreign accent, but there is no structural loss. "It is different for young children. If they are under the age of twelve, they can completely lose their native language."
Adopted children
For example, children who are adopted at a young age cannot bring out conscious knowledge about words, sounds or grammar. "But without realizing it, something has stuck," says Mirjam Broersma, language researcher at Radboud University.
That even goes for babies and toddlers, who just babbled before moving into another environment. Broersma and her colleagues recently conducted a study with Chinese children who were between nine months and four and a half years old at the time of adoption. Can they – at the age of seven on average – distinguish and pronounce Chinese sounds better than Dutch children? New. Not at first. But after some practice, yes. "The adopted children have had input for a few months in the country of origin, which makes them more sensitive to Chinese sounds. Before they have even spoken a word," says Broersma. In her previous study of Korean adoptees, the children were even younger at the time of adoption: between three and six months old. Broersma also found an advantage with them in relearning sounds. "Some participants found it comforting to think that their brain has stored something from that early period in their lives."
Struggling with identity
The loss of your mother tongue does something to your identity, Keijzer thinks that it cannot be otherwise. Anecdotal evidence abounds. For example, everyone in the Dutch Canadian Society, where she did research, speaks English. The second generation only speaks a few words of Dutch. "These people have Dutch parents and roots. They feel a connection with the Netherlands, they said, but the language is not part of it. They regret that."
Now that her German is declining, Lang has also started to think about her identity. "I always said 'I'm German'. But I feel more international now. I do find that annoying. I want to be able to continue to express myself well in my mother tongue, that feels like home."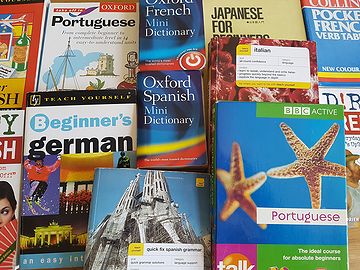 There are no teaching methods that tell you what to do to regain a language you once knew.
Is your first language actually deteriorating because you use it less or because you start using a second language more? A question with a prominent role in the research. In many cases the two go hand in hand, but not always. Keijzer: "It is also possible that people continue to live in their mother country and continue to speak their first language, and then learn a second language. And yes, in that case we also see an impact on the first language."
The reverse is also possible: erosion of your mother tongue without learning a second language. In 2015, researchers from the University of Haifa conducted an exploratory study among Russian immigrants in Israel. For immigrants who do not learn Hebrew, Russian is declining just as fast, if not more so, than for Russian immigrants who do speak Hebrew. Without learning the language of their new homeland, they thus become worse at their Russian mother tongue.
Reversible
In some cases, learning a new language can therefore have a positive effect on preserving your mother tongue. Isn't that counterintuitive? Keijzer points to recent research that shows that it is especially difficult to get to your mother tongue in the early days in a new country. "The first language takes some beating once you move, but after that it can get better again. The better you speak your second language, the easier it will be to get back to your first language."
This result ties in with the idea that people who learn best at a second language are the people who initially allow their native language to fade. 'Good learners are also good forgetters', as American professor Judith Kroll summed up the observation.
How do you master your native language as quickly as possible? Well, good question. Teachers know how to get someone from a lower to a higher level of language. But what if you go down a level? What if you haven't used your French native language for twenty years? It's something Schmid wants to work on. "There are no teaching methods that tell you what to do to regain a language you once knew. Or what you need to do to keep it."
Lang assumes that what she has lost will come back if she ever returns to Germany. "Last week I was in Berlin for a few days. It took me a while to get into it, but I was speaking fluent German again fairly quickly."
---
Source: Kennislink by www.nemokennislink.nl.

*The article has been translated based on the content of Kennislink by www.nemokennislink.nl. If there is any problem regarding the content, copyright, please leave a report below the article. We will try to process as quickly as possible to protect the rights of the author. Thank you very much!

*We just want readers to access information more quickly and easily with other multilingual content, instead of information only available in a certain language.

*We always respect the copyright of the content of the author and always include the original link of the source article.If the author disagrees, just leave the report below the article, the article will be edited or deleted at the request of the author. Thanks very much! Best regards!
---