At the beginning of last July, the period of entitlement to unemployment benefits for those aged 45 and over, who are currently entitled to 175 days of unemployment, was extended by an additional 88 days, according to the benefit granted to them in the new arrangement. In other words: the eligibility period of most 45-plus-year-olds who found themselves unemployed during the corona period is coming to an end. Now they are being ejected into an economy that on the one hand craves working hands but on the other hand still espouses the perception that the world belongs to the young.
According to a global study conducted by Generation from March to May 2021, 63% of the unemployed aged 45 and over were unable to find work for more than a year. This is compared to 52% of job seekers aged 35-44 and only 36% of those aged 18 to 34. The survey shows that the main concern of recruitment managers is that older workers will not be willing to try new technologies (38%), will not be able to learn new skills (27%) And that they will have difficulty working with other generations (21%).
The most prominent age (discrimination on the basis of age) is found in high-tech. "If you look at the big companies such as Intel and Amdocs, you will find many people in different positions past the age of 45, compared to smaller companies and start-ups, and even companies like Google or Facebook, where the phenomenon is completely opposite," says Avi Nir, CEO of Kopios The company is engaged in consulting for companies, and Nir founded it when he was 44, after working as VP of human resources at large high-tech companies. "In our work today we encounter more and more age issues, it mainly depends on the members of some of the managers of those companies. Hi-Tech ".
During the Corona period, we were exposed to many publications that actually pushed people without a technological background to switch to high-tech, how do you explain that?
"In Israel, there are the largest number of start-ups per capita. At the same time, the large international companies are constantly opening development centers here, and this is the factor that creates a very large demand. "There is a huge demand and a shortage of workers. The same shortage leads to great competition and extraordinary wage increases."
And we see this mostly in media articles, which feature 26-year-old guys earning like contractors.
"This is the minority. Because it should be remembered that a company has grown not only on the peak of the 8200 genius but on a great many employees in various fields within it, where by the way there are many roles that are suitable for people over the age of 45."
Certain roles?
"For people of these ages the benefits lie in experience, knowledge, and especially in the issue of commitment and loyalty to society, here the age gap is known and recognized. Today's younger generation are people whose job or company is not necessarily their priority. They are not committed to anyone too much, but. "For themselves and their quality of life. Take my stepchildren north and see that people are more loyal to their workplace over the years."
That's right, I'm 44 years old, and I've been in my current job for a decade.
"Today people ten years younger than you will say to you, 'Ten years in the same job? Are you normal?'. If I want people not to leave in a year or two because they got an offer and ran away, I need to change my priorities."
Where is the country in this matter?
"There are some paradoxes here. The state should do only two things, vocational training instead of endless unemployment benefits. If every company had hired 45-plus people including training, and the state at least in the first year participated in half of their salary, the situation would have been completely different. Unemployment, pay for work. "
How hard is it for a high-tech man who is now leaving a job, and he is over 45, to find something new?
"Depends on where it's in this thing called high-tech. People in sought-after professions like cyber and information security are people who are constantly being chased. A 32-year-old cyber worker knows that if she just raises her head to look they will jump on her. Older people usually look for more stability. "These are people with families, who are at a different stage in life, and they will not be in a hurry to make a change."
Is this conservative trend typical only of Israel?
"There is a general similar trend in the world, but it should be remembered that there are differences between cultures and countries. In the United States, for example, a person sees himself as an economic resource that runs his career, without sentiments. Wherever they give him more – there he will go. In Europe people are more conservative and looking for stability. Israel is a microcosm in which everything drains with great intensity. It should be remembered that high-tech workers are a total of 10% of the employees in the economy and not 50%. To a large extent, they set the tone because they are in the media and also because 25% of the tax payments in Israel come from them. But there is a shortage in other industries as well, in bus and truck drivers for example, did you know that? "
A little about buses, but not beyond that.
"I say to companies, look at older people, they have experience, they are more considerate, and maybe you should also train young managers and teach them to manage older people, it's part of the state's interest. "No, you will only find the young people who made an exit. And to stimulate this issue in the media is also important."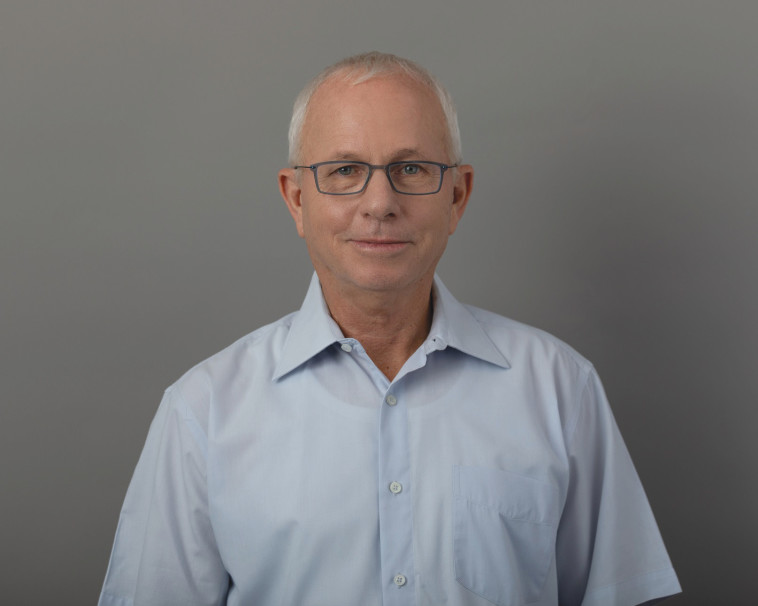 Placement is worth money
Speaking of training, business consultant Amir Coheni, co-founder of AUREN INTERNATIOAL, an international business consulting firm, argues that training is insufficient and requires reform in the field, which will provide advanced professional courses tailored to the needs of companies according to their guidance. "The State of Israel said professional training was done, but this is where the great mourning begins – it misses the mark. A two-month course is not professional training that allows for integration into work."
So what does that mean?
"The idea is to take business companies from all walks of life, in the software world, the traditional industry and more and help them build a school according to their needs, according to the latest things they need and contracts they will need in the coming years. They will build the curriculum and the state will fund. At home, he can be involved in these training processes in a long training process, which will give him the most suitable tools and the workplace that will wait for him at the end of the training. What is happening today is that the state is sending people to training courses from the year 1863.
Is it realistic?
"I believe in it, but understand that there are interested parties and interests in the government who know how to make announcements but not direct the money to the effective place. I would encourage employers to take older workers who bring wisdom with them. Older people, these are working hands that an employer can derive benefits from over time. "
CPA Uri Barry, chairman of the Elliott Group (a group of accounting firms and independent consultants) agrees with Coheni, adding: Make money from it, and then the employees go looking for themselves and do not find someone to employ them. The goal is to encourage the businesses themselves to establish these professional trainings. "Because vocational training centers do not encourage placement, I am first and foremost interested in placement, because placement is worth money."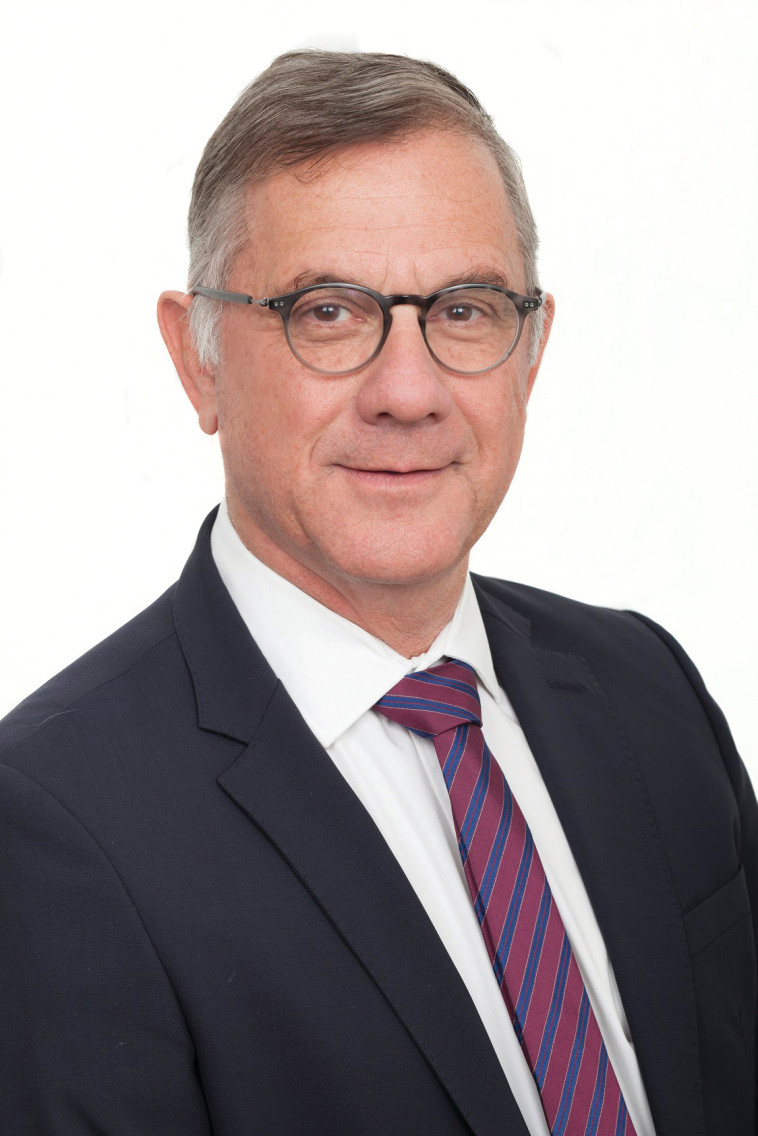 You mean, like, saltines and their ilk, eh?
"Absolutely not. Although the high-tech industry likes more young people, 90% of the economy is a regular economy where people with knowledge, with responsibilities, are sought. People at these ages have many advantages, they do not have small children who need to go to kindergarten, and they are young people with knowledge, experience "In most cases also a profession. The economy is thirsty for manpower, I see it in my office, in my colleagues, in my clients, the economy needs workers and I can't find them."
Barry offers another option for those aged 45 and over who find themselves outside the job market and is risk-free business entrepreneurship. "I'm not telling people to go open a restaurant, but I do think people who have accumulated knowledge and experience in their field should be encouraged to take responsibility, they should get help with business entrepreneurship. "At first he will have little income and slowly it will grow."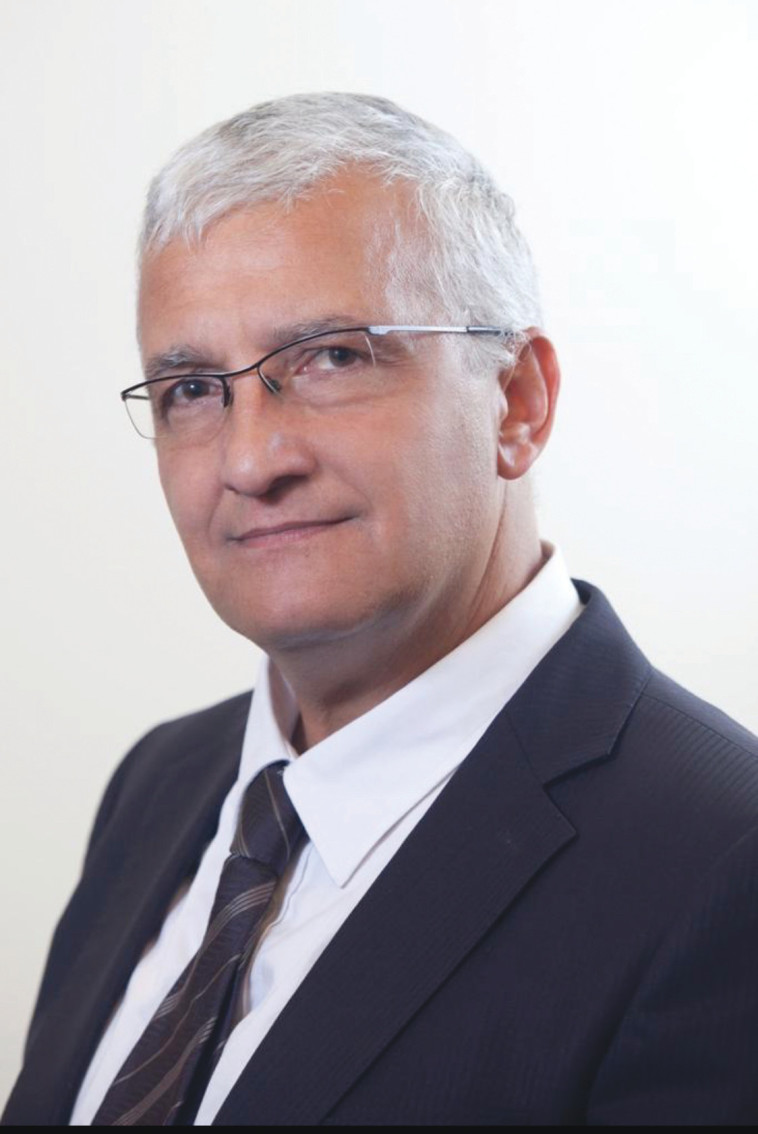 Need a certain character to be independent.
"You need the right support, the right spirit, financial help and marketing and business advice."
The future in education

The field of education is in need of working hands. Looking for improved manpower, with no criminal record. But even here there is no demand, despite the shortage. "I do not understand how today, when there are a lot of classes that were not opened because of the Corona, people who work with children simply do not respond to awareness," says Lucy Hadida, director of another level kindergarten organization, who says there is a huge shortage of early childhood workers. "Coming from the necessary ads, I can hardly count with both hands," she says.
Until a few months ago, Hadida herself ran a kindergarten that operated for 20 years and was forced to close due to a shortage of manpower. "It's sad because it's an area that is in my veins and I have been working in it since I was 18," says Hadida. "And I know people must be wondering about the conditions. So let me tell you that there are good salaries that can reach 50, 60 and even 70 shekels an hour, for incentives and salary increases for the right people, and we provide all the training free of charge. Our hands are wide open, And whoever feels that he has the right love and attitude for children – we are here. "
The third sector is also looking for employees, former managers, people who ran an independent business that was forced to close and they are looking for a change of direction, even if they are 45 years old or older. "The way of management is similar if you run a company or an independent business, and when you enter a position in an association or organization you can enrich it with tools you have already gained in your life experience," says Ronit Bar, CEO of the Israel Volunteer Council. In the third sector, and from every arena I was in I brought something to the role I fill today. There is an extension here that a manager does and brings him to the next position. "
Bar explains that volunteering is also an opening to find a new channel in life. "There is a shortage of volunteers in the age range of 45-55, those people, if they volunteer, wonderful things will happen to them. They will expand their skills, because when you come to volunteer you improve yourself along the way. You get new skills and a new network of contacts. "The association or organization earns twice as much, not just a volunteer but one who has former experience and position and a lot of knowledge that he brings with him to volunteer.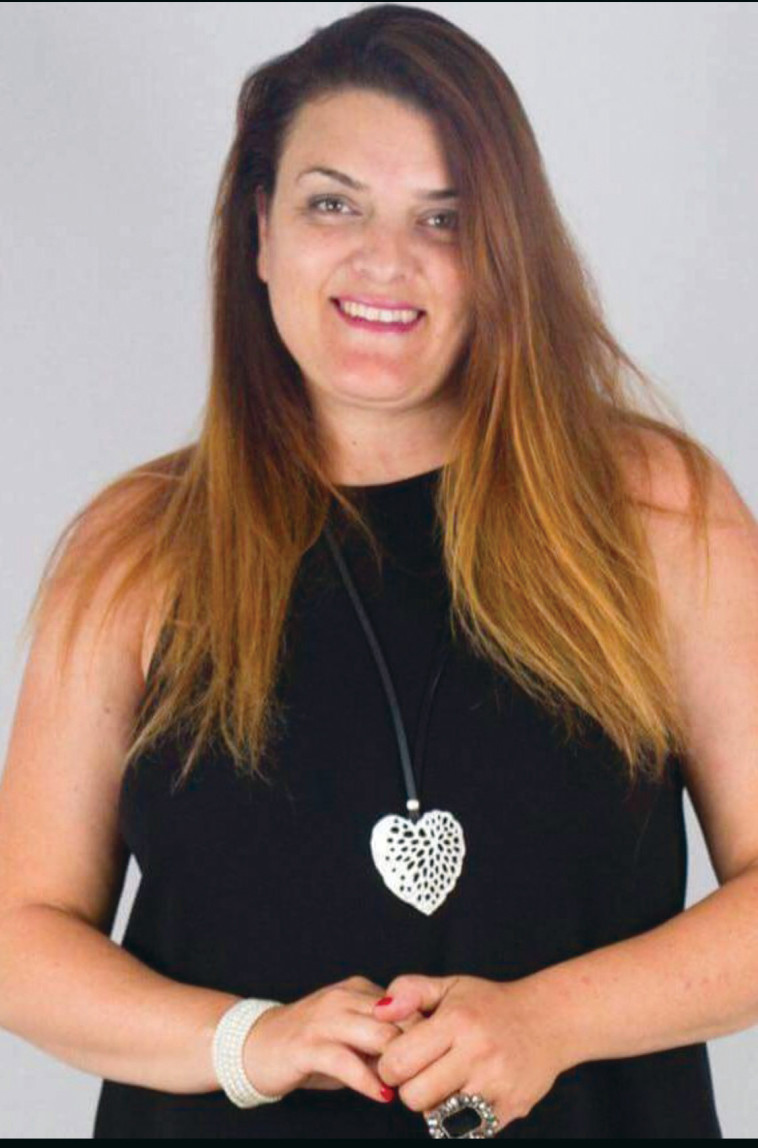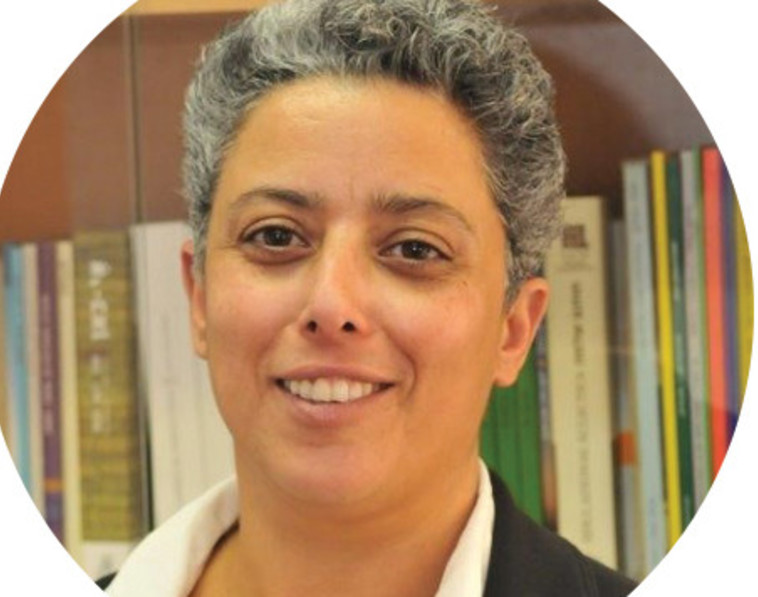 Volunteering creates employment?
"Definitely. And we're working on a study like this in the coming year that will prove the connection between volunteering and employment. In all sorts of aspects. And I call on anyone looking for work, get out of the house, get dressed, meet other people, you have something to give to society. Volunteering will keep you fresh and productive."
---
Source: Maariv.co.il – כלכלה בארץ by www.maariv.co.il.

*The article has been translated based on the content of Maariv.co.il – כלכלה בארץ by www.maariv.co.il. If there is any problem regarding the content, copyright, please leave a report below the article. We will try to process as quickly as possible to protect the rights of the author. Thank you very much!

*We just want readers to access information more quickly and easily with other multilingual content, instead of information only available in a certain language.

*We always respect the copyright of the content of the author and always include the original link of the source article.If the author disagrees, just leave the report below the article, the article will be edited or deleted at the request of the author. Thanks very much! Best regards!
---