Although I am not an official doctor of trees, I treat them with dedication, "says Eran Zabdi, a forester who works for the JNF, about his training as one of the few Ilanim in the country. "Ilani is a person who takes care of trees and knows all aspects of growing and maintaining them. My specialty is caring for trees in the city, from the perception that they are a very great asset to the residents, whether they are in a private yard, playground or boulevard."
According to him, most cities in the country receive an insufficient score when it comes to the presence of trees in their area, "except for Tel Aviv, Herzliya and the Sharon cities, which have a high socio-economic status, and there understand the importance of the urban forest," he emphasizes. "Unfortunately, the most difficult thing is Jerusalem, both because of the route of its rocky terrain and because of the mentality."
These days, ahead of Tu B'Shvat, Zabdi is in charge of the "Tree Tree" project, a project in which people from all over the world come to plant a tree in the Jewish National Fund's planting centers. "This is a traditional plant of over 60 years," he describes. "Delegations and groups of tourists from abroad and planters from the country, especially during the holidays and vacations. Our role does not end when the donors leave. For it to be sustainable planting, that is, for the tree to survive, after planting we give each tree personal treatment and strict watering for at least a year."
Even during the Corona period, the JNF did not give up the planting plant, and they maintain it online. According to Zabdi, "even if the person does not feel the soil and does not hold the seedling in his hands – the planting is exciting."
"In contrast to the period before the Corona, this time we are planting only at one site: in the Wasp Forest, at the foot of the Jerusalem mountains," he says. "There we have the best conditions, and the place is close to Jerusalem – the favorite site for all tourists to plant."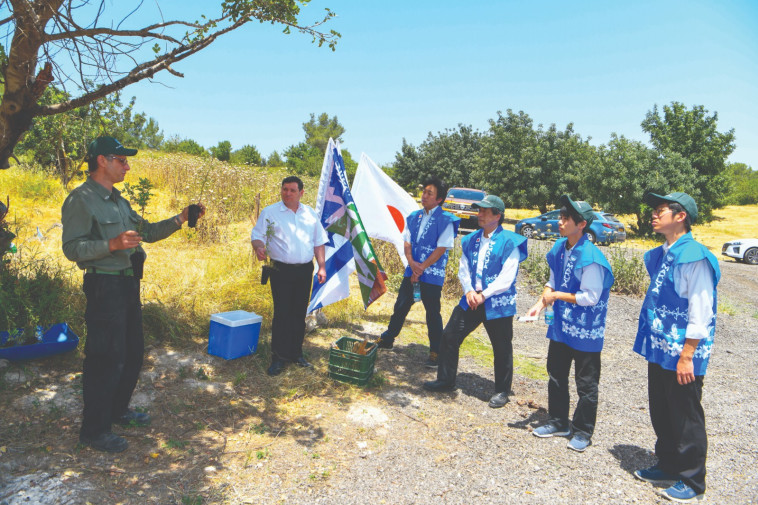 Learn paradise
Forestry studies in Israel are currently taking place in two centers: at the Hebrew University of Jerusalem and at the Faculty of Agriculture in Rehovot. Zabdi (56) himself studied forestry in Germany, and has been working for the JNF for 32 years. "At the age of 14, I traveled by train to Jerusalem from Bnei Brak and saw the pine trees and branches next to the track, which were as white as hands and called me inside," he says. Crazy about trees. "
According to him, forestry is a science like any other science. "The treatment of the ecosystem is completely academic – from climate to pests."
Zevdi, who was previously in charge of a planting project for bereaved families, finds his happiness in the forests of the JNF. "Our forests grow in natural places, so it is a forest for the forest," he explains: "We take care of all aspects of forest management, environmental management, grazing. "Monitoring pests and protecting forests from fire".
As part of the "Tree Tree" project in its virtual version, donors choose a date and time and number of trees to plant. On the appointed date, Zebadi has a zoom call with them from the forest. Using a camera attached to his hat donors can watch their trees planted, with Zabdi talking to them about the cultural, historical and ecological context of the plantations. At the end, Zabdi recites the prayer of the planter written by Rabbi Ben-Zion Meir Chai Uziel:
"It's as exciting as planting with your own hands, because the distance gives a dramatic touch to the story," says Zabdi. "The donors are sitting in New York and you are in Eretz Israel, and we know it is impossible to meet, and despite everything there is something romantic about it. In addition, when a group of people come here physically – they are usually from the same place, while Zoom is an exciting happening of people from all over the world. "People have the location of the planting and invite them to come to the site to look at the trees. And in the same breath I tell them that looking for their personal tree is less true, because they are part of the rule, and as a result of our activity we will all have a forest."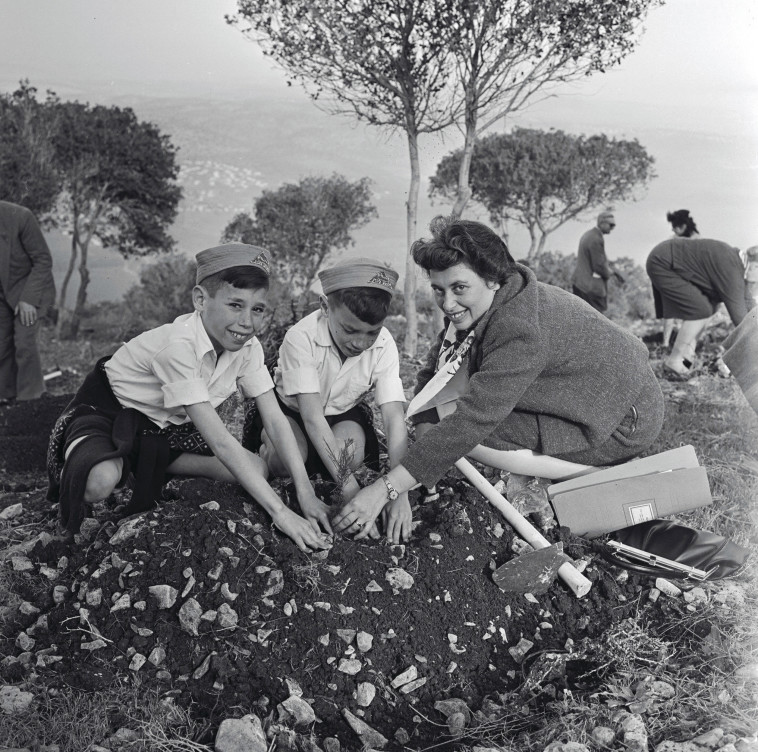 Planting culture
The donors – both physical and zoom – are people with an ideological affinity for Israel, Zionism, Judaism and Christianity. Some have an ecological affinity, and some are interested in celebrating an event or on the other hand commemorating. "Mostly Jews from North America come to us with a traditional religious connotation," says Zabdi. "Then there are evangelicals from North and South America followed by Europeans, not necessarily Jews, but people with a cultural connotation of loving Israel."
How do people react to planting?
"Some people cry when they plant, and there is great excitement even when planting in Zum. The people of Israel have a culture of planting in memory, so the connotation is exciting. We have had quite a few plantations associated with Righteous Among the Nations, there are non-Jewish students from Europe who sing 'Hatikva' "Dancing while planting. There were delegations of generals and ambassadors."
When people come to nature, something happens to them. There is excitement, solemnity, there is perspective. I feel that their attitude towards me also changes: if at first they knew me as a guide or an actor, I become a friend in their eyes. In this place, heart-to-heart conversations can take place, and friendships are often formed. It's a small miracle. "
According to the Jewish National Fund's Fundraising Division, about one million donors from 55 countries and 33 associations of friends have linked their destiny to the Land of Israel through tree planting, and they treat it as a value-based and Zionist act.
"There is something about Zionism," Zabdi agrees, "but it is not just 'we came.' We are sensitive to the fact that our Zionism has other aspects in the eyes of other people, for example religion, culture or ecology. I, for example, like to emphasize the human ecological aspect. The forests in Israel were planted for a short period of two or three decades, from the 1950s to the 1970s. After the establishment of the state, there was a situation in which for 600 years some 600,000 people absorbed 2 million immigrants, which led to the famous years of austerity.
People did not have a job, including my grandfather who immigrated from Bulgaria. KKL-JNF provided them with a job in planting trees, sometimes a few days' employment each week, and so tens of people planted hundreds of millions of trees together. Thus we became a people with a tree-planting culture. We overcame terrible emissions, and some of the problems were solved by planting trees. "People without a job in a desolate land, and we will afforest it and give people a livelihood. It's not just about nature, it's about human dignity."
Zabdi says that he recently ended the planting talks with Zoom in a repetitive statement. "I tell people: wherever you are – you will plant a tree," he says. "Every tree is salvation to the world."
The article is published in collaboration with the JNF
---
Source: Maariv.co.il – חדשות מהארץ והעולם by www.maariv.co.il.

*The article has been translated based on the content of Maariv.co.il – חדשות מהארץ והעולם by www.maariv.co.il. If there is any problem regarding the content, copyright, please leave a report below the article. We will try to process as quickly as possible to protect the rights of the author. Thank you very much!

*We just want readers to access information more quickly and easily with other multilingual content, instead of information only available in a certain language.

*We always respect the copyright of the content of the author and always include the original link of the source article.If the author disagrees, just leave the report below the article, the article will be edited or deleted at the request of the author. Thanks very much! Best regards!
---