The following appeal is intended for the younger readers among you, but not too young. Close your eyes for a moment and imagine the pair of words "insurance agent". It is likely, no matter how old you are, that the first image that comes to your mind is of a man with a tie wearing a starched jacket, wearing glasses and with graying hair.
Why didn't we focus on the very young readers? Because there is no doubt that in the digital age service providers in general and insurance agents in particular are "in danger of extinction". We live in a time when everything can be done with a click from the mobile device with a fingerprint, a time when you don't even need to open the laptop and recover passwords to perform critical operations on the most precious thing to us – our money.
A few years ago, the image of insurance agents was further damaged, after the "Shoka" campaign aired, which wanted to make it clear to everyone that it was time to move forward. However, since the first "Shoka" was released, a lot of water has flowed in the river, at least according to the advertisements on television, which precisely at the height of the digitization age are beginning to convey a slightly different message.
Who among us has not experienced frustration, when the bank did not answer at the exact critical moment when we needed it most? And who among us hasn't almost smashed the phone to pieces, when a bot answered a certain company's service? Dvir Bendak's campaign for Bank Mizrahi-Tefahot raises the questions: "Have we gone too far with digitization?" and "Is human response something we need?". So it turns out that it is, and not only in banking.
In insurance, for example, this is a critical need that may stem from the desire for those who have experienced an insurance event to talk with a familiar person and not with an artificial intelligence system.
So not only are there still insurance agents, but very young insurance agents are roaming the market, light years away from the image that stuck to them. And no, they are not in the profession because one of the parents pushed them into it.
speed up the process
"The next generation of insurance agents is very important in the future of the insurance world, therefore the bureau invests heavily in the younger generation," says Anar Adri, chairman of the youth committee at the Insurance Agents Bureau. Professionalism and connections in the insurance companies – and all this to promote the young people of the industry to center stage."
How do you deal with the gap between wanting an experienced agent and hiring a young agent? How do young agents fit into this world?
"We established a project of veteran agents without a next generation, in which young agents are integrated into the insurance portfolios of the veterans. It is an amazing venture that is a WIN-WIN SITUATION. The young agent receives knowledge and is exposed to clients and growth opportunities, and the veteran agent gets to maintain the client portfolio and support the changing supervisory requirements and market conditions the digital ones".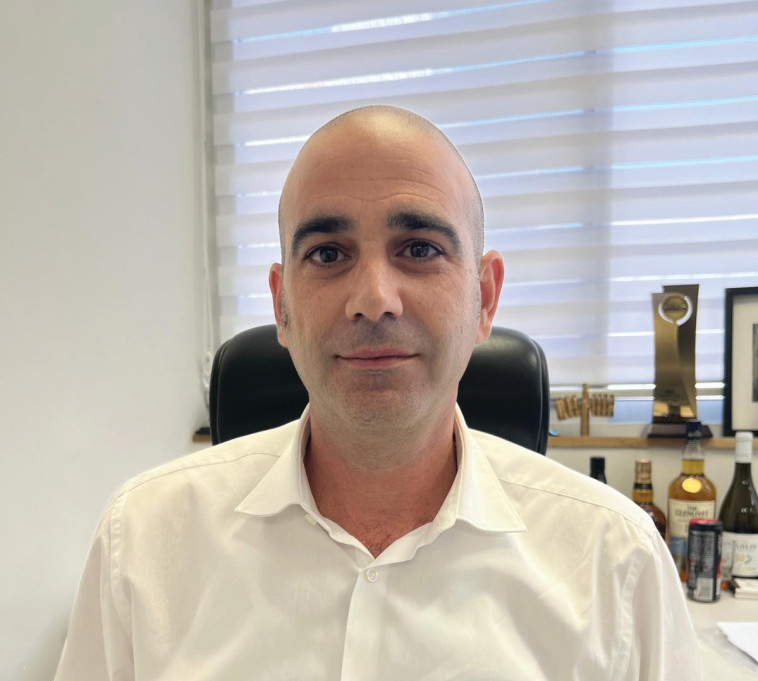 And yet, where are the challenges?
"There are many of them, such as tough competition and regulations that change all the time. Today's competition is not only against each other, but the agents also face competition directly from the insurance companies, from the banks and from international brokers who operate in Israel. There is no doubt that the regulatory issue is very significant As far as the insurance agents are concerned: the agent is constantly required to know and assimilate the circulars of the insurance supervisor and to work in accordance with the instructions that are constantly changing.
"The insurance world is in the midst of a process of streamlining and transitioning from a cumbersome system to a simpler digital system, and the young insurance agents are speeding up this process and setting a bar for the insurance companies – a bar of quick response, flexibility and thinking outside the box. Not every company is suitable for this and it is not always successful, but it is part of from the process that the insurance world is going through. And as we will see right now, the opponents will have to adapt to the new reality."
Adri believes in the need for a profession, and he believes that the ever-developing world of digitization will not be able to replace a knowledgeable professional insurance agent who handles matters on an ongoing basis throughout the entire policy period.
Why actually? After all, all knowledge is in the algorithm and digital
"In recent years the insurance market in Israel has opened up to the insurance markets of the world, and the agents are discovering that what cannot be solved in Israel can be solved abroad. This creates added value for the young insurance agents, enriches their world of knowledge and creates connections and opportunities for them. The value of the young insurance agents is reflected in their fast work and full availability, and they know how to adapt themselves to the changing reality, both from the point of view of supervision and from the point of view of the market. The young insurance agents do not shy away from working with different and diverse insurance systems – this allows the agents' clients to receive the best offer in the market in terms of cost versus benefit."
I adapt myself to the client
"I believe that the path to happiness and financial success does not depend on choosing a profession that is considered desirable, but on choosing a field that interests us and highlights our strong character traits. Personally, I have always wanted to work with people and give them real value," says Roni Shakh, an insurance agent in the financial-pension field .
"First, she looked for something to learn in a financial orientation, and since she had a friend who made food deliveries to insurance companies and thought it was a field that might interest her, she decided to enter it, and according to her, she did not know an insurance agent from her days until she became one. "For me, the world of insurance is fascinating and important is very. Proper planning of insurance and savings can save families from very complex financial struggles and allow those with income to retire with dignity. From this point of view, I truly believe that I chose a profession with a mission."
What, in your opinion, stems from the negative image that the profession has?
"I think there are two main reasons for this. First, the world of insurance is the only field where we are offered to purchase something before we even need it, thinking that if God forbid we need the money and we haven't taken out insurance, it will already be too late. When there is no previous acquaintance with the agent, The offer can be perceived as an attempt to 'push' us something we don't need.
What are the challenges you encounter at work?
"I love my job very much. Being an insurance agent involves a lot of responsibility towards people who trust me. A small mistake can cause great financial damage, and therefore my challenge is to work in an orderly manner and pay great attention to details. Also, all clients are different from each other, That's why I have to adjust myself in every new meeting with the client, so that my explanations are simple and clear to him. I believe that a person who understands well what he has or doesn't have, can make more accurate decisions for himself."
How comfortable are customers to trust you despite your young age? Is the "lack of experience" something that makes it difficult for you to interact?
"Most of my clients come to me through recommendations, so this is a good start to building a relationship of trust. Still, I must provide quality and professional service and recognize that in this field there are many changes all the time, in the introduction of new products by insurance companies or changes in legislation from the Treasury. Therefore Every agent, regardless of age or experience, must always be up to date or they have no place in the industry.
"I feel that the younger generation is working very hard to rebrand the role of the insurance agent. From a door-to-door salesman selling 'insurance', today the insurance agent aspires to be the family's professional authority on matters of finances and investments, inheritance, retirement, taxes and risk management. Therefore, I chose to be Part of 'Tamura Melah' – a body that shares my 'believing self' and provides comprehensive services to insurance agents in all the aforementioned content worlds."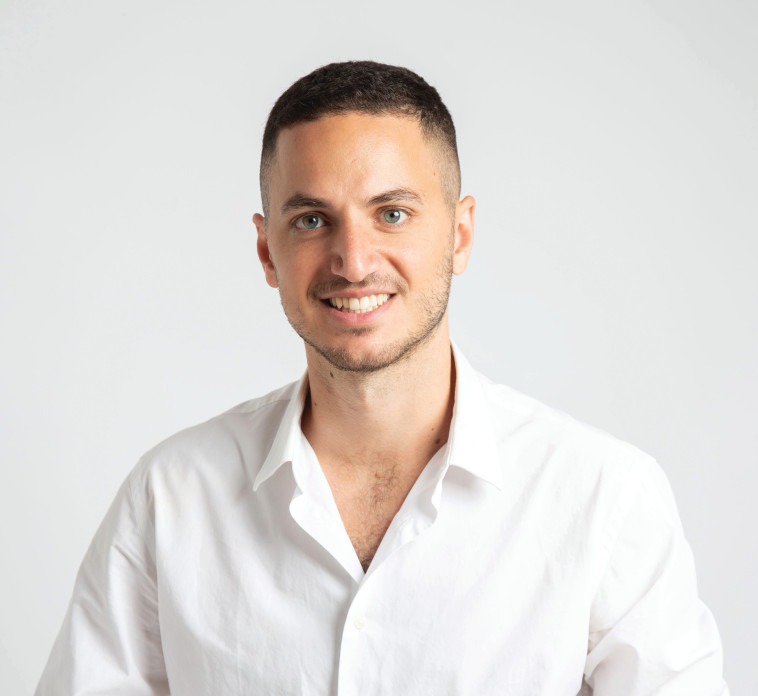 Not a sales agent
Matan Adri, 27 years old from Holon, closes a year as an independent insurance agent dealing in pension insurance and individual insurance. He came to the field after his fiancee worked in the Phoenix company's sales center, and that's how he got to know the world for the first time. "Very few of the young people my age will be able to tell you that they managed to save and extend the lives of their clients, for example, by coordinating an appointment from today to tomorrow for a CT or MRI scan or by scheduling an urgent emergency surgery that would have been scheduled for many months without them," he says. For him, insurance is a mission.
Has anyone in your family worked in this field before? This is a question that always intrigues me and teaches me a lot about people's choice of professions in life
"Yes, my uncle is a veteran insurance agent and the owner of a large and respected insurance agency. Did the fact that he works in the field influence my choices? There is a certain influence. We would always hear at family gatherings how he helped his policyholders exhaust the rights they deserve from the various policies, thus saving lives And prevented many families from reaching financial collapse. It is possible that somewhere in the subconscious this directed me to this field."
During the Corona period, we saw that precisely in the insurance professions there was some kind of relative stability in a world that was shaken. Still, digitization cannot be ignored.
"There is no substitute for a human insurance agent, who accompanies us in the most difficult moments of our lives. In my opinion, precisely in a world that rushes to digital tools and to the response of bots, the public's value and need for professionals to accompany them and give them a humane and personalized service is only getting stronger. Of course, it is also important for us to adopt the tools the right digital ones in order to give our customers the best and fastest service. But the bottom line is that the place of the digital age is alongside the insurance agents and professionals and not in their place."
What challenges have you encountered at work?
"One of the central challenges for me is to simplify the pension system in the State of Israel for the client. A great many clients are afraid to deal with their pension, and I get the answer from them: "It is too complex an issue, I authorize you to do what is necessary and trust you to take care of the best for me." Of course, It is flattering that the clients put their trust in me, but I think that these are critical and essential issues that require each and every one to show understanding and knowledge about them.
"In today's economic reality, each person must understand much more deeply the issues of investments, savings and their financial conduct in order to ensure their future financial well-being. That is why I highly recommend that everyone invest a few hours and study these important issues. Do not take your savings and investments lightly – Correct choices can make a difference of hundreds of thousands of shekels in retirement age."
You are specifically also very young – to what extent is this a weak point in front of customers?
"An insurance agent is not a sales representative. Each agent has a long-term relationship with each of his clients, and the clients' trust in us grows stronger along the way. Of course, as in the case of any professional, sometimes gaining the clients' trust takes time, but through good service And the professionalism of the trust is increasing. I compensate for the 'lack of experience' with professionalism, great knowledge and a constant desire to learn and develop in order to provide my clients with the highest level of service and professionalism."
"Our advantage as young people," Edri wishes to add, "is the open mind and versatility to provide diverse answers and solutions to customers, both in technology and in human assistance. We also better understand the needs of our generation. The new spirit we bring is expressed in an enormous hunger to learn and develop at any given moment The very fact that our generation is exposed to vast sources of information thanks to the internet, social networks, podcasts and more allows us to bring creative ideas and solutions from other industries as well."
---
Source: Maariv.co.il – כלכלה בארץ by www.maariv.co.il.

*The article has been translated based on the content of Maariv.co.il – כלכלה בארץ by www.maariv.co.il. If there is any problem regarding the content, copyright, please leave a report below the article. We will try to process as quickly as possible to protect the rights of the author. Thank you very much!

*We just want readers to access information more quickly and easily with other multilingual content, instead of information only available in a certain language.

*We always respect the copyright of the content of the author and always include the original link of the source article.If the author disagrees, just leave the report below the article, the article will be edited or deleted at the request of the author. Thanks very much! Best regards!
---