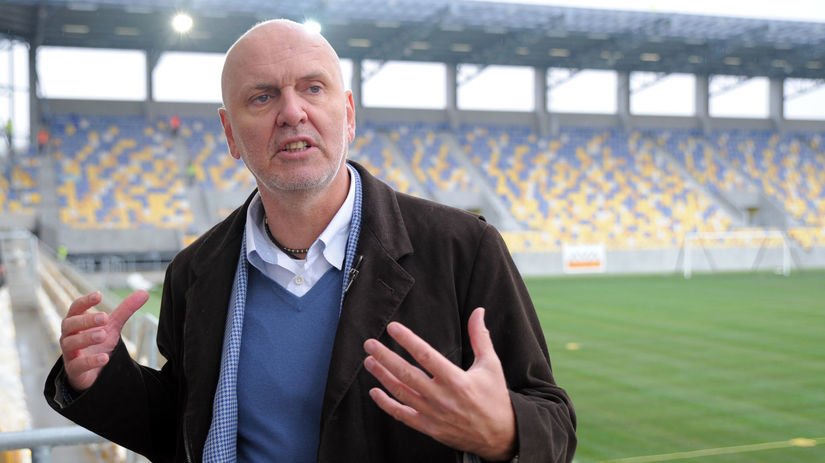 Owner of DAC Dunajská Streda Oszkár Világi.
It is a reaction to the criticism of the Prime Minister of the Slovak Republic Igor Matovič at Thursday's press conference after the meeting of the epidemiological council. Matovič pointed out the non-compliance with hygienic regulations during Wednesday's football hit in Dunajská Streda, where the match of the home DAC against the champion Slovan Bratislava was watched by 6120 spectators.
Therefore, from Monday, July 6, the rules for organizing mass events will change, where the chessboard seating will be replaced by seating in every second row. At the same time, the new measure is intended to be a welcome step, as it simplifies the control of compliance with regulations by event organizers.
Danube officials say they have taken a number of measures beyond the manuals. However, they emphasize that life must continue. The TASR sports editors publish the opinion in full and without editorial changes:
"We are glad that football was finally played in Slovakia in front of a proper spectator backdrop. On Wednesday evening, a meeting of the Fortuna League took place in our stadium, in which football showed itself in full beauty, which was felt and acknowledged by everyone present. after a long time to see great football in a great atmosphere, each player went home with the feeling of joy that we were finally able to enjoy a football match together again.
By no means do we want anyone to get infected with football. However, it should be borne in mind that this is very difficult to avoid. If there is a virus among us, we cannot prevent it. By opening the borders, the risk of the virus returning has increased again.
We perceive the situation in the world and see that in some countries, the virus has reappeared due to football matches. However, in addition to negative cases, there are also positive ones. Such is the case, for example, in Hungary, where matches are played without restrictions, in front of the full point of view and with five-digit numbers of fans, and no problem has arisen from this.
Before the DAC-Slovan meeting, we introduced a number of measures, many of which went beyond the recommendations and manual of the Union of League Clubs. We created our own video with instructions, we placed posters at the stadium, disinfectants were placed at every step, visitors were warned indoors about the obligation to wear a veil, etc.
We communicated the measures to the fans through all available communication channels (electronic, printed) and also directly at the stadium (announcer and light board) repeatedly before and during the event.
If a football match is to be perceived as a place where there is an increased risk of spreading the disease, we must also point out that swimming pools, theaters, cinemas, bars and restaurants are at least as dangerous, to name just a few examples. However, life must go on and football is as important a part of life as the institutions mentioned. "
Do you like this article? Please support quality journalism.
The goal of the daily Pravda and its online version is to bring you up-to-date news, interviews, comments, reports, videos, other useful and practical information as well as reading and content for entertainment and leisure.
In order to be able to work for you constantly and even better, we also need your support.
Thank you for any financial contribution.