What is Greek basil

Greek basil, also known as Basil the smallestis a variety of basil native to the Mediterranean region, specifically Greece.
It is an annual herbaceous plant belonging to the Lamiaceae family, which is characterized by its small and narrow leaves of an intense green colour.
Its aroma and flavor are distinctive and unmistakablewith fresh and spicy notes reminiscent of lemon and garlic.
Greek basil is generally smaller compared to common basil, with smaller and more compact leaves, more elongated and thinner in shape, while those of common basil are wider and smoother to the touch.
Potted basil usually reaches a height of between 20 and 30 cm and its leaves are rich in essential oils.
Greek basil: a versatile plant

Greek basil is a very versatile plant and easy to growideal for the vegetable garden or the home garden.
Greek basil is a plant more resistant to cold than common basil and has good resistance to high temperatures; requires one sunny position that guarantees at least six hours of direct light a day.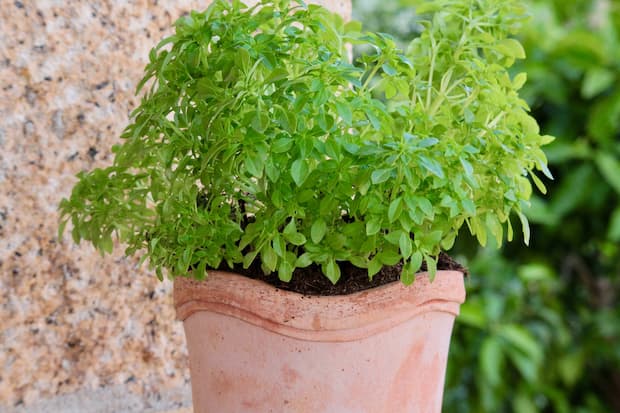 Basil plant indoors – Pixabay, sweetlouise
To ensure optimal growth of the basil plant, the soil should be well drained and, for guaranteed growth, enriched with organic matter.
As for water needs, Greek basil needs regular but moderate watering, avoiding waterlogging which could damage the roots.
Greek basil, more than traditional basil, tends to adapt better to container growing conditions, making it a suitable choice for balconies and terraces.
How Greek basil is grown

To get started, it is advisable to sow Greek basil seeds in pots or containers about 6-8 weeks before transplanting them outdoors.
It is advisable to ensure that the seeds are placed about 1 cm deep in the seed medium and that the average temperature is always between 20°C and 25°C to favor germination.
As soon as the seedlings are strong enough and you begin to see some leaves, you can proceed to transplanting outdoors.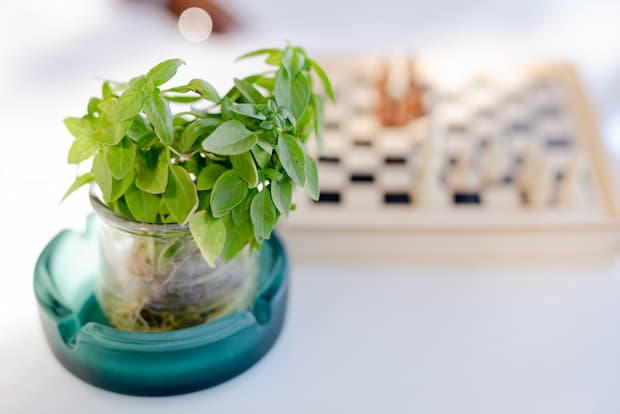 Cultivating basil – Unsplash, Laura Adai
The best area to place your Greek basil plant is an area with a good exposure to the sunthat it is sheltered from strong winds, and that it has well-drained soil.
Before proceeding with the transplant, it is a good rule to prepare the soil by working it deeply and adding compost or organic fertilizer to improve its structure and make it more fertile.
After planting it must be ensured that water the basil in abundance so as to ensure an excellent grip.
During the growing phase, it is essential to provide proper irrigation to Greek basil by watering it only when the surface is dry to the touch.
How to take care of basil

To ensure vigorous growth for Greek basil, it is advisable to carry out a regular pruning: by cutting the tips of the plants, in fact, lateral branching will be stimulated which will act as protection for the formation of flowers.
If the cultivation of Greek basil is aimed at collecting the leaves to use them in the kitchen, it is good to start doing this when the plants have reached a good size, usually after about 6-8 weeks from the transplant.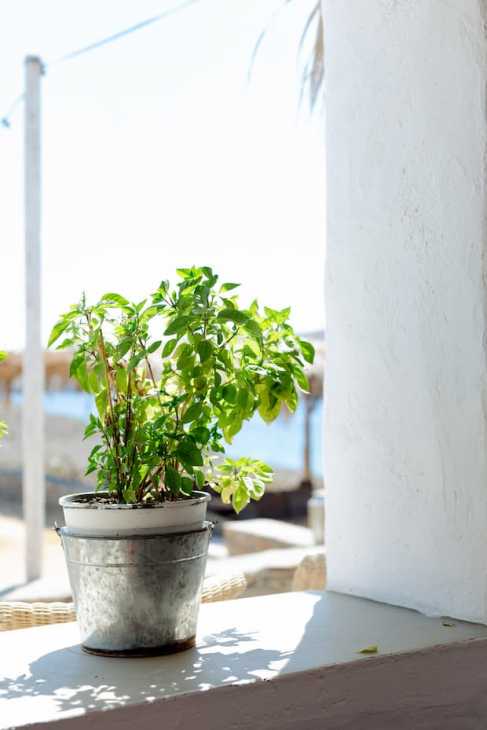 How to Harvest Greek Basil – Unsplash, Laura Adai
Finally, it is important to keep in mind that Greek basil can be subject to attack by common pests and diseases such as aphids or thrips; for this reason it is necessary to carefully monitor the plants and, if necessary, use products based on neem oil.
Where to plant Greek basil

As mentioned above, Greek basil requires adequate sun exposure and well-drained soil for optimal growth.
Preferably, Greek basil is recommended to be planted in an area of ​​the garden or vegetable patch that receives at least six hours of sunlight Direct Day: Basil loves heat and thrives in full sun conditions.
As for the soil, Greek basil prefers well-drained soil, rich in organic matter and with a neutral pH or slightly alkaline.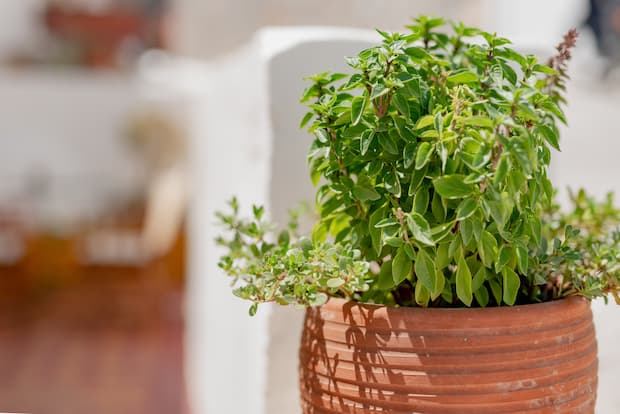 Basil how to cure it – Unsplash, Laura Adai
It is possible to plant Greek basil directly in the ground or in pots and containers, provided that the latter are deep enough to allow for root development.
Greek basil can also be grown in confined spaces such as balconies, terraces or windows: in these cases, just make sure that the plants receive enough sunlight and that the containers have drainage holes to avoid waterlogging.
How long does Greek basil last

As previously mentioned, Greek basil is one annual herbaceous plant; this means that its complete life cycle, from sowing to maturation and seed production, occurs within a year.
Greek basil tends to enter the flowering phase and complete its life cycle during the summer months. As the plant produces flowers and seeds, the leaves tend to lose their distinctive flavor and aroma.
Basil plant – Pixabay, PublicDomainPictures
When this condition occurs, it is possible to decide whether to collect the seeds for subsequent sowing or to let the plant complete its natural cycle in any case.
Despite adequate care and periodic pruning practices, it must always be kept in mind that Greek basil, like all other annual plants, has a limited life cycle and, as the months go by, with the natural lowering of temperatures, after the summer, the plant will reach its natural term.
Of course, new plants can always be replanted the following year, thus ensuring a supply fresh and continuous of Greek basil in your garden, vegetable garden or balcony.
What to do with Greek basil: the use in the kitchen

Having discovered the secrets for the cultivation and duration of Greek basil, it's time to find out how this versatile plant can be used, not only in the kitchen, but also beyond the stove.
From a culinary point of view, Greek basil is a very popular ingredient in many recipes. It is used fresh, dried or as a base for preparing pesto, sauces, salads and pasta dishes.
Basil seedling – Pexels
Its aromatic properties and its intense flavor give it a touch of freshness and liveliness to the dishesmaking it a must-have addition in Mediterranean cooking.
In short, the culinary possibilities are endless. Its leaves, in fact, can be dried and crumbled in airtight jars to use them as flavoring throughout the year.
What to do with Greek basil: medicinal properties

Plus, Greek basil also has medicinal properties and aromatics that make it suitable for the preparation of herbal teas and infusions.
The leaves, both fresh and dried, can be used to prepare a refreshing herbal tea, or combined with other aromatic herbs, such as mint or lemon balm, to create personalized infusion blends.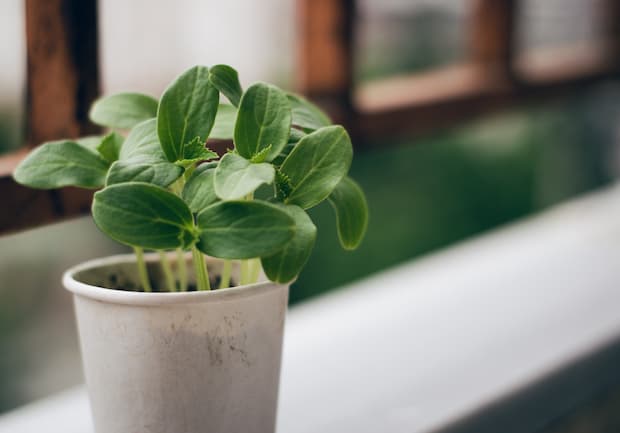 How to grow basil – Pexels, Gokceakyildiz
Greek basil also has a positive impact on its surroundings.
Its leaves emit an intense aroma that can rejection some unwanted insects such as mosquitoes and flies.
Planting Greek basil near other plants susceptible to insect attacks can be a great idea to create a sort of natural barrier.
In short, its compact growth, intoxicating scent and unique flavor make it a valuable addition to any green space, offering the possibility of enjoying its aromatic leaves in a wide range of culinary preparations or exploiting its medicinal properties.
---
Source: LAVORINCASA.it by www.lavorincasa.it.

*The article has been translated based on the content of LAVORINCASA.it by www.lavorincasa.it. If there is any problem regarding the content, copyright, please leave a report below the article. We will try to process as quickly as possible to protect the rights of the author. Thank you very much!

*We just want readers to access information more quickly and easily with other multilingual content, instead of information only available in a certain language.

*We always respect the copyright of the content of the author and always include the original link of the source article.If the author disagrees, just leave the report below the article, the article will be edited or deleted at the request of the author. Thanks very much! Best regards!
---