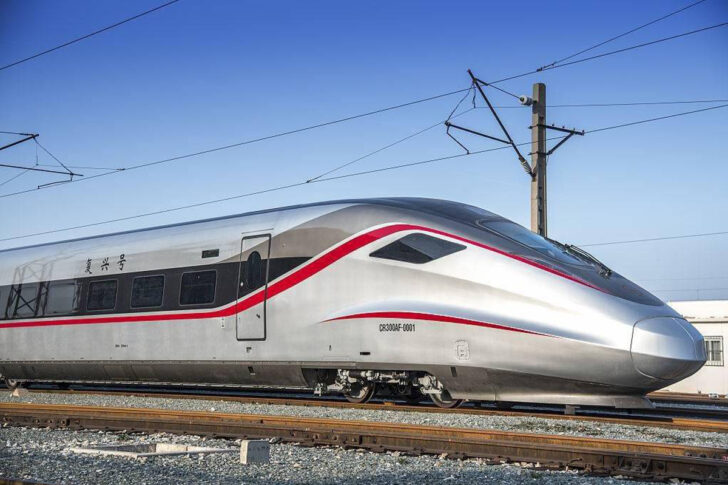 CP rebrands high speed connecting 3 airports to "Asia Era One"
On September 13, 2021, Mr. Sarit Jinsit, President of the Eastern High-Speed ​​Rail Linking Three Airports Company Limited revealed that the company would like to announce the name of the new company to be "Asia Era One Co., Ltd." (Asia Era One Co.) ., Ltd) has a main mission to prepare for the future of the high-speed rail project connecting three airports. Don Mueang-Suvarnabhumi-U-Tapao
For changing the name of the organization this time This reinforces the readiness to move forward with the high-speed rail project connecting three airports continuously as planned. This will improve the level of transportation in Thailand to become a travel hub in Asia and the world with international standards of transportation and service.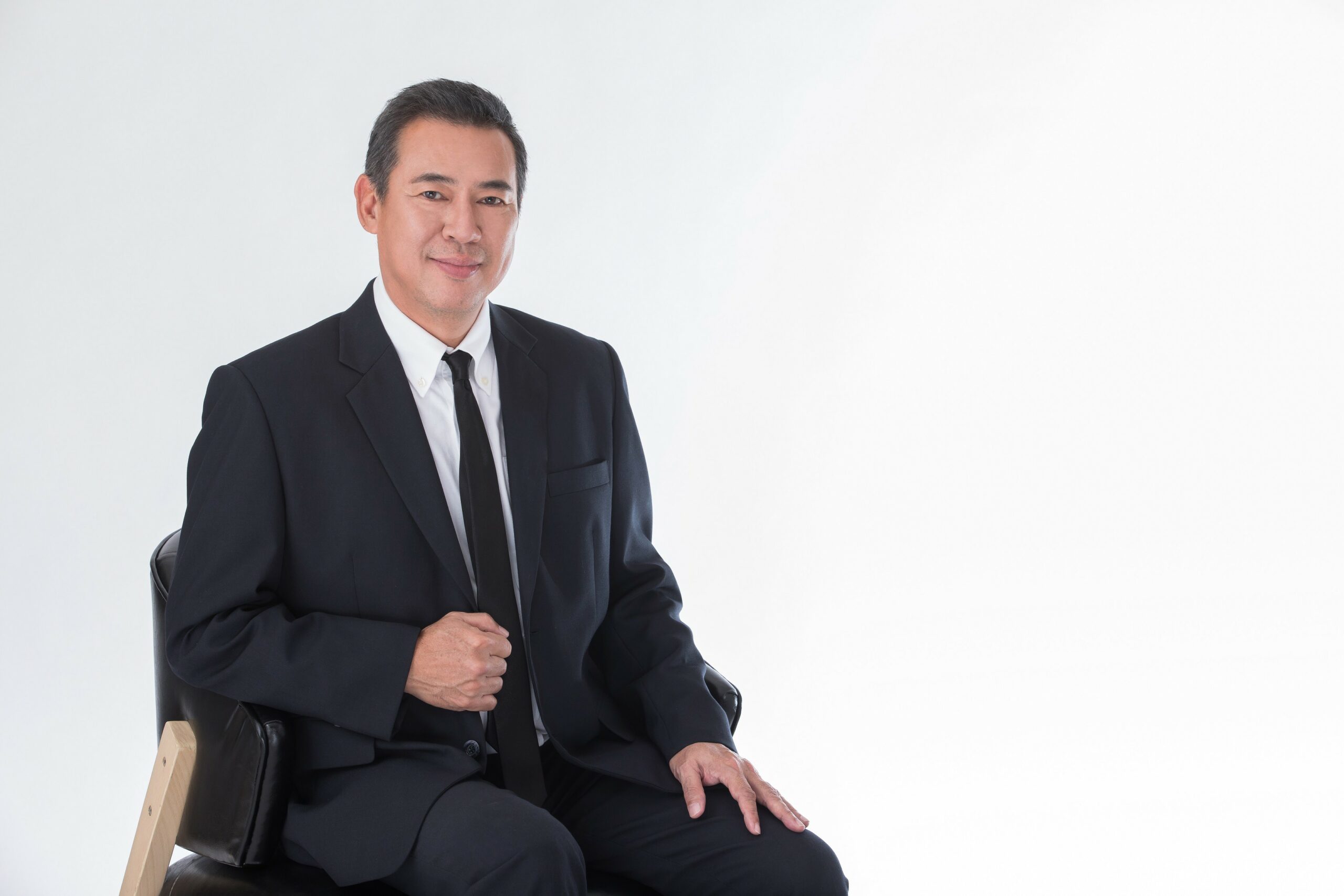 The "Asia Era One company name" is derived from the English concept "Asia Era One", which is synonymous with the company's vision of being the center of Asia. that connects people, society and country as one for Thailand to a new era, the future of prosperity
meanwhile The Thai name, Asia, Erawan also synonyms with Erawan elephant. Vehicle of Indra's son with strength And it is also a symbol of good deeds and a symbol of fertility.
Mr. Sarit also spoke about the vision and mission of the company further that Asia Erawan Company aims to be the center of travel in Asia. It will lead Thailand into a new era of opportunity and prosperity as a global leader in high-speed rail travel technology that aims to connect Thailand and Asia as one by creating a new standard for the pride of all Thai people.
Ready to the extreme. "Transportation-Bangkok" mobilizes troops to cope with the floods of the year 64
"Transportation – Bangkok" to cope with floods The Department of Highways joins forces with the Department of Rural Roads to send officers to clear the road for 24 hours of flooding – soil slides.
The Bangkok Metropolitan Administration announced a 9-step response plan, including pipe removal work, opening of waterways, and relief measures for the victims. Organized a big volunteer event to eliminate water hyacinth in the Chao Phraya River
Flooding situation – flooding during the rainy season prompted the Ministry of Transport and Bangkok (BMA) to mobilize 24-hour standby staff to deal with and provide immediate assistance to people.
Reporters update the progress as follows: The Department of Highways (TLS) reported at 18:00 on September 12, 64 there were flooded highway roads and soil slides in 7 provinces, 9 routes, 10 of these 10 can travel. 10 places including
1. Samut Prakan Province, 3 places in 3 routes, namely Highway 3117, Khlong Dan – Bang Bo section, km 5 + 300 – km 5 + 600 with a water level of 5-10 cm., Highway 3413 at the entrance to Bang Bo. Bang Bo District, at km. 0+450 – km.2+100, found an intermittently high level at the level of 5-10 cm. and Highway 34 at the entrance of Suvarnabhumi Airport – Bang Wua, Bang Bo District, at km 29. +200 – km at 30+ 300, the water level is found at intervals of 5-15 cm.
2. Maha Sarakham Province, 1 in 1 route, namely Highway 213, Maha Sarakham – Nong Khon section, km 8+500 – km 8+600, water level is 8 cm.
3. Nakhon Ratchasima Province, 1 in 1 route, namely Highway 224, Phako-Nong Sanuan section, km 79+800, 1 lane collapsed road on the left. under repair
4. Loei Province 2 places in 1 route, namely Highway No. 2114, Dan Sai – Pak Man section, km 3 + 650 – km 3 + 750, found water 5 cm high and km 5 + 300 – km. At 5+525, the water level is 5 cm.
5. Kamphaeng Phet Province, 1 in 1 route, namely Highway 1, Non Por Daeng section – Pak Dong section, km 391+600 – km 392+600, water level is 15 cm.
6. Phrae Province, 1 in 1 route, namely Highway 1124, Pang Kum – Wang Chin section, km 30+685 section, found that there was a flood of forest erosion, causing a cavity under the bridge. small car pass But the big cars can't pass. It will take about 2 days to repair, while using the detour to the village of Tor Lor 1224 before, with a distance of about 2 km.
7. Tak province, 1 in 1 route, namely Highway 12, Mae Lamao – Tak section, km 65+000 – km 68+000, found soil slides covering the left side of the route. The right side can continue to travel.
Rural roads are flooded with 3 routes – able to travel
Department of Rural Roads (NTC) reported more in the same period that There are roads affected by floods in 3 provinces, namely Phetchabun, Samut Prakan and Phichit, totaling 3 routes that can be traveled through as follows:
1. Rural road, Phor Chor 2065, National Highway Intersection No. 12 – Lom Sak Municipality, Lom Sak District, Phetchabun Province, from km 5+100 to km 5+875, flood level 25 cm.
2. Rural road, Sor Por. 5003, connecting the local highway Bang Sao Thong – Ban Chang Tay, Bang Sao Thong District, Bang Bo, Samut Prakan Province, from km 0+000 to km 3+000, with a flood level of 7 centimeters.
3. Rural road, Phor Jor 4016, National Highway Intersection No. 1069 – Ban Huai Rom, Dong Charoen District, Phichit Province, at km 7+650 to 8+000, with a flood level of 20 centimeters.
The NTC has installed warning signs. Poles have been placed showing the flood boundaries for people to know and roam with caution. Including the preparation of tools, machines, sandbags, staff to provide prompt assistance and will closely monitor the situation. to facilitate safe travel for people People can ask for more information or report a flood. at the Department of Rural Roads hotline 1146
Bangkok releases a 9-step plan to cope with floods
Pol Gen Asawin Kwanmuang, Governor of the Bangkok Metropolitan Administration (BMA), revealed that there is a plan to deal with the heavy rain situation in the area in 9 steps:
1. Follow the weather situation from the Meteorological Department and from the Bangkok Rain Radar by the Flood Prevention Center. Work 24 hours a day
2. Prepare tools and equipment and install the pump at the point where there is a risk of flooding to be sufficient and ready for immediate use
3. Control and reduce the water level in the canal. Pumping wells and monkey cheeks to be at a low level according to the plan.
4. When it rains, the flood prevention center Alert the rain situation to management and field operators. Through the radio communication system Trunked Radio notifies the district office via the radio communication network "Amarin", notifies the relevant agencies through the Line group "Bangkok Flood Warning" (the security guards, the military, the police, the media)
5. Send urgent operations units (BEST) to be at risk points and important points when heavy rain is expected. to accelerate drainage and solve traffic problems
6. Field agencies visit the area at various points. and report the flood situation to the flood prevention center in real time
7. Coordinate requests for support from relevant agencies such as the police to help facilitate traffic. Closing flood routes / soldiers help people If there is a high flood level, small vehicles cannot use the route through, etc.
8. Accelerate solving flood problems in critical areas by installing a mobile pump in addition to the existing
9. Flood Prevention Center reports rain conditions, rainfall, flooded areas periodically. and summarize the situation to alert and publicize through various agencies and social media channels
In the event of an emergency Bangkok has set up an integrated center to solve flood problems with the district director as the incident commander.
As for the progress of accelerating the removal of water hyacinths and water obstructions that hinder drainage. in the part where Bangkok is responsible
The Bureau of Drainage has carried out the preparation of the drainage system in 2021. Cleaned 3,348 kilometers of sewers, dredged 130 canals, 270 kilometers, collected water hyacinth waste, averaged 20 tons/day, opened up flowing and circulating waterways. Open waterways, 1,528 canals, length 1,601 kilometers
on the storage of weeds in the Chao Phraya River Office of the Environment There is a plan to continuously collect garbage and weeds every year. In 2020, it can collect 3,233.51 tons, divided into 2,651.48 tons of weeds, 258.68 tons of household waste, 226.35 tons of wood chips, 97.01 tons of foam, and in 2021, the storage capacity is 3,612.40 tons, divided into 3,562.19 weeds. Tons of household waste 24.56 tons, plastic 25.65 tons (as of August)
On this day (13 Sept. 64) organized an activity "volunteer spirit" to solve water hyacinth problems in the Chao Phraya River in Bangkok at the grounds of the King Rama VIII monument, Suan Luang Rama 8 (Rama 8) Bridge, Bang Phlat District. Get on a boat to collect water hyacinths, weeds and garbage in the Chao Phraya River. From Rama 7 Bridge to Rama 9 Bridge
At the same time, the Office of Disaster Prevention and Mitigation has implemented the Bangkok Flood Prevention and Mitigation Action Plan 2020 by implementing in 2021, stipulating the roles and duties of the main operating units, which consist of The Bureau of Drainage, the Bureau of Public Works, the Bureau of Disaster Prevention and Mitigation, the Office of Municipal Affairs, and all 50 district offices, and the support unit comprises the Strategy and Evaluation Bureau. Office of Social Development, Bureau of Health and related agencies
Each unit must prepare a support plan to prepare resources. practice system to be able to prevent and solve problems from flooding quickly, timely and efficiently to prevent and mitigate impacts on people's lives and properties
The Bureau of Disaster Prevention and Mitigation also provides fire and rescue personnel, vehicles and related equipment. ready to provide immediate assistance to victims as well as rehabilitation and relief for the victims after the flood has ended
---
Source: ประชาชาติธุรกิจ by www.prachachat.net.

*The article has been translated based on the content of ประชาชาติธุรกิจ by www.prachachat.net. If there is any problem regarding the content, copyright, please leave a report below the article. We will try to process as quickly as possible to protect the rights of the author. Thank you very much!

*We just want readers to access information more quickly and easily with other multilingual content, instead of information only available in a certain language.

*We always respect the copyright of the content of the author and always include the original link of the source article.If the author disagrees, just leave the report below the article, the article will be edited or deleted at the request of the author. Thanks very much! Best regards!
---