The small single-board computers in the Raspberry Pi family have undoubtedly become extremely popular since it was first introduced in 2012. The first model was developed by The Raspberry Pi Foundation with the aim of promoting computer skills in developing countries. However, the single-card computers quickly became popular as both purely compact computers and as the basis of creative technology construction.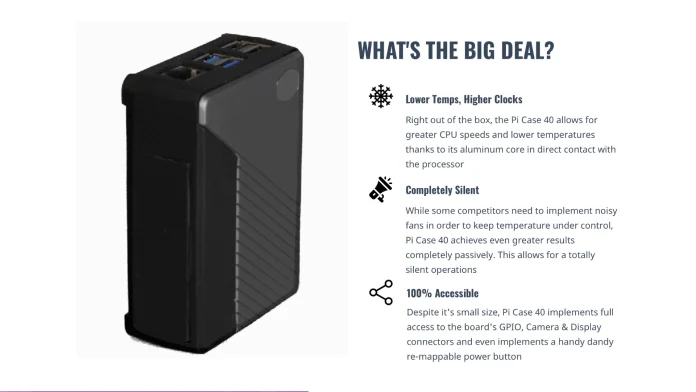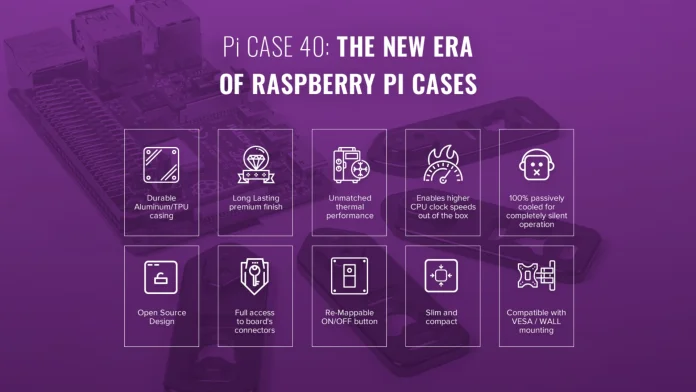 The growing popularity has also led to the creation of a market for accessories around the Raspberry Pi, a market that includes various compact chassis. Many of these apply some form of active cooling to allow the Raspberry Pi 4 to hit at higher speeds without being knocked down. Well-known manufacturer Cooler Master will soon launch a Kickstart project for the chassis Pi Case 40 that passively cools the Raspberry Pi 4 through direct contact with the metal housing.
Just as with the single card computer it will house, the Pi Case 40 is a compact story measuring 96 × 68 × 28 millimeters. The compact shape makes all the connections on the circuit board available at the back, such as image output, USB connections and extended function contact pins (GPIO). The Raspberri Pi 4 card itself is placed on a rubber frame (TPU) and the processor has direct contact with aluminum, allowing for passive cooling.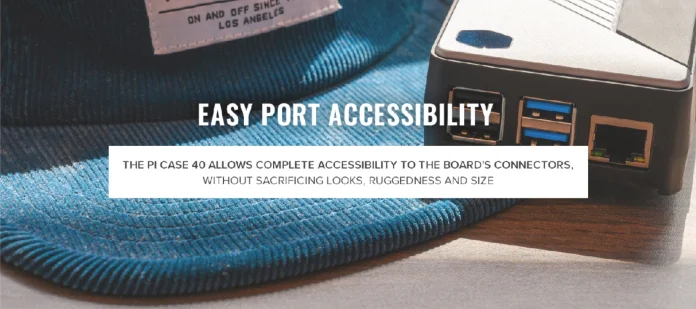 The Pi Case 40 is also equipped with an on / off button that can also be programmed to perform other functions if the user so desires. The package also includes four VESA brackets for mounting on, for example, the back of the screen. Chassis's Kickstarter campaign begins Monday, July 6, but curious ones can already report their interest. Anyone who reports interest before the campaign starts will receive a 25 percent discount on the price and get VESA mounts included in the package.
Read more about Raspberry Pi 4: