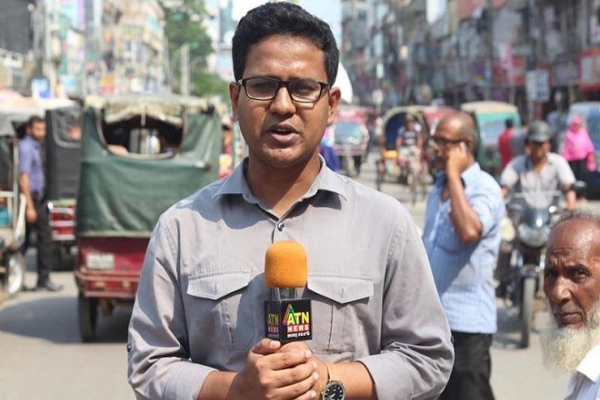 Constable's 'violent behavior' with a journalist in Rajshahi, committee to investigate
The media
Bureau Chief, Rajshahi

2020-07-03

A police constable has 'violently' treated a journalist in Rajshahi. The incident took place at Kajla Gate of Rajshahi University (RU) on Friday. The incident is being investigated by a one-member committee on behalf of the police. If found guilty in the investigation, action will be taken against the accused constable, police said.
The victim's name is Bulbul Habib. He is the Rajshahi District Representative of the private satellite television channel ATN News. He was entering the RU campus for personal work at around 5.30 pm. At that time, the police constable Golap on duty at Kajla Gate treated him very badly.
According to Bulbul Habib, he was entering the campus in a rickshaw. Then the policemen at the gate blocked his way. He said that now it is not possible to enter the campus. He then introduced himself. But police said permission from university authorities was required to enter the campus. Bulbul Habib was then calling the university proctor. That's when Constable Rose rushed towards him.
Bulbul Habib said many rickshaws and motorcycles were entering the campus in front of him. But the police did not block anyone's way. As soon as he introduced himself as a journalist, Constable Rose became furious and treated him harshly. Without further ado, he spoke to the university proctor about the police. He then entered the university campus. He later informed the senior police officers about the matter.
Rajshahi Metropolitan Police (RMP) spokesman Golam Ruhul Quddus said, "We know the matter." Motihar Police Assistant Commissioner Hafizul Islam has been assigned to investigate the incident. He will investigate and report. If found guilty, action will be taken against the accused constable.
(Dhaka Times / 3 July / LA)