In early March, I switched to AirPods Pro from the very first AirPods. In short, he freaked out. At first I thought to wait for the new 3rd generation AirPods and 2nd generation AirPods Pro and choose between them. Practice has shown that I did everything right.
Apple did not show the next AirPods Pro, and the new AirPods did not particularly like the chips. Moreover, judging by the experiment that I had been conducting the whole last week, I realized that sometimes ordinary AirPods sit best in the ears.
Yes, for seven days I deliberately replaced my favorite AirPods Pro with regular AirPods. Sometimes the latter were better.
Disclaimer: the experiment is subjective. It was conducted with the 1st generation AirPods, but everything written applies to the 2nd.
✅ Advantages of regular AirPods over AirPods Pro
1. AirPods Pro sometimes started falling out of my ears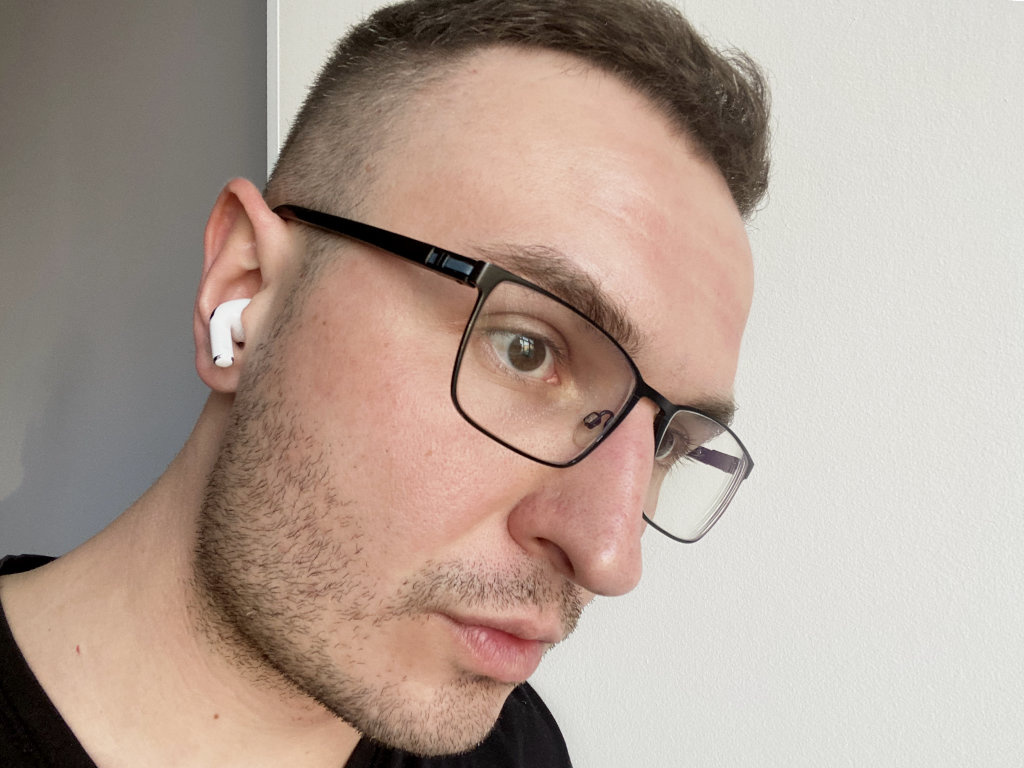 Medium basic attachments work best for me
I switched to AirPods Pro in early March, and in the first half of September I noticed that the headphones periodically fall out of my ears. Moreover, this applies not to two earbuds, but only to the right one. Not always, but sometimes he tries to leave his ear.
Even after a couple of months of daily use, I still did not understand what this could be connected with at all. Periodically, there is no problem at all – even during "jogging" on the ellipsoid. But at times I catch the earpiece with my hand when I walk down the street.
It was after this that he began to systematically "steal" regular AirPods from his wife. There is no such problem with them. I am still surprised.
By the way, I tried the 3rd generation AirPods for a short time. I sit roughly like regular 1st and 2nd generation AirPods.
2. In regular AirPods you can really sit all day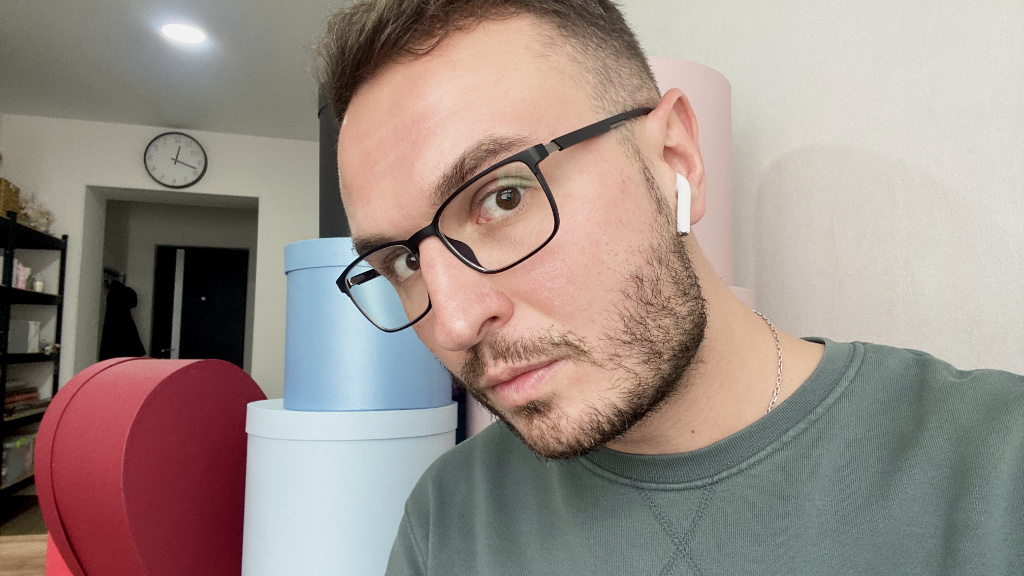 In-ear headphones usually start to crush after a couple of hours
It doesn't work with AirPods Pro.
I usually do my computer work with music. I prefer electronic tunes with a minimum of vocals, an even or broken rhythm, and also not particularly high BPM, so that I have time to hit the keys to it. I advise.
In order not to disturb others, I usually set myself the pace with music in my headphones. For more than six months, almost everyone has been doing this through AirPods Pro. After all this time, I can admit that in comfort they are inferior to conventional AirPods.
Despite Apple's best efforts, in-ear headphones after 2-3 hours without interruption, they begin to put pressure on the brain.
3. Poor noise isolation is better than transparency mode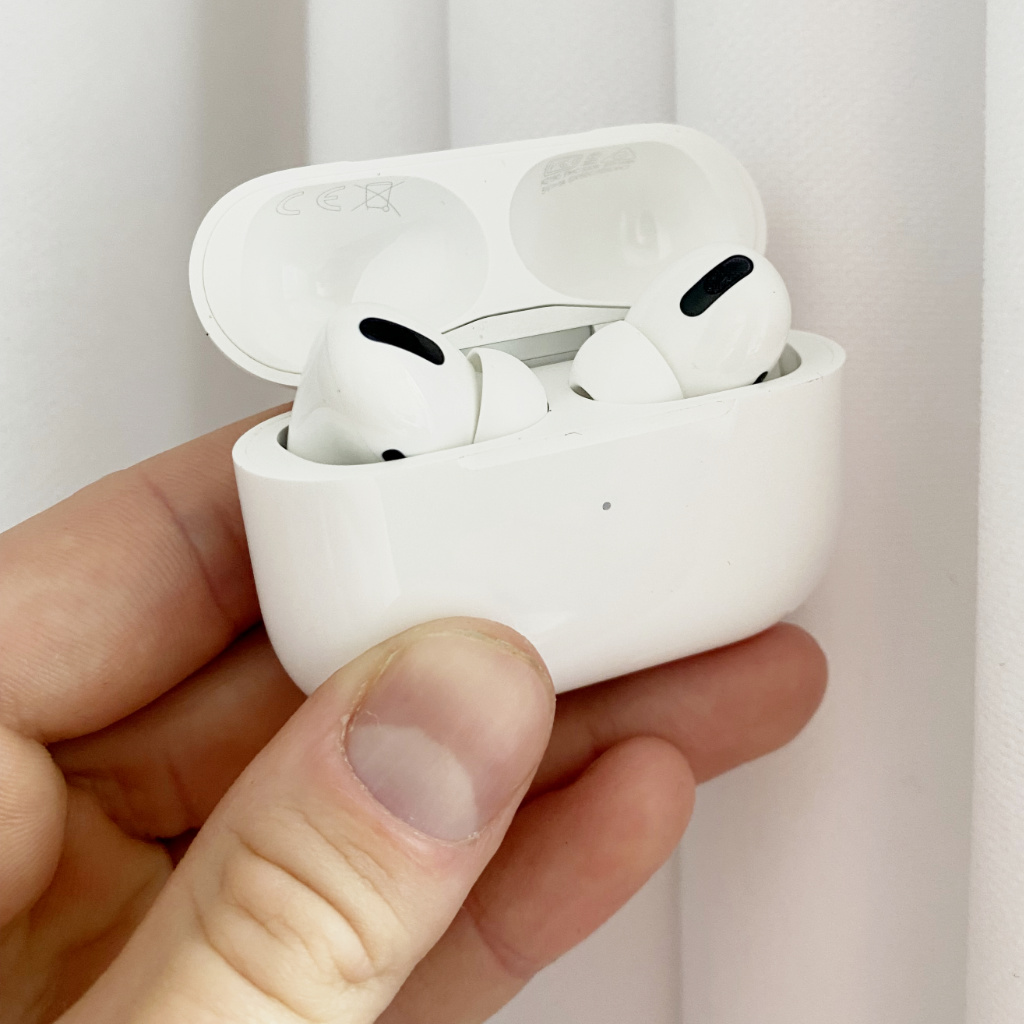 Transparency mode does not always save
The in-duct design has one important feature – a high level of passive noise isolation. Because of him down the street have to go with transparency modethat amplifies ambient sounds to hear cars or passers-by.
At first, it seems that the antipode of active noise isolation becomes the answer to all questions. But in practice this is not the case. The environment is still not heard in the same way as without headphones at all or in earbuds that do not block the ear canal.
Yes, the conditionally open form factor has its drawbacks, which, to a greater extent, are related to the sound quality and its audibility to others. But in terms of comfort for long-term use, they are always ahead.
4. Basic AirPods are easiest to put in a case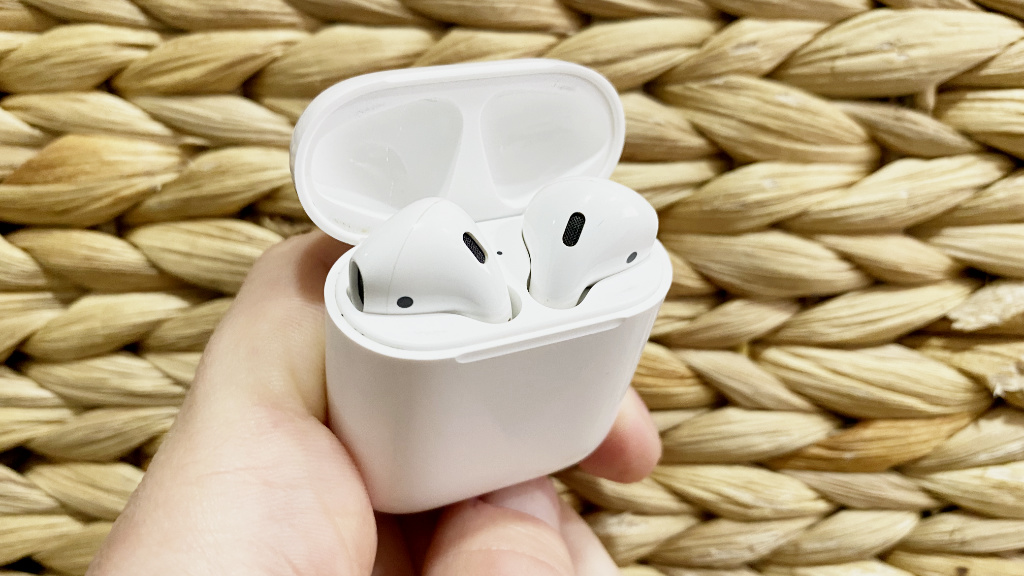 They seem simpler and more thoughtful.
Perhaps someone thinks that the advantage is far-fetched enough. However, I really find it much more convenient to put regular AirPods in a case, and not AirPods Pro. This is especially evident while driving, when I take out one earphone instead of a headset.
Basic AirPods can be lowered into the case either side… They themselves scroll inside and become correct. AirPods Pro no.
5. AirPods have the smallest case of all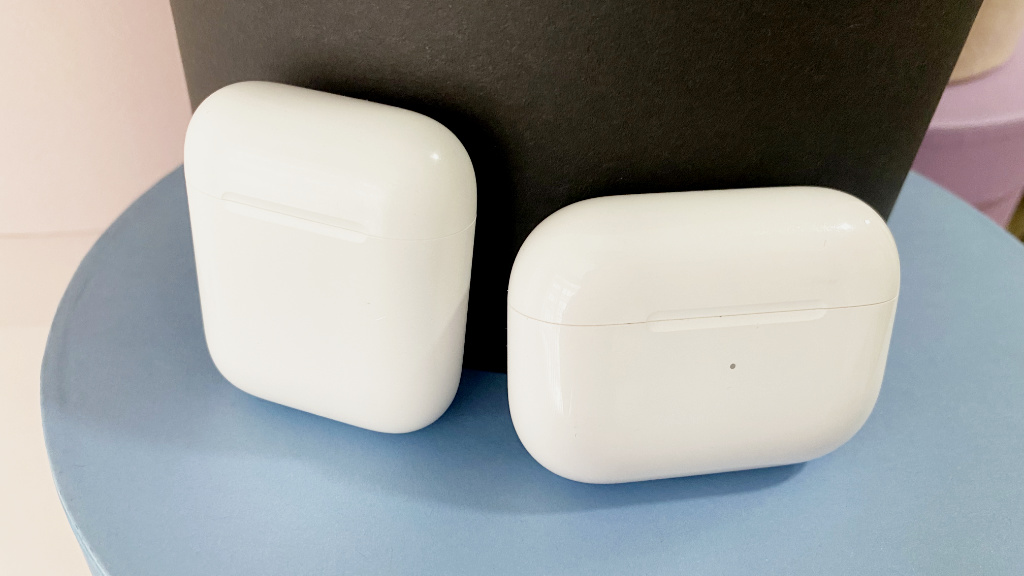 Less is more convenient
The photo above clearly shows how much more compact the case of regular AirPods. By the way, the case from AirPods Pro is very uncomfortable in the fifth pocket any of my jeans. But the basic one is located there just fine.
6. AirPods are much better as a headset in the car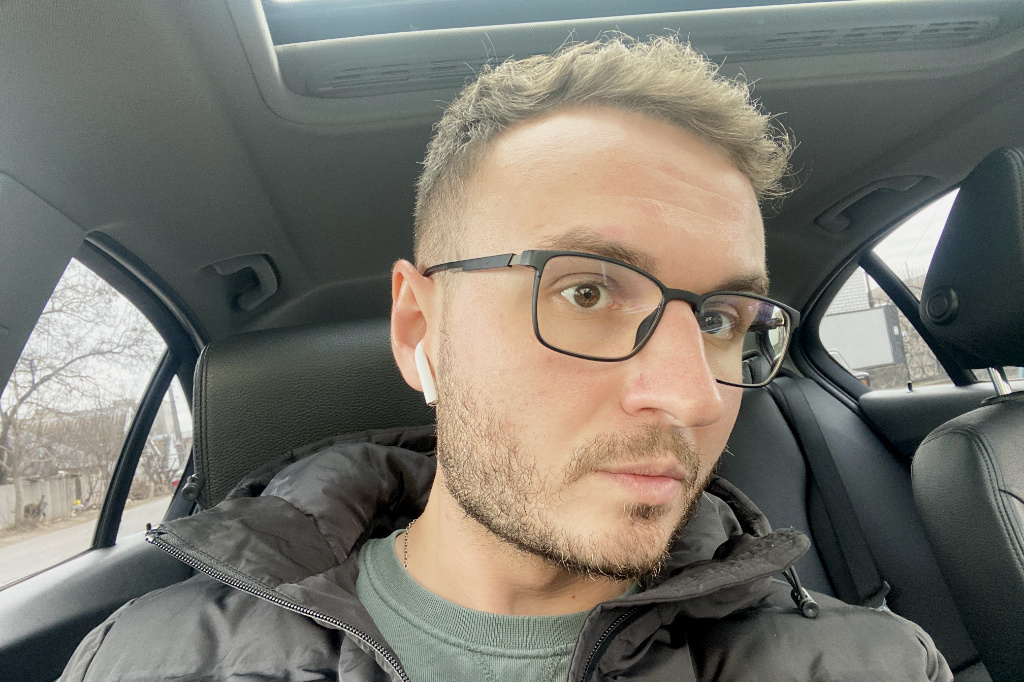 There is a thought to leave the old AirPods purely for the car
There are several factors for this:
❶ Basic AirPods are much easier to remove from the case and plunge back.
❷ Ordinary headphones do not create the effect of ear congestion and make it possible to calmly communicate on the phone.
❸ You can very easily forget about the usual insert in the auricle – the depth of immersion of the intracanal one does not allow doing this.
During the experiment, I was just on a long trip behind the wheel and very easy to use the most common AirPods… I haven't used AirPods Pro for such tasks before, because it's very inconvenient in one earpiece. I used a speakerphone.
7. I like tapping control much more.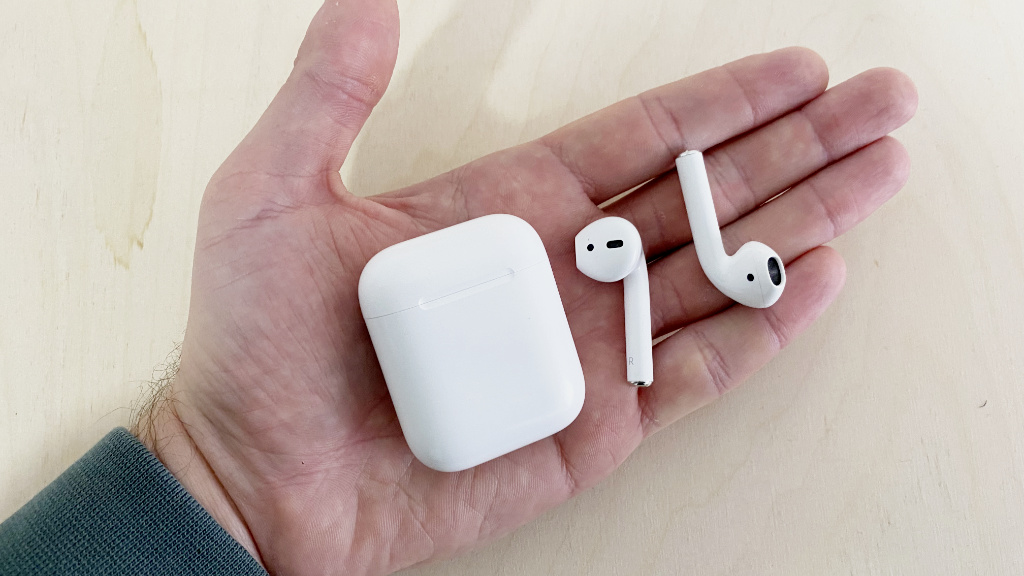 I don't use leg compression at all
To switch tracks on regular AirPods, you need to knock lightly. In the case of AirPods Pro, foot squeezing is used for this. The first mechanism seems to me much more convenient. I try not to use the second one at all.
At first I thought it was a matter of habit. But practice has shown that even after a few months it is difficult to adapt to it.
I was frustrated by Apple's decision to use the same mechanism in 3rd generation AirPods. On AirPods Pro, tapping can be uncomfortable due to the in-ear design. But the new headphones, it seems to me, have a completely different situation.
❌ Disadvantages of the simplest AirPods over AirPods Pro
1. After AirPods Pro, regular AirPods play worse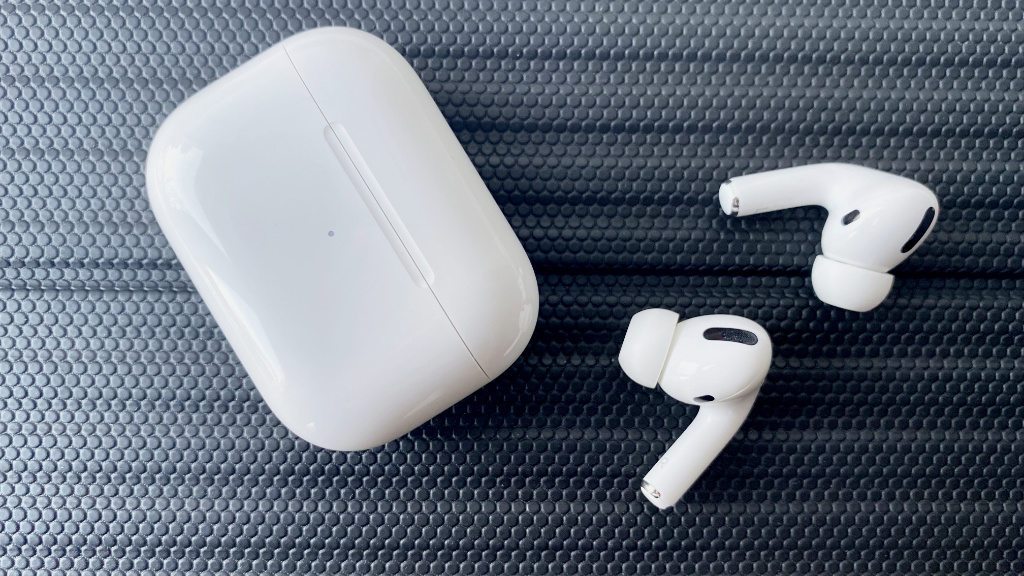 It's all to blame for the lack of sound insulation
Of course, AirPods Pro can hardly be called a benchmark when it comes to sound. However, for the electronic scene, which I myself prefer, I am more than enough. The main thing is to turn on the "More low frequencies" preset in the equalizer.
After the top "sticks", the usual AirPods are not particularly pleased with the sound quality… The headphones play fine, but nothing more. However, Apple headphones, if you do not take into account the AirPods Max, have never been bought by audiophiles.
2. It is unusual even in the office without active noise reduction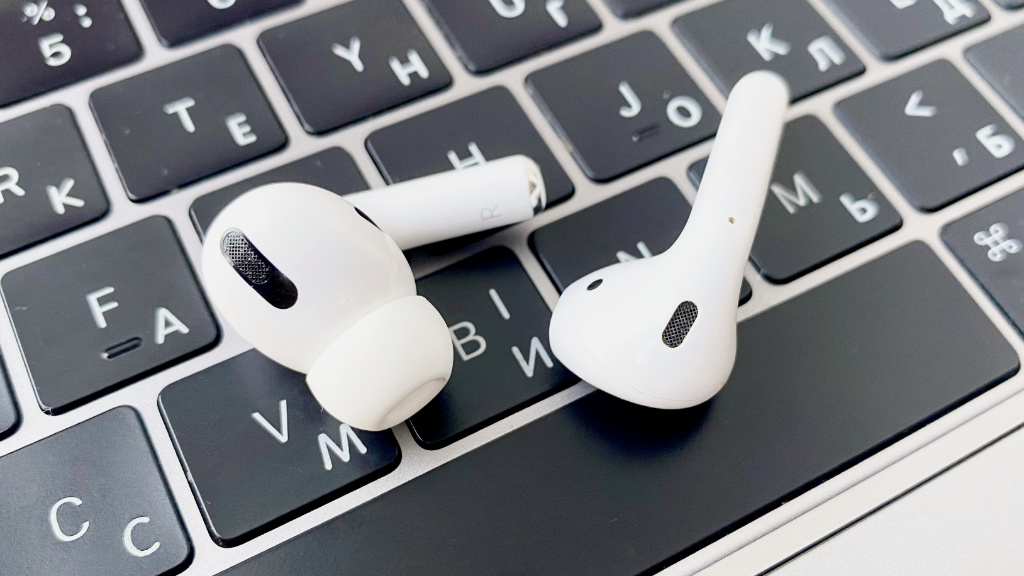 Neighbors are busy with renovations every now and then.
Neighbors often "delight" with lengthy repairs, during which only active noise cancellation technology saves… Moreover, I often use it when working in a cafe during lunch or any other break.
Without ANC in regular AirPods, it's already very unusual. However, in their form factor, active noise reduction is impossible purely technically.
3. No spatial audio and all other features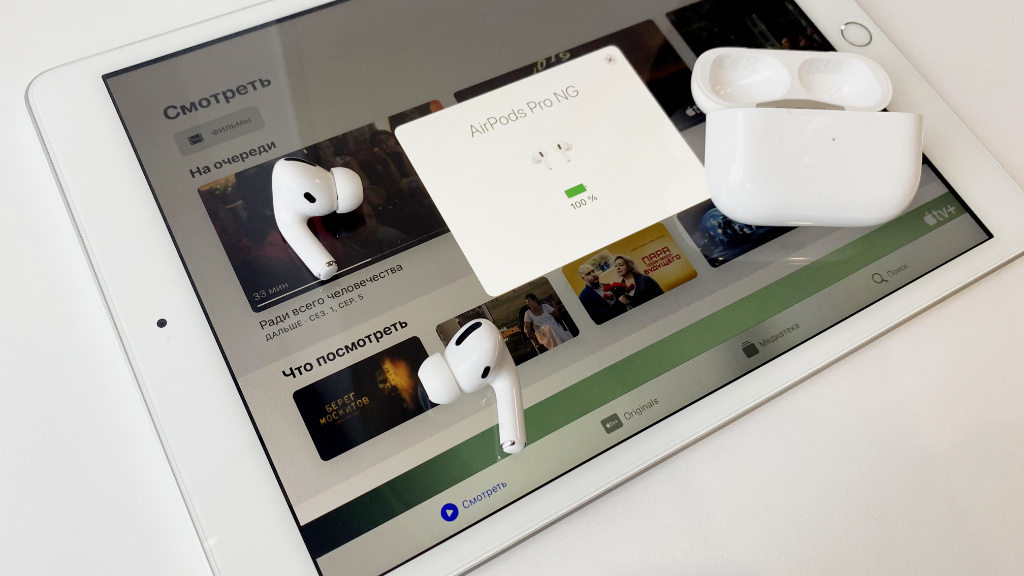 AirPods 1st and 2nd generation have virtually sunk into oblivion
Actually, nothing new from ordinary AirPods should be expected at all. Apple has focused on 3rd generation AirPods and will continue to develop AirPods Pro. This applies not only to spatial audio, but also to any other possible tricks.
Pros and cons of AirPods over AirPods Pro in brief
✅ They sit better in the ears. Unlike AirPods Pro specifically from mine, they practically do not fall out.
✅ Do not strain any longer. With regular AirPods, you can listen to music even from morning to evening.
✅ It's easier to walk around the city. Don't use the transparency feature, which isn't all that realistic.
✅ Better to put away in the case. AirPods Pro have a more complex shape, so they are reluctant to climb into the case.
✅ Smallest case. The 3rd generation AirPods are also small, but have not yet tried them permanently.
✅ Better as a headset. This is especially noticeable while driving – they are easier to reach and stay in your ears longer.
✅ It is more convenient to switch tracks. Specifically, I like tapping more than squeezing the legs.
❌ They play much worse. It's all to blame for the lack of passive noise isolation.
❌ There is no active noise reduction. Only music at high volume will partially save from extraneous sounds.
❌ No spatial audio. It is also not worth waiting for any similar things from the basic headphones in the future.
With the help of this material, I wanted to once again confirm that there is nothing perfect in any of the categories of gadgets. Yes, I will not swap AirPods Pro for AirPods, but they also have enough strengths. Or argue?
All photos from the material:
---
Source: iPhones.ru — Новости высоких технологий, обзоры смартфонов, презентации Apple by www.iphones.ru.

*The article has been translated based on the content of iPhones.ru — Новости высоких технологий, обзоры смартфонов, презентации Apple by www.iphones.ru. If there is any problem regarding the content, copyright, please leave a report below the article. We will try to process as quickly as possible to protect the rights of the author. Thank you very much!

*We just want readers to access information more quickly and easily with other multilingual content, instead of information only available in a certain language.

*We always respect the copyright of the content of the author and always include the original link of the source article.If the author disagrees, just leave the report below the article, the article will be edited or deleted at the request of the author. Thanks very much! Best regards!
---