She works with ceramic and porcelain objects, she creates gold and silver jewelry. Sometimes he combines the two into true collectibles. They went through several fields of work until they reached what really fulfills them, the art of the craft. Andreea Badragan and Florin Chiuță met in 2018, when everyone had set out on their creative path, and opened the workshop together Joined by Fire.
They create unique objects in their studio, sometimes spontaneously, sometimes going through a long process, which involves research, sketches and simulations. Whatever the stages in which an object takes shape in their hands, the result is always the same: the smile and the joy of the customers. And that matters most to the two artisans.
"Our objects are often unique and / or made according to the wishes of our customers. Their superpower is to bring smiles and joy, and the kinetic ones, which are Florin's specialty, always have a wow-factor included "
Ceramist Andreea Badragan talks about combining craft with entrepreneurship, and what he does with the jeweler Florin Chiuță for brand growth Joined by Fire.
Echipa Joined by Fire
The "Joined by Fire" workshop consists of Andreea and Florin, a potter and a jeweler, we have different but equal contributions, so the answers must be about both. Andreea answers your questions.
My first job was in IT recruitment, as a result of university studies in psychology and a high school in computer science, I then moved on to team and project management in the area of ​​web design and online advertising. I liked, in turn, every field in which I worked, but it always felt like insufficient. At the beginning of 2009 I started working on my own, as a craftsman, under the name Glorybox. Florin has worked in so many fields that it is difficult to list, this is perhaps the clearest sign that he has not found it.
still the right one. Jewelry learned on its own, at home, in a makeshift workshop on the one-two balcony of a studio. He ended up making cult objects for seven years, and at the same time he worked in various jewelry workshops, where he made what is called fine jewelry ". We met and opened Joined by Fire together in 2018.
The first attempts at handicrafts
I have always drawn and painted, I have always wanted to study the arts and I did not imagine that this would happen until I was only 30 years old. It's hard for me to say what the first attempts were. If we are not referring to the rattlesnakes in my mother's broken bead strings that I used to string on the winding wire as a child, to the portraits I made of my colleagues at my last job and which I later started to order, then the first attempts must be made. it was in the winter of 2008 that I discovered polymer clay. The first few attempts were … hilarious and I'd rather not show them to anyone, especially since I've completely changed the materials and work style since then.
Florin has a similar past, I really like his stories from when he was a 6-year-old dog that made his crossbows (not just bows) or air pistols. He started the jewelry on his own balcony, as I said, polishing it with nail polish. He now makes kinetic jewelry with dozens of moving parts, still using his own hands, but also precision devices and 3D technology.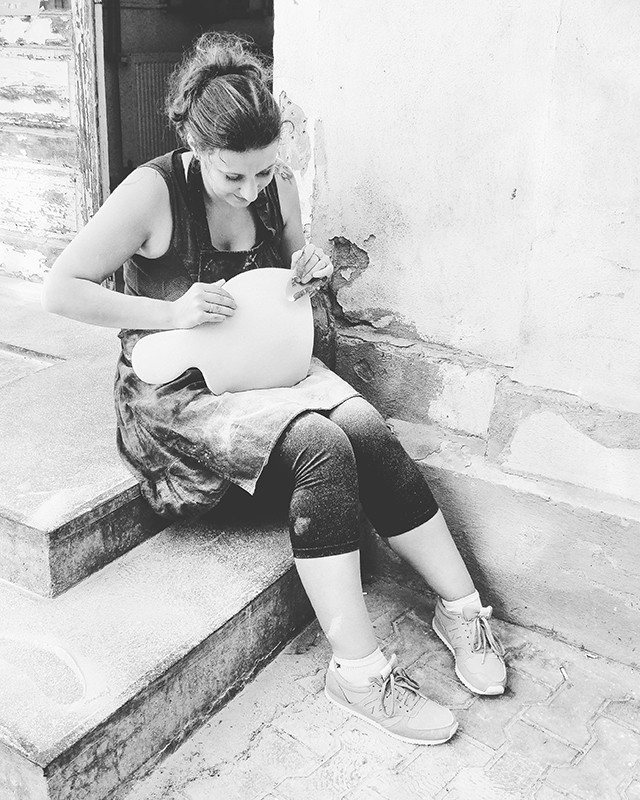 Between the freedom of creation and the rigor of entrepreneurship
I take care of the entrepreneurial side of the workshop and, I'm not going to lie, sometimes I hate to do that. The entrepreneurial part takes much longer than I would have imagined a few years ago, but it is necessary. This is one of the reasons why Joined by Fire is and will remain a small workshop. Another reason is that we like it that way. Combining the creative process with entrepreneurship sometimes feels like a wire dance, I can't say that we found another 100% effective choreography and that can be frustrating, but we are heading in the right direction and in the meantime we enjoy the appreciation of our clients.
The teachings of creative entrepreneurship
Continuous growth, authenticity and consistency are absolutely necessary. I entered the field when it was hard to say that there was a creative community, there were only a few events, there were no courses, workshops or technology, the audience was uneducated, and we were a handful of people and we did our best. Techniques that are now commonplace or hilarious were used and taken over by the whole "community." I grew up with the field and witnessed the emergence and disappearance of many creators. What I learned? You can't be scared of competition and it's a very bad idea instead of creating a community, passing on information and knowledge, being part of growing it, shutting down for fear that your ideas and secrets will be stolen. Because that's going to happen anyway. He creates something that is so personal that it cannot be taken over and he always creates something else. You can also be great in your workshop if you are not a constant presence at events and online. Cliché or not, we live in an age of speed, you can be forgotten very quickly and it is not (anymore) romantic to be appreciated and discovered only by family and friends or posthumously if you want to make it your permanent job.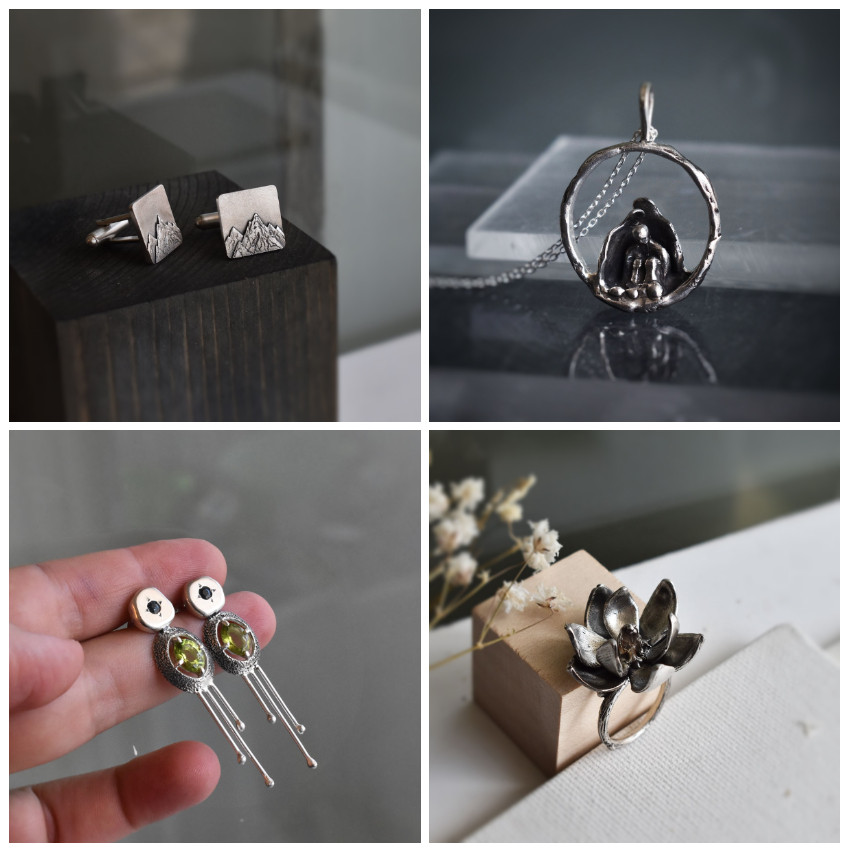 From idea to object. The creative process
It depends on each project. Sometimes the process is long and like a book, as I learned in college: we have a concept, we do a little research to see what has been done in the field and related fields (sometimes it is important to see that your brilliant idea was, in fact, made by others 20 before you), then we make sketches or 3D simulations and only then we move on to the actual realization. Sometimes things happen spontaneously and organically, they are born of an idea and we allow them to create themselves.

Where to find inspiration
From anywhere. Absolutely from anywhere. It inspires us all, everything or nothing. In the sense that we can be inspired by images, feelings, music, a texture, the way the wind blows, a smile on the street or, apparently, nothing, as I said above. We can start working spontaneously, when ideas that have been active in the subconscious are most likely brewing and it is simply time for them to come to life.
Favorite workplace and daily routine
In the workshops, of course. We don't have a clear routine, it depends on what we have to work on, but certainly every day starts with at least one coffee, made the plan for each of us, then Florin starts working, and I respond to messages and emails, make packages, I solve any other administrative problems and only then move on to the creative side. We never miss coffee, workshop kittens and music.
The products that come out of your hands
We work with silver and gold jewelry, ceramic and porcelain objects, and sometimes a combination of them.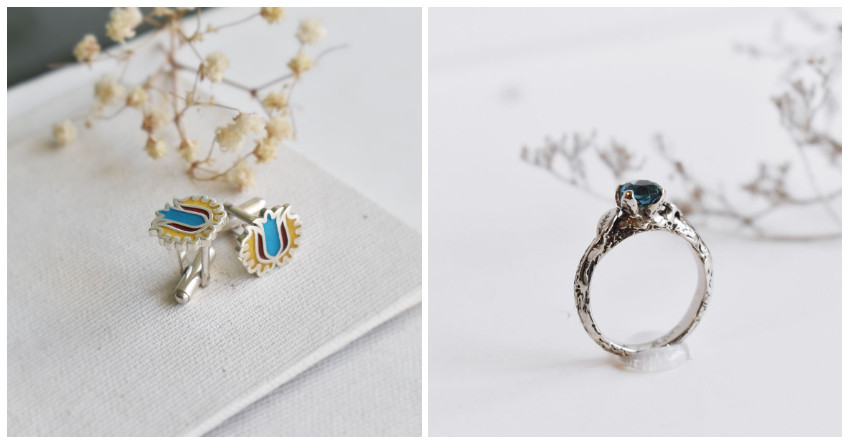 Their superpower
We are creators who do not like to be repeated, even if sometimes we work on small series of a design. Our objects are often unique and / or made according to the wishes of our customers. Their superpower is to bring smiles and joy, and the kinetic ones, which are Florin's specialty, always have a wow-factor included.
Your customers
Our customers are lovers of objects with story and personality, who, like us, do not find anything attractive in jewelry or ceramics as standard, who want to wear the object for what it conveys and how it was created, and not the brand. Our customers reach us through social media or become our customers after receiving an object created by us as a gift, because they want to pass on the same kind of joy. And because we can work with objects that few other creators can create.
What do you prefer
Organic design, inspired by nature, asymmetrical and raw, perfect-imperfect. You prefer objects that bear the imprint of the hands that created them, both when it comes to jewelry, but also when it comes to a cup that sits in your hand as if that is its place.

How you promote yourself
We are present on Facebook and Instagram, but the most helpful is Facebook because we grew up there, and our objects always have a story attached, so we need an environment that attracts not only through the image, but also through story. The other channels are based more on image / video and don't suit us as well. We try to be consistent and show as often as possible not only the final result, but also the "how it's made" part so that the image is complete.
Your brand on social media
Mmm … we think it looks good. We have always preferred organic growth and personal approach, so that those who choose to follow us can do so because they want to, or because they are our customers, because they would like something created by us or because they appreciate our creations. We do not believe in forced social media accounts, which reach many thousands or tens of thousands of followers, but with almost zero engagement. It has been shown to us many times that we have a strong and stable community, which follows us dearly, and this helps us to grow steadily and beautifully.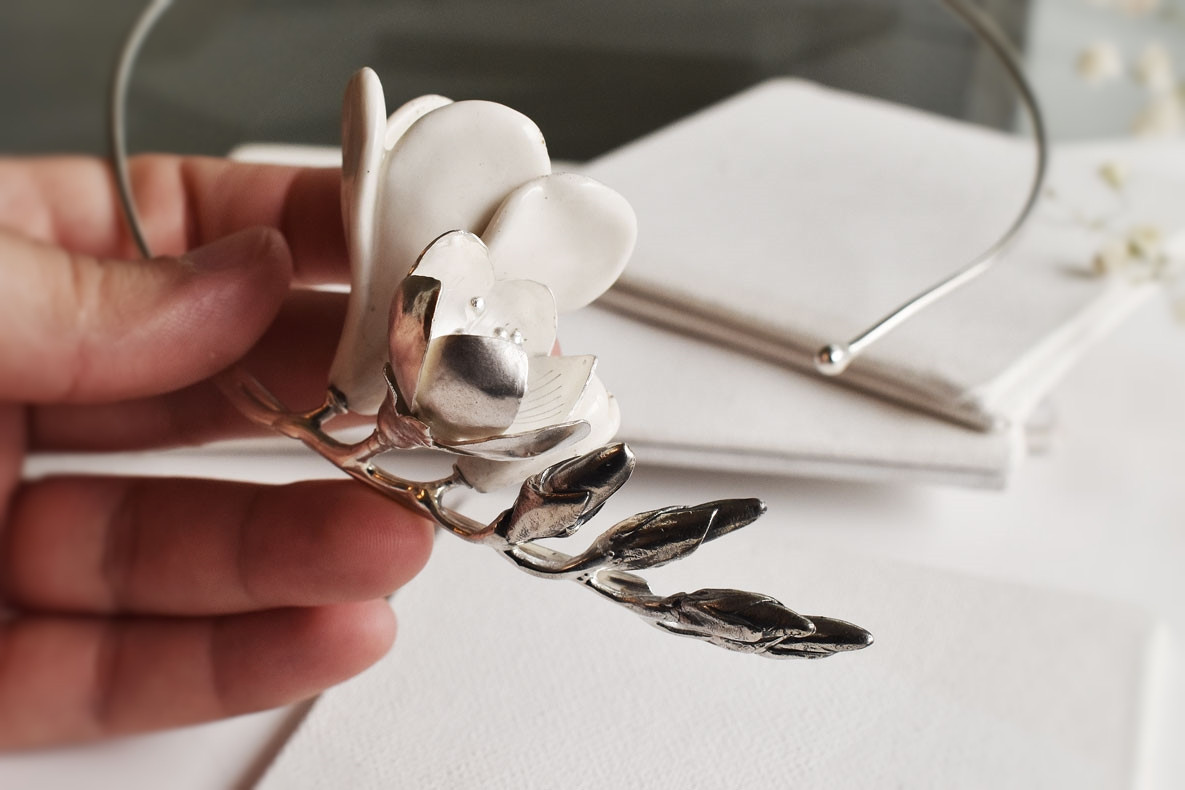 The community of Romanian artisans
There are quite a few of us, but the community is small. Because it is still a young community, and I do not mean the age of those who form it, the fear of competition and reproduction still predominates and the technique and work environment are slightly confused with the personality and originality of the creation. I would like to be more open to each other, to share our techniques, to respect each other enough not to take our ideas and to compete in originality and creativity, so that in the end we can be friends and let's admire each other.
Thoughts, dreams and desires further
This year we both have a kind of hunger for creation and growth, which makes the working day much too short. We wholeheartedly wish we could devote more time to free creation.
---
Source: IQads by www.iqads.ro.

*The article has been translated based on the content of IQads by www.iqads.ro. If there is any problem regarding the content, copyright, please leave a report below the article. We will try to process as quickly as possible to protect the rights of the author. Thank you very much!

*We just want readers to access information more quickly and easily with other multilingual content, instead of information only available in a certain language.

*We always respect the copyright of the content of the author and always include the original link of the source article.If the author disagrees, just leave the report below the article, the article will be edited or deleted at the request of the author. Thanks very much! Best regards!
---