No. 1 among 7 industrial complex free trade zones, total employment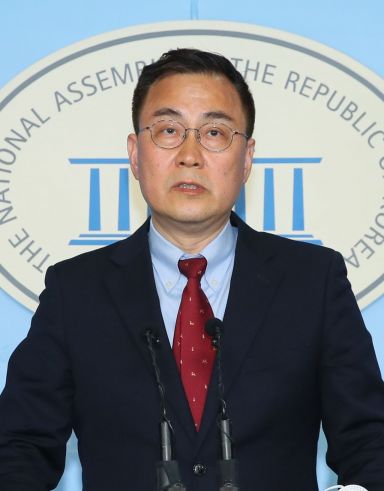 Choi Hyeong-doo (Changwon Masan Happo), a member of the Future Integration Party. [이미지출처=연합뉴스]
[아시아경제 영남취재본부 황최현주 기자] Choi Hyeong-doo (Changwon Masan Happo), a member of the Future Unification Party, announced on the 6th that Masan Free Trade Zone's factory utilization rate was 98.3%, ranking first among seven industrial complexes.
According to the data submitted by the Ministry of Trade, Industry and Energy, Ministry of Trade, Industry and Energy, Ministry of Commerce, Industry and Energy 5,5% of them employ 5,400.
Subsequently, the share of exports also surpassed 7.885 million dollars, or 54.6% of the total export value of $1.438 billion in the seven free trade regions.
On the other hand, the area of ​​Masan free trade area is 957,000㎡, which is only the fourth after Gunsan 1256,000㎡, Daebul 1157,000㎡, and Gimje 991,000㎡, and the unit area of ​​free trade area (1000㎡) He pointed out that Masan, the capital of the party, has 564 people/1000 square meters, which is three times more than the total average of 175 people/1000 square meters.
The Masan Free Trade Zone began operations in 1970, when the Masan Free Export Zone Management Agency opened, and in 1971, the first move-in company entered. In addition, there are 13 free trade zones in total, including 7 industrial complex types and 6 airport port types.
"Masan Free Trade Zone is Korea's first export free zone. It is a high-tech industrial complex that exports more than $800 million a year with more than 5,400 workers." As much as possible, we will actively try to create a new second free trade zone and stimulate investment in the future."
Reporter Hwang Choi-Hyun at the Yeongnam Interview Headquarters [email protected]