While the US-China tension was just getting used to it, now the India-China tension has emerged. After the tension between the two countries in recent days, 59 applications including TikTok have been prevented across India.
India – China tension is growing! 59 apps blocked
According to TechCrunch, the government said that Chinese practices have damaged India's sovereignty and territorial integrity, while the applications announced that they are harmful to country defense, state security and public order.
In a statement by the Ministry of Electronics and Information Technologies of India, ByteDance's Tiktok, Xiaomi's Community and Video Call, Alibaba's UC Browser and UC News, Shareit; It has been announced that CM Browser, Club Factory and similar China-based applications are blocked. The ministry underlined that "the compilation of data in applications, mining and profiling features are made by hostile elements to India's national security and defense".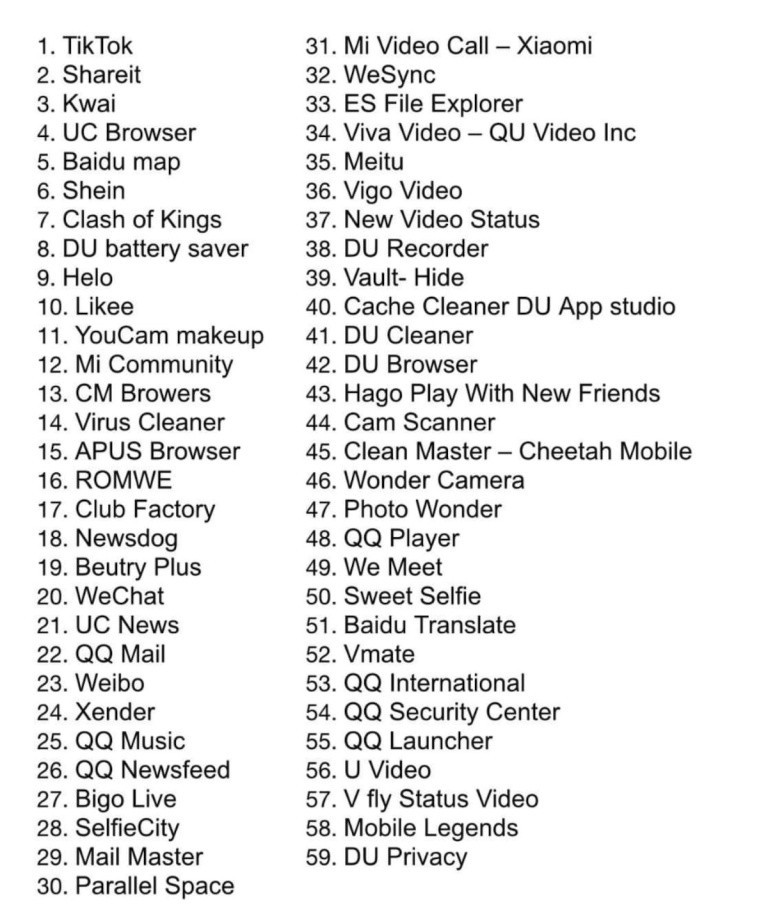 However, even though India has blocked these applications, it should be noted that the country's largest smartphone brand is Xiaomi. It is also worth remembering that 27 out of 59 blocked apps are the 1000 most used Android apps in the country.